Loyalty
A picture postcard from a delicious address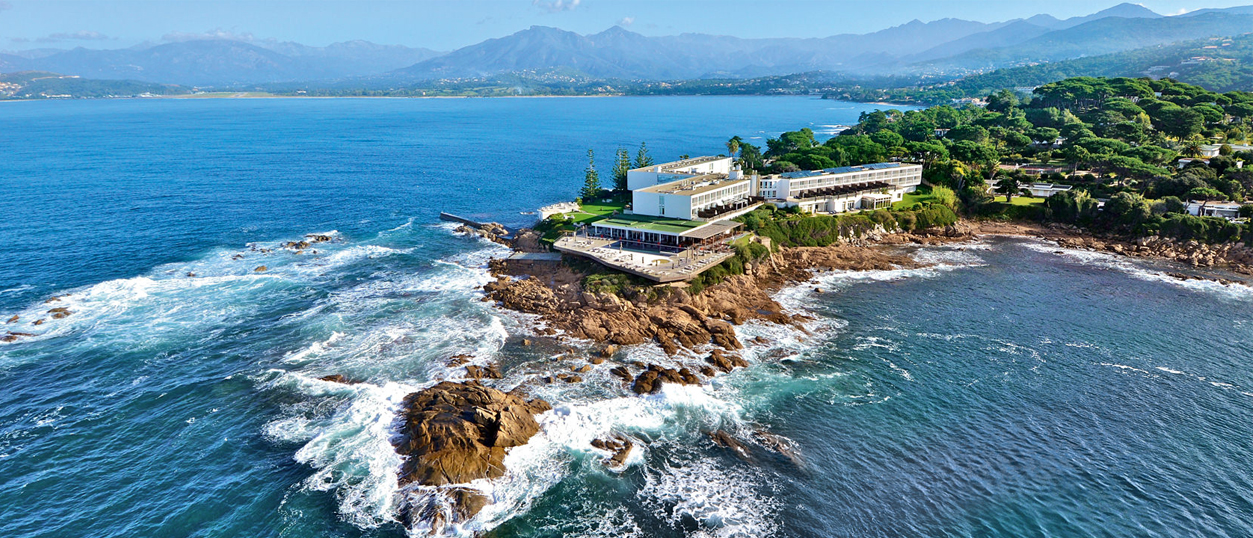 The bar-restaurant at the Sofitel Golfe d'Ajaccio has re-opened in a picture postcard setting after months of refurbishment. Ready to go?
If the Sofitel Golfe d'Ajaccio Thalassa Sea & Spa was not firmly attached to the enchanting coast of Corsica, it would be lost in the blue expanse of the Mediterranean. There, between sky and sea, the hotel seeks to offer you a new F&B experience.
La Carte Postale: Souvenir of an olfactory and culinary journey
With a decoration which makes full use of the light, La Carte Postale reveals the personality of each of its spaces and creates new atmospheres throughout the day, while never obscuring the exceptional view over the bay of Ajaccio.
Flashy colours, designer furniture and driftwood: La Carte Postale – Bar Lounge is a mix of authenticity and contemporary chic. Its menu, which is set out like a newspaper, proposes local brews and some new ones, including cocktails expertly concocted by the barman Florie Castellana, the wizard of mixology.
What happens next? Find the best of Corsican cuisine at La Carte Postale – Restaurant.
Here, the local colours are to be found in the decoration as well as in the dishes. The Sicilian Chef Vito Alessi combines the products of the Isle of Beauty with Mediterranean flavours to create typical and refined dishes.
Will you let yourself be tempted by this gastronomic cruise?