Event
2nd date with Paris / London: AccorHotels is going to make change the minds!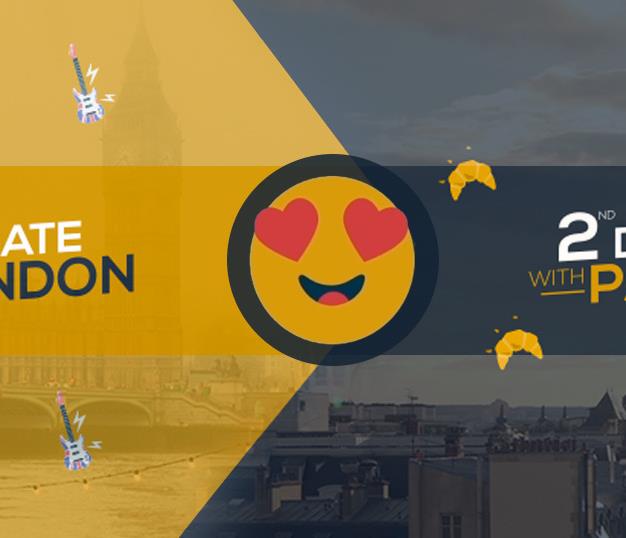 Although London and Paris are both full of amazing sights, perhaps your visit there left you feeling disappointed? AccorHotels accepts the challenge and promises you a dream weekend! The "2nd Date with Paris / London" operation initiated by the teams in charge of the City Guides is aimed at visitors who were underwhelmed by one of these destinations. This is a second chance to rediscover it but more importantly, to fall in love with it by using the addresses suggested by the City Guides.
Going away on holiday is a source of happiness in our everyday lives and is eagerly awaited by all. So when your trip doesn't measure up to your expectations, disappointment rapidly gives way to frustration.
To prove that the Group is a travel companion that puts its guests first, the AccorHotels teams have found THE solution: issue a new invitation.
2nd Date with Paris or London, how does it work?
To find out what happened and assess the worst feedback, in Paris then in London, AccorHotels will begin by calling for testimonies on its official Facebook page where everyone can talk about their negative experiences.
After that the Group's teams will choose the two winners, one of whom will travel to Paris and the other to London.
Reawaken the desire
After that a real joint mission will be set up on social media! Because these towns hold no secrets for their inhabitants, internet users will be invited to vote online to share their favourite places among the selection proposed by City Guides.
These ideas will be used to create the perfect trip for the two winners. The most popular City Guides suggestions will be directly included on "My TripPlanner", the best of travel companions!
And during the stay?
The trip winners will be able to sit back and enjoy their weekend organised in advance by the internet users with the help of City Guides AccorHotels. They will have the opportunity to share their experiences live with the community, exchange ideas with the people who gave them advice and most of all, give their opinion!
And last of all, the two winners will be able to give their feedback and their new opinions in an article on AccorHotels.com.

This innovative operation is a good example of how to reinvent the customer experience: collaborative, viral and rewarding!