Event
AccorHotels shares the values of Paris's Olympic bid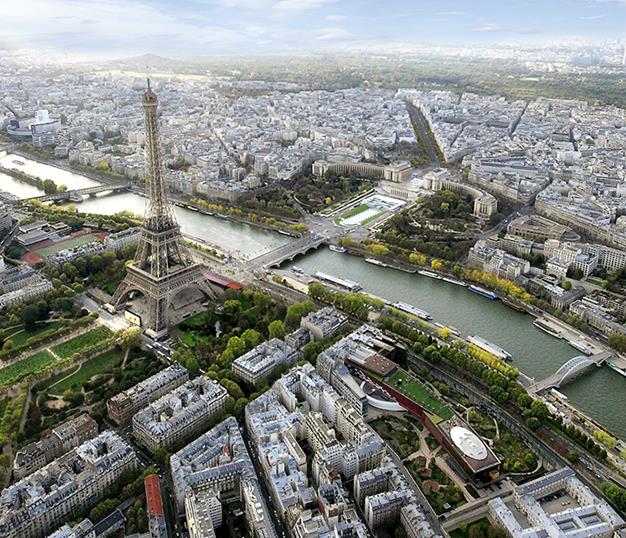 Hospitality, daring, pushing one's limits and diversity... These are the values of the Paris's candidature to the 2024 Olympic and Paralympic Games. Four notions which are particularly dear to our group, which last May decided to become one of the Official Partners of the Paris Olympic bid. An exciting new opportunity for AccorHotels to really showcase the art of hospitality in all fields!
1924 - 2024: Paris has announced on September 2015 its bid to host this top sporting event in 2024, a century after the last Olympic Games were held in France!! More than 10 500 athletes and 4 350 para-athletes from 206 countries stretch their limits every four years to bring back one of the Olympic or Paralympic medalists in front of about 4 billion of viewers and 20 000 journalists.
The key strengths for Paris's bid are its infrastructure, which is already well developed across the Greater Paris region of up to 95%, unrivalled know-how in terms of hospitality and the organization of international competitions like EuroBasket 2015 for Basketball or Euro 2016 for Football and a unique setting to host sports events in iconic places.
As AccorHotels saw it, supporting Paris 2024 was a natural choice, particularly when considering its network of 600 hotels located throughout Paris and the surrounding region, able to accommodate sports lovers from all over the world and the Olympic family for which the number of overnight stays is about 1.5 million. From budget establishments to luxury brands, our hotels offer an amazing showcase to demonstrate the talent of our hotel teams in addition to the passion for service and hospitality displayed on a daily basis by each of our 30,000 staff in France. 
As a key player in the French tourism sector, we are very proud to be supporting Paris's bid for the Olympic and Paralympic games in 2024. Paris 2024 offers an outstanding opportunity to promote an attractive and dynamic France with amazing international influence and prestige
A sustainable project with considerable economic benefits
With the whole Paris 2024 project, France and AccorHotels will highlight and strengthen the economic activity of this country. But that's not all: facilities deployed will be the opportunity to achieve a more responsible society, one which pays careful attention to its environmental footprint and which fully involves young people to make a positive impact in terms of both lifestyles and mentalities for the whole country.
Before the election of the hosting city on September 13th and if you also share these key values, then join the "Gagnons Ensemble avec #Paris2024!" movement (Winning Together with #Paris2024!) promoted by AccorHotels on the social networks. And to show your support, only one gesture from you is needed: that which means "Paris" in sign language! Election by the CIO of the city which will host the 2024 Olympic and Paralympic games