CSR
Sustainable buildings are popping up like mushrooms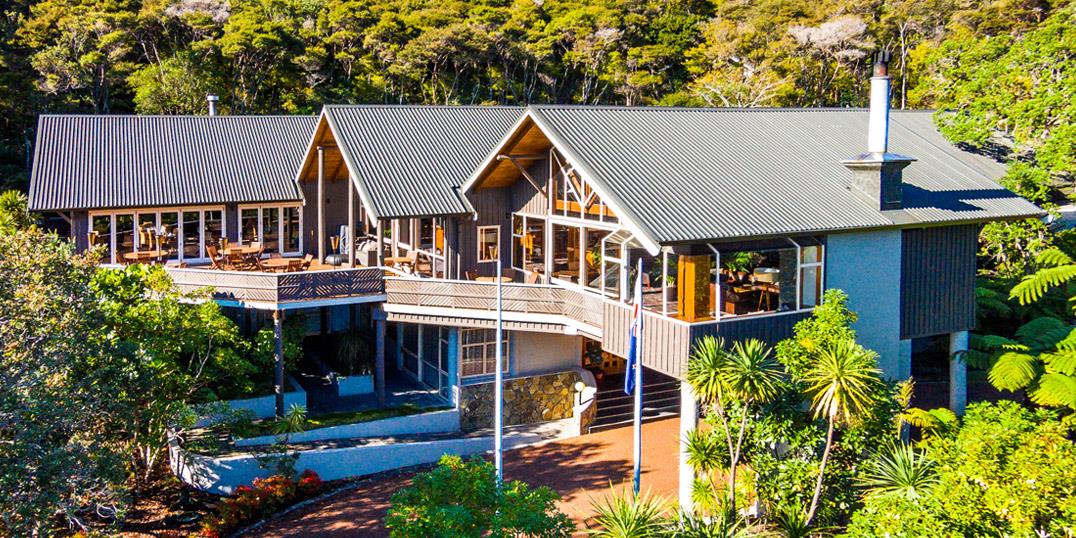 Cities account for 70% of greenhouse gas emissions* and only 2% of occupied land. It is therefore vital to design sustainable buildings, i.e. building or renovating with as much consideration as possible given to the environment.
In Scotland, the 500 inhabitants of the village of Findhorn built a hundred. The waste water is treated with bacteria and plants, the energy is produced with wind turbines and the warm water is with solar energy. Great inspiration for architects! It is estimated that the building sector as a whole is responsible for 50% of the energy consumption of a developed country. On the strength of this observation, an increasing number of professionals are working on sustainable building projects.
"May the Earth grow our houses"
In Europe first of all, there are now abounding examples of buildings that are autonomous in energy terms. In Lyon in France, the Hikari neighbourhood produces more energy than it uses. The surplus is redistributed according to needs: the energy produced in offices when empty at night is sent to the housing that needs it. Sensors are placed inside buildings to measure the temperature and presence of people in order to adapt to needs in real time. In Heidelberg, in Germany, a neighbourhood will also soon have two sustainable buildings. Their façades and roofs will be covered with solar panels to supply energy and plants to limit excessive temperatures. Vincent Callebaut, the Belgian architect at the origin of the "Paris Smart City 2050" project, has actually designed a Montparnasse tower covered with a green algae bioreactor façade that is capable of feeding off waste to produce energy. A "vertical Central Park", in his words!
Elsewhere, buildings are being built with materials that are environmentally friendly. In Vienna, the Austrian capital, the highest wooden skyscraper in the world is rising from the ground. The 24-storey tower, nicknamed "hoHo", will house a hotel, flats, a restaurant, offices and a wellness centre. It will be 75% built from timber (the rest will be steel and concrete), for the good and simple reason that at present, construction standards prohibit buildings of more than fifteen storeys being built from timber only. The Canadian architect Michael Green, one of the most fervent defenders of ecological urban buildings, explained at a Ted conference in 2013: "Our principle is that the Earth grows our food. In the 21st century, we will need the Earth to grow our houses". Several cities across the world, from Melbourne to Quebec via Bergen in Norway, are in turn erecting wooden skyscrapers.
A "living" tower
Again, in an aim towards greater sustainability, some buildings have created their own ecosystems. In Singapore, a particularly densely populated city-state, the astonishing
Oasia Hotel
was raised - a 27-storey tower, 190 m high, with 314 rooms and 100 offices. Thirty-three tree species were planted on the terraces, so that the tower seems "alive" to its occupants, "like a tree hosting diverse flora that attract a broad variety of insects and birds". Such as butterflies, bees and squirrels. Phua Hong Wei, an associate at the architectural firm Woha, explains that he "wanted to bring nature to the city, both vertically and horizontally, through gardens at height, terraces and plants placed around the building".
There is no lack of ideas to construct buildings, neighbourhoods or municipalities that are entirely sustainable. In Abu Dhabi, in the United Arab Emirates, right in the middle of the desert, the eco-city of Masdar ("source" in Arabic) should be the first entirely ecological city in the world, with a 0 waste, 0 carbon and 100% renewable energy strategy. The project is still incomplete due to the economic crisis, but it serves as a laboratory to test and improve innovations that will create the cities of tomorrow.
In developing countries also, sustainable buildings are now being built. In Cairo in Egypt, The Gate Residence will be one third un-built green surface. With 1,000 flats, the roof of the complex will be converted into an immense community vegetable garden covered by a solar canopy which will produce the energy to light the communal areas. Hot air will pass underground, where it will be naturally cooled, eliminating the need for mechanical air conditioning. Thousands of kilometres from there, near to New Delhi in India, six 36-storey tree-towers christened "Hyperion" will be built from timber and covered with market gardens by 2020. On the balconies, hydroponic greenhouses will grow fruit and vegetables and contain organic fish farms raising fish, shellfish and molluscs. In energy terms, the electricity will be provided by wind turbines and the heating will be produced via photovoltaic and thermal solar panels that will clad the tower façades.
Finally, on a completely different, less luxurious note, some buildings are now both ecological and economical. The Solar Hotel, an affordable establishment in Paris, has acquired solar panels to light the façades and water recovery systems for sprinkling. It displays energy saving tips for its customers, facilitates waste sorting, recycles its materials and uses solvent-free paint. Proof that low-cost buildings can also be sustainable!
AccorHotels: towards low carbon and low consumption buildings
To contribute to the massive reduction in global greenhouse gas emissions, AccorHotels has begun the transition of its hotel portfolio. And fixing major objectives, as part of its Planet 21 sustainable development program.
First objective: The Group is making the commitment that by 2020 all hotel construction and renovation projects will be low carbon. This requires innovation in construction materials. These must be as economical as possible in terms of carbon when they are manufactured and recyclable at the end of their life cycle. Timber, for example, is particularly virtuous. To reduce its buildings' carbon footprint involves Group hotels engaging decisively in the energy transition, in particular by finding innovative technological solutions.
In this perspective, the Group has established a partnership with
Energy Observer,
which aims to transform a catamaran into a laboratory for future carbon-free energy. Propelled by electric motors, this hydrogen ship is using a very innovative production chain to cover its needs. Some of these technologies will be put in place in Group hotels in order to reduce their footprint even further.
To meet the target set for 2020, AccorHotels, a founding member of the BBCA Association, has helped draft the Low Carbon Building reference framework to cover the construction of new hotels. In April 2017, AccorInvest opened the building site for the first BBCA-labelled hotel. The
JO&JOE
brand establishment, located near to the Paris University halls of residence in Gentilly, will have a big interior garden and planted terraces. The superstructure will be built from glued laminated timber, the energy and digital architecture will give wide scope for innovation and the methodologies will draw inspiration from industry, reducing the building work duration to 13 months and limiting its nuisance.
The second target: by 2018, AccorHotels is also committing to reduce its energy consumption per room and water consumption per guest by 5% (subsidiary and managed hotels). Thanks to the efforts made, energy consumption per room has already decreased by 2.4% in one year. There has also been a significant fall in water consumption: - 1.8% in one year. For the 2016-2018 period, a Water & Carbon plan was adopted: it aims to optimise facilities, spread 'quick wins' and put in place much more precise management tools as well as carbon management in hotels.
Third target: by 2020, 65% of hotel operating waste will be recycled. The challenge is to limit landfill dumping to final waste in order to avoid contaminating soil, groundwater tables and surface water, limit the incineration of waste to avoid emitting atmospheric pollutants and contribute to the development of the circular economy by giving its products a second life.
The Group is also accelerating the use of renewable energy. Since its renovation, the
Novotel Lausanne Bussigny
in Switzerland has had its façade insulated and a lawn grown on its roof to provide better heat insulation and retrieve lost heat in order to produce hot water for sanitary use. This solution covers 70% of hot water needs in the summer and 20% in winter.
The Sydney Olympic Park complex
has acquired 140 solar panels to heat water and 300 photovoltaic panels to produce electricity. And the Sofitel The Palm Dubai was designed with energy efficiency as a focus, with tile roofs (an insulating material reflecting the sun's rays), double glazing, energy saving air conditioning, a heat retrieval system, a presence detector for corridor lighting and 530 m2 of solar panels covering 45% of hot water needs for sanitary use.
Conversion into sustainable buildings will necessarily be gradual. But it is well under way!







*According to the United Nations Urban Development Agency