Innovation
Business Check powered by LinkedIn : boosting business networks all over the world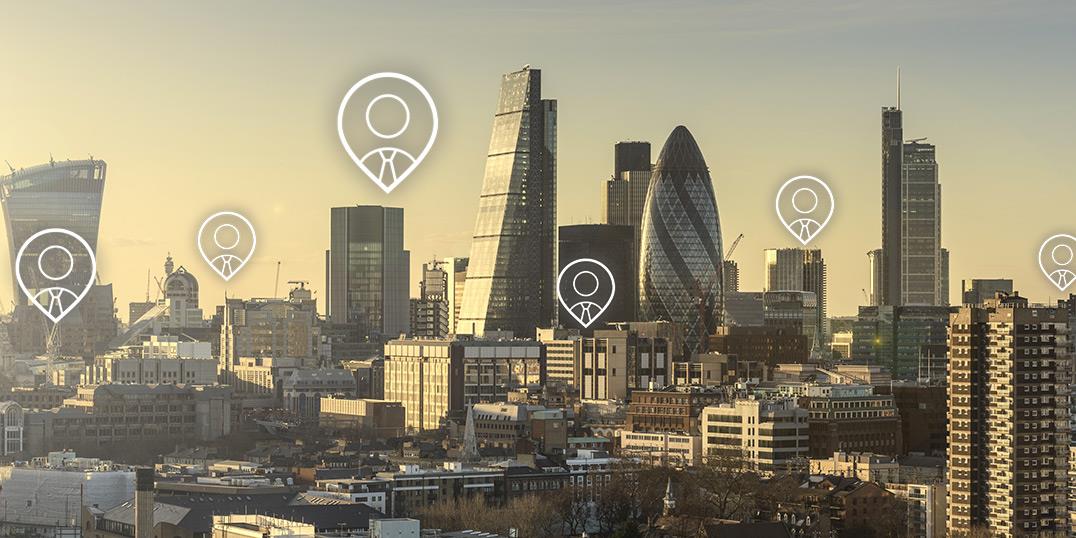 In a major collaboration, AccorHotels, a world-leading travel and lifestyle group, has joined forces with LinkedIn, the world's largest professional network on the Internet, to enrich its mobile app with an unprecedented new service for travelers.
All AccorHotels guests can use this new feature, Business Check powered by LinkedIn, to create and facilitate business opportunities. By allowing travellers to identify people in their professional network who are based in the city they are in and suggesting relevant profiles to connect with, this new feature enables professionals to stay connected on the move.
This collaboration between AccorHotels and LinkedIn is a world first in the hospitality industry. It will enrich the services we already offer on our mobile app which is used before, during and after the stay, notably by business travellers, who represent 60% of the app's users. This new feature creates business opportunities, and our app will therefore facilitate and foster seamless, instinctive business travel sharing, thus generating guest engagement and visibility for our hotels.
There are over 26 million business travellers on LinkedIn and by collaborating with one of the world's leading travel groups, these professionals can now be even more informed, connected and productive while on the go. We all like to get the most out of our business trips abroad and this new feature will make it even easier to connect with clients, prospects, suppliers and colleagues old and new.
Before and during the stay: share with your network and develop it in one click
With Business Check powered by LinkedIn now available on the AccorHotels app, mobile and tablet users with bookings in an AccorHotels establishment can:
- Connect to their LinkedIn account and share their next business trip destination with their network in one click.
- Find out which of their LinkedIn contacts reside in the city they are staying in again, see them again or get to know them better and contact them directly using either a personal email or Inmail.
- Develop their network thanks to Business Check powered by LinkedIn's suggested list of relevant profiles residing in their travel destination.
Business Check powered by LinkedIn has been available on the AccorHotels app since September 2016 in its 18 languages (English, French, German, Portuguese, Italian, Spanish, Dutch, Chinese, Japanese, Polish, Brazilian Portuguese, Russian, Indonesian, Korean, Arabic, Turkish, Thai, and Swedish).
This new service rounds out AccorHotels' feature-rich app which is designed to assist travellers before, during and after the hotel stay and is currently downloaded five times a minute.

To accompany the launch of BusinessCheck powered by Linkedin, AccorHotels is enriching its LinkedIn content strategy to target international and national travellers in France, the United Kingdom, Germany, Italy, Belgium, Australia and Brazil.

From 19th October to 19th December, it will run a campaign of Sponsored Content and InMails under the slogan "Boost business opportunity all over the world". These informative, useful and entertaining messages, complete with illustrations, computer graphics, stop-motion, photos and more, will insert effortlessly into business travel life.
The AccorHotels App
The AccorHotels app enriches every stage of its guests' travel experience, accompanying them before, during and after their stay.
The app is a source of inspiration, thanks to our city guides. Anytime, anywhere, even that same night using geolocation, it allows guests to easily and intuitively book stays in all our hotel brands from luxury to economy. In other words, it gives them access to over 4,000 addresses in 95 countries. It also saves them time by allowing them to check in online before they arrive and use the fast check-out feature.
Use it throughout your stay to access and book a host of services including spa treatments, restaurants, Press reader, etc. LeClubAccorHotels loyalty program subscribers enjoy even more exclusive services and member rates.
One single, completely intuitive app, that guarantees you an entirely successful stay. AccorHotels accompanies you before, during and after your stay.
Download the app here: http://www.accorhotels.com/gb/mobile/mobile-app.shtml