CSR
Gold and Silver for AccorHotels Asia-Pacific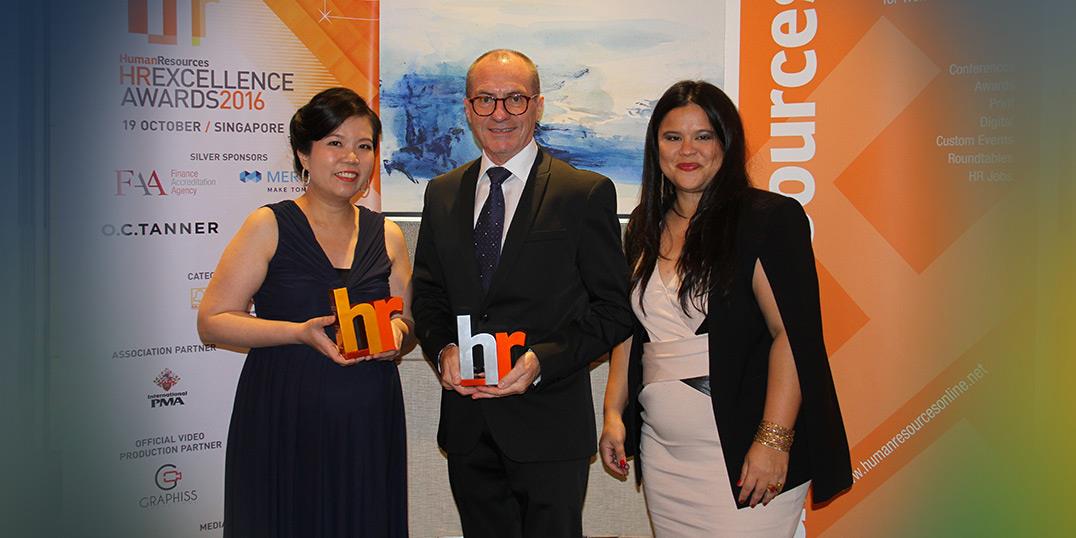 AccorHotels has taken home the Gold Award for Excellence in CSR Strategy for Planet 21: Acting for positive hospitality and the Silver Award for Excellence in Mature Workforce Programmes at the 2016 Human Resources Excellence Awards recently held in Singapore.
The Group is honoured to be recognised for its long-standing and firm commitment to sustainable development and diversity initiatives.
We are honoured to be recognised for Planet 21, our community and environmental programme. The full participation and support of our employees, partners and guests has taken Planet 21 to where it is today," said Gaynor Reid, VP Communications & CSR AccorHotels Asia Pacific. "We remain committed to putting CSR initiatives at the very core of our business and to protecting the planet and its people.
We are proud to receive this recognition for Mature Workforce Practices as we believe that talent is ageless. We welcome mature workers to join the AccorHotels team by implementing initiatives to aid these workers in adapting to the work environment. With an ageing population across most countries in the region, Age-Friendly Programmes are even more critical today,
More importantly, the integration and retention of our mature workforce has reinforced the essence of our values and helped create a nurturing work environment,
Between 2011 and 2015, AccorHotels raised awareness and participated in concrete initiatives on local and global scales. For example, AccorHotels Asia Pacific hotels have made significant progress in the areas of child protection, well-being in the workplace, biodiversity, water and energy consumption management and responsible food and beverage with almost all hotels banning endangered seafood products like shark's fin. In five years, water consumption has been cut by over 9%, energy consumption by 5.4% and carbon emissions by 6.4%.
The HR Excellence Awards is one of Asia's largest awards dedicated to celebrating achievements within the HR profession. Winners of the HR Excellence Awards set the benchmark for the HR industry and are recognised as the top performers not only in Singapore but across Asia. Since its inauguration in 2013, the HR Excellence Awards has celebrated organisations in Asia that push for excellence and outstanding human capital strategy and execution. Winners are judged and selected by an expert panel of senior HR leaders.