Talent & Culture
Meet Victoire Croset, innovation Guru at AccorHotels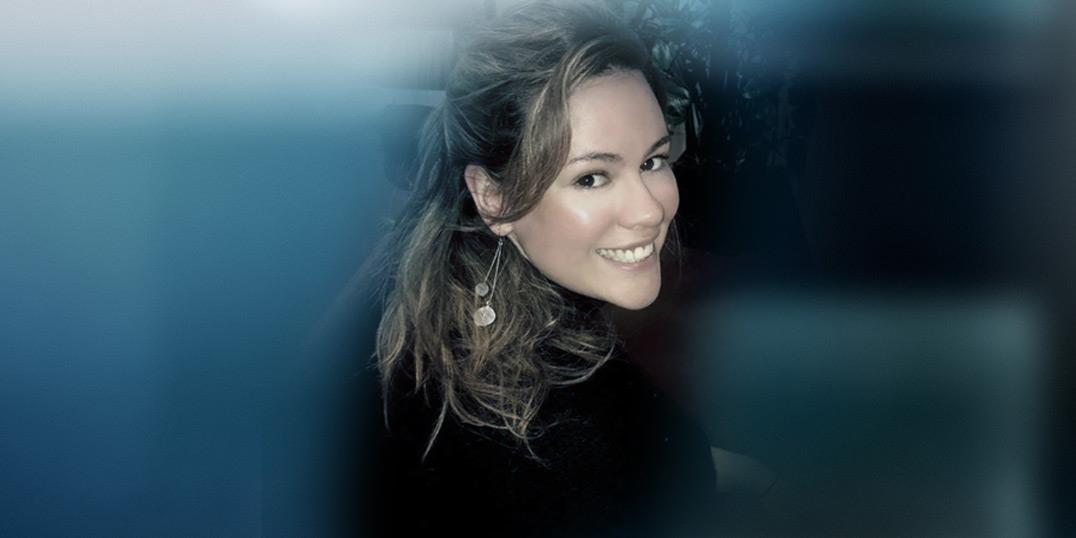 From the language barrier to the discovery of new cultures... Every day is an incredible adventure. As Victoire Croset, innovation Guru at AccorHotels, take your career on a journey!
Why did you choose the hospitality industry? And more specifically the AccorHotels Group?
I believe I was born and raised to work in this industry somehow! Since the age of twelve, I dream about this industry, and I still doJ! There are many reasons why I love hospitality or more generally, tourism industry. Firstly, I have the passion of being at the service of people: indeed, it requires a lot of humility to work in a hotel, which I had a lot of satisfaction from! The hotel industry is also about being on stage like an actress! You have to dare to be, and dare to act, in any kind of situation, it is thrilling!  One important aspect which I also highly cherish, is the fact that we are the only industry where the "dreams come true" slogan can really be achieved! We, hoteliers, have the power to transform a commodity into an experience, which will forever be memorable for our guests! Finally, I could not speak about my love for this industry without mentioning the people who work for it! As an hotelier, whatever position you have, you really know how to enjoy life!
If you ask me why AccorHotels and not any other group, it is all about the people I work with; they are the first reason I am there every day, the first reason I am happy to go to work every morning Of course, I am very proud to belong to such a big international group (so does my dad),  but what I am even prouder of, is to work for a group that is not scared to take risks, jump on a huge transformation and re-invent itself for a brighter future. AccorHotels leaders are a real source of inspiration to me! How cool is it to have a Disruption Officer or a Marketing Lab in our Group today!
As an Innovation Guru what are your everyday challenges?
The answer lies in my job title! It is a great ice-breaker to discuss with colleagues or external guests.
Soon it will be the 50 years' anniversary of AccorHotels and in few years the 100 years' anniversary of Orbis group. This being said, as an Innovation Guru I am the meeting point between two different worlds where tradition meets innovation, past meets present and together, with my colleagues, we brainstorm about future. My main mission besides proof testing disruptive action and deploying & animating valuable leads is to champion the innovation culture as well as connect internal pioneers with external eco-systems. Even though I am stubborn and go-getter person, opening people for the unexpected, inspiring them by giving them the freedom to be, act, think differently and walking them through re-inventing the operational excellence of tomorrow is without a doubt the most challenging part of my Guru's life.
 I hope, AccorHotels will continue to enable diversified teams where all dare to challenge their mindset to help the company strives in an ever changing competitive environment. 
You started as a Revenue Manager in our Paris Headquarters and you are now an Innovation Guru in Poland. What is it like to work abroad? How does international mobility become a source of fulfilment in a career?
Working abroad means being out of your comfort zone!  Every day is a new challenge, especially when you have the language barrier, but it is also about discovering new cultures and solving issues from different perspectives. I remember coming back from India after 7 months and still bobbling my head like they do there when asking a question! Now, after 2 years in Poland, I am a big fan of beetroots, to my mum's delight! All experience abroad nurtured my experiences and helped me sate my crave for culture. It also taught me the purpose of travelling light!
Working abroad is still not much different in terms of work organization, it is only requesting better adaptation to the local culture, know-how and expertise!  Yet, I believe that being mobile at least in the beginning of a career is essential! The world is brightly open to everyone, we just have to jump, and take the risk to discover what is in it for each of us. We want to diversify AccorHotels in terms of both services and products, so we need to have people working from diverse background within this organization to bring special flavor to the global dish.
Would you say that AccorHotels fosters the international mobility?  
Being mobile internationally does not only depend on AccorHotels, rather on each talents' own decision! Historically, mobility was kept for senior positions, today, it seems to be open to younger talents at the beginning of their journey with us. This is awesome! I may say that I was part of those lucky ones who embraced this opportunity, and until now, I am stimulated to pursue my development at an international level.
Where would be your dream job located? And what would you like to do in 10 years?
My VIE mission coming to an end in December this year with Orbis, I am looking for new challenges anywhere in the group! Still, I would say that in the future, the African continent is of a huge interest! 
Ten years from now is a long way to go and I cannot answer precisely the second part of the question, however, what I am sure is that one day, I would like to go back to my roots in Brittany, Le Guilvinec precisely (western part of France) a fishing harbor, to help the local community revamp the traditions! I have thousands of ideas and plenty of energy to shake the tourism industry and help shape AccorHotels' future! Let's innovate! Let's unlock opportunities!