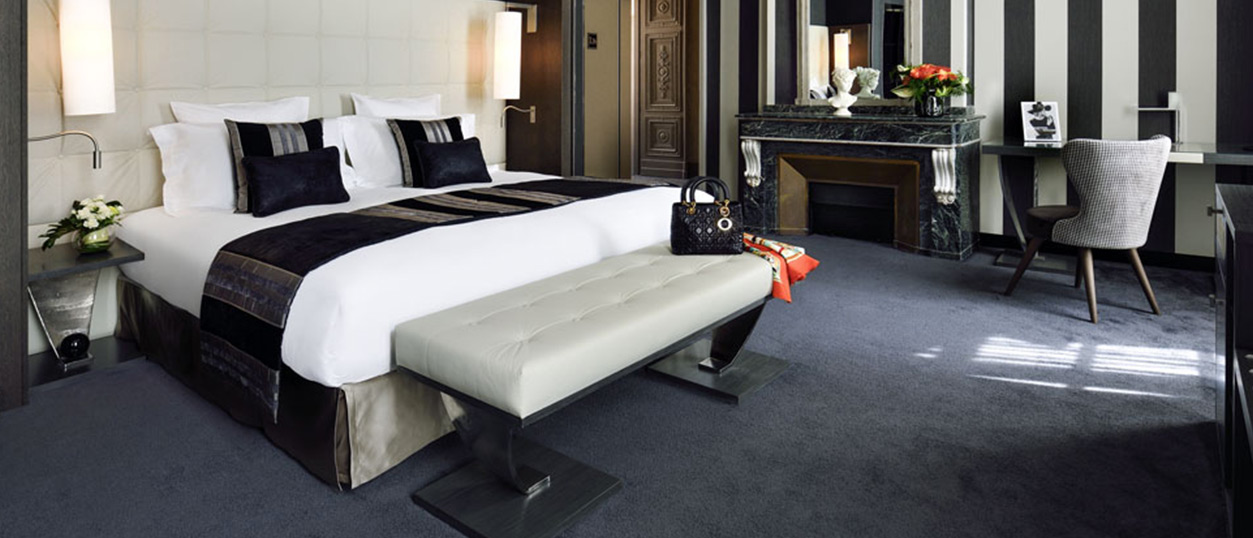 MGallery by Sofitel has just added an unusual new address to its collection. The Cour des Consuls Hotel & Spa, the leading five-star hotel in Toulouse, opened on 14 September, much to the delight of guests who enjoy offbeat experiences.
This five-star Toulouse hotel is located in a lovingly preserved 18th-century family home a stone's throw from the Place du Capitole and the banks of the Garonne. Guests take a step back in time the moment they walk through the door of this charming historic landmark. The atmosphere is cosy and intimate everywhere, from the listed staircase to the fireplace and courtyards.
Decorator and interior architect Chantal Peyrat, who won the Décos d'Or Special Jury Award in 2004, when the famous designer Philippe Starck was the jury's president, laid out and designed the hotel. For the latest addition to the MGallery by Sofitel collection, she boldly combined the classic and the contemporary, preserving the charm of this stately building featuring a neo-classical pink brick façade adorned with the family crest.
The Cour des Consuls thought big when it moved into two mansions: a five-star hotel with period decoration, a gourmet restaurant headed by the starred chef Jérôme Ryon and two meeting rooms in the style of an English club for the comfort of business travellers.
To offer guests a relaxing, stress-free interlude in the heart of Toulouse, this hotel with an inimitable style also boasts a spa by Toulouse-based Graine de Pastel, whisking them off to a quiet, pure and refined world.