CSR
Is this the way to combat food waste?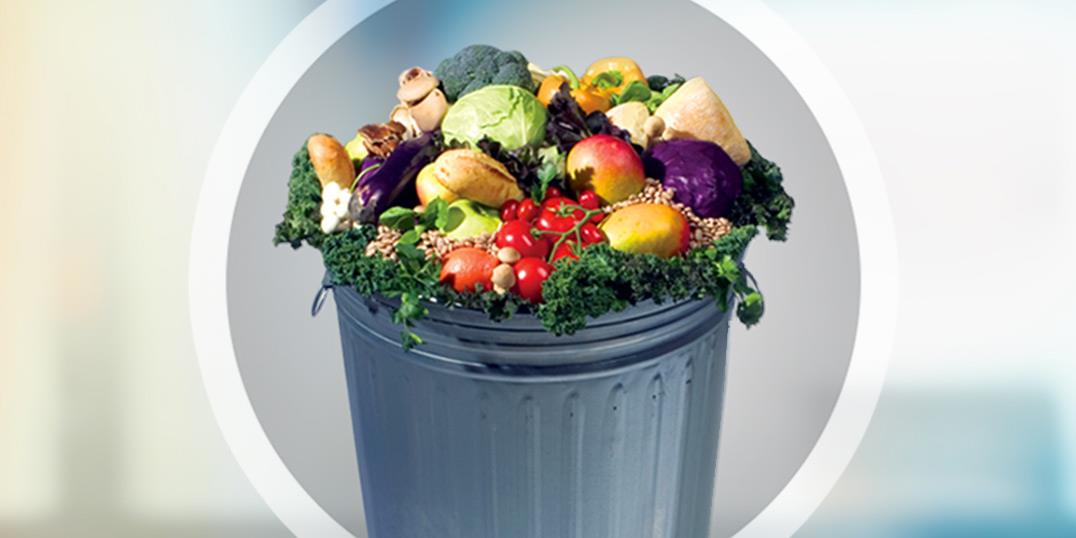 "From farm to fork", the Anglo-Saxon way; yet more than 30% of food produced around the world is thrown in the bin. A huge waste, for which we are all responsible: producers, suppliers, restaurateurs…and us, the consumers! But there is a growing awareness of this issue and efforts to combat food waste are on the rise, including those made in the hospitality industry which is well aware of the need to reduce waste.
A huge waste
Every year, on average, one person throws out 50 kg of food which is still edible, a third of which is packaged products. The Food and Agriculture Organization of the United Nations (FAO) estimates that food waste is mainly due to Europeans (who throw out on average 95 kg of food per year and per person) and Americans (115 kg), whereas in Asia, Africa and South America people are much more sensible about food waste. Households are not the only contributors to this waste; the agri-food and catering industries, alongside retailers, are equally responsible.
In the hospitality industry, it's simple: a quarter of the food bought ends up in the bin! It is also estimated that waste is nearly four times higher in a restaurant than at home: at the end of each meal served, a waiter throws out on average 125 g of food (compared with the 34 g of food the diner throws out at home). And for good reason: it is difficult for restaurateurs to handle their orders as leanly as possible and to adjust the portion sizes to the appetite of each person. It is also extremely rare for them to be able to reuse food which has not been eaten. According to Jonathan Bloom, author of the book American Wasteland, a portion of chips at McDonald's is thrown away if it is not sold within 7 minutes.
Yet with a shortage of raw materials and a growing population - 9 billion people will need feeding in 2050! - tackling food waste is crucial. Reducing this wastage would mean restoring the value of food, improving the economic profitability of stakeholders in the industry and minimizing our ecological footprint. The energy required to produce, transform, conserve, package and transport food means food waste at a global level emits more greenhouse gases than India, the world's third largest emitter, behind only the United States and China. Did you know that 16,000 liters of water is needed to produce 1 kg of beef, and 100 liters of water for a loaf of bread?
What are the solutions for combating food waste?
Fortunately, the authorities are aware of the problem: in 2012, the European Parliament adopted a resolution calling for urgent measures to halve waste by 2025. France immediately followed suit, signing a national pact to tackle food waste in pursuit of the same objective. 
The hospitality industry is not standing still. "The rule of three 'Rs' - Reduce, Reuse, Recycle - works really well in restaurants", confirms Dana Gunders, a leading expert at the American NGO, Natural Resources Defense Council. She sums up the strategy that restaurateurs should adopt: "Plan as leanly as possible, give any leftovers to staff if possible, or to animals, and finally compost your waste".
Options to consider when tackling food waste are numerous: examine the dishes served over a week to make buying more efficient; establish a precise stock inventory before making an order; freeze products to keep them for longer; limit the number of dishes available on the menu; offer the dishes as half-sized portions; or even more daring, bill for any food waste during an all-you-can-eat buffet. "If we produce waste, we are decreasing our margin", explains Roland Héguy, president of the union for employers in the hospitality industry. "We must therefore be effective to ensure the sustainability of our businesses, lead by example when it comes to our clients and limit the impact of our industry on the environment". The popular use of the doggy bag in the United States whereby you take home leftover food from your restaurant meal, is gradually being used more in Europe. In Scotland, the government provides doggy bags for free to all restaurateurs. In Italy, this bag has been renamed the "family bag" and has seen its popularity grow as a result. In France, since January 1, 2016, restaurateurs have been encouraged to offer their customers a "gourmet bag" to take their leftovers home in.
The movement has been set in motion and worldwide initiatives are on the rise: in Paris, chefs organized a huge anti-waste brunch for World Food Day on October 16, 2016. During Euro 2016, the 'Foot for Food' project, launched by UEFA, the Football Foundation and various food banks, allowed volunteers to collect unconsumed perishable products (pizzas, snacks, etc.) and redistribute them to charities. In England, a smartphone app enables you to buy restaurant leftovers at half price, so that they end up in our bellies rather than the bin ("from bins to bellies"). In London, the Sustainable Restaurant Association is participating with 200 restaurants to help staff reduce food waste and make good use of their leftovers. In the United States, the Green Restaurant Association's website lists all the "green" restaurants, particularly those which tackle food waste. This way the customer gets to choose their steakhouse, sushi bar or pub-restaurant according to certain criteria.
AccorHotels: 30% less food waste by 2020
Each year, AccorHotels serves over 200 million meals in its hotels and a quarter of its revenue comes from catering. The group is committed to reducing food waste by 30% by 2020 as part of its Planet 21 program, and its healthy and sustainable food charter, published in 2016.
In order to reach this target, the reality of the situation must be established. For two years, more than 30 hotels have been trialling digital devices such as a smart meter connected to one or several scales in the kitchen which indicates in real time the amount of waste, both in terms of weight and cost. Staff then have a clearer idea of which products are thrown out the most and are therefore able to channel their efforts into reducing waste more effectively. On average, hotels trialling smart meters from the start-up Winnow reduced their food waste by 52%. How did they achieve this? By maintaining food storage temperatures, by limiting the number of products offered at buffets, by not preparing dishes too far in advance, by measuring guests' portion sizes properly, by raising awareness among employees and guests, and even by creating imaginative recipes that reuse any leftovers. Consequently, the Novotel Nantes Carquefou in France transforms unconsumed breakfast pastries into puddings; in New Zealand, the Pullman Auckland makes marmalade from the peelings of oranges squeezed for juice at breakfast, and the MGallery Hotel St Moritz Queenstown processes unconsumed milk into cheese. In the countries where it is authorized, the group's hotel-restaurants donate unused foodstuffs to charities. In Bangkok, ten or more hotel properties donate buffet leftovers to a shanty town twice a week, which feeds one hundred or so children.
For AccorHotels, it is not just an ecological and economical issue but an ethical one too. According to the Worldwatch Institute, reducing food waste is part of the "three stages of radical change which would allow us to combat worldwide hunger and poverty". So get your forks at the ready!