Innovation
The concierge makes its revolution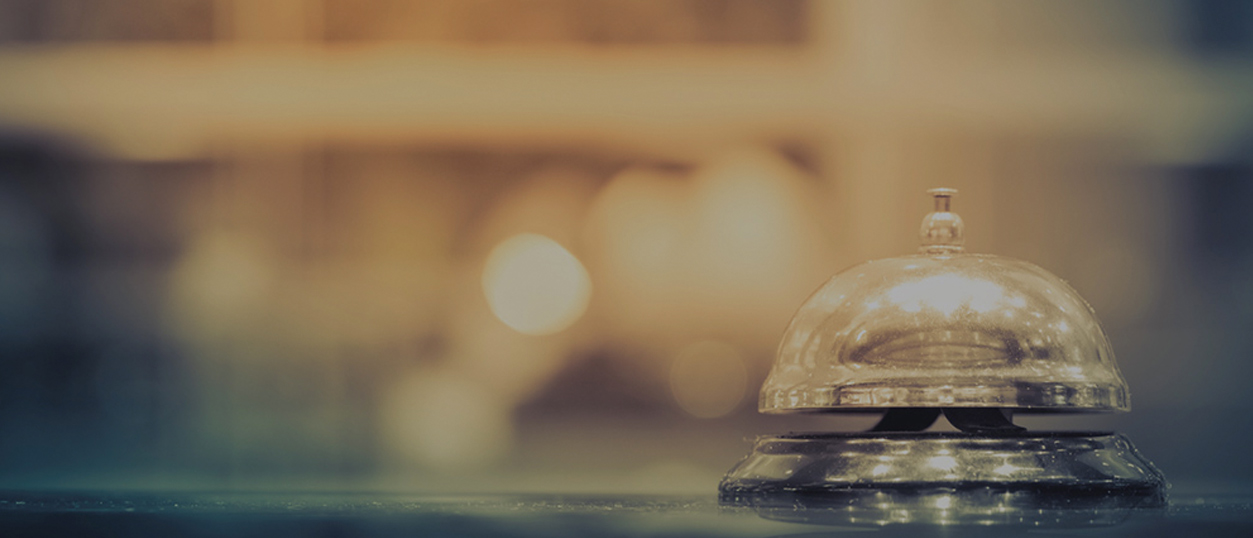 Capable of responding to all your expectations, from the most traditional to the most surprising, concierge services are more and more in demand from companies and also travellers. As a formidable tool for personalisation, loyalty and understanding the customer path 2.0, let's make a wish and let you guide… it will make your life easier!
An exceptional daily help
The "Future Traveller Tribes 2030" study by Amadeus is clear: in 2030, travel will become a real continuous experience.
The Airlines, services providers such as travel agents and even concierge services, all will target each stage of the journey. Why? It is quite simply: to offer a bespoke experience and therefore satisfy their customers and strengthen their brand image.
Nevertheless, there is no point in waiting until that point to realise that the concierge market is constantly growing for several years now.
A multifaceted service
Rooted at the heart of customer relations, this additional, non-branded service is very sought out by companies and business travellers for a simple reason: it offers a new type of experience and involvement.
By taking away their everyday concerns, the concierge service allows them to save considerable energy, providing then a better productivity during their trips.
But that's not all… by being available 24/7, it becomes a sleuth with a high knowledge of their habits, their areas of interest and their journey.
Thanks to the extent of services offered and the personalisation's tools, an intimate relationship is quickly created between the concierge service and its users.
The boom in private concierge services
For years, concierge service offers proposed by high end credit card companies have been adding to the historic figure of the concierge as American Express, Mastercard and Visa. In parallel, private concierge services have challenged themselves on this market!
Since 2009, Carlson Wagonlit Travel has had an "Espace Prestige", a collection of exclusive and bespoke services, adapted to the expectations of the most demanding travellers. It's specificity? A team of experts who provides answers to all their expectations, whether they are of a professional or personal nature.
After, it was the turn to other companies to begin… For example Marco Vasco and its dedicated concierge service available before, during and after the journey in order to support its customers as part of a global package. We can only see Siri or Facebook M, the virtual assistant provided by the social network.
And it's just the beginning of this trend! New innovations in this sector are already planned. Soon, we will discover Wiidii, the new hybrid personal assistant of Transavia airline. Available on board of its planes, as an application, it will be capable of making restaurant and outing suggestions, as well as making bookings in French, English and Chinese.
Impossible is not John Paul
At another level, John Paul has been able to impose its leadership since its launch in 2008.
Nowadays on five continents, with almost 1,000 collaborators, 50,000 exclusives partners and nearly 3 million users in the world, which 15% of whom are company employees, this butler mark has become a true daily companion! Since January 1st, 2016, more than 1,200,000 queries has been made… Impressive!
By combining human and technology, John Paul has a unique address book to respond to any request and a high performing "CRM" (Customer Relationship Management) computing tool to personalise each exchange. A success story due to a team organised via skill-sets to provide expertise targeted to each request.
A new travel experience with John Paul and AccorHotels
And it is at the end of 2016 that AccorHotels finalised its acquisition of this concierge market leader.
For John Paul, very active in the travel world, this operation represents a unique opportunity to strengthen its expertise and its partner's network thanks to the 4,100 hotels and 3,000 restaurants from the hotel Group throughout the world.
Inversely, for AccorHotels, the expertise of John Paul will allow it to continue its strategy of placing the customer at the centre of its concerns, as it already does through its loyalty programme - Le Club AccorHotels.