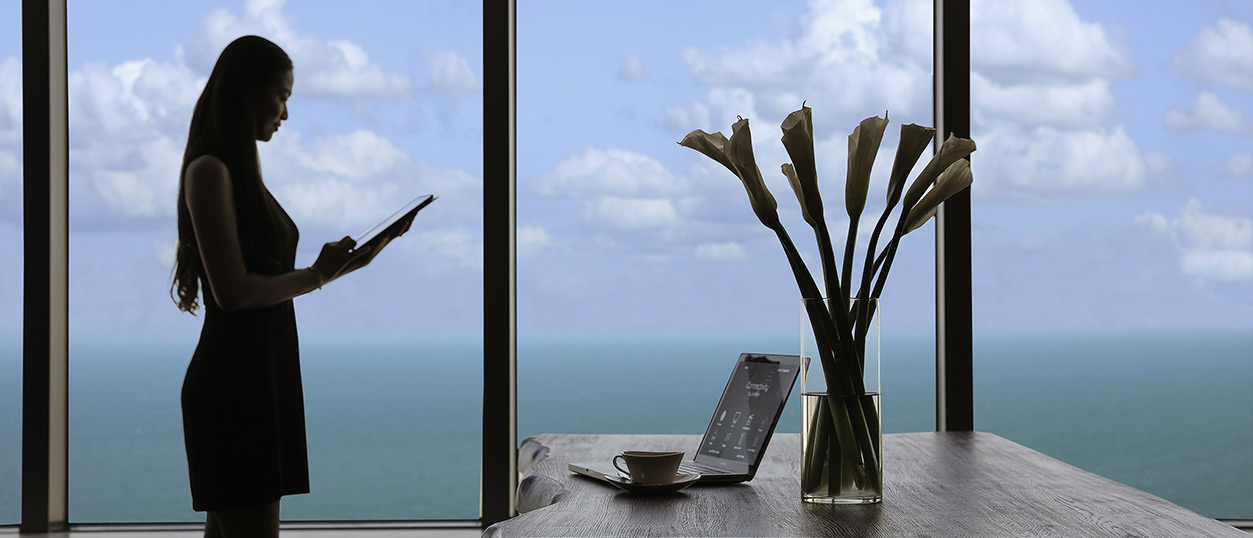 It is a fact: consumers love loyalty schemes! Nevertheless, due to our society evolution, their expectations are changing for a personalised, flexible and digital approach. Let's discover these new trends which will punctuate the daily life of loyalty schemes.
Customer loyalty has a bright future ahead of it. At least, this is what we can see according to a US study carried out last spring by CrowdTwist in partnership with Brand Innovators: over 234 respondents responsible for digital marketing within their companies, 57% plan to increase their investments in loyalty schemes this year. These future investments echo perfectly the profound change in the loyalty industry but mostly, the wish to respond to the new needs of consumers.
And to answer them, it is no longer possible to use the same strategies and loyalty schemes as before. Why? Simply because offering a system of points earned with each purchase and then reinvested in other products from the same brand is no longer enough to retain current customer's expectations. At least, over the long term.
Personalisation at the heart of loyalty schemes
According to a secondary study, published by Nielsen last December and carried out among 30,000 consumers in 63 countries: "77% of them take part in at least one loyalty scheme offered by a brand or a retailer and 58% say they go shopping more often and spend more in stores offering a loyalty scheme". The loyalty scheme concept is far from being over contrarily to the uniform customer approach for who the future isn't clear.
According to this same survey, 77% of customers who hold a loyalty card expect personalised discounts or promotional offers that match their buying habits.
An observation which isn't surprising because of younger generation, who are also naturally more interested in technological features such as their loyalty scheme being integrated into an app or a mobile payment system!
To move from a user experience to a brand experience, advertisers are now positioning themselves on exclusive services and benefits to avoid offering a similar experience to all users. By using the buying journey of any customers, it is possible to surprise everyone! This identification takes place using data, the cornerstone of a successful loyalty scheme.
By measuring each user's activity and subtly controlling it, the brand is able to monitor the performance of the scheme. This personalised approach must be cross-channel to reach customers in many ways and to identify which lever is most effective in their interaction with the brand.
It is in this context of improved recognition of customers that the ADP Group set out to overhaul its loyalty scheme last summer. This new scheme, free and open to all, is exclusively digital and offers both commercial offers and personalised information. Indeed, the "My Assistant" feature makes it possible for passengers to access all the information relating to their journey in real-time.
Some data whose the French startup Wipolo, an AccorHotels integrated travel partner, also allows access to all journey data within a single app.
Enriching the customer experience
The Group also making customer recognition a priority.
To illustrate it, AccorHotels as created a new operation : As of 2017, personnel in each establishment will have access to a digital card listing all the information pertaining to the customer.
The Hotel Group is also using its Le Club AccorHotels loyalty scheme to understand and analyse the buying journey and customer preferences to personalise the relationship.
To enrich their experience, the scheme has been including two new offers since April: "Collections", an e-gallery of 29 brands whose particular feature is that it that gives members direct access to their retail sites, and "La Collection by Le Club AccorHotels", an e-shop that allows members to earn loyalty points and spend them on more than 1700 products from 250 brands with a flexible payment system: 100% in points, 100% in euros or a combination of the two.
This offer is available in France, USA, Australia, Germany, Belgium, the Netherlands, UK and Switzerland.