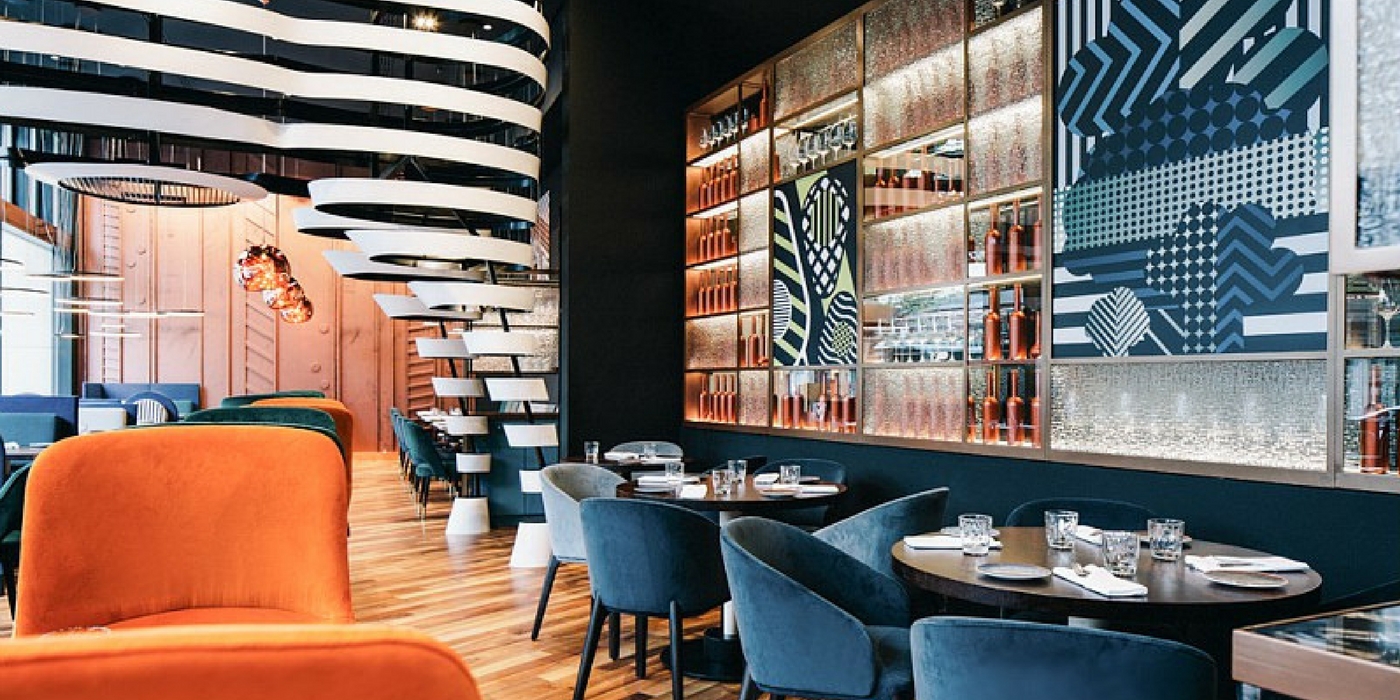 The BLEND restaurant berlin kitchen & bar opened its doors in mid-October at the Pullman Berlin Schweizerhof...
The BLEND restaurant berlin kitchen & bar's been enticing in customers with its interpretations of regional and international "Melting Pot Cuisine"! Its design is a tribute to Berlin's capital city, with an elegant display of Berlin's zoo.
A culinary panorama of Berlin
The head chef Steffen Sinzinger applies a simple principle: "People eat what tastes good". He gets his inspiration from the culinary worlds of the globe and from Berlin and reacts to new trends by changing his menu according to the seasons.
Zoological design
Impossible to miss the larger-than-life zebra in the restaurant area. Warm wood tones and muted greens provide a successful contrast and create a cosy, feel-good atmosphere.