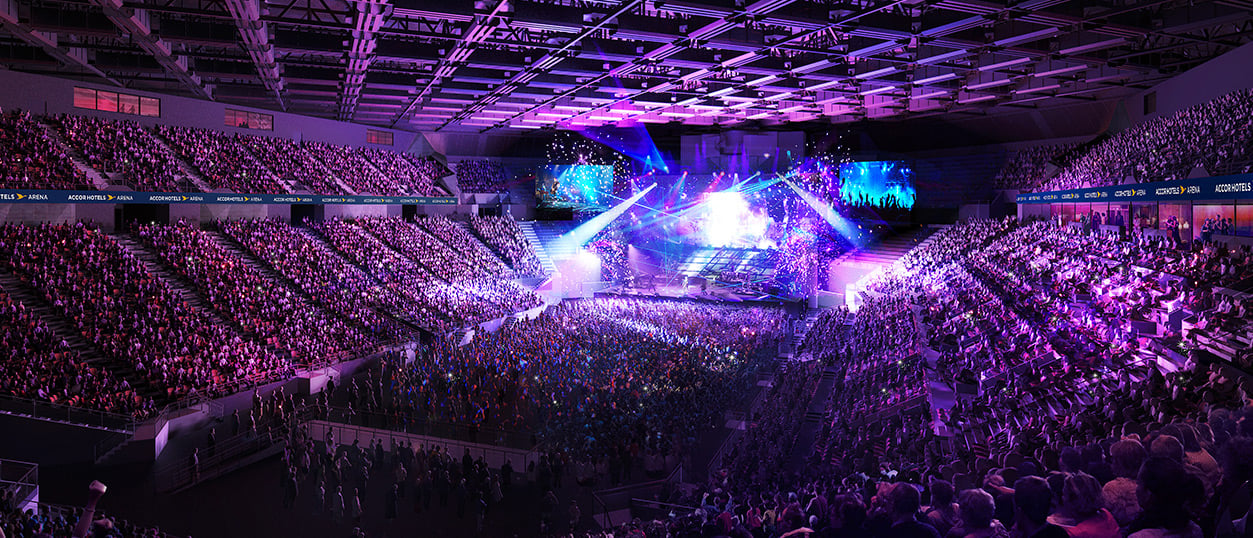 What's in a name? Naming enters the world of marketing
A practise which involves a brand name being lent to a sports venue for marketing purposes, this idea originated in the United States. It may be all the rage now, however, it's not a new concept. Back in 1926, Cubs Park, the Chicago baseball stadium, was re-baptised "Wrigley Field" following a sponsorship deal with the chewing gum company.
Partnerships like this have really taken off in the last few years. Their durations can vary widely (normally between 5 and 15 years) but the format remains much the same. The main advantage for the sports clubs and communities is that these partnerships offer financial help for the construction or renovation of these complexes. For major brands, it allows them to increase their popularity on an international scale, by associating their name with a club.
It's no surprise then that football is one of the top sports to benefit from such sponsorship windfalls. From the Allianz Arena in Munich to the Emirates Stadium in London, the power of brand naming is all around us. This also allows brands to be associated with innovative projects which respect certain values.
The power of naming
This strategy has been pushed in all directions, with the sponsoring of major competitions, for example, such as the Heineken Cup rugby competition or the BNP Paribas Masters tennis tournament. And in an unusual approach, Madrid city accepted sponsorship of one of its metro lines, so you can travel on the "Vodafone Line 2".
In this context, some brands see a way of cementing customer loyalty through this kind of partnership. Brands can therefore offer their customers the privilege of being present at a major event, using only their membership points. This strategy aims to reinforce the attractiveness of loyalty schemes and allows customers to use their points on unusual experiences or purchases, a feeling of being a member with special privileges.
This strategy has numerous advantages:
- offering members new ways in which to spend their points
- helping to retain existing customers, reinforcing their loyalty by making them feel recognised
- winning over a new target audience as prospective customers
Le Club AccorHotels: the Lodge and the AccorHotels Lounge Bar
The most innovative loyalty programmes widen the field of possibilities, becoming more and more attractive to clients. This in turn reinforces customer loyalty as they enjoy new experiences thanks to the brand.
And this what the AccorHotels Group has done: in October 2015 it lent its name to the new AccorHotels Arena in Paris (formerly the Paris-Bercy Palais Omnisport), for 10 years. This partnership allows the group to offer a host of advantages to card-carrying members of Le Club AccorHotels.
First and foremost it allows members to enjoy an Elite Experience, enjoying events from the sanctuary of Le Club AccorHotels VIP Box. Available at all concerts, shows and sports events, access can be "bought" only with points earned through staying at AccorHotels establishments. Members will need between 2,000 and 30,000 points, depending on how popular the event is, to get tickets to the VIP Box. With an amazing view overlooking the stage, a gourmet dinner as well as an open bar, this luxury experience offers access for two people.
There are other possibilities too: you can buy tickets in the corbeille, or dress circle. These seats are situated on the raised level opposite the stage with prime view of the show. And finally, any member with a ticket to the show and a Le Club AccorHotels loyalty card can access the AccorHotels Lounge Bar, (the bar for those in the corbeille). Although drinks must be paid for, the lounge bar is a pleasant and elegant space which will make your outing feel even more special.
To benefit from the Elite Experience offer:
http://www.leclubaccorhotels-arena-eliteexperiences.com/en
NB: Article on hotel industry trends drafted by Le Club AccorHotels.