Talent & Culture
Meet Marlo Vermeulen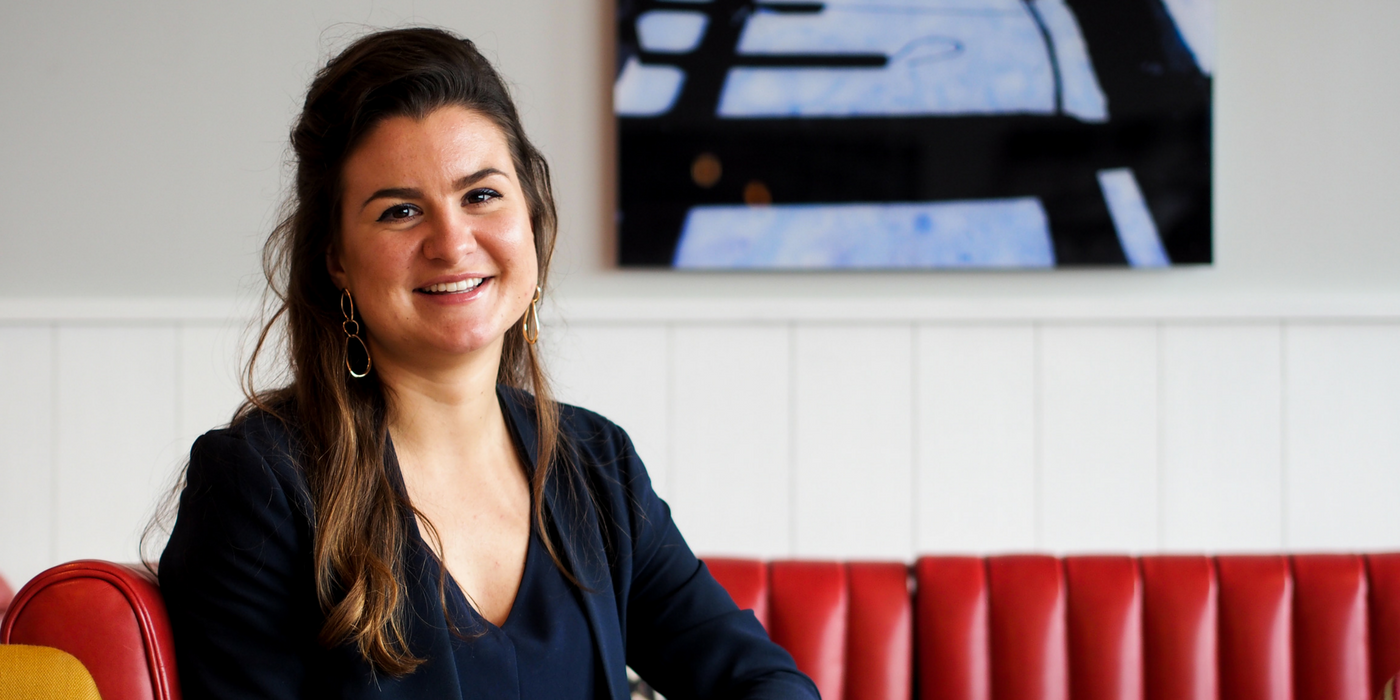 Sales & Marketing Executive of the INK Hotel Amsterdam MGallery by Sofitel, Marlo shares her vision of hospitality and her role in this unique establishment.
Can you tell us a bit about yourself?
I studied International Hospitality Management at Stenden University in the Netherlands. During my studies, I worked part time in F&B at Sofitel Legend The Grand Amsterdam and afterward I did my internship in the Support Office The Netherlands for AccorHotels LUXE Brands & Marketing. After these experiences, I wanted to keep going with the AccorHotels adventure – and I joined the INK Hotel Amsterdam MGallery by Sofitel. I have been there for a bit over a year now. When I am not working, I like to go out for drinks and dinner with my friends, and discover new spots in Amsterdam. I never go to the same place twice – I love to discover new things! In order to check out the competition in Amsterdam of course!
Why a career in the hospitality industry?
First and foremost, I like to interact with people and make them happy. Next to that: as a child, I had this idea that a hotel was a magical world, the whole experience, from the moment you enter till the moment you leave, everything was perfect. I was always impressed by the attention to detail in luxury hotels, everything is taken care of. I guess this is why I like Sales & Marketing so much; it's all about giving guests the idea that they will have a perfect experience in our hotel. That's why I'm so connected to MGallery, a brand which allows every hotel to use its own story and identity to bring this 'magical world' to life.
In a few words, how would you describe your role at INK Hotel? What makes the hotel unique? 
What makes this address unique is for sure the authentic personality, both in the design and concept but for sure also in the team. Everybody is encouraged to show his/her own personality, and that brings the uniqueness of the hotel. As Sales & Marketing Executive, I make sure the INK story comes to life in all possible ways! We bring the stories to life through promotional events, photoshoots, PR collaborations, websites, social media, etc.
What motivates you in your job? What's the best part of it?
The best part of my job is the entire team, they are the ones that bring the story to life and give me energy every day. We have such a great team, young minded, and full of creativity and positive energy. We all inspire one another. I love the fact that we can be really creative at INK. This is also why I think it is so nice working for MGallery, there are guidelines and standards but we can be super creative when it comes to branding and marketing.
What kind of female traveler are you?
Like most of the woman I always take too many things in my luggage! By nature, I plan everything before travelling, but I try more and more to do it less, and wander through the streets and ask locals for places to go. I have to admit, whenever I don't plan my trips, I discover the best spots.
What advice would you give to women today hoping for such a career?
I would tell them: you should find something that you truly enjoy doing and then it will become natural that you are committed and fulfilled by your job. I will also say that it's important to always be curious, keep your enthusiasm, push yourself to improve and be open to get inspired by the people around you.