Sleeping in a panel in a comic strip, what a curious idea! Yet that's exactly what's on offer at the ibis Styles Genève Carouge.
Indeed, as of February 14, Geneva has its 1st hotel dedicated entirely to the comic strip. 7 local cartoonists have decorated the hotel walls. 1 artist per floor! A series of dream-themed illustrations in the rooms plunge you into this colorful world.
What better city to welcome this unique establishment than the place that saw the birth of the comic strip in the 19th century? It was in Geneva, from the pencil of Rodolphe Töpffer, that the 9th art first saw the light of day. With the ibis Styles Genève Carouge, the brand has thus chosen to mix decor worthy of a museum with the comfort and warmth of a hotel.
Treat yourself to sweet dreams
Its lobby and 119 guest rooms proudly display murals representing the dream vision of six cartoonists: Buche, Tom Tirabosco, Exem, Albertine, Zep and Frederik Peeters. For each floor, they have dreamt up two original creations that are replicated on two of the walls in each room. As each floor is dedicated to one artist, you have the choice of 6 different styles and worlds.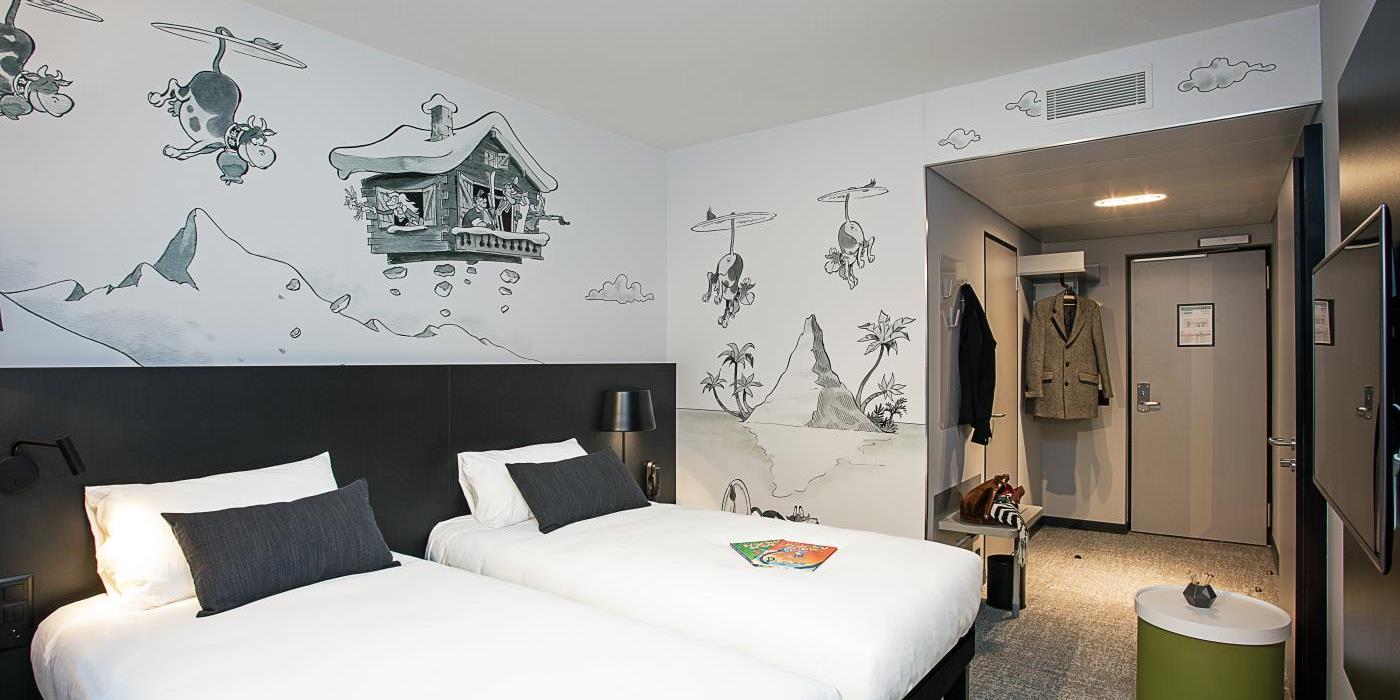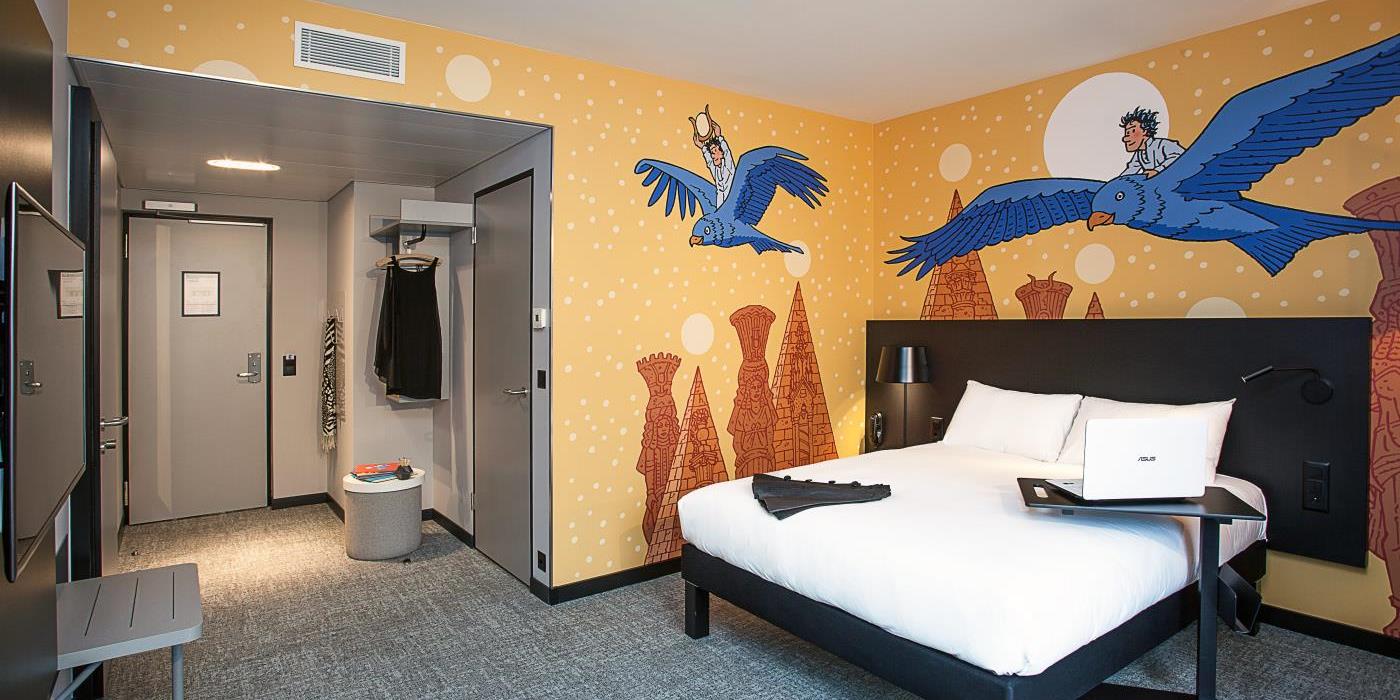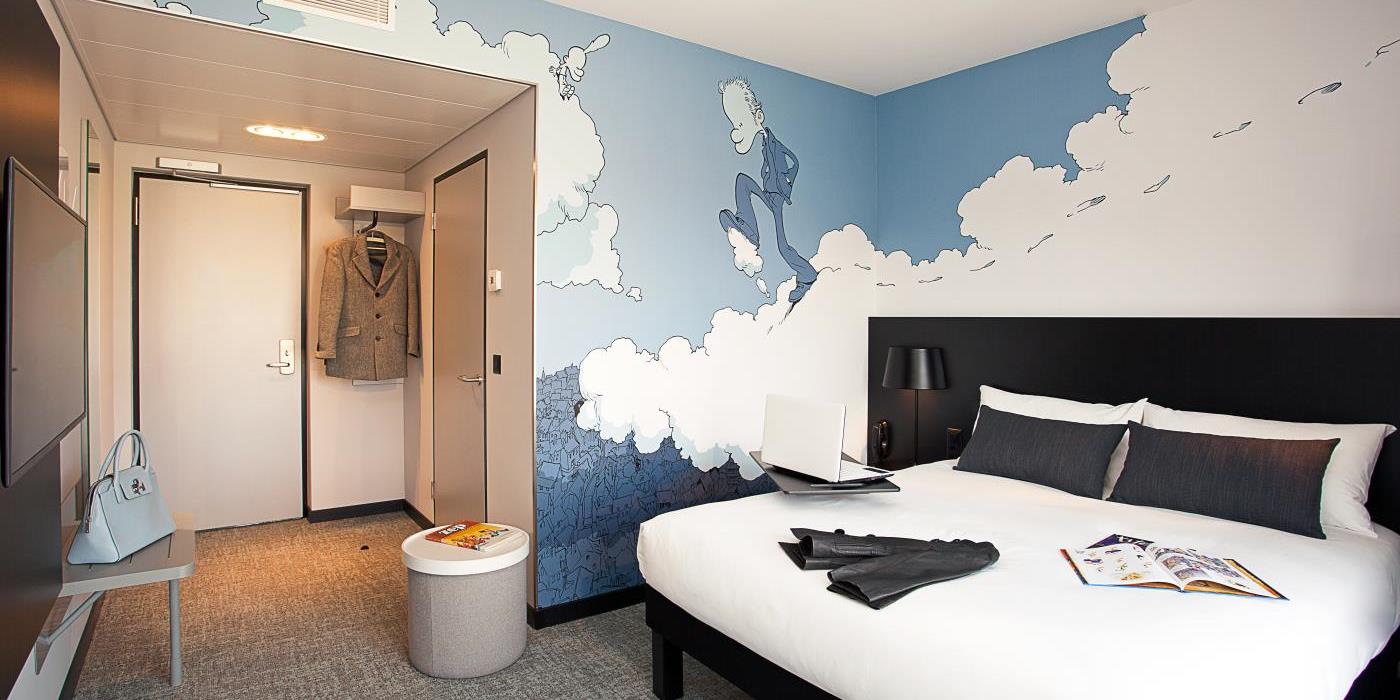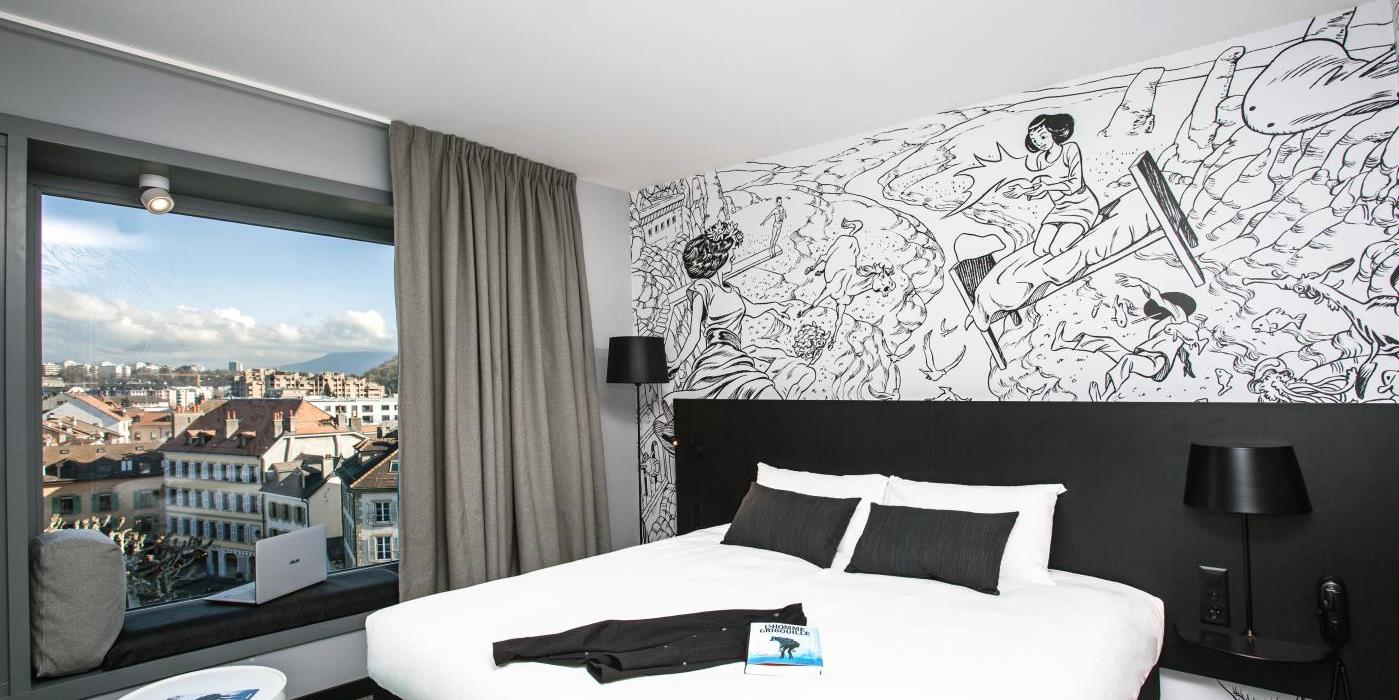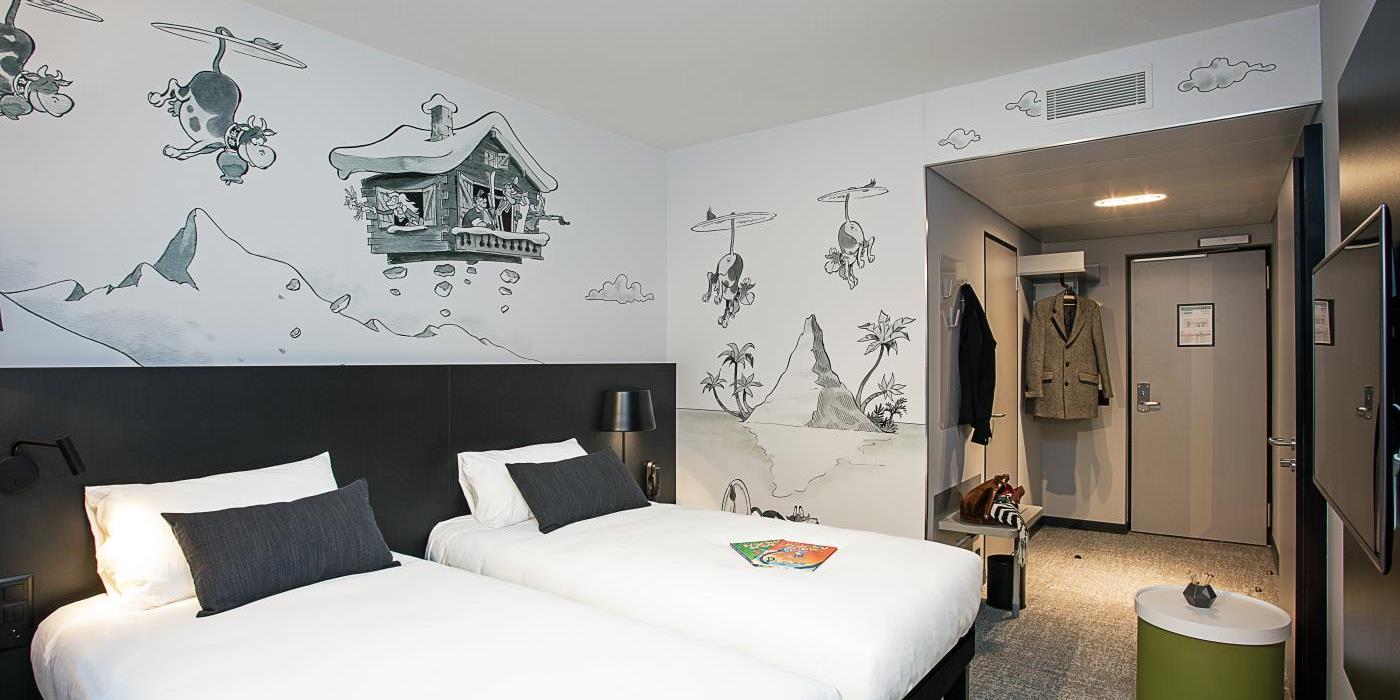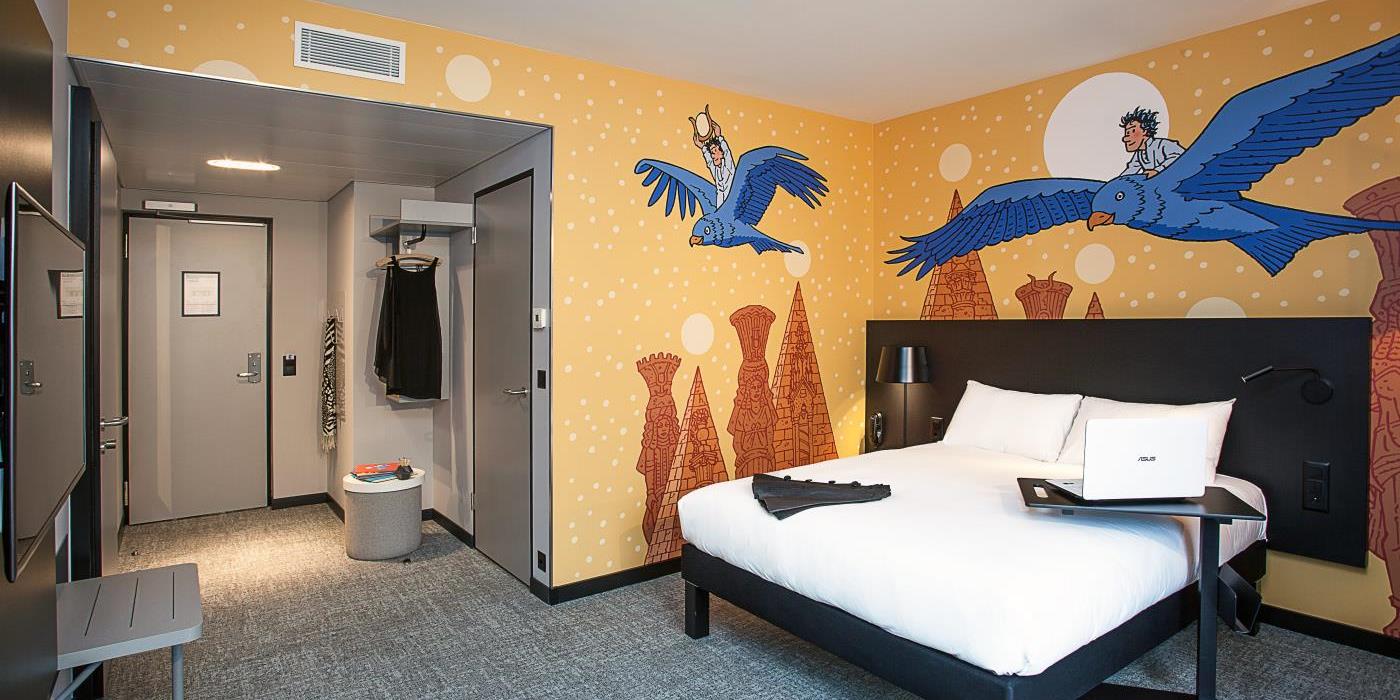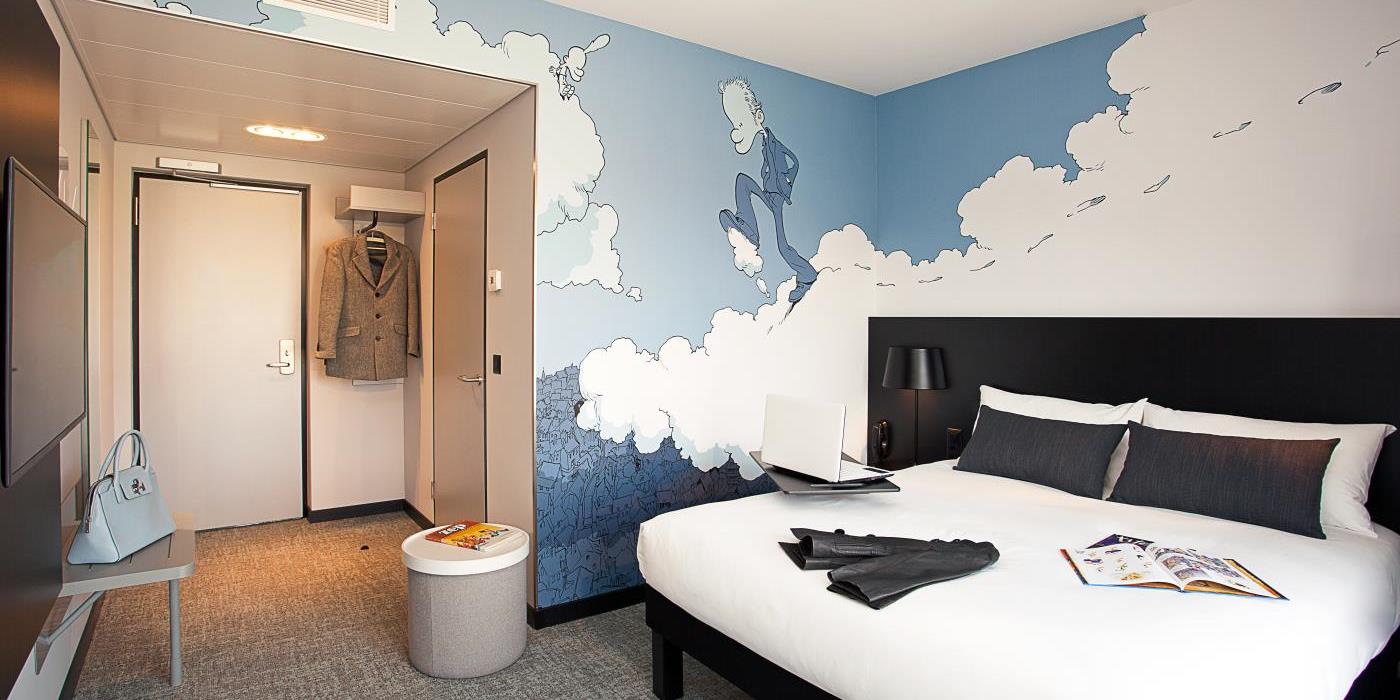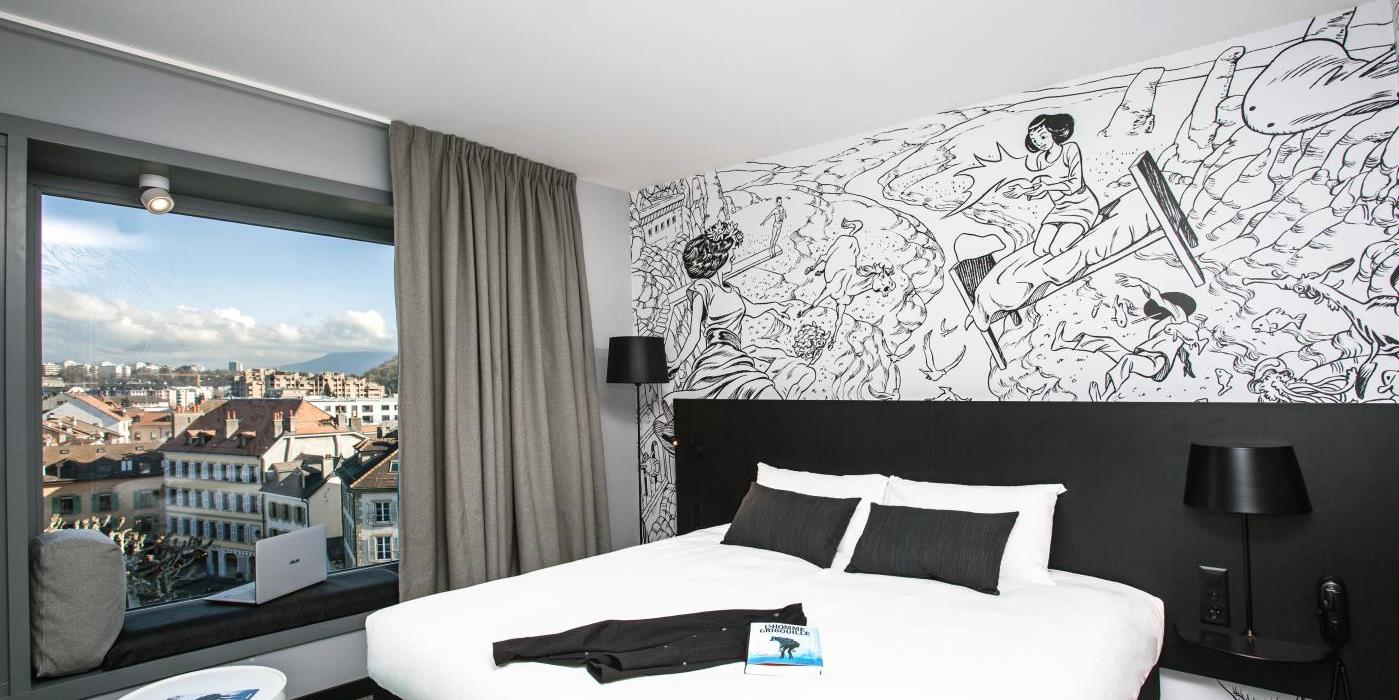 A new approach to hospitality
Back on the ground floor, the lobby opens up with a tribute to Rodolphe Töpffer. You will find many of his drawings, a humorous tribute to the august inventor by Pierre Wazem and a monumental mural by Exem.
The friendly and lively "CUP" offers you a choice of beverages and snacks to savor… whilst reading a comic strip.
When you arrive, you will be able to directly choose which universe you would like to sleep in, using a touchscreen tablet to view the 6 ambiances created by the artists. No reception desk, check-in can be done anywhere in the hotel!
So, Titeuf or Franky Snow?