Talent & Culture
Meet Tanya Scampini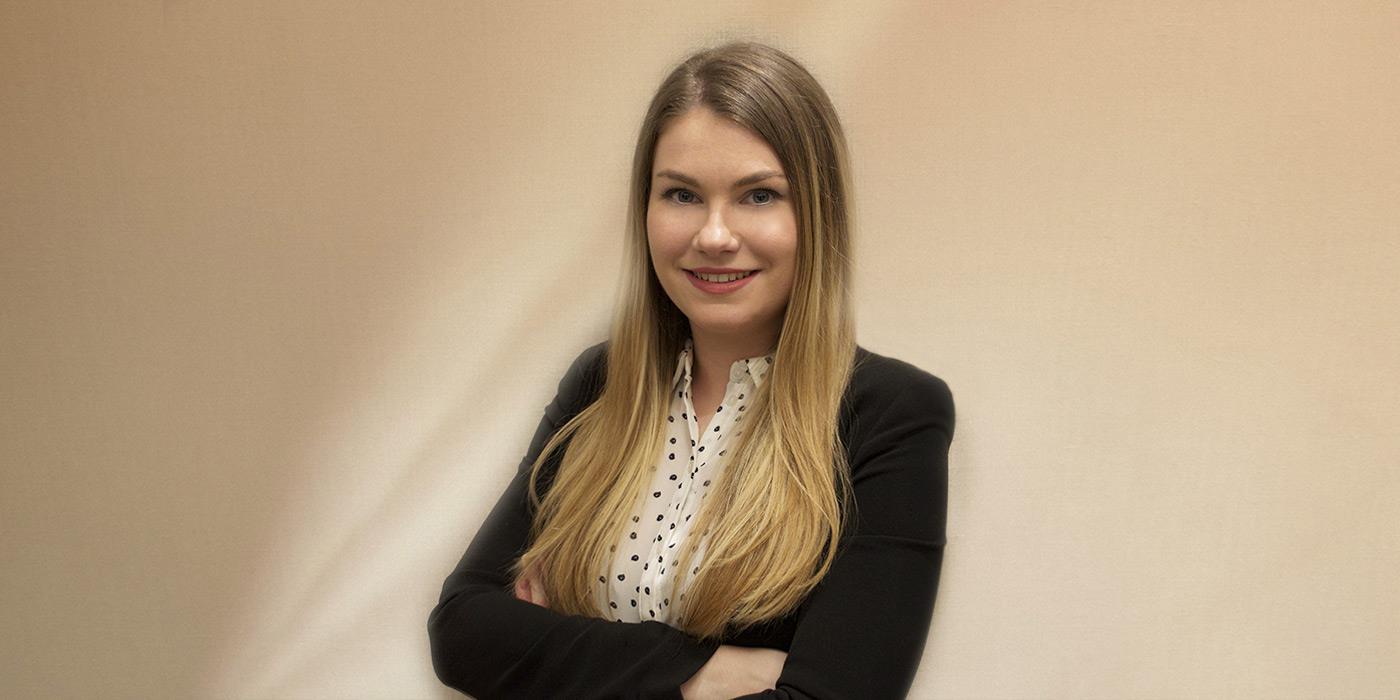 Tanya, Marketing Coordinator at the Pullman Dubai Creek City Centre, shares with us her vision of international mobility, her daily challenges, and above all her passion for hospitality.
Why did you choose the hospitality industry? And more specifically the AccorHotels Group?
The funny story is that when I was younger I was quite shy and introvert.
I believed that I was not made for this industry because I was not confident enough. So I could not imagine myself in an environment where I would have to be in contact with the guests. But over the years I worked hard and I found a passion for hospitality. Why? Because the hospitality industry is related to travel, tourism, leisure and entertainment, which are a big part of my life. This is a fast-moving field where you can learn something new every single day, at every single moment. And above all, as a hotelier, the people you are working with become more like a family! As we spend most of our time at work, isn't it better to do what we love surrounded by a good team?
The reputation of AccorHotels makes any ambitious person to apply and work for it. As the Group is the worldwide leader in hospitality, I chose AccorHotels to align both the international aspect and the French origins of the company.
As a Marketing Coordinator for the Pullman Dubai Creek City Centre what are your everyday challenges?
In a country where the culture is totally different than the country of origin, Marketing & Communication become an interesting challenge. The traditions of United Arab Emirates drive my day-to-day work because the cultural behavior is taken very seriously; from the pictures that I use, to the words that I write. The notion of cultural differences is one of the pillars for Marketing & Communication and I learn a lot from that aspect.
When I first arrived in Dubai, the main challenge was to deal with different nationalities and accents. It's all about adaptation and at the end of the day we benefit and learn a lot from diversity. This leads to a strong workforce, more respect for each other and increased creativity which helps sustain the AccorHotels values.
You started as a Food & Beverage team member in Nice (South of France) and you are now Marketing Coordinator in Dubai. What is it like to work abroad? How does international mobility become a source of fulfilment in a career?
Working and living abroad has always excited me. I had in mind that it will help me both on a professional and personal level. You actually leave family and friends to start a new life abroad. When you are on your own, out of your comfort zone, it's the moment where you aspire to grow faster and bring the best out of yourself. You discover some personality traits, abilities and talents that you were ignoring before.
There are numerous things to see around the world and this applies to careers as well. We learn from our own experiences and they are all different. International mobility has indeed become a source of fulfilment in my career. I believe that working in a multicultural environment is a source of professional and personal development. Having worked in Food & Beverage in Nice, opened me up to the differences in culture, mentality and work habits.
Would you say that AccorHotels fosters the international mobility?
AccorHotels gives a lot of opportunities abroad for those who want to! Not only when you just started working in the group but also during the later stages. AccorHotels gives the chance to their employees to grow and achieve their dream jobs through projects, trainings and competitions.
It's fascinating how easy it is to move to another country. You can travel around the world while fulfilling your career.
Where would be your dream job located? And what would you like to do in 10 years?
The industry is moving fast and many opportunities may arise but as of now, my ambition is to reach the position of Marketing Director in the next 10 years. I want to explore other places and cultures before settling down in the right place. For me, the French Polynesia is an ideal location for my dream job and I would love to work there. I am excited to see what the future holds!