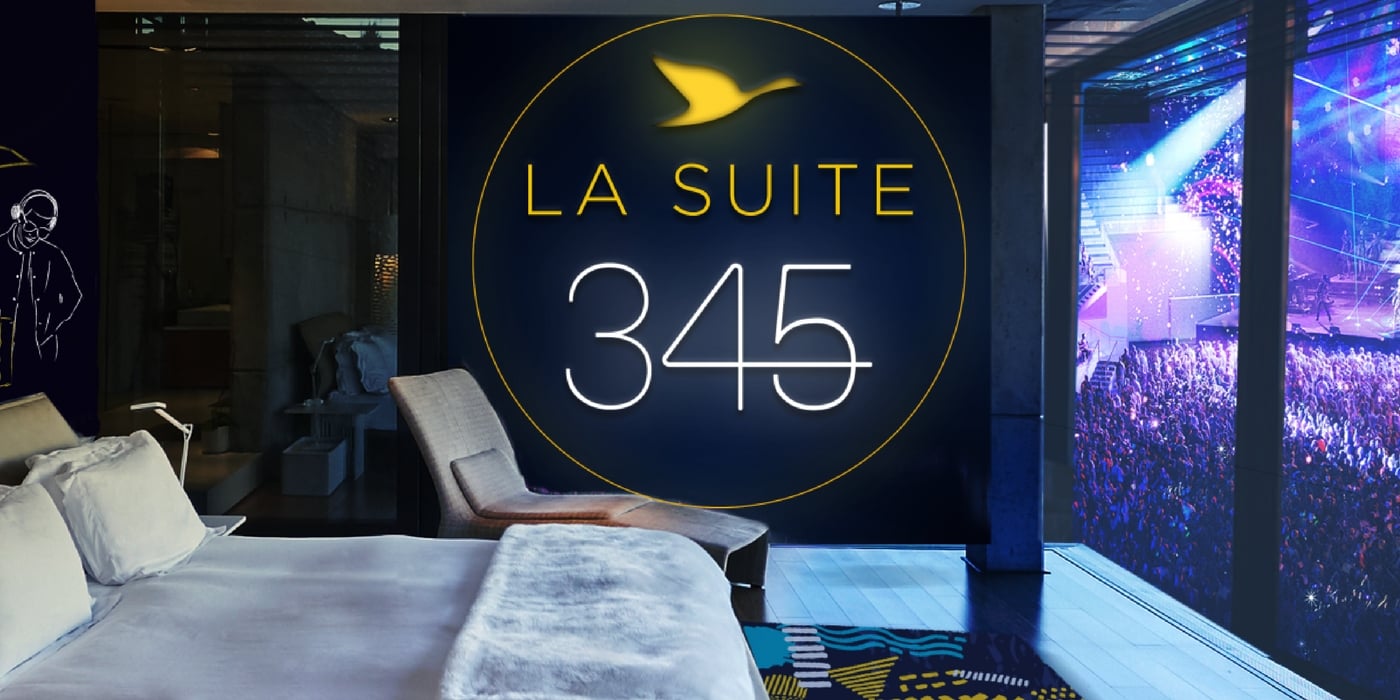 Innovation
La Suite 345: 3 artists, 4 concerts, 5 nights
Hopping up and down waiting in the general pit, jostling to get a better view of your idol, jumping about until you can't feel your legs any more… What if calm, luxury and sheer delight also made a way to the heart of the live during a week of amazing concerts at the AccorHotels Arena?
Welcome Fans invites you to the concert of your dreams from the Suite 345, a temporary suite with a breathtaking view on the stage.
A first in the history of concerts!

For its brand-new experience, Welcome Fans by AccorHotels has chosen to combine the intensity of a concert with the privacy of a suite, completely transforming one of the AccorHotels Arena boxes into a luxury suite.
On the evening of the show, comfortably set up in a 50m2 space with a modern and warm design, enjoy an incredible view of the stage, whilst being pampered by a team attending to your every need!
End of the concert = return to hardship? No way! Get over your emotions in a cozy bed... All you have to do is fall asleep with your eyes full of stars and ears still buzzing with the wildest hits of the concert.
Kendrick Lamar, DJ Snake or Imagine Dragons?
To try to win the key to Suite 345, you are invited to visit the welcome.fans web site between until February 25. Fill in the date of your choice and select up to 14 friends to share the concert with in Suite 345 and cross your fingers! You might be the lucky ones.