Loyalty
Nature & design in the heart of London!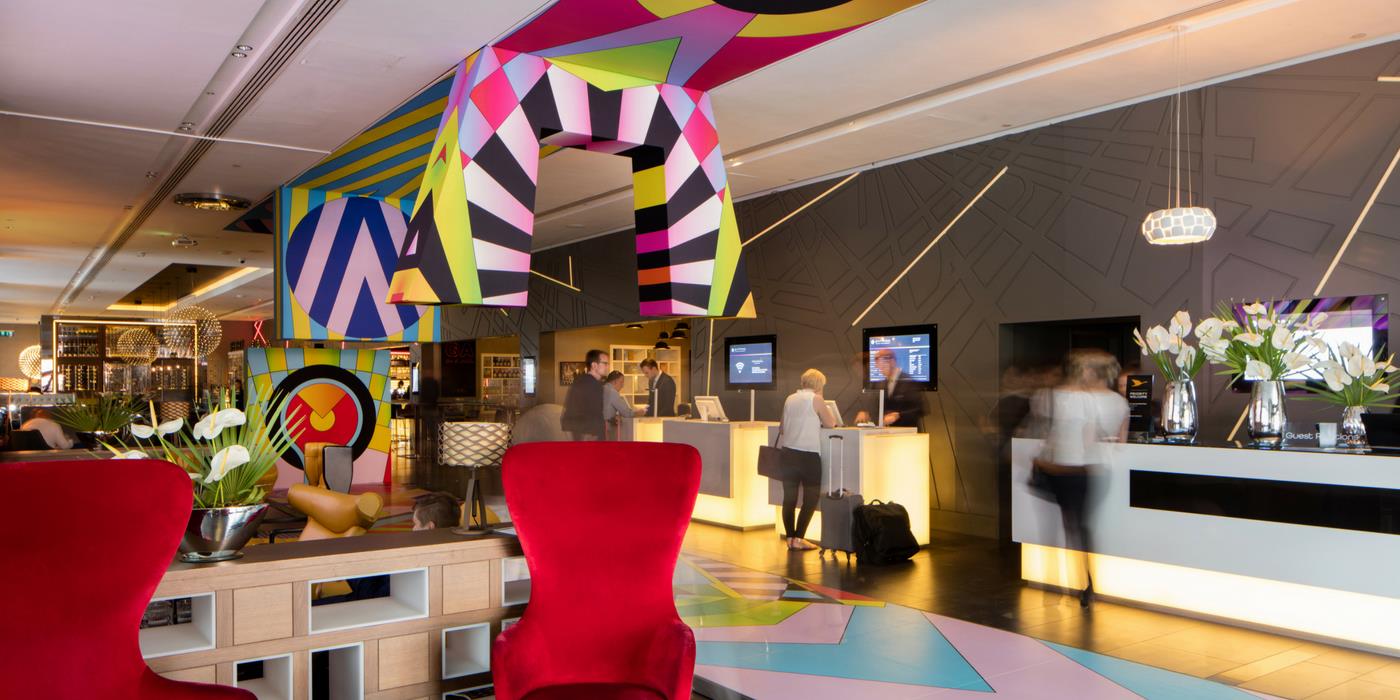 Pullman London St. Pancras, elevating color and graphics to a real art-de-vivre, with its kaleidoscope of bright colors by Adam Nathaniel Furman! Watch out, prepare to be dazzled. 
Pullman addresses are teeming with life, music and design. Art plays a fundamental role there… This is demonstrated by the initiatives "Artist Playground by Pullman" is an art corner you can find in Pullman hotels throughout the world, whereas the "Art at Play" initiative throws the spotlight on one specific project. The aim? Both allow us to discover talented artists and designers!
Flower Power
On the sidelines of the famous Chelsea Flower Show, held in May, the Pullman London St Pancras joined forces with the local artist Anna Garforth, who devised a floral installation that was amazing to say the least! 
 "Meadow" was a botanical display covering the entire ceiling in the London hotel's lobby. A real upside-down field, with its oat blades, thistles and wild flowers suspended above visitors' heads, meant travelers couldn't help but look up! 
Kaleidoscope 
Now it's the turn of the artist Adam Nathaniel Furman to bring his artistic touch to the establishment as part of a new Art at Play project! In association with Wallpaper* magazine, Pullman has commissioned the graphic artist Adam Nathaniel Furman to develop a unique collection of visually powerful images for them. Based on the circle and stripes that are part of the visual Identity of the Pullman logo, he has created a kaleidoscope of patterns, symbolizing the energy and interaction that characterize this highly colorful, decidedly international brand!
From this work there emerges a narrative around design that accompanies every stage of the guest experience. You'll enjoy finding these patterns just about everywhere this summer, in particular on magnetic cardholders, room cards, ceramic cups and mugs…