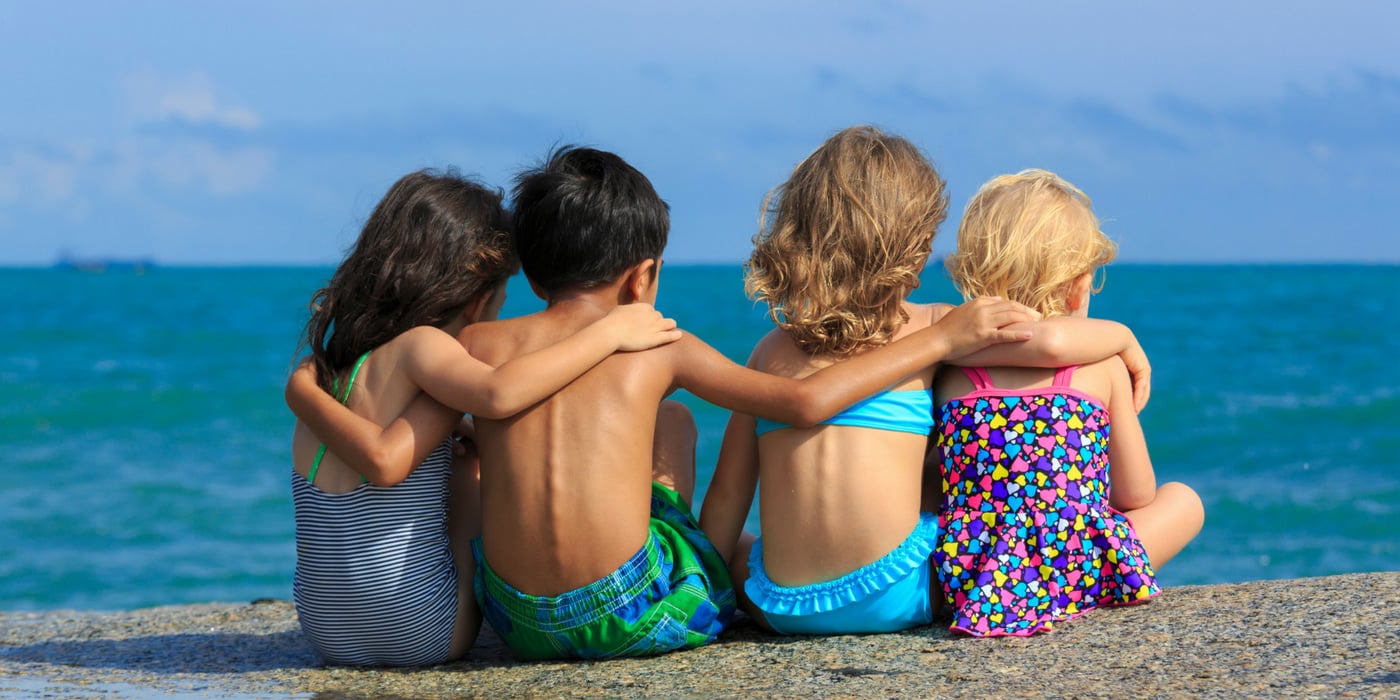 The Banyan Tree group has just launched Rangers' Club, a program for its guests' children! This new club, with Felly the Turtle, a sea turtle with an impressive story, as its mascot, replaces the current Kids' Club and will be rolled out at all the brand's addresses and Angsana establishments between now and January 2019. The program has been designed to turn a child's stay into a real adventure that's at one with nature… 
Sustainable development and ethical tourism are both major concerns for our Group and for Banyan Tree too! Its new kids' club, called Rangers' Club, offers an early-learning program aimed at raising children's awareness in a fun way.
An educational adventure
Rangers' Club has been designed to encourage cognitive development and cultivate a spirit of outdoor exploration and adventure for 4 to 11-year-olds. Through a series of activities drawing on all 5 senses, children can soak up their environment and get to know more about the natural world while showing respect for it.
Grab your (mini) passports!
On arriving at the hotel, our mini travelers will receive a Rangers' Club passport at check-in. They will then be encouraged to collect stamps to fill in their passports and to take part in lots of activities! Challenges will be set for them on each expedition to encourage them to be proactive and to stimulate their curiosity about the environment. Once they've collected 5 stamps, they can exchange them for a gift… This is a program that's sure to appeal to little explorers!
A familiar face
Felly the Turtle, the Rangers' Club mascot, is a green sea turtle that hatched out on 28th April 2004 at Banyan Tree Vabbinfaru in the Maldives. Felly was one of 30 surviving eggs from a batch of 150 eggs laid during a violent storm. This little survivor has since become the global mascot for Banyan Tree!
A bit of history

Thirty years ago, the founders of Banyan Tree bought a parcel of land in Phuket, bordered by turquoise lagoons. They then discovered that these lagoons owed their color to land pollution, caused by the former owner's tin mine. Rather than leave, they instead launched a major clean-up operation for the acid-laden soil, planting over 7,000 trees. The 1st Banyan Tree establishment thus came into being, as did the brand's deep-rooted commitment to the environment.
To help people find out all about Felly and the Ranger's Club, Angsana – a brand in the Banyan Tree Hotels & Resorts' Group - is launching Live For Family. This 100% family-focused package spoils not just children but their parents too!