Talent & Culture
Meet Rashmi & Stéphane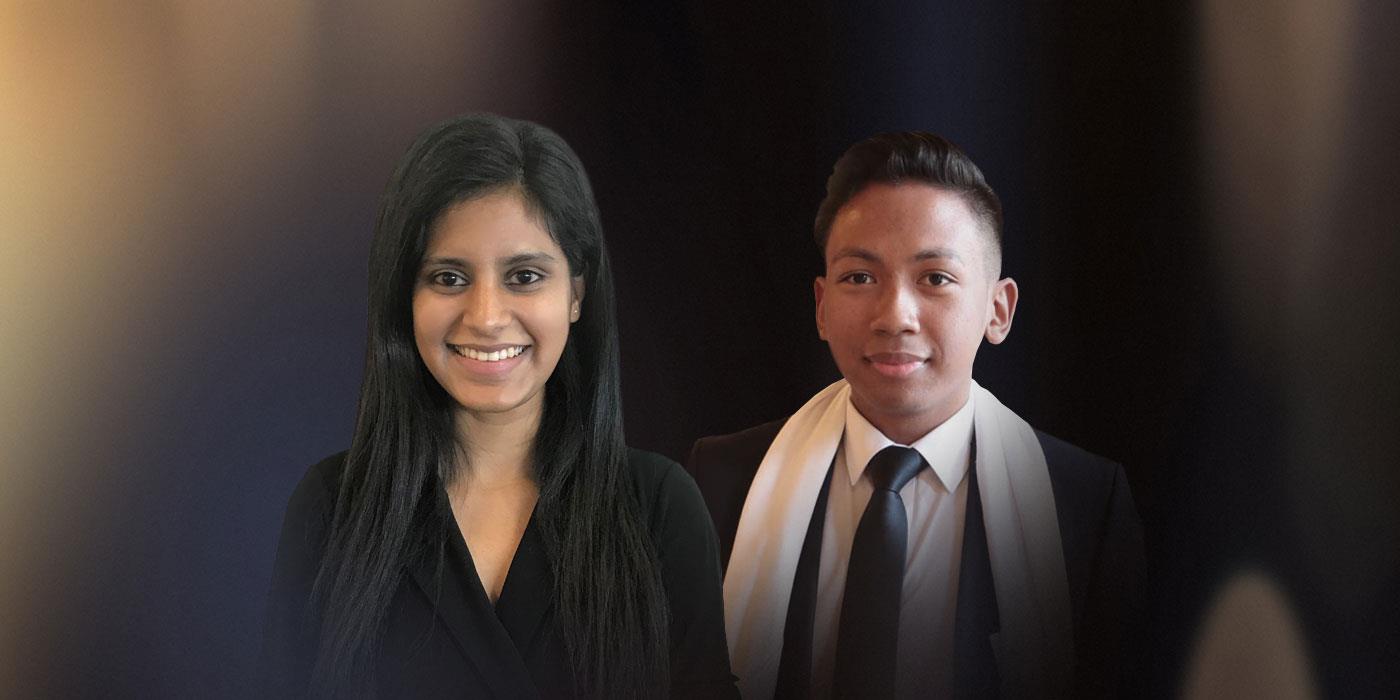 Rashmi Guntreddy, School Relations Partnership Assistant and Stéphane Andrianasolo, Quality & Guest Relations Assistant at Novotel Paris les Halles are both trainees at AccorHotels. Today, they share with you their experience within the Group. 
Why did you choose the hospitality industry?
Rashmi GUNTREDDY: I chose to work in the hospitality industry because I am a complete people person. Also, because of my roots. Coming from India, I grew up with the Sanskrit saying- ATATHI DEVO BHAVA, meaning guests are god. 
Stéphane ANDRIANASOLO: I was born and raised in Madagascar, an island located in the Indian Ocean. I was convinced that tourism was an undeniable asset for the region, which is why I decided to follow this path. It is going to be a long haul process, but I wish this region would see its tourism industry growing a little bit more. That is my main purpose.

Why did you choose to work at Accorhotels?
S.A: I reckon hospitality is the heart of tourism, you cannot conceive tourism without hospitality. AccorHotels in one of the biggest groups in the world, combining service quality and Innovation, always aiming to go further.
Internships for AccorHotels have enabled me to make a 5-year trip around the world. I have shown people how hard work can lead you to where you want to go. Who thought a little boy from an island would go so far? I hope I can be an example for others.
R.G: I chose AccorHotels because France is a melting pot of various cultures, languages and religions and for me it was a dream come true to be working for the biggest group creating augmented hospitality. It is exciting to know that you are working for a group that is spreading smiles and connecting hearts all around the world while empowering people with trustworthy services wherever they go.

Rashmi, you work as school relations and partnerships assistant, what does that entail?
RG: Our team School Relations and Partnerships manage and keep in close contact with all the partnered schools worldwide.
My daily missions involve helping the managers to identify driven and enthusiastic young talents, assisting them and integrating them in to the AccorHotels group. On a daily basis, I also interact with students and organize events, school visits and Meet-Ups.  
By the way, we have our next Meet-Ups with Sébastin Bazin Chairman & CEO of AccorHotels on Wednesday 19th of September 2018 at our headquarters in Issy les Moulineaux, Sequana, at 6:30pm. #savethedate and come check it out!

Stéphane, you are in Guest Relations, and Rashmi you work in School Relations and Partnerships at the head office. What are your everyday challenges?
SA: Every new day brings new challenges. You have to be patient yet creative, especially when facing clients. I listen to their needs and complaints, and I find solutions contacting all the other services. I cannot stay in a bubble – I have to know what everyone in the hotel does, and puzzle together a response that makes the guest happy.
RG: Networking across cultures can sometimes be challenging as there are cultural differences that you do not immediately identify, but you learn on your way through.
                                            
How have you grown and what have you learned so far?
RG: As a new member of the AccorHotels Family, my journey so far has been short yet enriching as there is something new to learn every day. However, my greatest learning experience came from an immersion opportunity held at Pullman Bercy for 3 days where we got a chance to work and experience the different job roles in the hospitality industry.
SA: I would say that the only limit to your achievements is your willingness to work hard for them.

Where would your dream job be located? What would you like to do in 10 years?
SA: I would like to come back to my region – the Indian Ocean, and contribute to the development of AccorHotels in the area. In ten years, if I'm ambitious, I would love to be a regional director in the Indian Ocean.
RG: To be in a positon where I can make real difference through my work for the group and the society.
As a millennial, what does ideal company look like?
RG: As a millennial, an ideal company in my perspective needs to be sustainable, innovative and technologically driven with a human face.
SA: A company which goes forward without erasing people's talent.