Partnership
To the sound of Jazz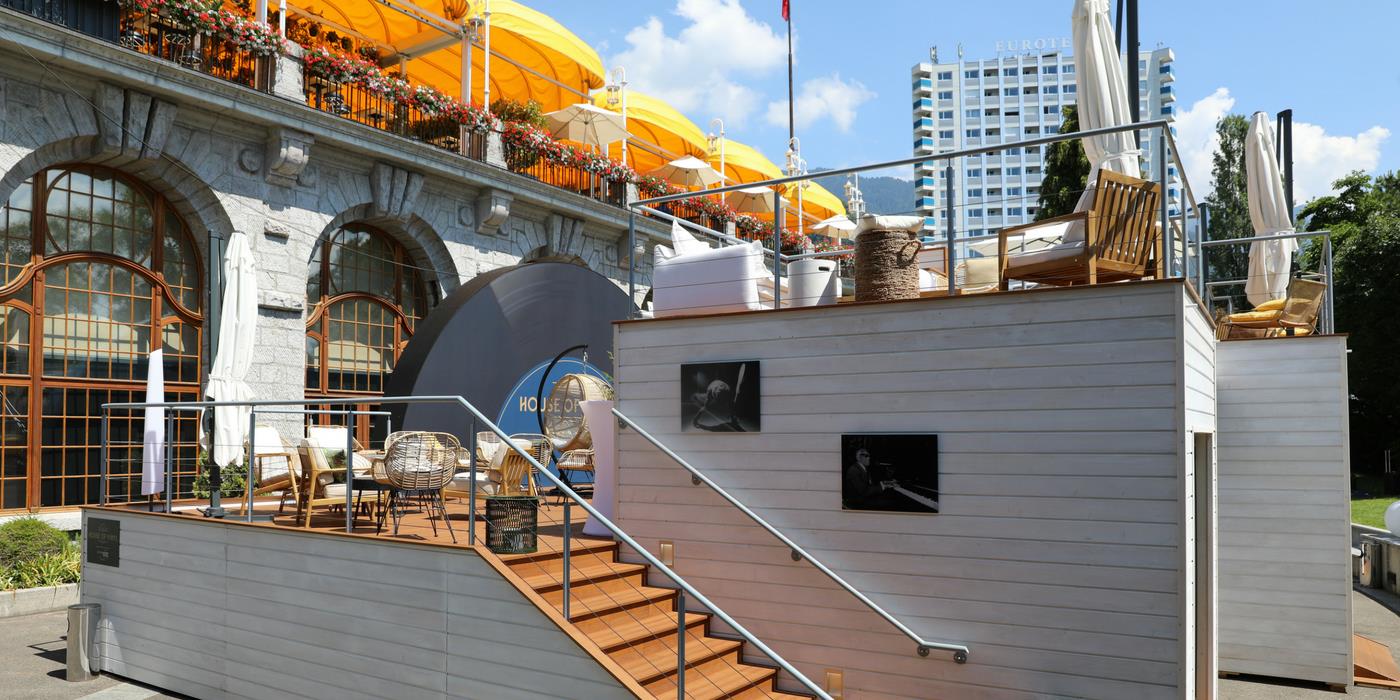 AccorHotels continues to delight artists, spectators and music lovers through its new partnership with the Montreux Jazz Festival! From 29 June to 14 July, the Group has been keeping festival-goers entertained with 3 musical happenings… Are you ready to swing? 
Is it really necessary to present the Montreux Jazz Festival? Each summer in Switzerland since 1967, the event welcomes more than 250,000 visitors whilst retaining its intimate nature. How? By enabling the audience and the best-known artists to be close to each other! At Montreux you can dance to the sound of jazz and blues as well as discovering other musical styles. 
What do AccorHotels and this festival have in common? They both give spectators the chance to travel as shown by the 3 experiences organized by the Group this year! 


The "Train Bleu" piano-bar carriage 


An opportunity for the Group to present its
Orient Express
brand! The famous Train Bleu carriage dating from the Twenties embodies the luxury and splendour of the Golden Age of travel and matches perfectly for the Festival's Jazz and blues atmosphere. The Montreux Music & Convention Center was the setting for this event, accessible to the public throughout the festival. Attend showcases comfortably seated in your bridge chairs? Take advantage of his mythical piano to sing a song? We say yes!
House Of Vinyl
The Fairmont Le Montreux Palace was the idyllic setting for the House of Vinyl by Le Club AccorHotels during the event. Travelers and artists had the opportunity to discover 3, 500 collectible vinyl records. The radio presenter Fred Bernard was there every afternoon to greet guests and take them on a musical journey with this collection.
Montreux Jazz Talent Awards


The 52nd edition's Jazz contest offered winners more than just a trophy …. 
The luxury Fairmont brand encouraged new talents with the Fairmont European Tour Award. The prize was a tour of the brand's 4 luxury hotels in Europe (Barcelona, London, Hamburg and Montreux). The Fairmont Montreux Le Palace will be the final stage.
To immortalize it, a web series will be made in the Fairmont hotels hosting the artists. The young musicians will be given cameras to plunge us into their daily lives and miss nothing of the tour! 
#MontreuxMoi 


Welcome Fans was also present at the event! In the role of the insider, the jOsSpace influenceur plunged Internet users into the heart of this legendary festival by meeting fans, interviewing artists and going behind the scenes of the festival. Take a look here: