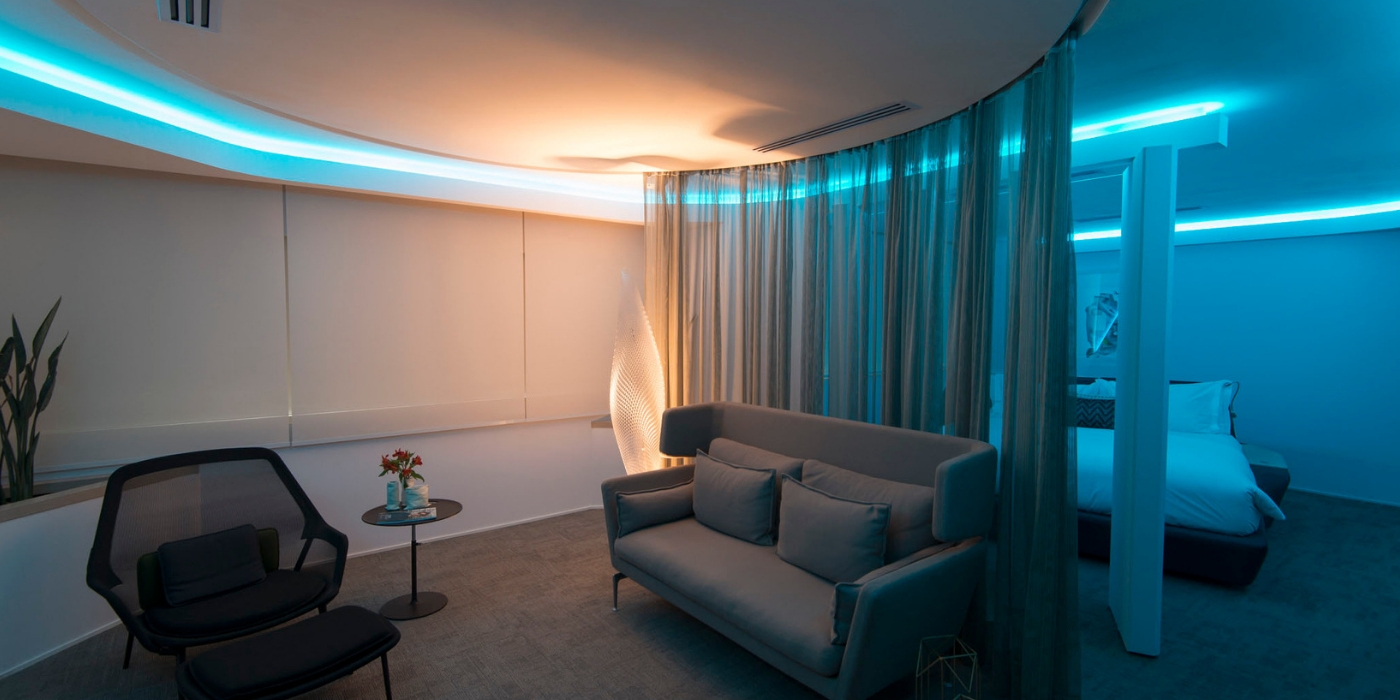 And if your room could be modulated according to your needs and desires? This is the concept of the #360ROOM, the avant-garde room developed by our Design and Technology teams. Its bed turns, its lights adapt, its walls are mobile... An innovative space designed so that everything is within reach of its guests.
The power is in their hands
Choosing the position of the walls? Adjusting the bed to sunlight or back to the window? Washing your clothes, then dry and iron? A multitude of possibilities that can be tested by the guests of Pullman São Paulo Vila Olímpia (Brazil).
With a contemporary design incorporating references to nature, the room designed with #360ROOM also perfectly integrates technology for optimal comfort. The furniture can therefore be positioned remotely according to the customer's wishes. The lighting has several shades... Relaxing or party, you can adapt them to your moods! All electronic devices can be controlled from an iPad.
The bathroom and its amenities, designed by Philippe Starck, create a real personal spa. Moment of relaxation guaranteed!
A technological, digital and cultural transformation
This concept is part of the ImpAct global transformation strategy led by Maud Bailly, Chief Digital Officer of AccorHotels! One of its objectives is to improve the user experience in all its dimensions, starting with the personalization of the service at each stage of the customer journey. And that includes your experiences in your hotel rooms.