Talent & Culture
Ambassador, and proud to be!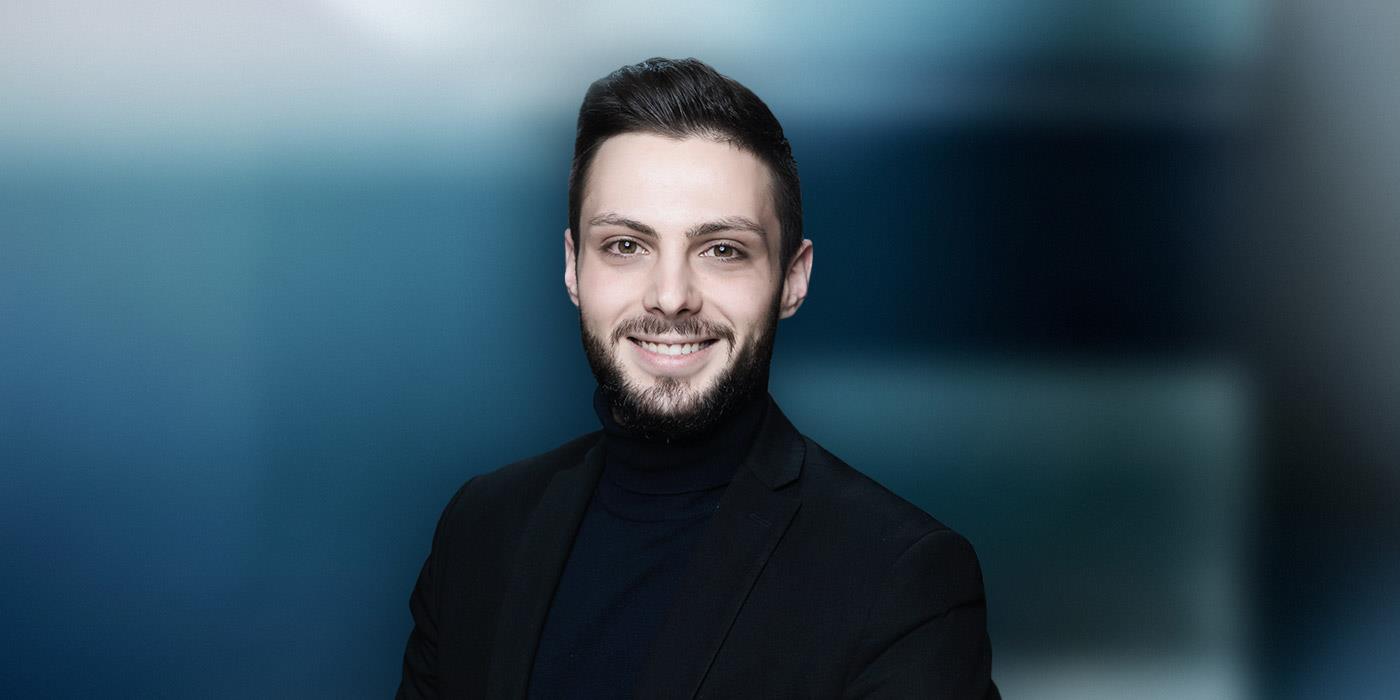 For 5 years now, Guillaume Hapian has been travelling around France and many of our Group's hotels. Today AccorHotels Students Ambassador, he is also Talent and Culture Assistant (Human Resources) at Novotel Paris La Défense.
Why did you choose to work in the hospitality industry? More specifically the AccorHotels Group?
I was born into a family of French hoteliers, so you can say hospitality is in my blood! Since my childhood, I have worked in all kinds of hotels and palaces, trying out all the different jobs possible in the front and the back of the house. I've worked in kitchens, like of done accounting and reception – it's part of my DNA. I feel at home in hotels, and yet that does not stop me from being amazed time-to-time by the kindness of guests and the deliciousness of food.
I've had a long history at AccorHotels, working for Mercure, 2 Pullmans, Sofitel and today my second Novotel, for the past 5 years, all over France. I feel like I am part of a family: which shares my values of respect, passion, and spirit of conquest – like AccorHotels, I am always up for new challenges.
I have pride in working for the group, and a real interest in the growing number of brands and the large number of innovative projects going on. These are tangible differentiating factors not only for guests, but also for future employees, which I hope will soon include me.
What does your role as an AccorHotels Student Ambassador entail, and how does it work?
To be an ambassador, you have to love the group and adhere to values. It's daily work with our network to represent the group that involves communicating, developing and recruiting.
Notable events we organize are TakeOff and Ambassador Beats, but we also plan conferences and frequent student get-togethers.
We are essentially Public Relations and Community managers on top of our daily activity, with the purpose to engage and grow the AccorHotels student community on-and-offline. The recruitment process is selective:  motivation and creativity are key.
As a Talent & Culture Assistant, what are your everyday challenges?
I ensure that collaborators at my hotel are happy and work in the best conditions – my day starts simply by going around the hotel and greeting all of them to find out how they feel and what they need. Depending on their responses, every day is different.
Since AccorHotels is currently going through a full managerial transformation, the daily challenges are even more exciting. I have to ask myself "How can I integrate employees in this transformation and nurture their creativity and motivation?" To achieve this, I do everything from the heart, with open ears and open arms.
How have you grown and what you learned on your last apprenticeship?

Last year, under the benevolent eye of my directors Sandrine Leblan and Romain Folliot, I had the major opportunity to manage on my own the HR department of the hotel. At the ripe age of 22, I think I impressed even myself! At first, it was difficult to be heard, but soon enough I earned the trust of the employees, who were kind and helped me.
I gained additional experience through collaborating with HR managers from other hotels in the Paris area – and I am grateful to them for sharing their knowledge and their skills.
In the end, this experience gave me self-confidence, and I proved to myself that I am a capable asset on the job market. What touches me most is the people factor of this experience, and I am grateful to have received this opportunity to grow so rapidly. It has convinced me of one thing: when you do it with the heart, anything is possible. I am ready for this new year at the Novotel La Defense – and open to challenges and opportunities in October 2019!
Where would your dream job be located? What would you like to do in 10 years?

Paris, New York, Toronto, and Montréal: the possibilities are infinite. I can see myself in any location, though I would like to stay in the AccorHotels family. Ideally, I will continue working in Talent & Culture, and then I will manage a hotel – everything depends on the opportunities.
As a millennial, what does ideal company look like?
Very good question!
Any company can be the best, because it comes from the people. There has to be a good mood, motivation and commitment – factors that the T&C manager needs to work on constantly.
As a millennial, I know that we are more demanding – we need attention and recognition on a daily basis. However, since we are taking over the job market, it is up to the older generation of managers to adapt to us. Thus, the ideal company would be one where empathetic managers give recognition and listen to employees every day.