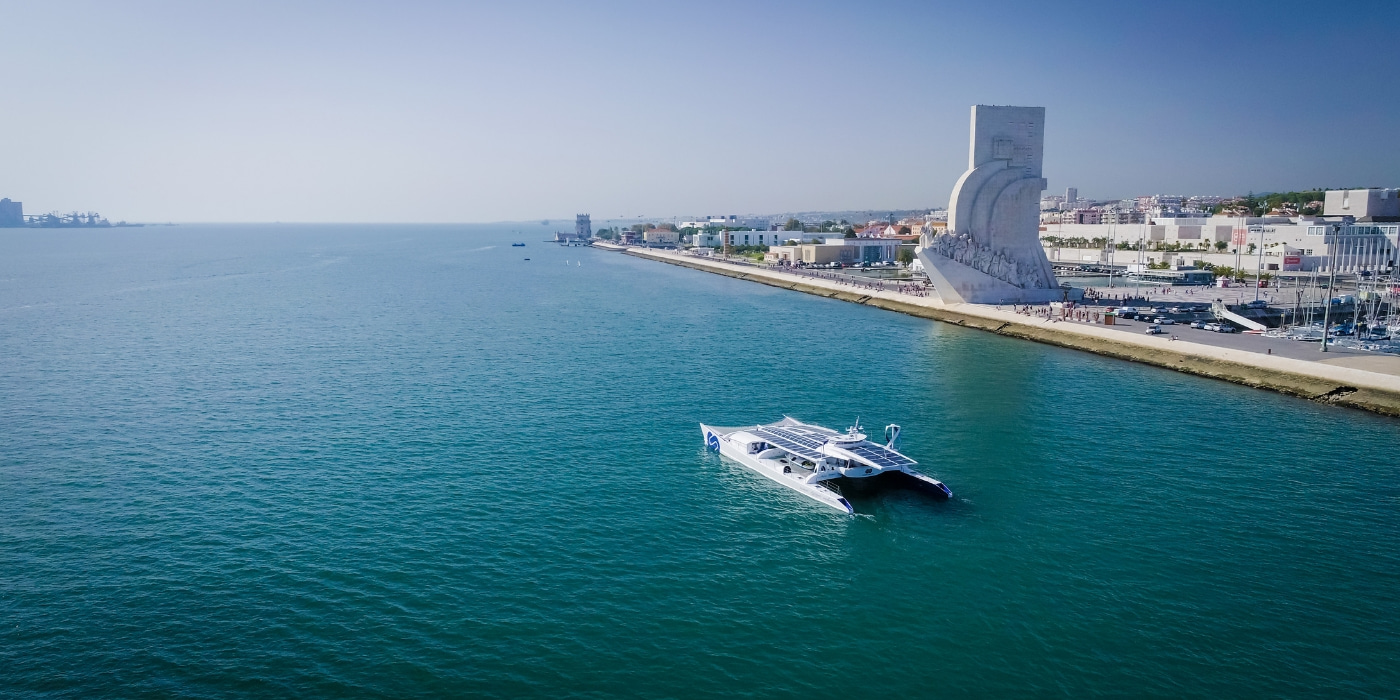 After 16 months voyaging, 14 countries visited, 33 ports visited, and 10,000 nautical miles (18 850 km) clocked, Energy Observer, the 1rst hydrogen ship has returned to its home port, Saint-Malo.
After recent ports of call from Valencia to Tangiers, the,
Energy Observer
ended its Mediterranean tour with 2 major stops, Lisbon and St. Malo. Let's review the highlights of these 2 trips.
Stopover in the white city
The crew, led by Victorien Erussard, founder and captain of the Energy Observer, and Jérôme Delafosse, trip leader, arrived in mid-September in Lisbon to participate in the Oceans Meeting, and international oceanic conference organized in the city. But it was actually at its exhibit village begun on September 21st that the Energy Observer's visit began.
This trip was an especially major event for the Energy Observer team as last June, the Portuguese capital was appointed by the European Commission as the "European Green Capital 2020" to honor the ambitious sustainable development policies established by the city. 

During this stop, our teams and customers had an opportunity to experience this extraordinary vessel. 2 VIP members of the Club AccorHotels were able to board the ship for a unique jaunt in the Lisbon sun.  

Back to the roots

After months at sea, the hydrogen vessel's crew made an emotional return to the Brittany coast. At the start of the Route du Rhum, the Energy Observer and its in-depth expo including virtual reality and 360° immersion were set up facing the Gare Maritime de la Bourse. This trip to Saint Mao was also the opportunity for Victorien Erussard and Thibaut Vauchel-Camus, skipper of the trimaran "Solidaires en Peloton", longtime partners at sea, to reunite and discuss their respective projects.

The Club AccorHotels also offered its members to win a visit onboard as well as the opportunity to dine with the crew of the Energy Observer via the auction sale of their points. 

The deal is done!

It's here that 2018 program of the Energy Observer and its Mediterranean tour. Rendez-vous for new adventures and the launch of the next phase, the Northern European tour in 2019.