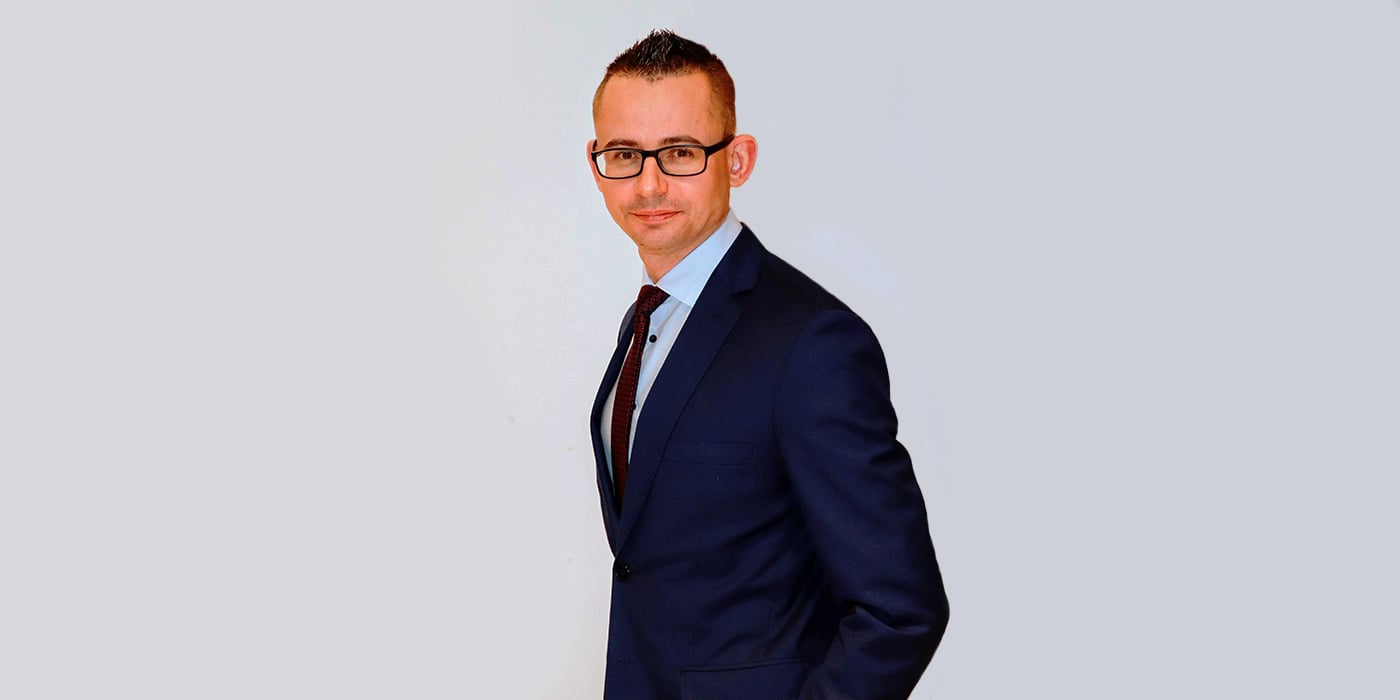 Meet Tomek Krzysztanowski, General Manager of the Novotel Krakow Centrum (Poland) and discover his amazing career path with Accor for 10 years now.
What is your role at Accor and how long have you been in the company?

For the last three years, I've been managing Novotel Krakow Centrum (200 rooms). This is the third time I have held the position of General Manager. Additionally, I am having great privilege of being in Accor's under-35s executive Committee since 2017. I've been part of the Group for 10 years!
If you had to explain your work to a 4 year old, how would you do it?

Imagine a playground where there are an infinite number of things to do, to have fun, make your neighbours smile and share your emotions and energy. Every day you discover new things that make you love this place more and more - the hotel. You can count on your colleagues because you are part of a family, like a great football team aiming for the title of world champion.
What advice would you give to recent new hires?

Regardless of your academic and professional background, the hospitality sector is evolving so dynamically that if you try it, you will necessarily fall in love with it and ask for more! This of course requires a lot of work, but when you succeed in overcoming the difficulties, you will feel great satisfaction and your career will be positively impacted.
What advice would you give to anyone willing to pursue a career like yours?
First, be yourself! Second, don't be afraid to fail. Learn quickly, adapt to change and remain humble regardless of your opinion. Also, expect a lot from yourself. Don't be afraid to take on new challenges. Finally, plan for the next 10 years and define your objectives and an action plan.
What do you think about the Augmented Hospitality strategy of the Accor group?

The hospitality used to be very traditional and focused only on the stay. Once Accor has started acquiring new businesses like AvailPro, OneFineStay, Gekko, etc. We really saw a significant change. A real shift towards the hospitality of tomorrow, more experiential and we were able to offer solutions throughout the customer's journey. In addition, the increased hospitality allows us to multiply the points of contact and finally, has a great impact on loyalty. It takes time, but I am sure that this strategy will pay off.
Where do you see yourself 10 years?
I learn every day. I intend to continue to develop myself personally in order to be able to adapt quickly to a constantly changing professional environment. I am convinced that the future holds a nomadic professional culture, driven by agile project management. Real leaders will be essential to adapt to this new lifestyle.
What are your sources of inspiration?
I am always seeking for inspiration from people who have made their own hard way to become successful. Look at Steve Jobs, Michael Jordan….Those men made a genuine change in the history. Despite of several failures, they never gave up.