Food and Beverage
A plate rich in history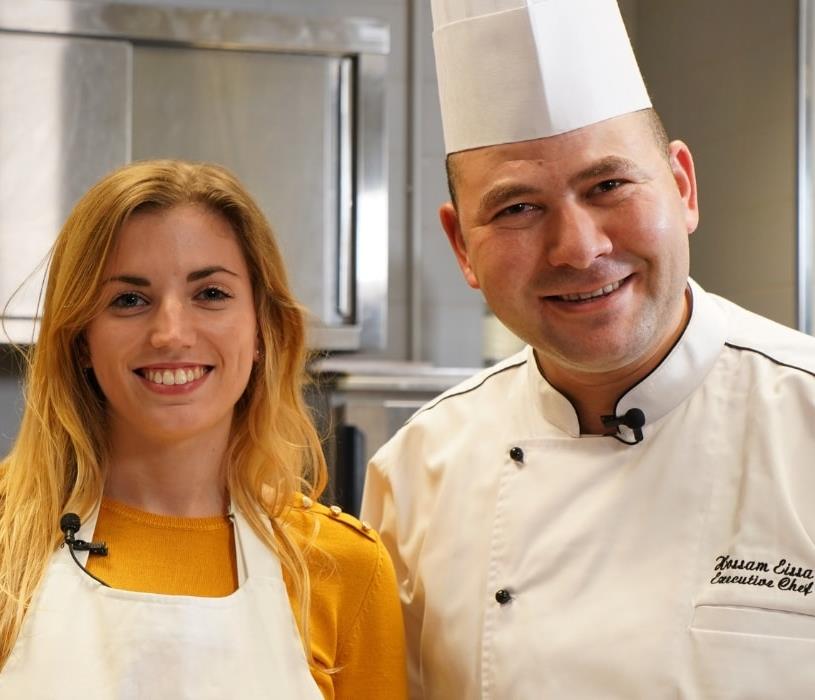 Do you know Oman, Middle East?  Chef Hossam Eissa, from the Mercure Sohar, introduced us to one of the region's culinary specialities during his visit to our international headquarters. And because cooking is about sharing, here is his recipe…
After travelling in North America with the Gravlax prepared by Chef Maxime Delmont of the Fairmont Queen Elisabeth, let's go to the Middle East!
Typical of the city of Sohar, the Sindbad Wrab chicken is a dish combining meat, tomatoes, onions, potatoes, dried fruits, and spices of all kinds... Chef Hossam Eissa has reinterpreted it, as a tribute to the sailor Sindbad. His accomplice: Adeline Boucher, HR Project Coordinator at the Group's international headquarters. In the kitchens of our restaurant Le Bird, the duo presents you the recipe in 3min chrono. Let's do it!
So, inspired? Get your aprons on!