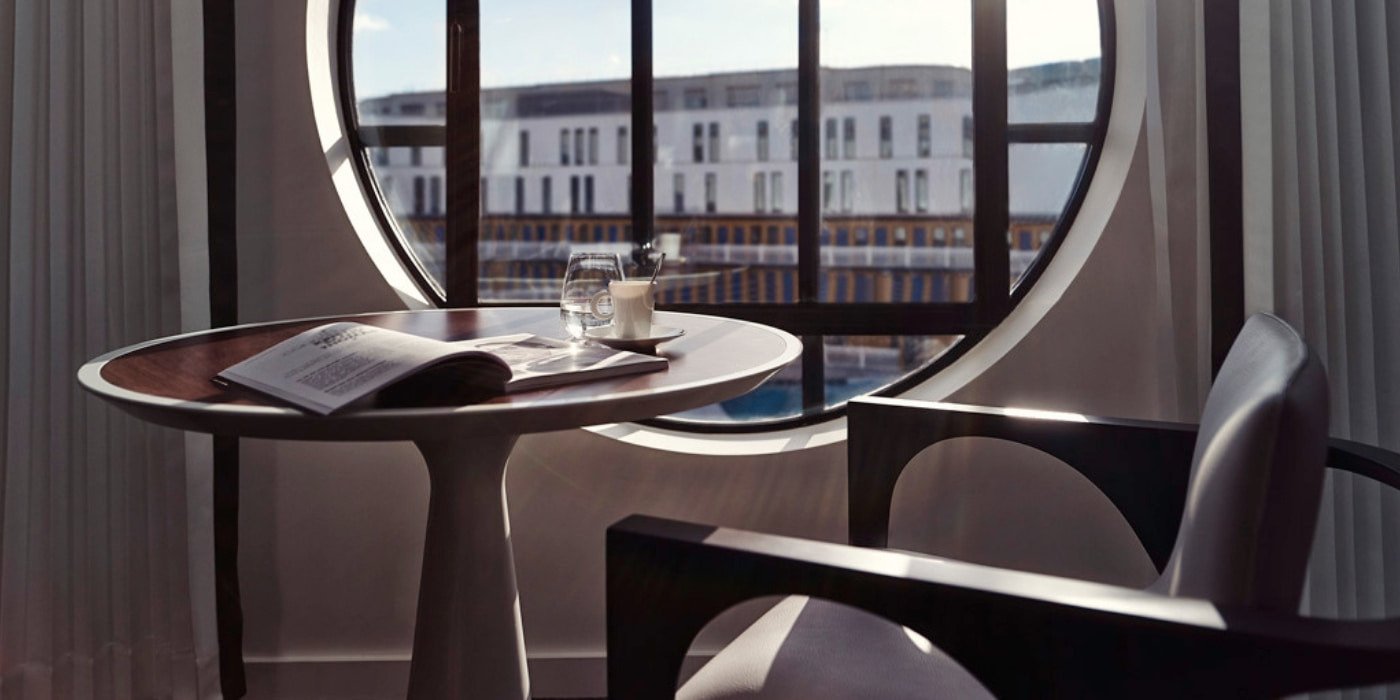 Are you a leader or a follower? Are you craving an escape to the country? Are you travelling for romance? MGallery offers storied hotels for each and every taste! Read on to see which type of MGallery Hotel Collection adventure might suit your fancy. 
Every journey begins with a unique purpose and every traveler has their own unique travel style. Inspiring, engaging, and richly imbued with character… the boutique hotels and resorts of the MGallery Hotel Collection invite our guests to enjoy and fully discover the best each location has to offer.
"The VIP Insider"
You love to know the secrets of a city? You like to travel alone and are the happiest to meet locals at the hottest spots in town? You're a leader, not a follower! Your future favorite place? Amsterdam at INK Hotel Amsterdam (Netherlands)! The recently transformed pop-up speakeasy situated in the industrial chic decor of a former printing press room will bring you back to the 1920s American prohibition era. 
"The Modern Aristocrat"
Much like the Duchess of Sussex, you crave an escape to the country, but only on the promise of modern and understated glamour. Discover an architectural gem on the banks of the Goulburn Valley in Australia! Your next destination? The new Hôtel Mitchelton Nagambie (Australia), where natural textures, atmospheric art, and sleek fireplaces will make you feel like you're in a dream… Still reading? Pack your bags!


"The Poolside Lounger"
What do you think about living your all day in a bikini sipping a cocktail? Direction Hotel Molitor Paris… wellness and relaxation guaranteed! This Parisian icon of the 20th century is quite literally designed around its swimming pools. Indulgent treatments at the luxurious hammam, spa and nail bar add to the pleasure.


"The Classic Romantic"
You want to surprise your soulmate? Fresh mountain air, a pristine lake and panoramic views fill your heart with gladness? Book your holidays and head to the Royal St Georges Interlaken (Switzerland) hotel for a couples getaway and a relaxing escape…. For the most intrepid, you will fly over the Bernese Highlands by private helicopter. A memorable experience!
"The Curious Explorer"
Did you know that Geneva is a treasure trove of discovery and a richly historic city? Lovely café culture, hundreds of museums and galleries… this definitely is the perfect place for culture. The  Rotary Geneva Hotel (Switzerland) is an idyllic address for our most curious guests. A getaway synonymous with cultural....
"The Literary Intellectual"
Literature, philosophy and love are the recipe of happiness! Your next destination? Le Grand Hôtel Cabourg (France)! An incredible place where Marcel Proust was used to sojourned…. Share your vacation with a good book or enjoy lively, wine-fueled debates over art.


"We travel for romance, we travel for architecture, and we travel to be lost,"
said Ray Bradbury, one of the most iconic American writers.
What about you? Which MGallery hotel suits you the best?