Aparthotels Adagio has launched its very own apartment decoration project. Its trusted ally for this new adventure? Maisons du Monde, its partner and famous interior design brand. The services of a hotel, the comfort of an apartment, a neat and modern decoration... We love it!
Launched last April on the Adagio and Adagio access ranges, this new collaboration with Maisons du Monde's professional service experienced a second roll-out to add to the list of 18 European properties already equipped.
Design to stand out 

At Accor, design tells the story of our addresses, embodies the identity of our brands, brings their promises to life and immerses our guests into a world of their own. At Aparthotels Adagio, the focus is on warm and friendly design. And what better way to promote the image of your addresses than a partnership with an expert in the field? This is how Maisons du Monde comes into the picture, in order to bring to the brand's apartments this touch of freshness that will win the hearts of their guests. A guaranteed success for the European leader in aparthotels and the leading brand in decoration and design! While Aparhotels Adagio is aiming for 220 addresses by 2023, this partnership will certainly contribute to the attractiveness of its new properties.
The "Look and Feel" decoration project offers its guests the brand's atmosphere of well-being, comfort and accessibility, as well as a trendy and stylish touch by Maisons du Monde. Thanks to new and better designed spaces and a decoration combining modernity and authenticity, it brings its French touch and look to the Aparthotels Adagio interiors.


In practice?
Cushions with geometric shapes, fringed blankets for beds and sofas... The redesigned Adagio aparthotels feature highly graphic elements, immersing guests in a contemporary and authentic atmosphere! As for materials, metal and wood are in the spotlight for a unique and more striking interior. For an extra touch of softness, small plants are on display to make our guests feel "at home"- a feeling dear to the brand.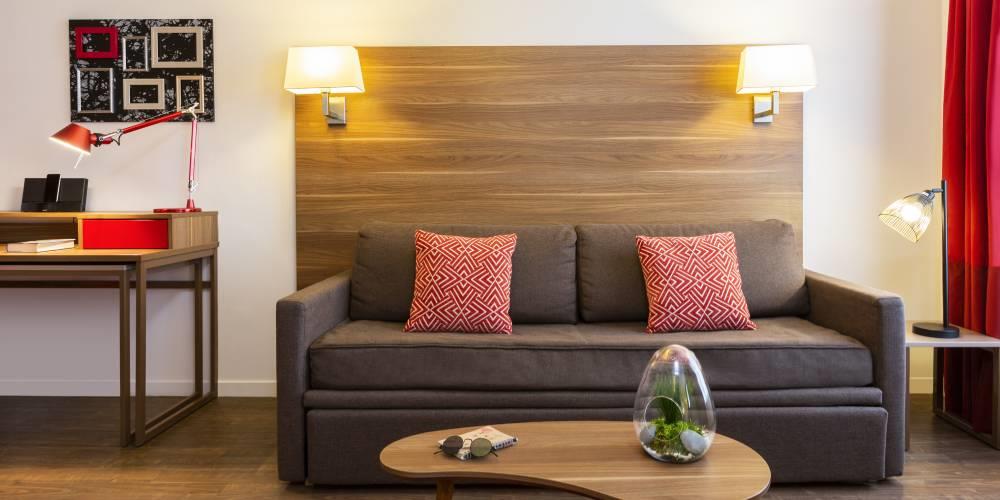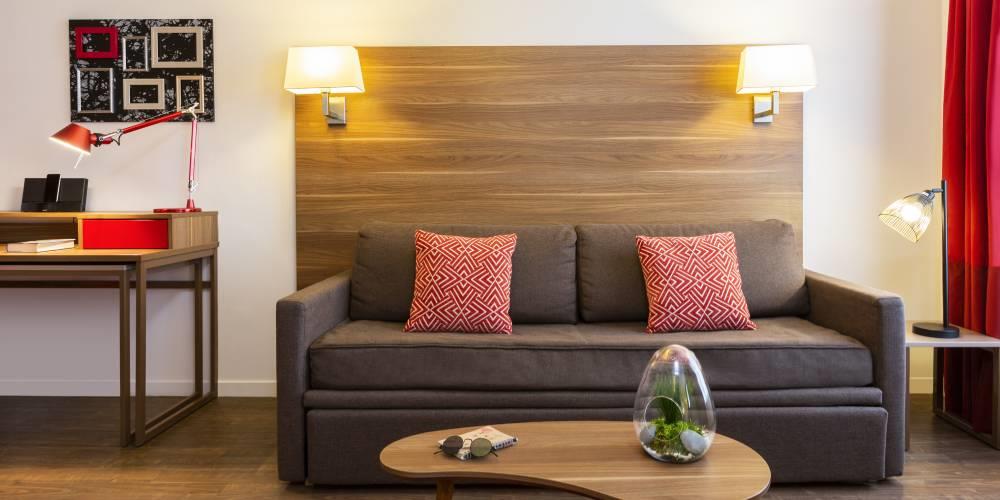 As for Aparthotels Adagio access, the apartments with the Maisons du monde touch offer a refined design in soft colours, shades of beige, light brown and green. Watercolours depicting plants immerse the rooms in a pure and natural atmosphere.
By partnering with Maisons du Monde's professional service, Aparthotels Adagio stands out with a chic and trendy style. Bedside table, lighting, wall decoration... Enough to make you want to extend your stay!