Thanks to the opening of the Pullman Suzhou Zhonghui, the brand now operates 37 hotels in China! Take a guided tour of this wonderful new property.
Suzhou, situated in the Jiangsu province of China, has a rich cultural history and is renowned for its magnificent stone bridges, pagodas and gardens carefully considered and designed. Founded in 514 B.C, Suzhou flaunts 2,500 years of history and a myriad of ancient temples, palaces, gardens, canals, and fortifications… Definitely a must-see destination!
A multi-dimensional resort…

The Pullman Suzhou Zhonghui is located near Xiangcheng District's government office and Likou International Furniture, just a 20 minutes walking distance from the Suzhou Industrial Park & Suzhou International Expo Center. It is already a landmark within this new economic and high-tech district resting on the banks of the famous Yangcheng Lake! 
This property combines style and comfort in its 413 rooms and suites outfitted with Pullman's high-quality bedding featuring a 100 percent goose down duvet and extensive pillow menu. Each room has its own smart television system and high-speed Wi-Fi. The suites have some additional services such as: fitness Bags or Workout Guides with Yoga mat.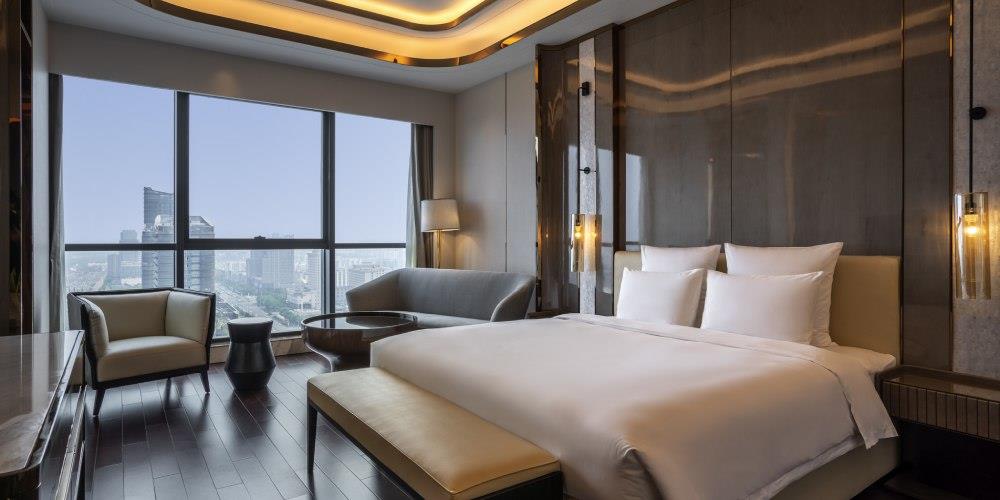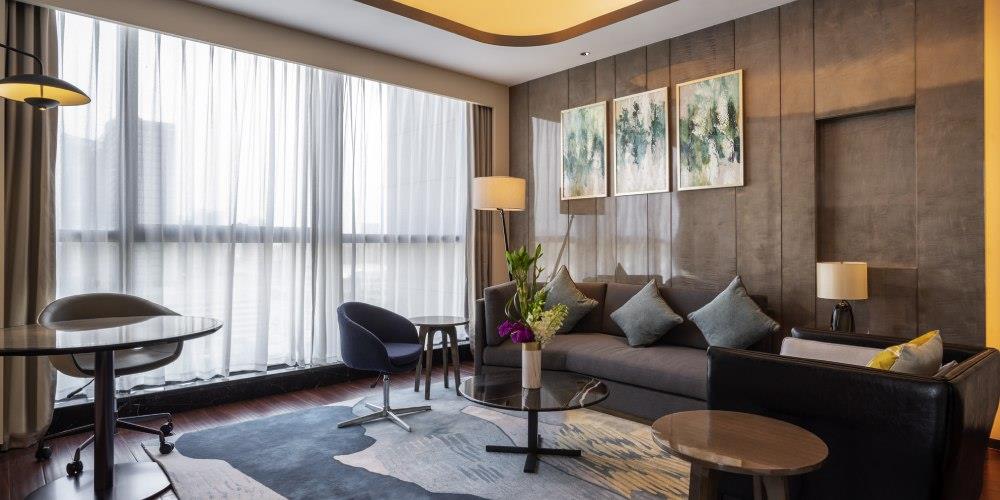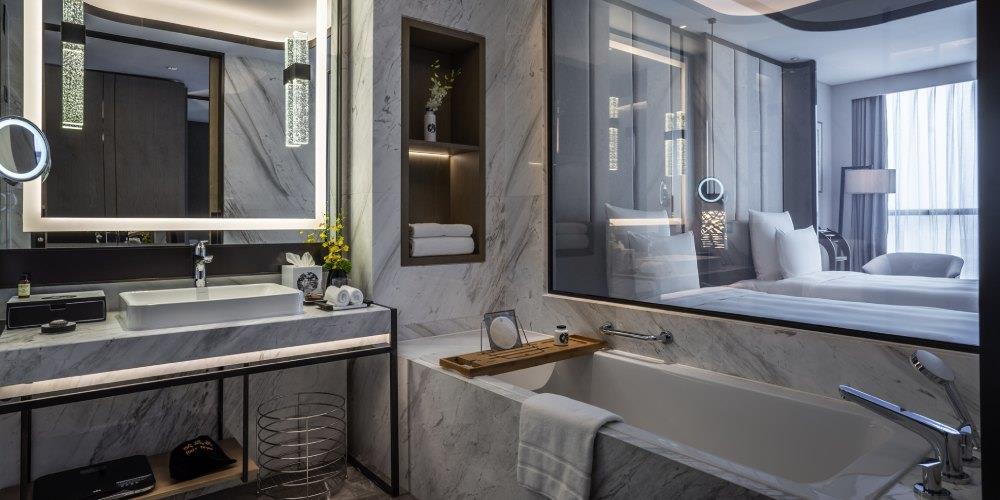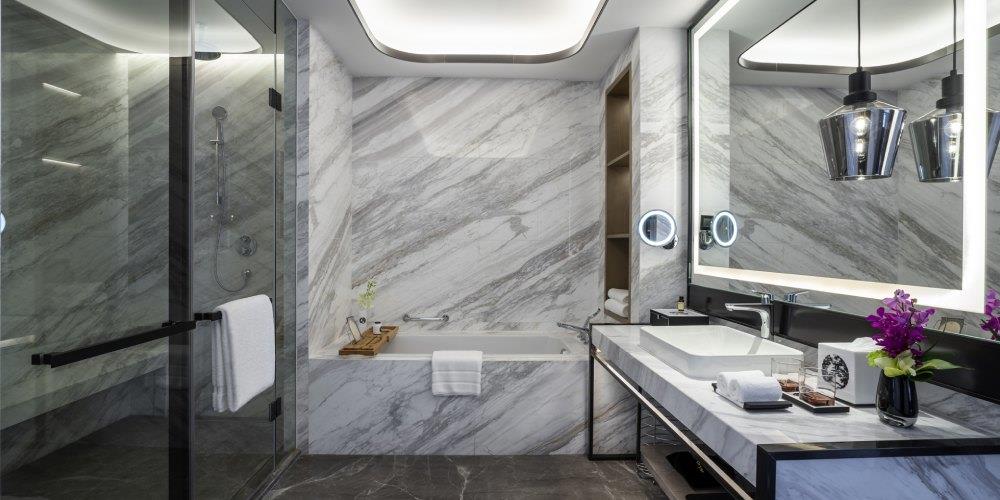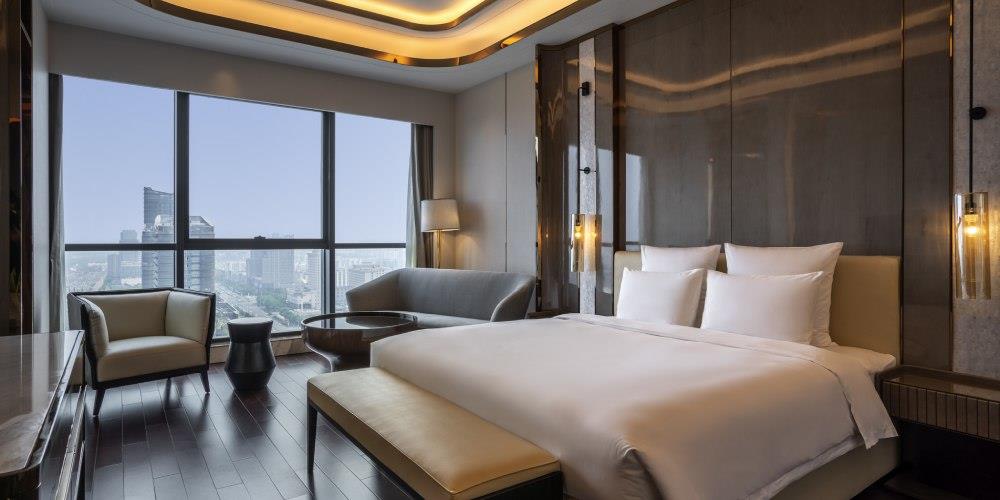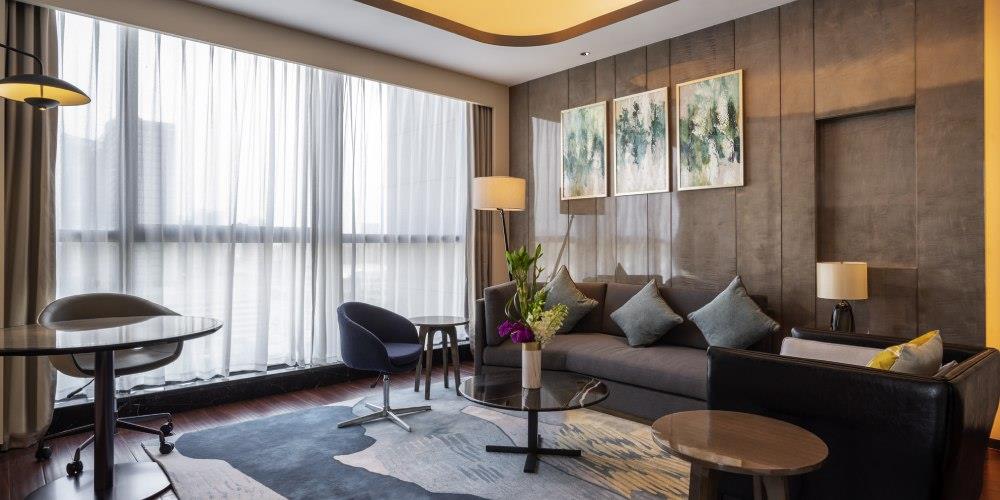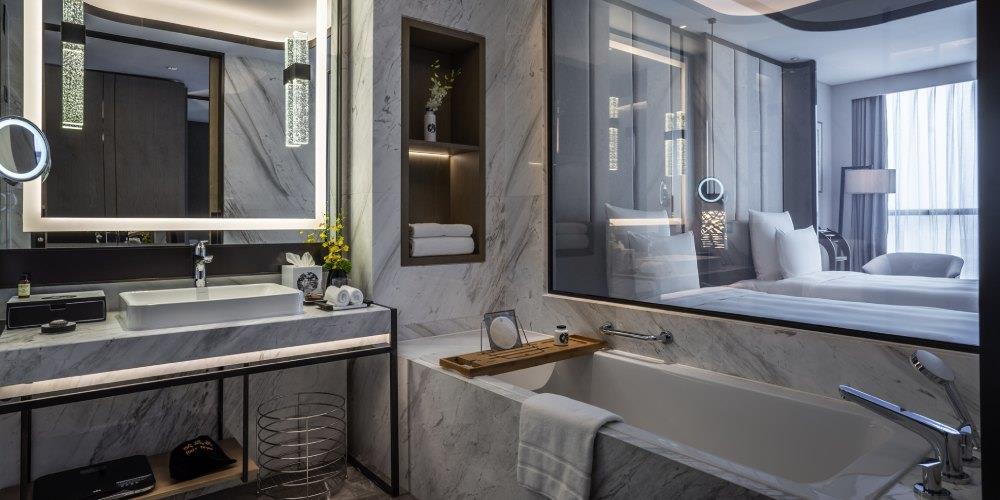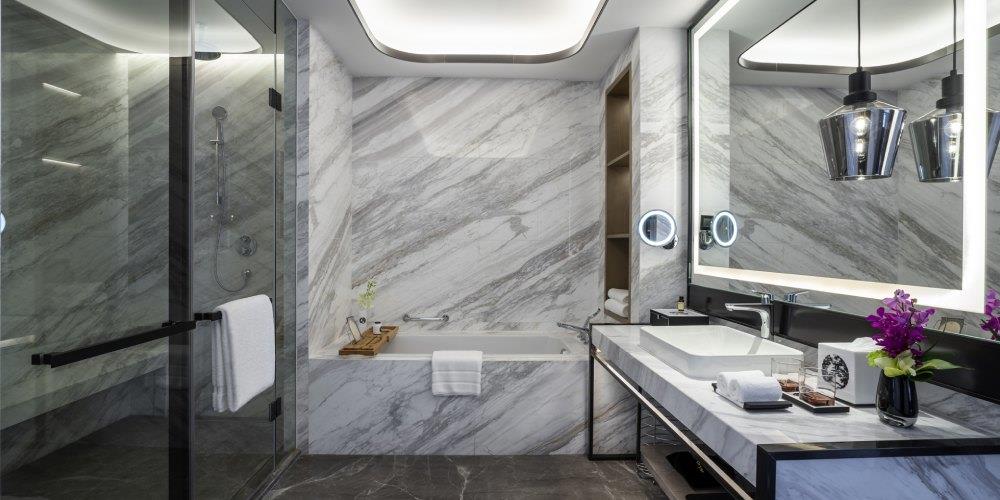 The guests will able to enjoy the vibrant atmosphere at the brand's signature Juction Bar – it will bring the hotel lobby to life with changing moods throughout the day! Additional restaurants also complete the F&B offer: the all-day dining of Perle Café, theavant garde Japanese restaurant Mokusei Teppanyaki, or the authentic Cantonese and Suzhounais dishes, served with rare Chinese wines and other elixirs at Lingering Garden.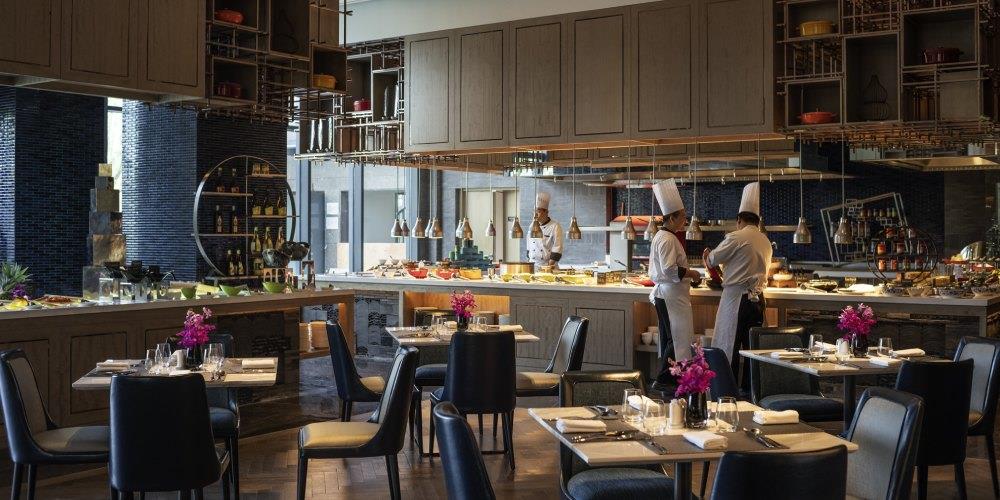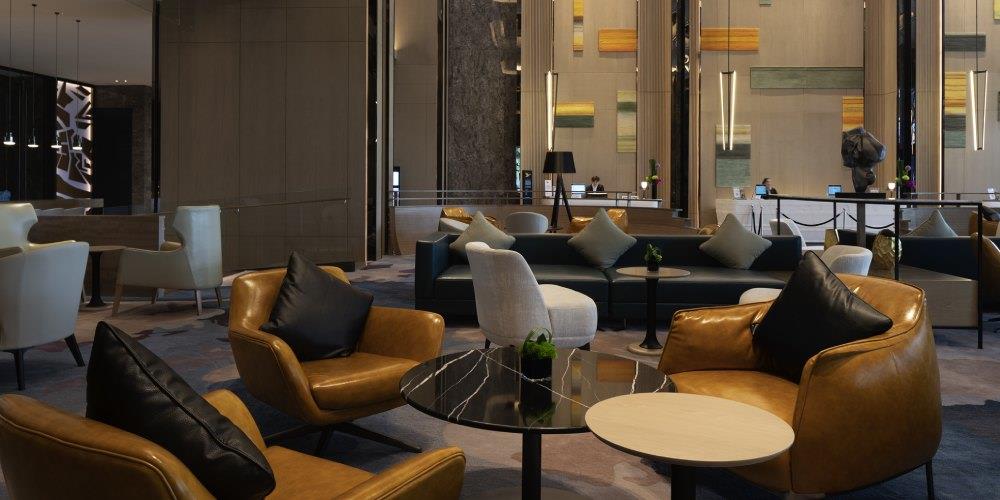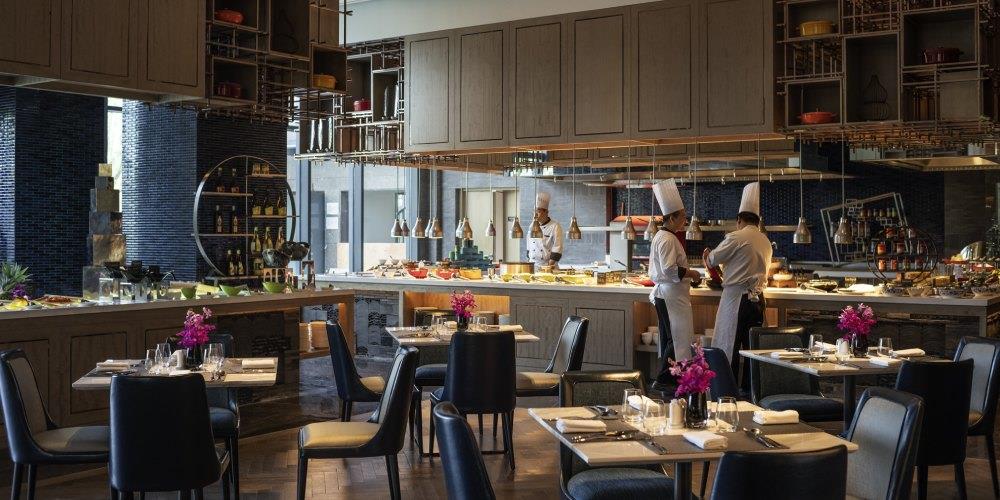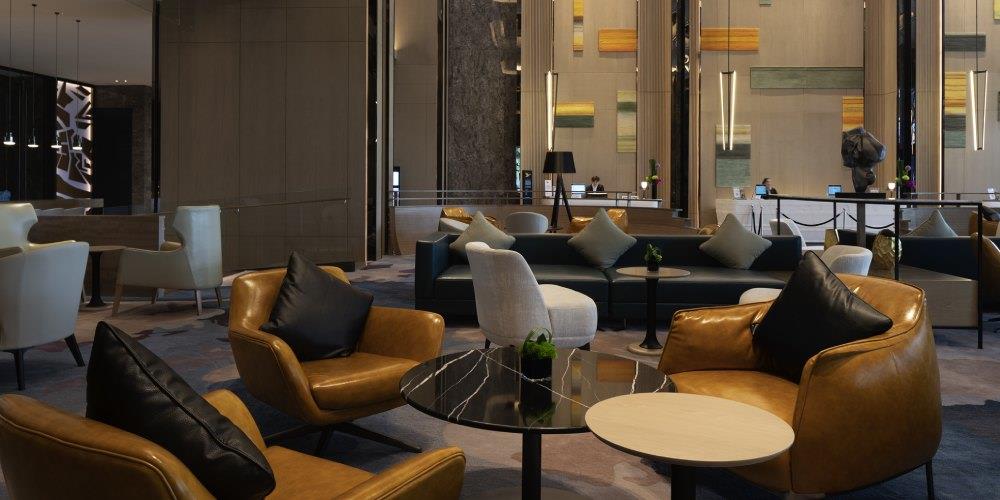 The Pullman Suzhou Zhonghui is the latest premium hotel choice in Suzhou for travelers seeking a stay in an eye catching art-led environment where modern and high-tech features combine with service perfection.
The best of the brand
Designed by Hirsch Bedner Associates as a haven of relaxation, for business travelers just as much as leisure ones, the Pullman Suzhou Zhonghui is slated to be a destination for a high level of domestic and international exhibitions, as well as sports events and cultural festivals. All of these opportunities will bring enormous business prospects to the hotel.
Indeed, MICE travelers and event planners will appreciate the 1,200 square meter column free grand ballroom, equipped with a 360 and 4D holographic project system, ideal for a large event such as weddings, conference or immersive fashion shows. The hotel offers also 2 junior ballrooms and 5 meeting rooms.
Pullman's renowned art-lend environment is much in evidence, with the innovative Meet & Play concept, a unique meeting concept for tailored events that combine business and leisure through a dynamic atmosphere infused with cultural elements, including a variety of options: VR Suite, Unplugged Zone and Filling Station. The Art & Play concept is embodied through the hotel's art gallery and will showcase a series of exhibitions in partnership with local artists and designers to delight and inspire guest.