In autumn 20019 the charming city of Madrid saw the opening of a new Novotel & ibis Styles Madrid City Las Ventas. This novel pairing has resulted in a new and innovative concept giving guests the chance to enjoy the best that these 2 brands have to offer … Discover the story behind this new address and the secrets it reveals.
Madrid means amazing art galleries, vibrant non-stop nightlife, streets and squares brimming with elegance and atmosphere, a growing reputation as the fashion capital of Spain, a booming flamenco and jazz scene, renowned restaurants and tapas bars as well as inhabitants who know how to live the good life. Other cities possess some of these qualities, but Madrid is the only one to have them all!

This characteristic is reflected in the new Novotel & ibis Styles Madrid City Las Ventas, ideally located next to the most popular tourist sites…
A new era for hospitality 
Now that it's possible to find the best that the different brands have to offer at Novotel & ibis Styles Madrid Las Ventas, you don't have to go very far to enjoy several hotels! The brands are launching a new avant-garde hospitality concept with modern amenities and the latest in European design.  

The lobby, the restaurants and the bars are shared by the brands in order to provide a novel range of experiences. This is how INSOLITO was created: a daring and groundbreaking gastronomic concept that invites guests to leave their usual routine behind and get away from it all through a truly sensory experience. In this new living space one can enjoy the Fine Dining restaurant or more classic, healthy dishes in the Casual Dining Area restaurant as well as delicious cocktails and exotic drinks in the INSOLITO bar where live music and DJ sets entertain the customers.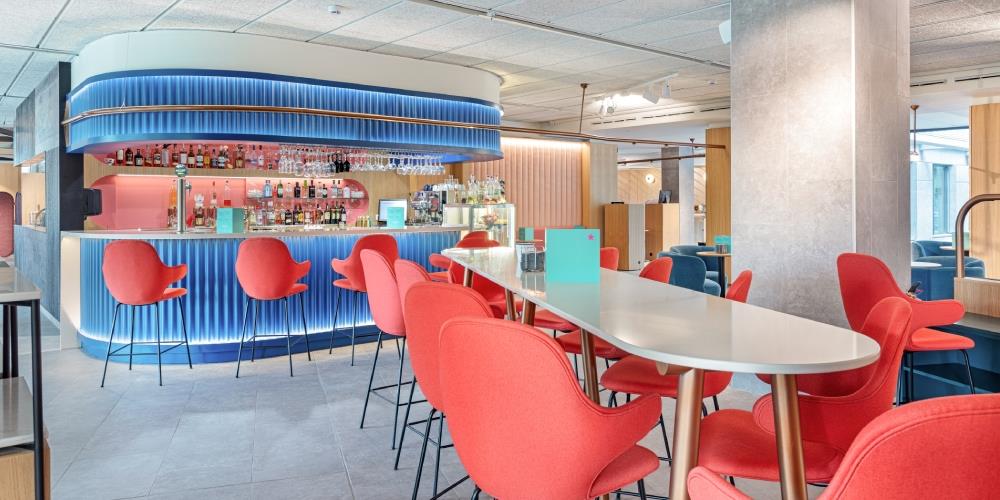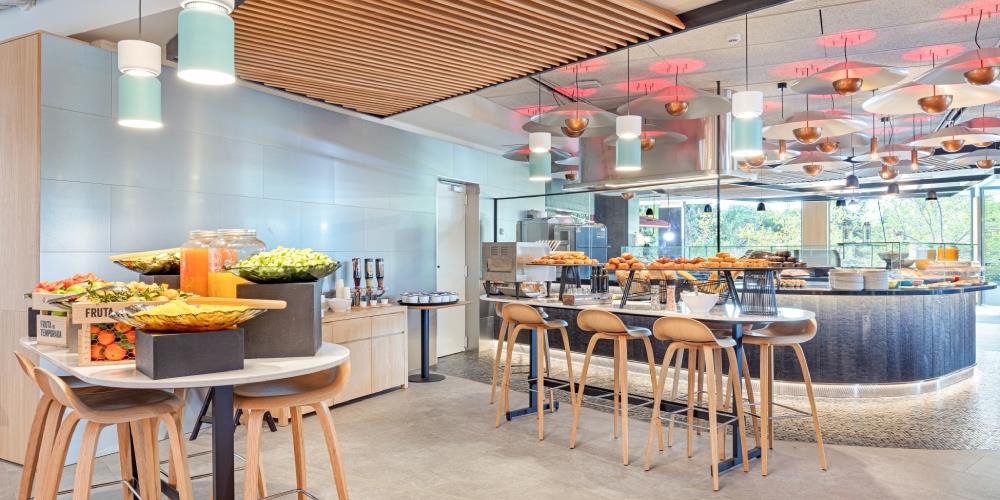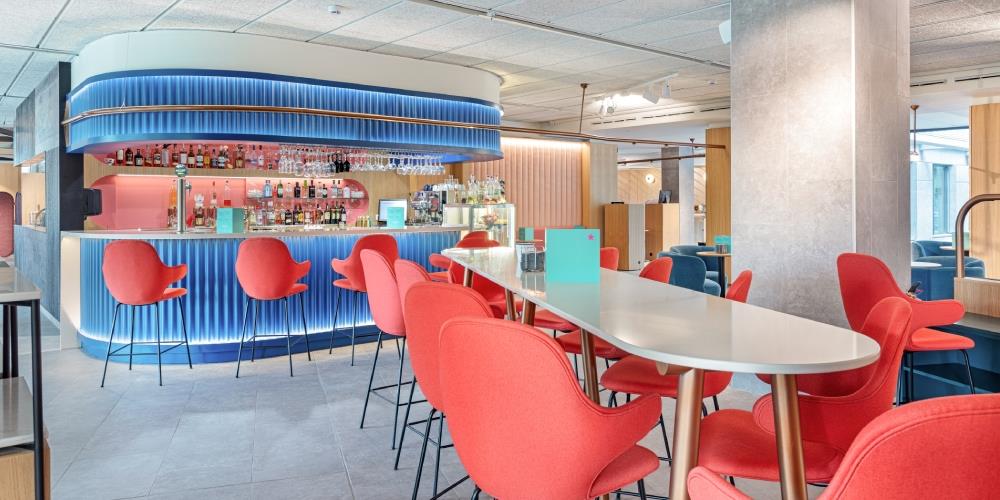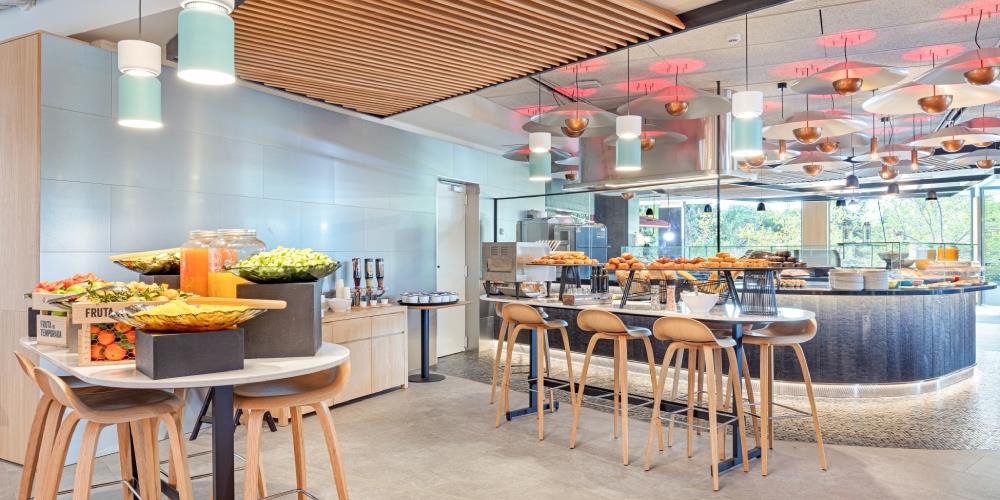 Novotel or ibis Styles?
In total 252 rooms are available with 156 Novotel rooms and 96 ibis Styles rooms. What do they have in common? They all feature the latest trends in terms of design and comfort. What makes them different? They are all original and customised! 
The new Novotel & ibis Styles Madrid City Las Ventas also boasts 8 meeting rooms with space for 220 people as well as audiovisual equipment. 

And to crown it all there is an outside terrace, as well as a swimming pool and garden, perfect for enjoying the warmth of Madrid with friends! 
So which one will you choose?