The 15th Raffles hotel has put down its bags at the glorious Jimbaran bay in Bali: "The isle of the gods".
Raffles Bali, the brand's 2nd Indonesian location, embodies understated luxury and offers a place of wellbeing and serenity to travellers from all over the world.
The opening of this new earthly paradise has come at the perfect time to revive the archipelago's economy, which has been hit hard by the public health crisis. From next September, Bali plans to reopen its borders to international tourists, who will be able to experience unforgettable stays in this oasis perched on a hilltop with an uninterrupted view over the Indian ocean.
"We cannot wait for you to discover our most iconic hotel brand on the stunning island of Bali",
Michael Issenberg, CEO Accor Asia Pacific
A breath-taking destination

Perfectly situated less than half an hour from Ngurah Rai airport, this Balinese establishment has everything going for it. To get to Raffles Bali, travellers take a winding, majestic road to reach the luxury resort, which is surrounded by lush tropical nature and sheltered from outside view.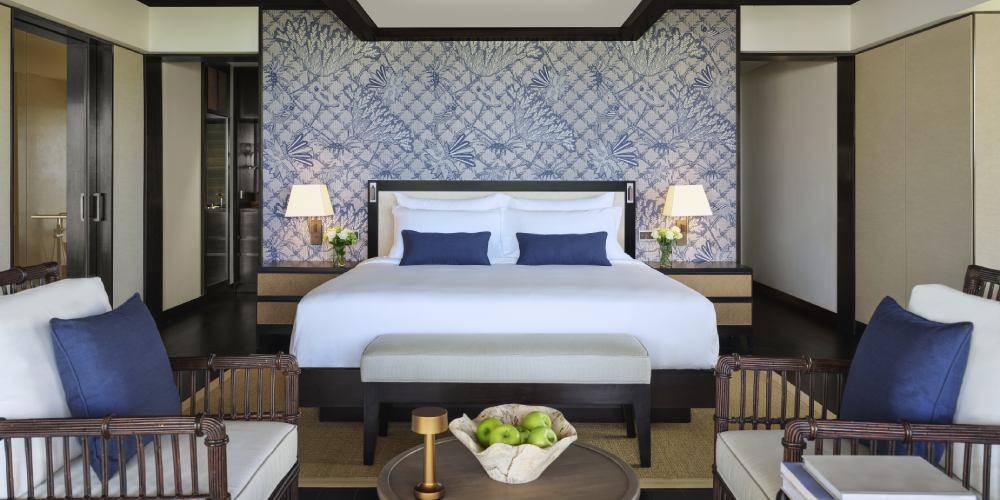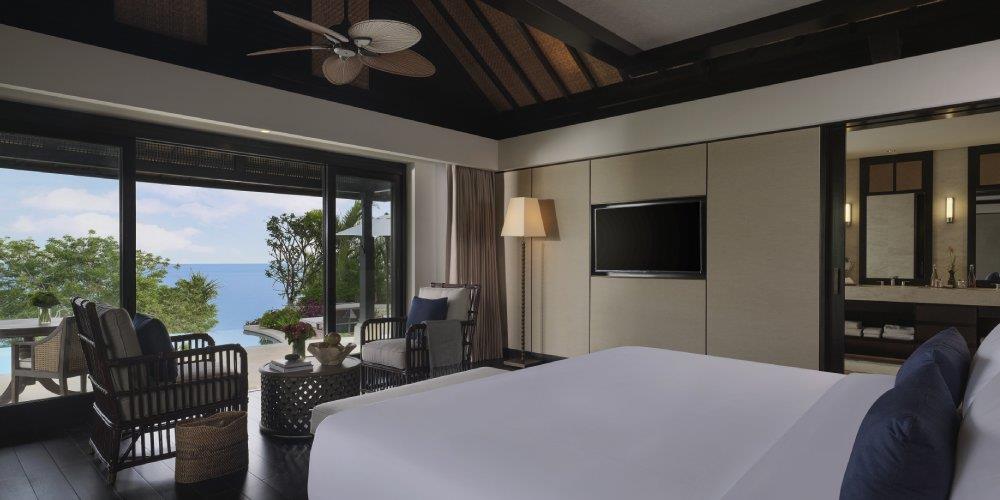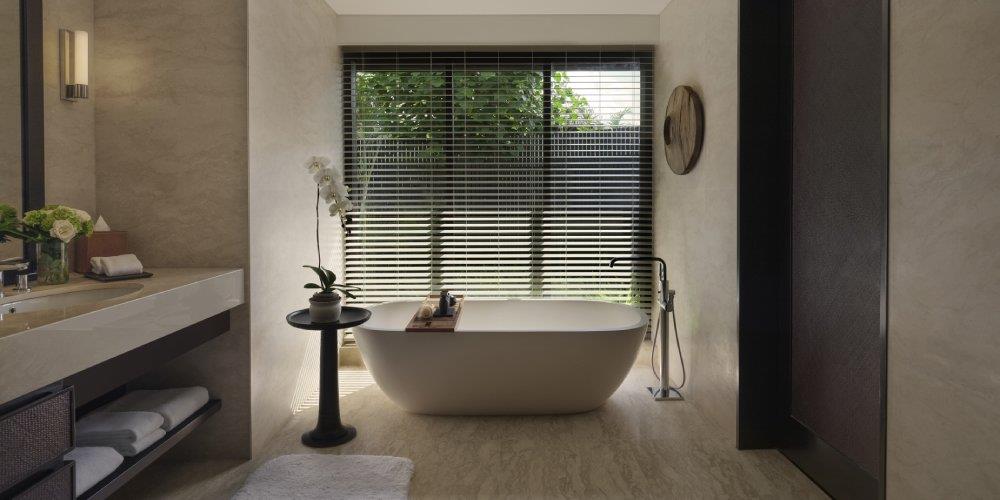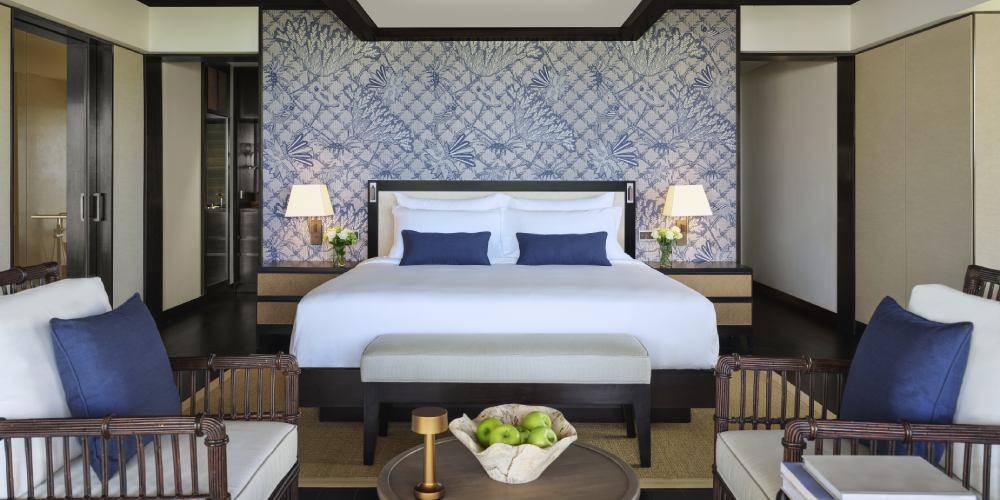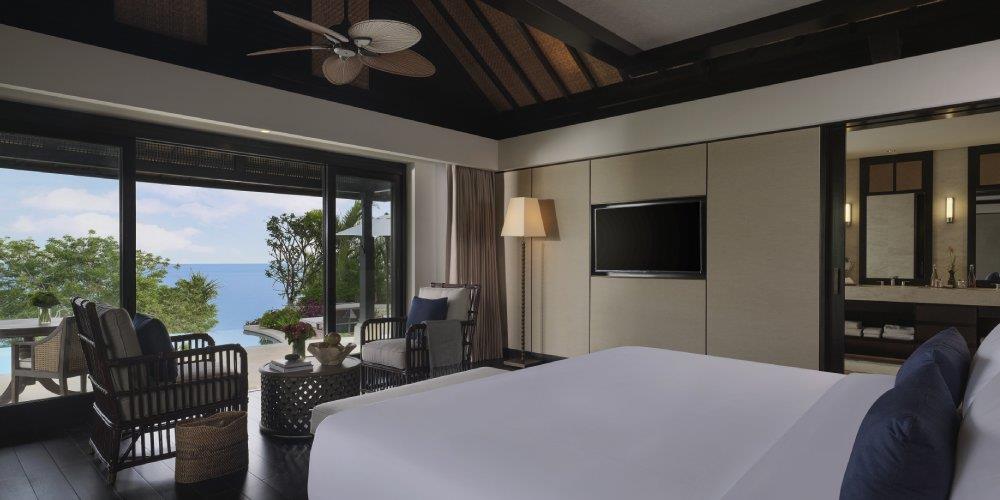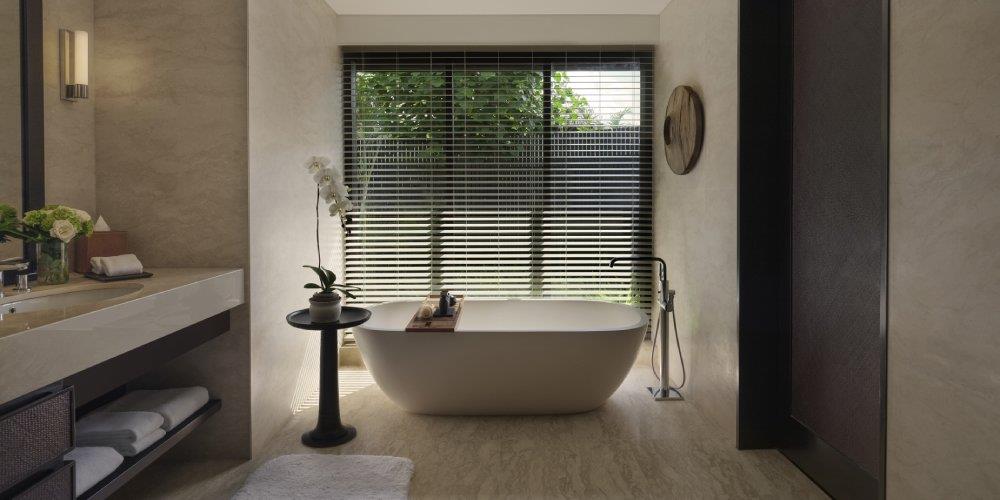 32 exceptional villas, equipped with indoor and outdoor showers, yoga mats, beach accessories and a hot tub, are ready to welcome guests in search of the mixture of perfect relaxation, culture spots and exploration offered by this multifaced island, which has for centuries been steeped in unchanging beliefs. Saturated with local culture, this property embodies the skills and knowledge of Balinese artisans in its furnishing and decoration. From the outside, this oasis perfectly blends into the landscape.
An enchanted interlude

"Whether clients are searching for a romantic escape or a private oasis, imbued with wellbeing and emotion, Raffles Bali offers an unparalleled view over the ocean and the most spectacular sunsets from every single one of its villas."
Katya Herting, General Manager Raffles Bali
This haven of peace delights the senses. From sunrise to sunset, guests can experience unforgettable moments, enjoy every living space in complete privacy and relax in the Raffles spa.
Food lovers can pass hours on the terrace of the Rumari restaurant with its view over the ocean, or wander to the Loloan Beach Bar and Grill on the hotel's private beach to savour mouth-watering seafood. Romantics can make a reservation at the Secret Cave with its soft lighting or at Purnama Honeymoon Bale to enjoy a delicious meal to the relaxing sound of waves on the rocks.
In order to explore the exceptional cultural wealth of the island, Raffles Wellbeing butlers invite travellers to enrich their trip by introducing them to local customs or other tailormade experiences.
To bring this enchanted interlude to a close, Raffles Bali offers its guests an unprecedented wellbeing programme of its own design: Emotional Wellbeing by Raffles, where true luxury is not something a person has, but something they feel.
See you in September!