With the majority of pandemic restrictions now lifted in england, Accor celebrates the return of British art, music, theatre, food & culture at some of London's best hotels.
"There's nowhere else like London. Nothing at all, anywhere," the legendary fashion designer Dame Vivienne Westwood once said, and the world agreed. British culture brought us punk, pubs, and pop art; its history gave us royalty, rugby and afternoon tea. London is where the Queen of England resides, where Shakespeare's plays were first performed, where the best chefs in the world open restaurants and the top designers launch their collections. It's a multicultural city of creativity and commerce, littered with world-famous attractions such as Big Ben, Buckingham Palace, the London Eye, the National Portrait Gallery and the Tate Modern, with an abundance of football, tennis and cricket to keep any sports fan satisfied.
"London and its hospitality sector are incredibly happy to welcome visitors again, after a long, difficult year of travel restrictions and pandemic hardships. London is one of the most exciting cities in the world and Accor's diverse and exciting collection of hotels from all corners of the capital offer guests a taste of the city's vibrancy - its art, culture, architecture, music and diversity. London is very much open and guests returning to the city will find our hotels and teams more energized than ever," said Duncan O'Rourke, CEO Northern Europe, Accor.
Accor has more than 60 hotels in Greater London, all within easy reach of some of the most spectacular arts, culture, architecture and shopping in the world, from classic favorites such as The Savoy and Sofitel London St James, and stylish new arrivals such as Mondrian Shoreditch London (opening August 2021). As the city reopens and welcomes visitors with fresh appeal, there might never be a better time to plan a London visit and embrace the opportunity to experience its history and vibrancy. In fact, results from a recent customer survey of Accor's most frequent guests and most engaged loyalty members shows urban locations are once again growing in popularity, with 62% of UK respondents saying major cities top their lists of favored destinations over the coming months.
Opening hotels, new and beloved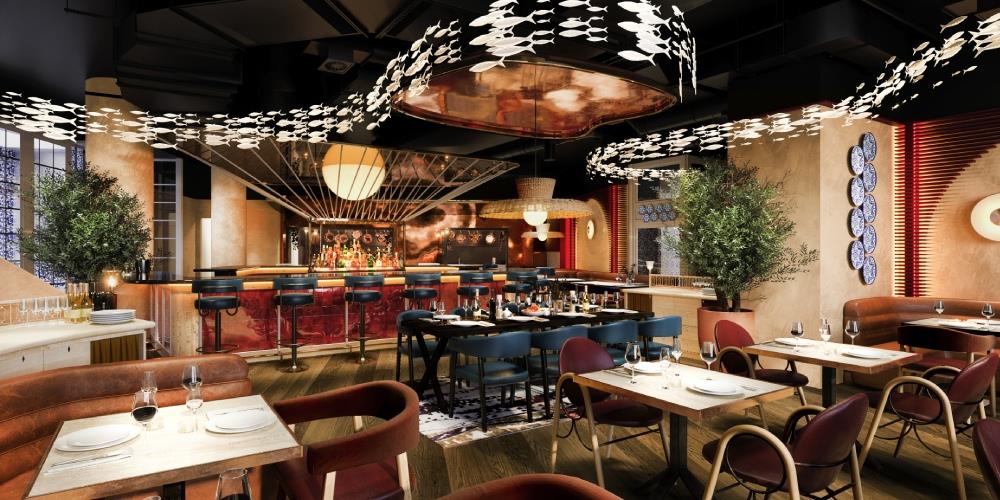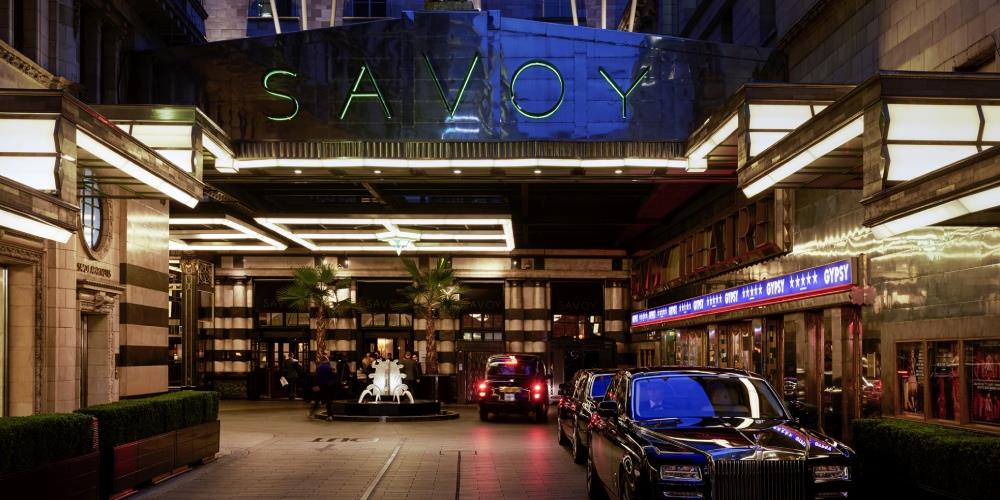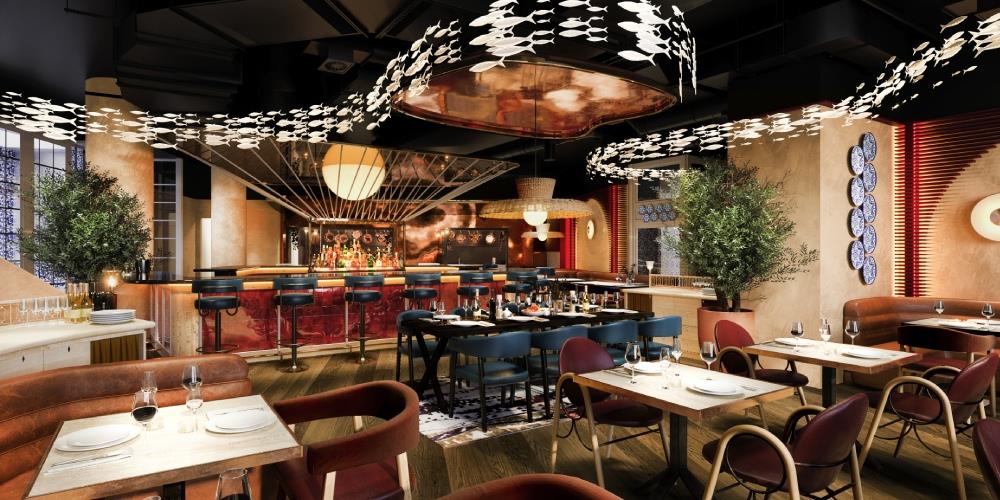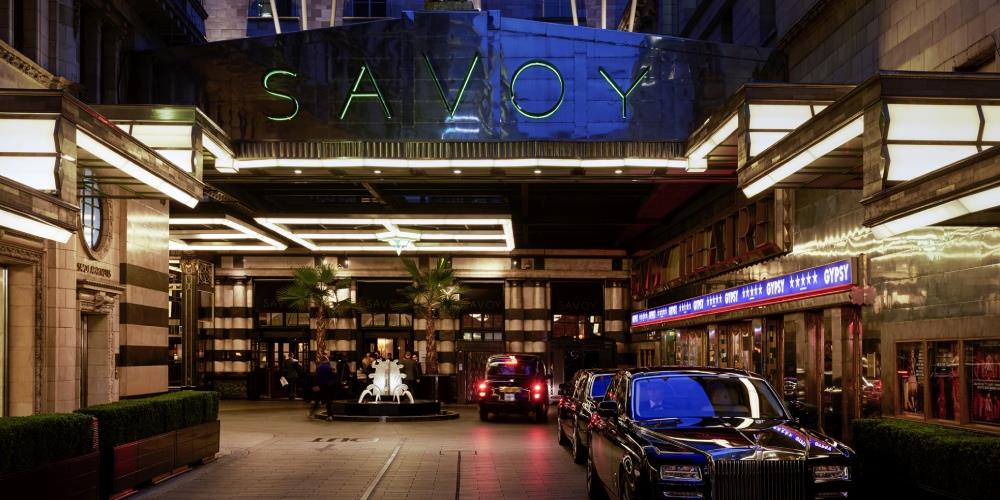 The Savoy, a Fairmont managed hotel and the oldest luxury hotel in Britain, has transformed its famous forecourt into a 1920s-inspired outdoor pop-up bar and terrace for the first time in its 130-year history. Solas al fresco opened to permitted travelers in April, and the hotel started welcoming back overnight guests in mid-May. Solas, which is a Gaelic word meaning light, joy and comfort, was designed in collaboration with luxury brand strategist Meredith O'Shaughnessy, who has previously worked with Manolo Blahnik, Vivienne Westwood and Nyetimber. The bar features a showstopping chandelier and cocktails in partnership with Bowmore Whisky.
"We are living in extraordinary times and so we wanted to create something extraordinary in Solas," said Franck Arnold, Managing Director The Savoy & Regional Vice President. "Our doors opened again in mid-May and our teams are thrilled to be welcoming back visitors and guests, to provide that joy and create those fabulous memories for which The Savoy is so renowned."
Londoners and travelers alike will be thrilled to see the return of the Mondrian. Now a member of the Accor family, Mondrian Shoreditch London is opening as part of the company's aggressive expansion into the lifestyle hospitality sector. The 120-room Mondrian Shoreditch London has undergone a complete redesign by award-winning London interior design studio Goddard Littlefair. The ground floor of the hotel features the sophisticated yet casual BIBO Shoreditch, an extraordinary culinary experience provided by chef Dani García. BIBO is chef García's first culinary concept in the UK and his fifth in the internationally popular brand. BIBO's cuisine and décor thoughtfully blend the chef's Andalusian heritage with Mondrian's chic aesthetic, through the use of rose-colored handmade tiles, Bordeaux walls and limed oak joinery. The adjoining Spanish Courtyard offers guests and stylish locals an outdoor Spanish haven in the heart of London, with bold red walls, lush greenery and swirling fans beneath a retracting glass roof.
Well known for its shopping, shows and iconic sights, London's iconic West End has a spirit all its own. Welcoming visitors back to this vibrant neighborhood is the Philippe Starck-designed St Martins Lane London, conceived as a surrealist wonderland viewed through the looking glass of classic British eccentric taste. Tim Andreas of Banjo collaborated with Starck to create a sumptuous experience that is smart, pared-down, and tempered with a healthy dose of wit and irony. Guestrooms maintain a sense of whimsy while offering state-of-the-art details and luxurious touches at every turn. The hotel is classic London with a seriously seductive twist.
Fresh from a multi-million pound redesign by original designer Pierre-Yves Rochon in 2019, shortly before the arrival of the pandemic, Sofitel London St James stands as one of London's most elegant hotels, located on Waterloo Place in the heart of London and St James. The hotel is home to Wild Honey St James, the latest outpost of acclaimed British chef Anthony Demetre.

Welcoming the world
According to PWC UK, London's inbound tourism is expected to exceed 11.7 million visits in 2021, up 21% on 2020, with anticipation of £6.6 billion in spending. The city has launched an exciting £6 million campaign, "Let's Do London" to inspire visitors – especially locals and domestic tourists from the rest of the UK – to return to the world-class retail, hospitality and cultural venues for which the metropolis is known. Spectacular public art installations will add a vibrant feel to the capital, as visitors discover an impressive line-up of exhibitions, family-friendly experiences, theatre shows, sporting events, festivals and pop-up food and drink sites. A highlight includes the coveted Charlotte Perriand: The Modern Life exhibition at the Design Museum, sponsored in part by ALL – Accor Live Limitless, which runs through early September.
Many of London's biggest events that were cancelled in 2020 will also start to draw international visitors back to the city later this year.
Buckingham Palace State Rooms will open for tours throughout the summer months. For the first time ever, visitors may also tour the magnificent Buckingham Palace Garden, with its bountiful selection of trees planted by Queen Victoria and Prince Albert, the royal beehives, and more.
September will bring the return of the biggest classical music festival on earth, the BBC Proms, along with London Fashion Week, Frieze London, the London Design Festival, and the 65th BFI London Film Festival. The Royal Horticultural Shows and the world-famous Chelsea Flower Show will also return.
In October, the Virgin Money London Marathon will be back, along with the London Jazz Festival in November, and of course, the magic of the holiday season will shine brighter than ever this December.
"As people flow back to London, we are particularly excited to invite visitors to experience our collection of lifestyle brands. We anticipate these hotspots will be as attractive to locals as they are to tourists, with outstanding cuisine, buzz-worthy nightclubs, engaging fitness clubs, spas, and more," said Gaurav Bhushan, CEO, Lifestyle, Accor.