Sustainability
Shaping the Future of Hospitality in Haikou: Environmental Education, Sustainability Committee & Beyond
The 6th episode of 'Our Planet, Our Commitment' series focuses on Sofitel Haikou, on the tropical Chinese island of Hainan. Surrounded by a lush natural setting, the teams have been inspired to act to reduce the hotel's environmental impact. 
Sofitel Haikou
is situated in the coastal city of Haikou and welcomes about 30,000 guests every year. Since the hotel opened in 2020, all the teams worked together to eliminate single-use plastic items from the guest experience and prioritize sustainability. Committed to giving the next generation a greener future, Director of Rooms
Echo Zhu
, proudly describes their collective efforts and a hotel culture that focuses on constantly educating team members and explaining the importance of sustainable action.
Find Out How Sofitel Haikou Is Fostering More Sustainable Operations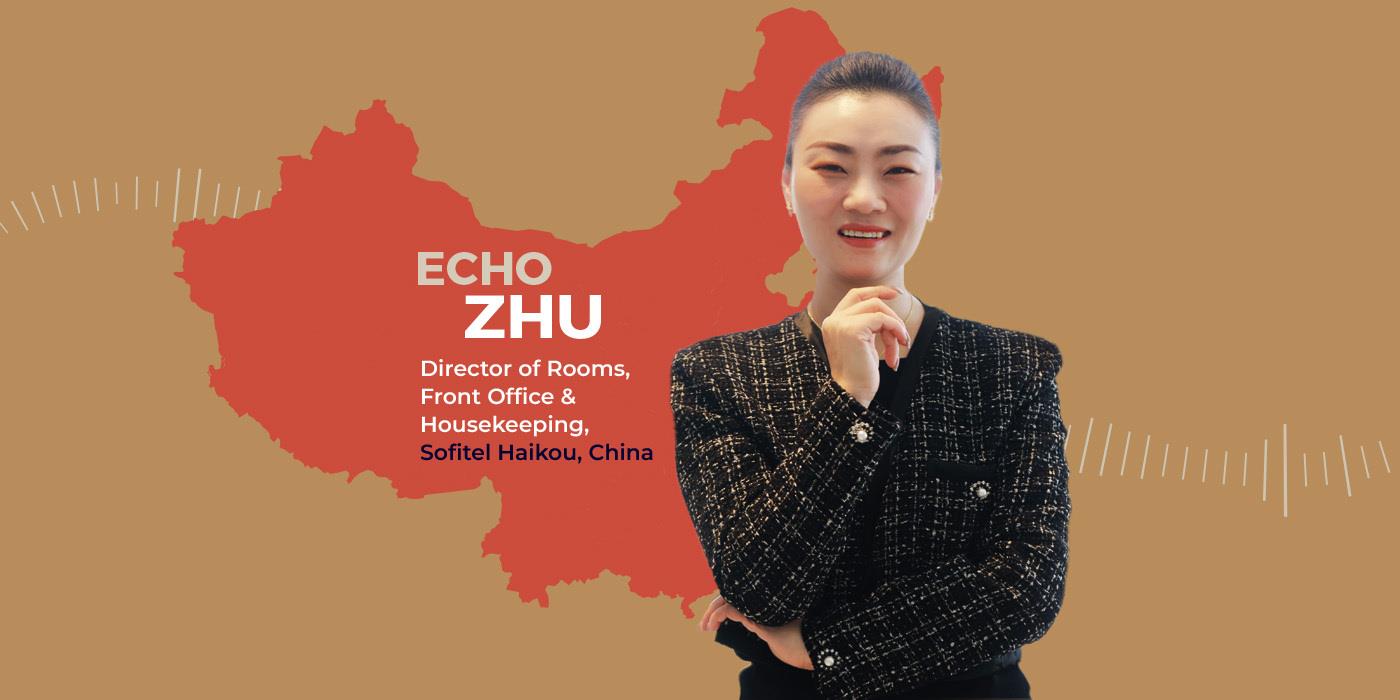 Collaborating Ever More Closely
All the hotel teams work together not only to remove single-use plastic from the guest experience but also move towards operations with a lower environmental impact. This approach is being driven by a Sustainability Committee with 28 members from different departments. The aim? Educate and empower colleagues and partners to contribute to sustainable hospitality. The committee also works closely with local environmental protection administrative departments to increase confidence and awareness, so that every team member can get involved. The measures implemented so far have been structured around 3 priorities, although teams are encouraged to extend them across operations.
Rooms: plastic room keys have been replaced by wooden ones, saving 10,000 plastic keys a year. All single-use plastic dry amenities have been replaced with biodegradable alternatives. Other single-use amenities are provided on request only, reducing their use by 50%. Single-dose bathroom amenities have been replaced by refillable, biodegradable dispensers, saving 50,000+ plastic toiletries a year.


Food & Beverage: single-use plastic items, such as individual plastic packaging, have been replaced by glass containers and jars. Takeaway cups and boxes are now made from paper or wood, while plastic straws and stirrers have been completely phased out.


Public Spaces: plastic water bottles have been replaced with glass alternatives throughout the hotel – including rooms, spa, gym facilities, meeting rooms and back of the house – saving more than 30,000 plastic bottles per month. A water purifier has also been installed for guests and team members to refill their reusable bottles.
Further initiatives include fighting food waste and building an in-house green rooftop to provide fresh vegetables for the hotel team restaurant.