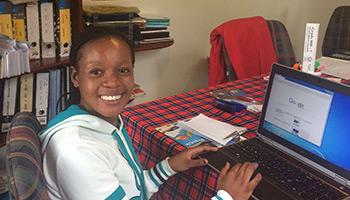 Children of the Dawn
Supported since 2011 by Accor Solidarity, the NGO 'Children of the Dawn' works in South Africa to encourage the training and professional integration of orphans from rural communities hard hit by poverty or AIDS.
Kgotlelelo, a young orphan girl from Johannesburg, has been assisted by the NGO since 2005. Despite all the disadvantages and difficulties she faced, the NGO did everything necessary to keep her in the educational system and has helped her to build a future for herself. An internship at the Mercure Hotel Nelspruit in 2011 helped her decide which career route she wanted to follow.
In 2014, after passing her baccalaureate, she went on to university, still assisted by the NGO. Kgotlelelo has today become a brilliant young woman and has successfully passed her degree in Tourism.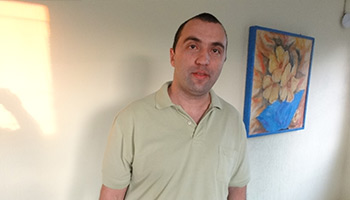 Earning a living... with gastronomy
The Centro Social Menino Jesus, a Brazilian NGO founded in 2007, seeks to accompany people suffering serious difficulties (children, teenagers and adults) in the social, educational and professional fields.
In 2012, Rinaldo Ferreira dos Santos, the pastry chef from the Pullman São Paulo and a volunteer with the NGO, set up the project: "Com Gastronomia se Põe a Mesa*". Supported on several occasions by Accor Solidarity, his 10-month programme provides training in the food-related trades for people in difficulty.
This committed staff member devotes all his free time to the project. Each year, around 40 people in difficulty are trained in cooking, pastry-making and confectionery-making. The trainees have drawn inspiration from this programme and many are keen to open their own small businesses after their training is complete. 
*Earn your daily bread through gastronomy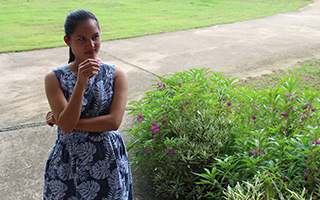 IECD in Thaïland
The Institut Européen de Coopération et de Développement (IECD) is a French international non-profit development organization with a mission to provide each person with the resources they need to reveal their talents, feel good about themselves and become responsible contributors to society. Accor Solidarity supports IECD's vocational training mission in Mae Sot, Thailand, since 2013.
This project targets marginalized Karens*, enabling them to enter the labor market after a practical training.
Kasemsri, coming from the region, attended this training from 2011 to 2014 and completed her internship at Pullman King Power in Bangkok. Passionate about the sector and having brilliantly passed her exams, Kasemsri became in 2015 a restaurant trainer and restaurant manager in the center of Mae Sot, the Hospitality and Catering Training Center (HCTC).
*Tibetan-Burmese ethnic group living in Myanmar and Thailand
Des étoiles et des femmes
Since 2015,
Accor Solidarity
has been supporting "Des étoiles et des femmes" in Marseille (France), a high-end catering training program dedicated to women from disadvantaged neighborhoods. The project is led by La Table de Cana Marseille. Several Accor Chefs are involved in this project by training the apprentices from the program for one year in their kitchen, to share their know-how. Hafidha, beneficiary of the first batch was trained alongside Dominique Frérad, Chef at the Sofitel Marseille Vieux Port. She tells us about her experience: