Solidarity is at the Heart of Accor
The global health crisis caused by the coronavirus epidemic has had an unprecedented impact on the Group. With more than two thirds of Accor branded hotels worldwide closed, the Group has taken proactive measures to protect its activity and support its employees and partners, including the creation of the "ALL Heartist Fund" – a Covid-19 special purpose fund.

April 2nd, 2020, Accor announced its decision to allocate 25% of its €280m planned dividend to the creation of the ALL Heartist Fund, a €70m-fund devoted to help Group employees and individual partners affected by the Covid-19 crisis.

This initiative reflects the ambition of the Group and its shareholders to provide a meaningful and significant contribution to global solidarity initiatives to address the current health crisis while planning for future needs.

During this time of crisis, this fund allocates significant Group resources to pursue, amplify and widen the numerous initiatives already launched at a regional level, especially towards the Heartists (Accor network employees).

The Fund will assist the Heartists amongst the 230,000+ Accor network employees who may be in distress as a result of the sanitary crisis, as well as individual partners and frontline professionals & first responders (medical staff, police and army forces).

Who is Eligible?
+230,000 Heartists
Individuals employed currently or prior to being furloughed or terminated due to the Covid-19 crisis (half-time and above), in a hotel owned, managed or franchised by Accor; or otherwise employed by an Accor controlled entity.


The purpose of the fund is to provide financial assistance for:

- Covid-19 hospitalization or death allowance, for those who do not benefit from insurance or state cover;
- financial distress due to an impactful income reduction resulting from the current Covid-19 unemployment, including nutritional, health, safety, housing, educational and/or funeral basic expenses.


Individual partners



On a case by case basis, support may be provided to individuals who are in business with the Group, directly or through their own venture, and suffering personal financial hardship due to Covid-19 activity disruption.
Frontline professionals and first responders
On-the-field professionals engaged in Covid-19 frontline fighting under severe working conditions (medical staff, police and army forces).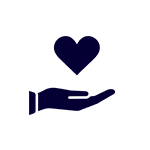 The Group will provide shelter, support and care activities on top of those currently undertaken by hotels and Accor entities globally.
This may include post crisis recognition for Covid-19 fighters and their families.
How to Apply?

To maximize meaningful on-the-field assistance, the fund will be implemented by the various regional teams, on the basis of predefined global criteria and in a coordinated manner with General Managers/owners as appropriate.

Regional teams will receive, process and handle applications.

Apply for help and/or submit questions to the following regional contacts:
NORTH & CENTRAL AMERICA
For hotels, new businesses and corporate offices:
www.ncaallheartistfund.com


SOUTH AMERICA
For hotels: General Managers
For Brazil corporate office: jacinta.pereira@accor.com.br
For Hispano American corporate offices: dulce.carvalho@accor.com


EUROPE
For hotels and corporate offices: ALL.HEARTISTFUND.EUROPE@accor.com
For new businesses: Direct Manager or allheartistfund.Newbusiness@accor.com

MIDDLE EAST AND AFRICA
For hotels: General Managers
For corporate offices: craig.cochrane@accor.com


ASIA
For hotels and new businesses: General Managers
For corporate offices: AsiaALLHeartistFund@accor.com


PACIFIC
For hotels, new businesses and corporate office: Heartistfund.Pacific@accor.com


CORPORATE HEADQUARTERS FRANCE
All.HeartistFund.Corporate@Accor.com





For the purpose of processing your ALL Heartist Fund grant application, the information you provide is processed by Accor SA (82 rue Henri Farman – 92130 Issy-les-Moulineaux – France). This data processing is necessary to enable us to take pre-contractual measures. If you communicate special categories of data in your application (in particular health-related information), you consent to their processing by Accor SA.
Your data is accessible by the authorized employees of Accor SA and its local affiliates (depending on your location) in charge of the analysis of your application and of the management of the ALL Heartist Fund.
Unless otherwise provided by law or regulation, your data will be kept for the duration needed to process your application and, if the case may be, for the duration of the help granted to you by the ALL Heartist Fund.
To exercise your rights regarding this data processing (data access, rectification, erasure, restriction or objection on processing, data portability, instructions on how your data will be treated after your death), you can write to All.HeartistFund.Corporate@accor.com.
You may also contact Accor Data Protection Officer by writing to accorhotels.data.protection.officer@accor.com or lodge a complaint with a supervisory authority.