Group Management Board
The Group Management Board, under the leadership of Group Chairman & CEO Sébastien Bazin, ensures consistency and alignment between the two organizational divisions that make up Accor's operational structure, in terms of both strategic priorities and performance levers. The Board also incorporates a Global Shared Platform delivering expertise and services to both divisions including Digital, Technology and Procurement.

Back to Executive Management
Group Management Board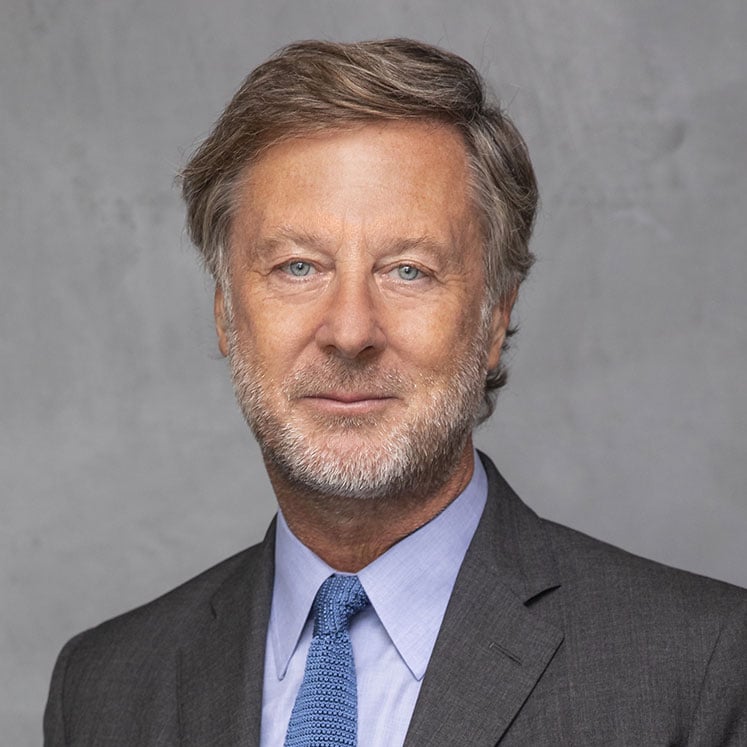 Sébastien Bazin
Group Chairman & CEO and Luxury & Lifestyle Division CEO
After five years working in several financial positions in New York, San Francisco and London, Sébastien Bazin was appointed CEO of Hottinguer Rivaud Finances, an investment bank, in 1990, and then CEO of L'Immobilière Hôtelière, a hotel developer in France, in 1992. In 1997, he moved to Colony Capital, a private real estate investment firm, to head up its European branch and lead several acquisitions, principally in the hospitality sector (Générale des Eaux, Club Méditerranée, Lucien Barrière, Fairmont & Raffles, Buffalo Grill, Château Lascombes, Stadia Consulting and others).

He joined Accor's Board of Directors in 2005 and, via Colony Capital, became a Paris Saint-Germain shareholder in 2006 and the club's Chairman in 2009.

In August 2013, he resigned from his duties at Colony Capital and was appointed Chairman and CEO of Accor.

Sébastien Bazin is President of the Gustave Roussy Foundation's Board of Directors since July 2023, and has been a member of GE's Board of Directors since 2016.

In January 2023, in addition to his current role as Group Chairman & CEO, he also took under his leadership the Group's Luxury & Lifestyle division as division CEO.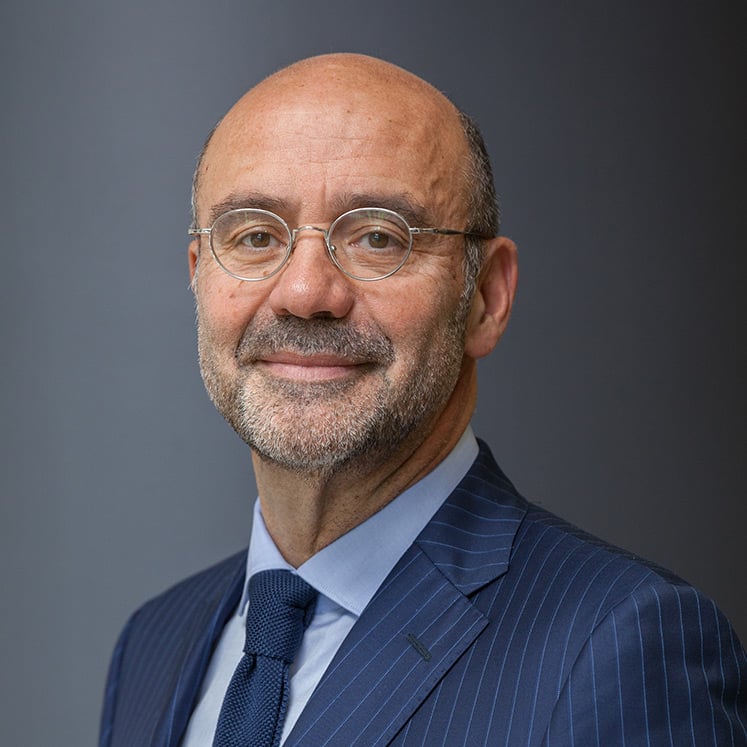 Jean-Jacques Morin
Group Deputy CEO and Premium, Midscale & Economy Division CEO
Jean-Jacques Morin is a graduate of the Ecole Nationale Supérieure de l'Aéronautique et de l'Espace, holds an MBA from Thunderbird School of Global Management (Arizona State University) and is qualified with the French Institute of Chartered Accountants, the Ordre des Experts Comptables.

He began his career with Deloitte where he spent five years in Audit and Consulting, first in Paris and then in Montreal. He continued to work internationally in the semiconductor sector for 13 years, at Motorola, ON Semi in Arizona, and lastly at Communicant AG, a Berlin-based start-up. He joined Alstom in 2005 as CFO for the Power sector in Zurich and then Transport sector, before being appointed Group CFO.

Jean-Jacques joined Accor's Executive Committee as CFO in 2015 and was later appointed Deputy CEO responsible for Finance, Strategy, IT, Legal Affairs, Procurement and Communications.

In January 2023, in addition to his current role, he also took under his leadership the Group's Premium, Midscale & Economy division as division CEO.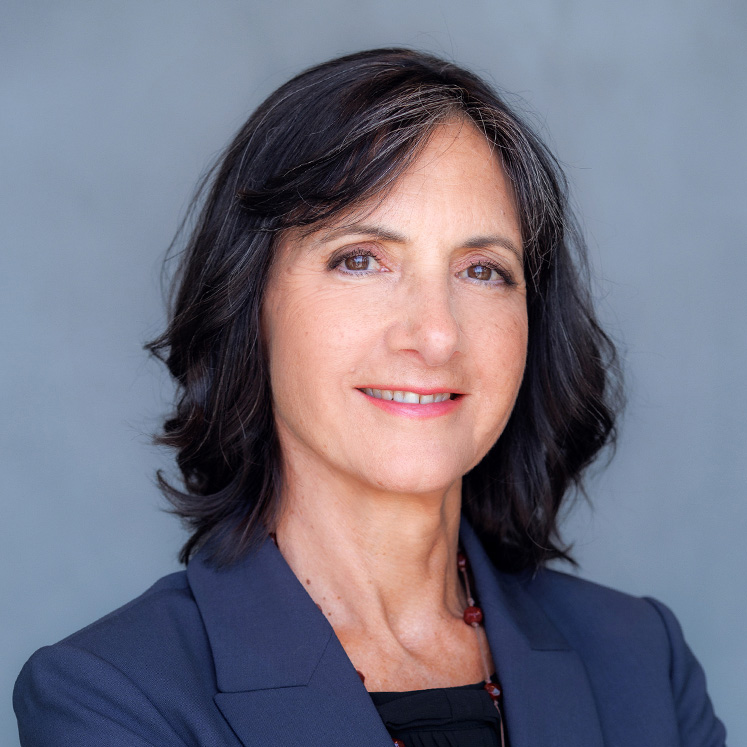 Martine Gerow
Group Chief Finance Officer
Martine Gerow is a graduate from HEC and holds an MBA degree from Columbia Business School. She began her career as a consultant with the Boston Consulting Group in New York. She then joined PepsiCo, and in 2002, moved to Danone where she served as Division CFO and Group Controller based in Paris.

She joined the travel industry in 2014, first as CFO of Carlson Wagon Lit Travel, and since 2017, as CFO of American Express Global Business Travel, based in London. Prior to this, she held CFO positions at Solocal, a French digital local media group, and Campofrio, a European food group, based in Madrid. She is also an independent director of SCOR, a leading reinsurance company.

Martine Gerow joined Accor in July 2023 as Group Chief Finance Officer and member of the Group Management Board. As part of her role, she manages the Corporate financial function and ensures relations with the market regulatory authorities and the financial community.
Besma Boumaza
Group General Counsel & Board of Directors' Secretary
Besma is a qualified lawyer admitted to the Paris Bar and holds a Master's degree in international law (Université Panthéon-Assas Paris II) and an LL.M. in international law and arbitration (Tulane Law School, USA).

She started her career as an associate at Weil, Gotshal & Manges in Paris before joining the French Ministry of Justice in 2004 as project manager within the Direction des Affaires Civiles et du Sceau, then Société Générale as corporate lawyer.

Besma Boumaza joined Accor in 2012, and successively held the positions of Legal Manager Corporate & Securities Law, then, from 2017, Senior Vice-President, Corporate & Compliance General Counsel and Deputy Secretary of the Board of Directors. Besma Boumaza serves as Accor's Group General Counsel and Secretary of the Board of Directors since 2019.

In January 2023, Besma Boumaza joined Accor's Management Board and the Premium, Midscale & Economy Executive Committee, as its General Counsel.

Besma is also an independent Director of Dassault Aviation (a French aerospace company) and Vice-President and member of the Board of the French association of in-house counsels (Association Française des Juristes d'Entreprise).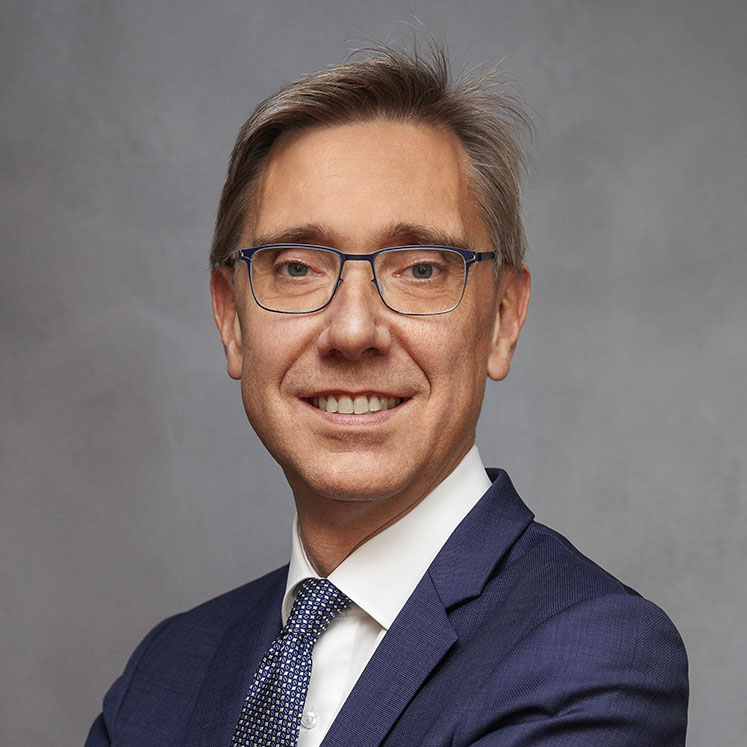 Steven Daines
Chief Talent & Culture Officer
Steven Daines is a French and British national. He graduated in Economics and holds an MBA in Hospitality Management from the international business school ESSEC.

Steven Daines started his career in Florida as a Purser on cruise ships before joining Accor in 1994. For 10 years, Steven worked in Accor's subsidiary for Train services, Compagnie des Wagons-Lits, in France, the UK, Spain and eventually in Italy where he was Country Manager for 5 years. Steven then switched to the Hotel Business and held several positions in regional hotel operations, in France and South America. In 2012, he was appointed General Manager for Formule 1 and ibis budget France.

He was appointed member of the Executive Committee in 2014 as Regional CEO in charge of Northern Europe and Russia. He was subsequently in charge of the Middle East and Africa regions and of the New Businesses division until end of 2017, when he left Accor to join Affidea, the European leader in the operation of Diagnostic Centers within the healthcare business.

In November 2019, Steven Daines was appointed Chief Talent & Culture Officer and member of Accor's Executive Committee. In January 2023, he joined Accor's Management Board and the Group's Premium, Midscale & Economy Executive Committee.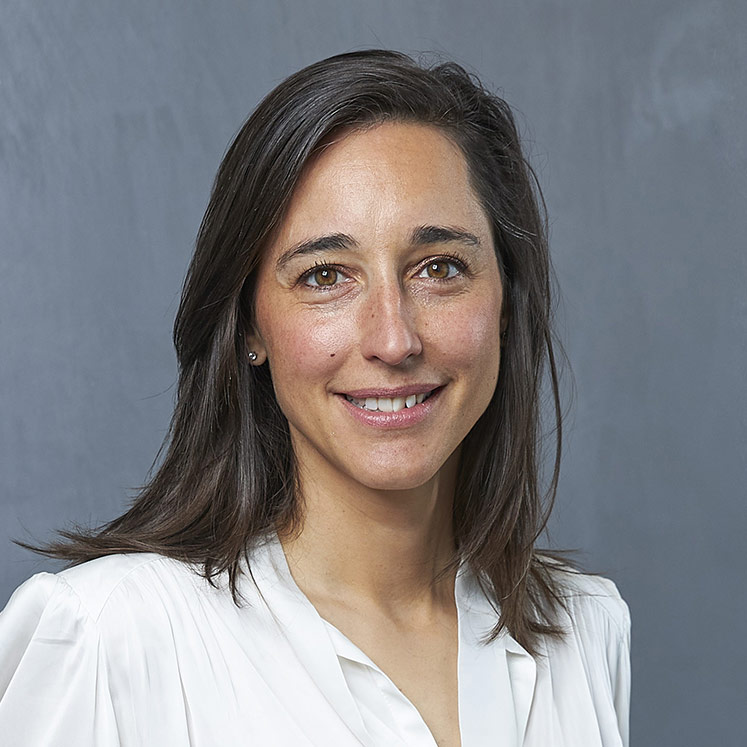 Brune Poirson
Chief Sustainability Officer
Brune Poirson is a graduate of both the Aix-en-Provence Institut d'Etudes Politiques (France) and the London School of Economics (UK). She also holds a Master's Degree from the Harvard Kennedy School of Government (US).

Having always been committed to sustainable development, Brune has dual experience working in the private and public sectors. She held various roles in New Delhi (India), in the Office of the Indian Prime Minister and at the French Development Agency, before becoming Director of Social Responsibility – South Asia for Véolia in 2011. In 2015, in parallel with her work within a green start-up incubator in Boston, Brune was involved in the French presidential and parliamentary election campaign.

Within the French government, she was elected to the French National Assembly for the Vaucluse department in 2017 and was subsequently appointed Secretary of State for the Environmental Transition, where she championed the anti-waste law, which among other things addressed plastic pollution. The first French person to be elected Vice President of the United Nations Environment Assembly, she is also a member of the Board of Trustees of Fondation de la Mer.

Brune joined Accor in May 2021 as Chief Sustainability Officer and member of Accor's Executive Committee. With the tasks of defining, driving and monitoring the commitments, strategy and roll-out of the Group's action plans in relation to sustainable development, Brune is also responsible for Accor Heartist Solidarity and the ALL Heartist Fund.

In January 2023, Brune Poirson joined Accor's Management Board.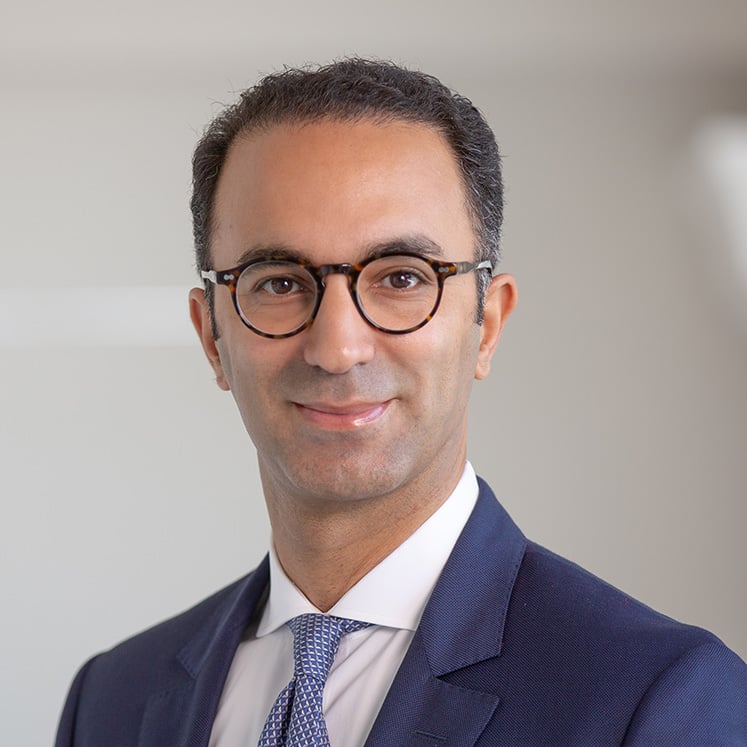 Kamal Rhazali
Secretary General and General Counsel, Luxury & Lifestyle
Kamal holds several law degrees from the Sorbonne University and has been admitted to the Paris Bar in 2005.

He started his career with top tier international law firms, in France then Dubai, where he advised international corporates, top-tier institutional investors and sovereign funds.

He joined Katara Hospitality in 2013, one of the world's renowned luxury hotel owners, as General Counsel and Board Secretary. In that capacity, he took part in all strategic decisions and led the expansion of Katara Hospitality's portfolio of iconic hotels.

In February 2023, Kamal Rhazali joins Accor as Secretary General and General Counsel of the Luxury & Lifestyle division, and member of Accor's Management Board and of the Luxury & Lifestyle Executive Committee.

In his new role, Kamal will be assisting in setting up the Luxury & Lifestyle division, defining its strategy and ensuring its consistent implementation. As part of his role, he will also be involved in M&A transactions. Kamal will work closely alongside the Luxury & Lifestyle brands CEOs and coordinate the Legal, Commercial, and Talent & Culture functions of the division.
Floor Bleeker
Chief Technology Officer
Floor Bleeker holds a Bachelor's degree in Hotel Administration from Hotelschool The Hague, Netherlands and an MBA from the University of Colorado, USA.

Floor has over two decades of multinational experience in the hospitality industry, and a substantial background in IT leadership, strategy development and execution, business analysis and application development. In all his roles, Floor has prioritized team leadership and performance management as fundamental to delivering on the demands of the industry.

Prior to joining Accor, Floor was the Chief Information Officer of Mövenpick Hotels & Resorts. In this role he was responsible for IT strategy, program development and implementation across the Group.

When Mövenpick Hotels & Resorts joined Accor in November 2018, Floor was appointed Chief Information Officer for the Middle East & Africa and strategic IT programs across the Group. In this position, Floor contributed greatly to the modernization of the IT department and solutions for our hotels in this strategic region for the Group.

Floor was appointed Chief Technology Officer in November 2020. At the same time, he joined the Group's Executive Committee until January 2023, when he became member of Accor's Management Board.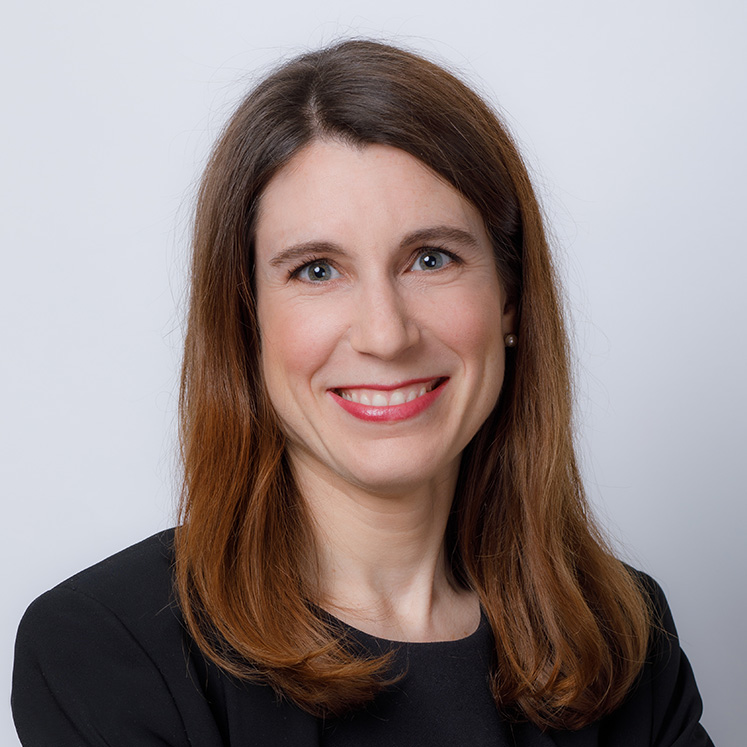 Alix Boulnois
Chief Digital Officer
Alix Boulnois holds a Master's Degree in Strategy and Management from HEC Paris and an MBA from Columbia Business School.

Alix began her career in consulting at McKinsey & Company in 2008 where she took the lead in many strategic programs in France and globally, primarily for luxury, pharmaceutical and telecom industry leaders as well as consumer goods. Specializing in distribution, marketing, innovation, and digital transformation, she was also an ambassador dedicated to gender equality and inclusion through the firm's "Women Matter" program.

In 2012, Alix joined e-commerce giant Amazon in Seattle where she spent five years. In her role as Head of Product and Innovation for all consumer goods categories in the United States she was directly involved in the launch of high-profile innovations, including « Prime Now ». In late 2016, Alix returned to France as Head of Consumer Package Goods for Amazon France and became Head of Suppliers, Pricing and Customer Experience for Amazon Europe in 2018. For several years she drove Amazon's strategic growth initiatives, achieving large-scale operational optimization.

Alix joined Accor in February 2020 as SVP Digital & Innovation. As a true incubator of leadership, she was jointly responsible for the Group's digital transformation and led the development of all digital products and experiences.

In May 2021, she was appointed Chief Digital Factory Officer in charge of digital transformation, innovation, engineering, and its deployment and became a member of the Executive Committee of that time.

In January 2023, she was appointed Chief Digital Officer, in charge of Digital Factory, Distribution & Loyalty and joined Accor's Management Board.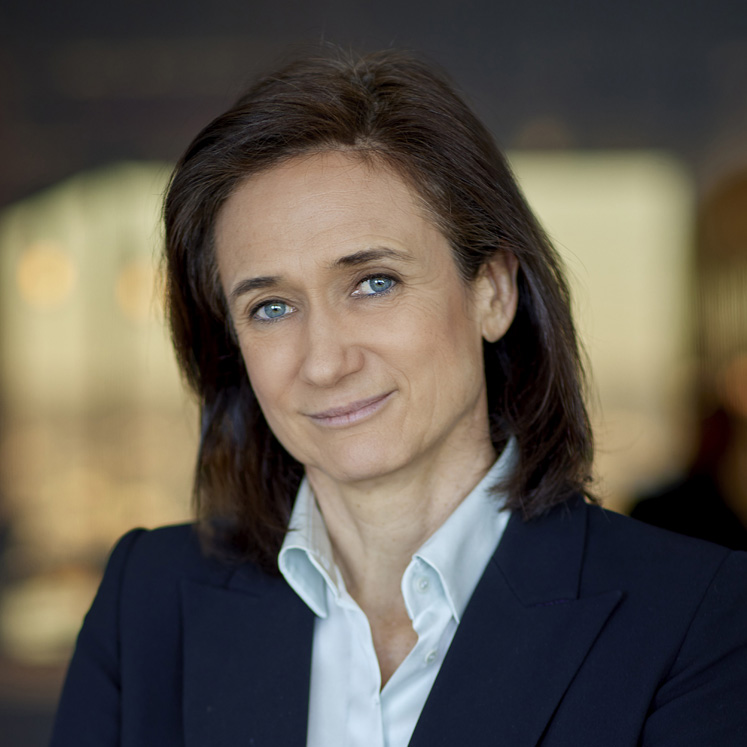 Caroline Tissot
Chief Procurement Officer
Caroline Tissot is a graduate of the Institut d'Etudes Politiques de Paris ("Sciences Po") and holds a Masters degree from the University of Paris Dauphine.

She started her career in 1995 as a consultant with Braxton Associés and then Deloitte France, where she notably worked for clients such as La Caisse d'Epargne, Orange and Renault. In 2003, Caroline Tissot joined General Electric's Brussels-based European head office where she spent nearly ten years in Procurement, gaining expertise in this field as well as robust international experience. In 2012, she was appointed Chief Procurement Officer of Bouygues Telecom, a French telecommunications operator.

In September 2016, Caroline Tissot moved to Accor to head up Group Procurement. She is developing the GPO (Group Procurement Organization) which references and supplies Accor's hotels around the world, and its partners, with services they need for their construction, refurbishment and daily operations.

In January 2023, she joined Accor's Management Board as Chief Procurement Officer.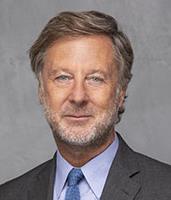 Sébastien Bazin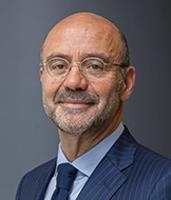 Jean-Jacques Morin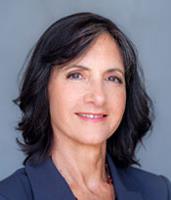 Martine Gerow
Besma Boumaza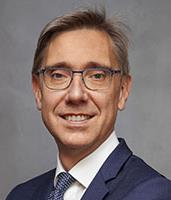 Steven Daines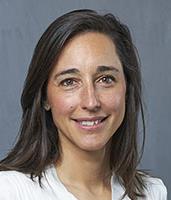 Brune Poirson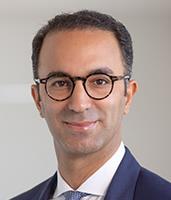 Kamal Rhazali
Floor Bleeker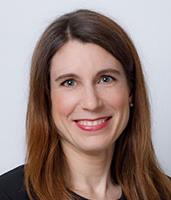 Alix Boulnois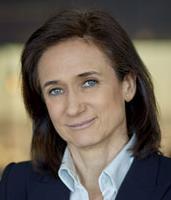 Caroline Tissot