Luxury & Lifestyle Executive Committee
The Luxury & Lifestyle division, under the leadership of Sébastien Bazin as Division CEO, brings together Accor's luxury brands as well as the Group's lifestyle entity Ennismore and is structured around the brand collections, three transversal functions and the Greater China region to best address needs of this market.

Back to Executive Management
Luxury & Lifestyle Executive Committee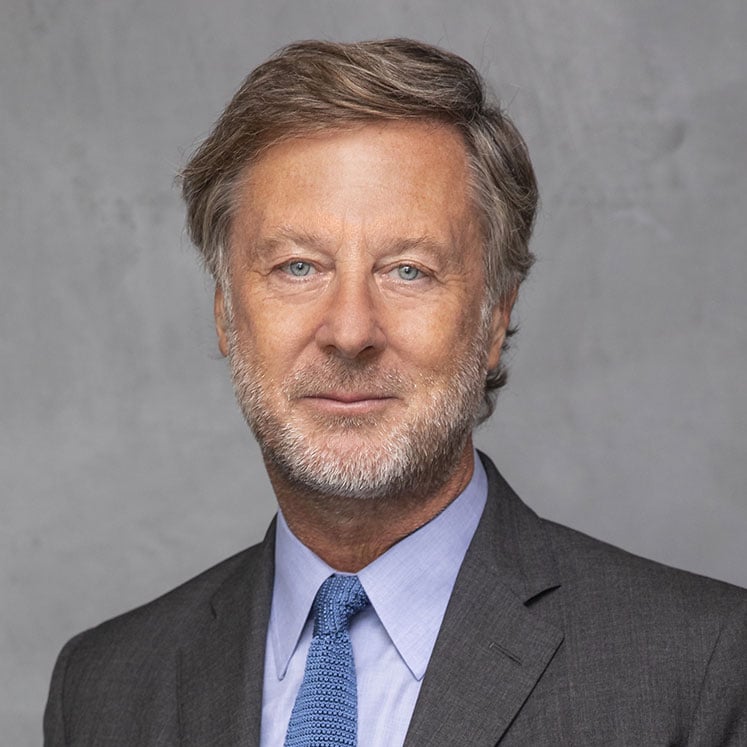 Sébastien Bazin
Group Chairman & CEO and Luxury & Lifestyle Division CEO
After five years working in several financial positions in New York, San Francisco and London, Sébastien Bazin was appointed CEO of Hottinguer Rivaud Finances, an investment bank, in 1990, and then CEO of L'Immobilière Hôtelière, a hotel developer in France, in 1992. In 1997, he moved to Colony Capital, a private real estate investment firm, to head up its European branch and lead several acquisitions, principally in the hospitality sector (Générale des Eaux, Club Méditerranée, Lucien Barrière, Fairmont & Raffles, Buffalo Grill, Château Lascombes, Stadia Consulting and others).

He joined Accor's Board of Directors in 2005 and, via Colony Capital, became a Paris Saint-Germain shareholder in 2006 and the club's Chairman in 2009.

In August 2013, he resigned from his duties at Colony Capital and was appointed Chairman and CEO of Accor.

Sébastien Bazin is President of the Gustave Roussy Foundation's Board of Directors since July 2023, and has been a member of GE's Board of Directors since 2016.

In January 2023, in addition to his current role as Group Chairman & CEO, he also took under his leadership the Group's Luxury & Lifestyle division as division CEO.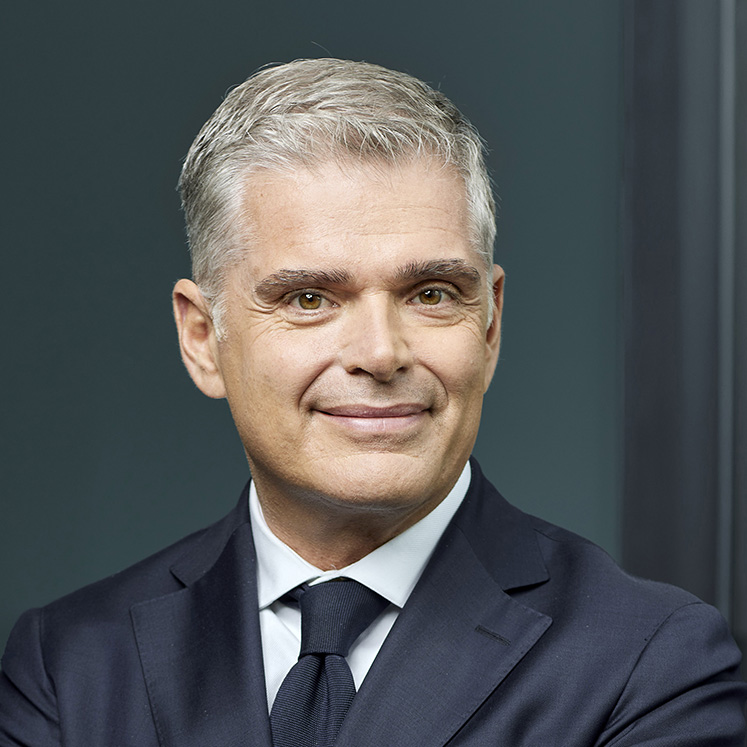 Omer Acar
CEO Raffles & Orient Express
Omer Acar holds degrees from Hotel Institute Montreux and Hawaii Pacific University, and successfully completed Cornell's Hotel Real Estate Investments and Asset Management certificate program.

Omer is an eminent specialist in luxury hospitality. He started his career at Four Seasons in various operational positions at several hotels in the United States and Egypt. He moved to Harrods in England as Group Director of Food & Beverage in 2005, was appointed General Manager of the Ritz in Paris in 2006, and then moved to the Royal Monceau – Raffles Paris in the same capacity in 2011.

He joined Katara Hospitality in 2014 as Managing Director for Europe and the Americas, where he supervised 18 hotels including The Plaza in New York, Peninsula in Paris, Carlton in Cannes, Excelsior in Rome, Grosvenor House and The Savoy in London.

In March 2023, Omer Acar joined Accor as CEO Raffles & Orient Express and serves as a member of the Group's Luxury & Lifestyle Executive Committee. Based in New York City, he also has the responsibility of representing Accor on the North American market.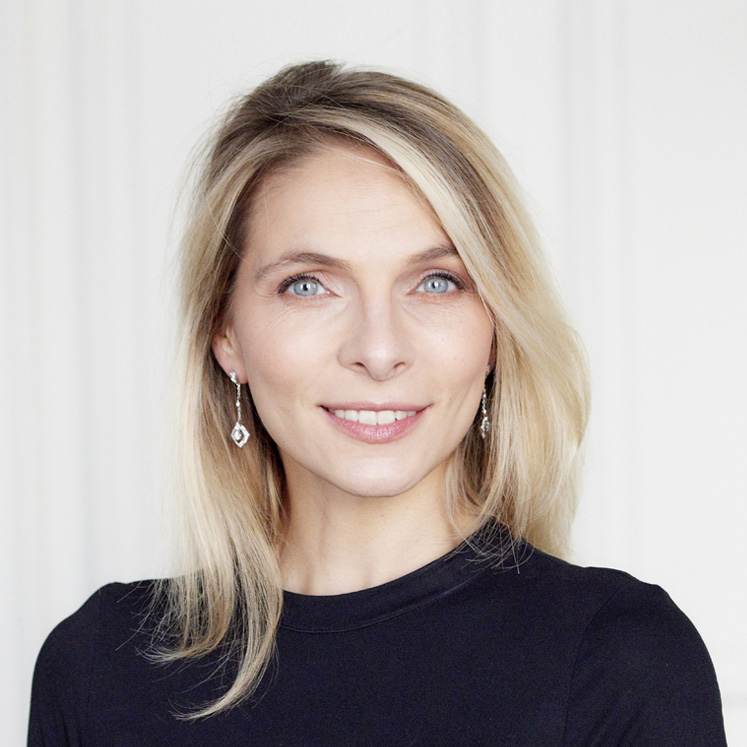 Maud Bailly
CEO Sofitel, MGallery & Emblems
Maud Bailly began her studies in modern literature at the Ecole Normale Supérieure, before continuing with a Master's degree in Public Administration at the Institut d'Etudes Politiques de Paris. Graduated from the Ecole Nationale d'Administration, she began her career in 2007 at the General Inspectorate of Finance, where she carried out several strategic and financial audit assignments in France and abroad, most notably for the World Bank and the International Monetary Fund.

In 2011, she joined the SNCF where she was appointed Director of Paris Montparnasse station and Deputy Director of TGV product coordination for the Paris Rive Gauche area. In 2014, she became Director of Trains.

In May 2015, she joined French Prime Minister Manuel Vall's office as Head of the economic & digital department responsible for economic, budget, fiscal, industrial and digital affairs. She worked on various issues such as withholding tax, Brexit and the Digital Republic Act on data protection and accessibility. She left in December 2016, returning to the General Inspectorate of Finance.

In April 2017, Maud joined Accor as Chief Digital Officer, member of the Executive Committee, in charge of Digital, Data, Information Systems, Distribution, Sales and Customer and becomes member of the Executive Committee at that time.

In May 2018, Maud joined the French Digital Council, (CNNum), a 30-people-circle nominated by the French Minister of Digital to work on the challenges of the digital transition in France and its economic and societal impacts. She contributed to the report "Travailler à l'ère des plateformes ; mise à jour requise" (Working in the age of platforms; update required).

In October 2020, Maud Bailly was appointed Chief Executive Officer for Southern Europe, with the mission to operate and develop the Group's business in France, Spain, Italy, Greece, Portugal, Malta and Israel.

In January 2023, Maud was appointed CEO Sofitel, MGallery & Emblems and member of Accor's Luxury & Lifestyle Executive Committee.

Additionally, Maud is very committed to coaching and teaching, she gives regular trainings on performance, digital & CSR transformation stakes and organizations.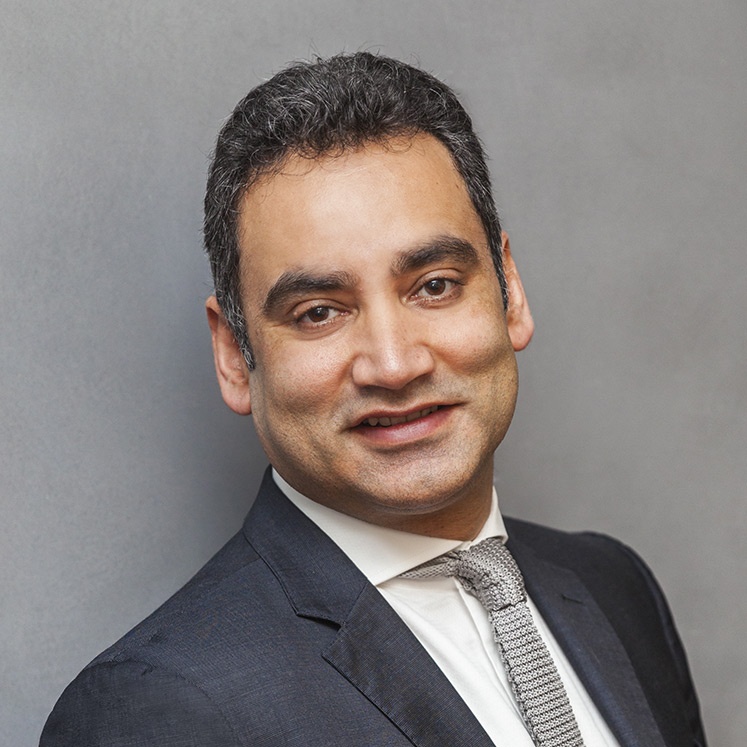 Gaurav Bhushan
Co-CEO Ennismore
Gaurav Bhushan holds a MBA from the Royal Melbourne Institute of Technology (RMIT University) and a post graduate Diploma in Applied Finance and investment from the Securities Institute of Australia (SIA).

Gaurav is a seasoned professional with more than 25 years' experience in hospitality, leisure, travel and tourism both at strategic and operational levels. He began his career with Accor in Australia holding various positions in operations and finance.

In 2000, he moved into hotel development and investment, in a variety of roles including Chief Development and Investment Officer for Asia Pacific.

Gaurav was appointed Global Chief Development Officer of Accor in 2015 therefore responsible for all hotel development, investment and M&A activities for the Group worldwide.

Under his leadership, Accor footprint experienced an unprecedented expansion and grew its brand portfolio from 12 to over 40 brands with the opening of one hotel a day in average and the signing of over 500 hotels a year.

Gaurav joined the Group's Executive Committee in January 2017 and in October 2020, he was appointed CEO of the Lifestyle & Entertainment Brands and co-CEO of Ennismore in 2021. He is currently a board member of Ennismore & Banyan Tree.

In January 2023, Gaurav joined Accor's Luxury & Lifestyle Executive Committee, as co-CEO of Ennismore.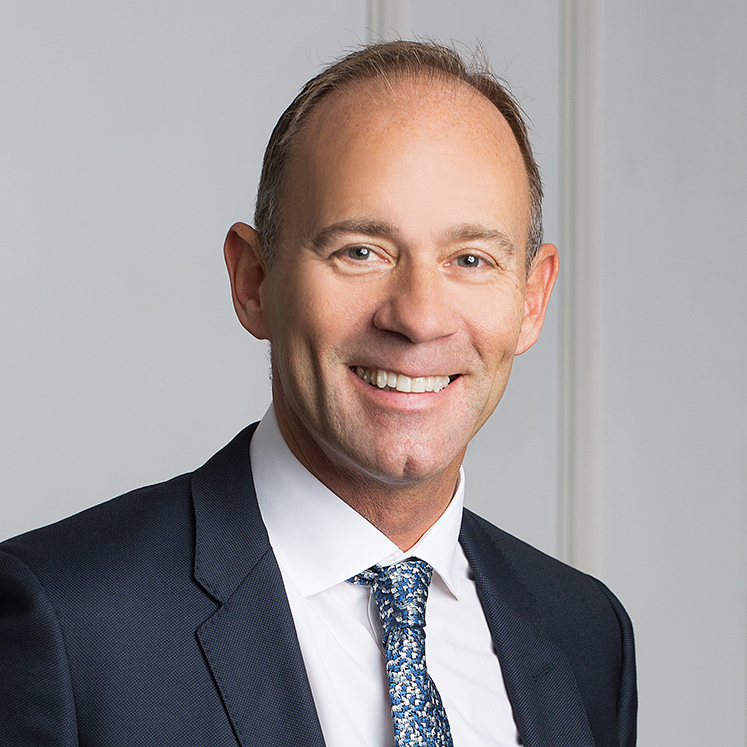 Mark Willis
CEO Fairmont
Mark Willis holds an MBA in International Business from Oxford University in the United Kingdom and has completed a number of senior management programs at Cornell University, New York.

With a career spanning over 35 years with leading hospitality companies, including IHG and Sun International, a large portion of his professional life was spent with the Radisson Hotel Group (formerly Carlson Rezidor Hotel Group), where he held a number of senior leadership positions, including Senior Vice President Middle East, Africa & Turkey. It was in this role that Mark oversaw all brands within a portfolio of 85 hotels with over 80 hotels in the development pipeline.

Marks brings with him a wealth of operational experience alongside an intuitive knowledge of the Middle East and Africa, a region that he has worked in for over 20 years.

Mark was the President for the Asia region with Mövenpick Hotels & Resorts, from where he joined Accor and the Executive Committee in September 2018, upon the Group's acquisition of Mövenpick Hotels & Resorts. His scope expanded as he took over the role of CEO India, Middle East, Africa & Turkey, with more than 500 hotels in the portfolio and pipeline across over 22 brands.

In January 2023, Mark Willis was appointed CEO Fairmont and member of Accor's Luxury & Lifestyle Executive Committee.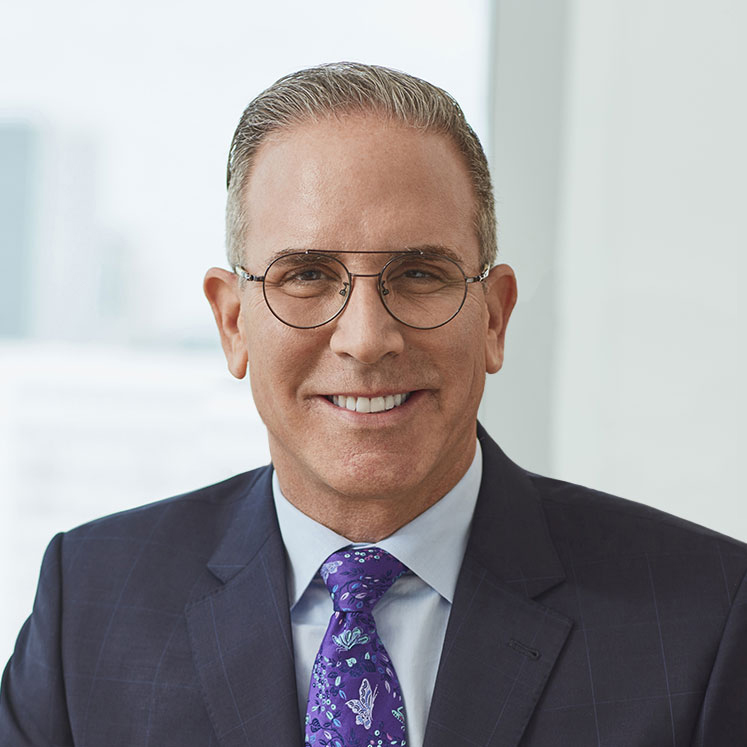 Gary Rosen
CEO Greater China
Gary Rosen, an American national, holds a Bachelor's Degree on International Studies from the University of Hartford, USA and completed an Executive Management and Global Leadership program with Harvard Business School. He also completed a full-time immersion program at the CTC-CIS Language Institute in Xi'an and Shanghai, and as a result has a strong command of Mandarin and deep understanding of Chinese culture.

Prior to joining Accor, Gary was Chief Operating Officer of The Bicester Village Shopping Collection, a chain of luxury retail shopping destinations in China and Europe. Prior to that, he held executive leadership positions from operations and guest services, to marketing and hotel management as well as corporate sustainability across several large companies including The Walt Disney Company, McDonald's and InterContinental Hotels Group. The Wall Street Journal recognized him for his innovative leadership in redefining branding and marketing in China.

Gary began his career at Accor as Chairman and Chief Operating Officer for Greater China in September 2018. Having made China his second home since 2004, he masters knowledge of the aspirations of the China market.

Gary Rosen was appointed to Accor's Executive Committee as Group CEO Greater China in October 2020.

In January 2023, he joined Accor's Luxury & Lifestyle and Premium, Midscale & Economy Executive Committees, as both divisions' CEO Greater China.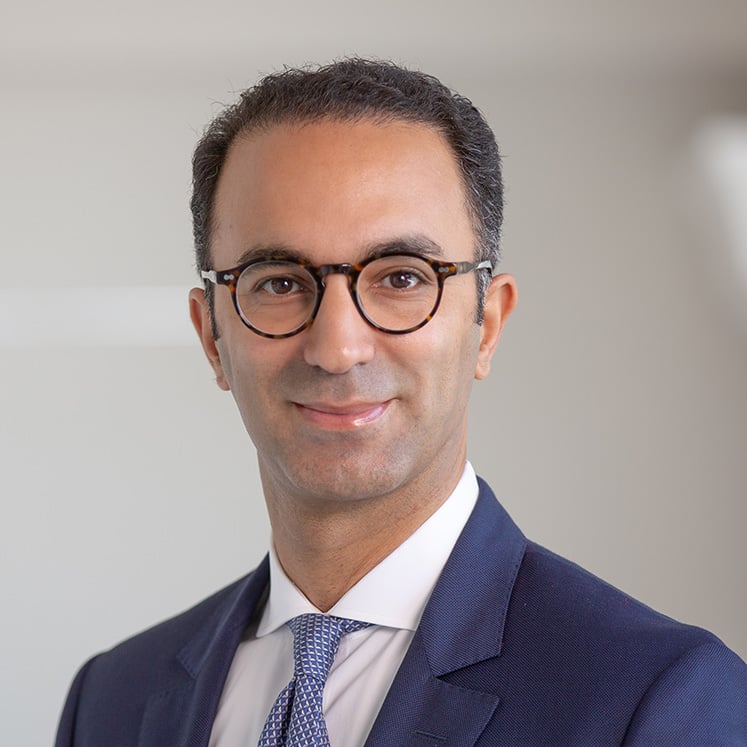 Kamal Rhazali
Secretary General and General Counsel, Luxury & Lifestyle
Kamal holds several law degrees from the Sorbonne University and has been admitted to the Paris Bar in 2005.

He started his career with top tier international law firms, in France then Dubai, where he advised international corporates, top-tier institutional investors and sovereign funds.

He joined Katara Hospitality in 2013, one of the world's renowned luxury hotel owners, as General Counsel and Board Secretary. In that capacity, he took part in all strategic decisions and led the expansion of Katara Hospitality's portfolio of iconic hotels.

In February 2023, Kamal Rhazali joins Accor as Secretary General and General Counsel of the Luxury & Lifestyle division, and member of Accor's Management Board and of the Luxury & Lifestyle Executive Committee.

In his new role, Kamal will be assisting in setting up the Luxury & Lifestyle division, defining its strategy and ensuring its consistent implementation. As part of his role, he will also be involved in M&A transactions. Kamal will work closely alongside the Luxury & Lifestyle brands CEOs and coordinate the Legal, Commercial, and Talent & Culture functions of the division.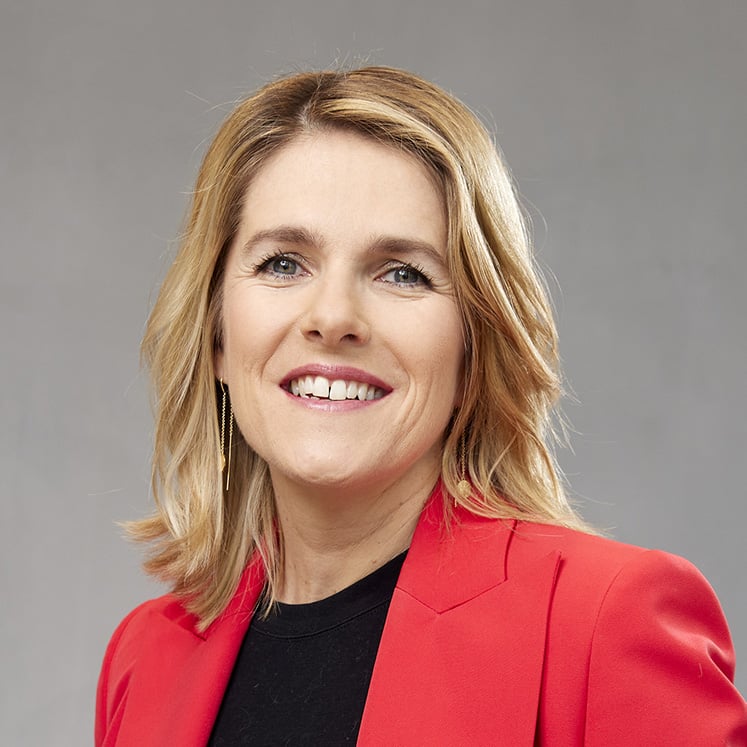 Agnès Roquefort
Chief Development Officer
Agnès Roquefort holds a MBA from ESSEC Business School in Paris, with a specialty in Corporate Finance.

Agnès is a seasoned professional with more than 15 years' experience in hospitality, travel and tourism with different positions in Strategy, Business Development, M&A, Marketing, Digital, Revenue Management and Data. On top of these expertises, Agnès is an enthusiastic team leader with a strong dedication to talent development.

Agnès started her career in the Private Equity Fund Turenne Capital. In 2002, she joined Bain & Company, the major strategic consulting firm where she mainly worked on due diligence projects for multiple industries. From 2004 to 2010, she pursued strategic consulting at Advancy as Principal, working on strategic projects mainly in the Tourism, Travel, F&B and Hospitality sectors.

Agnès joined Accor in 2010 and was successively Chief of Staff for the Global COO, Global Head of Revenue Management & Pricing, Global Head of MGallery and SVP Digital Strategy, Integrations & Data. She became Group Chief Development Officer in 2020 and a member of the Group's Executive Committee at that time.

In January 2023, Agnès joined Accor's Luxury & Lifestyle Executive Committee, as the division's Chief Development Officer.

Agnès is the mother of 2 daughters, and is a strong advocate of gender equality at work. She contributes to RiiSE, the Accor gender equality network and pays a particular attention to talents' mentoring.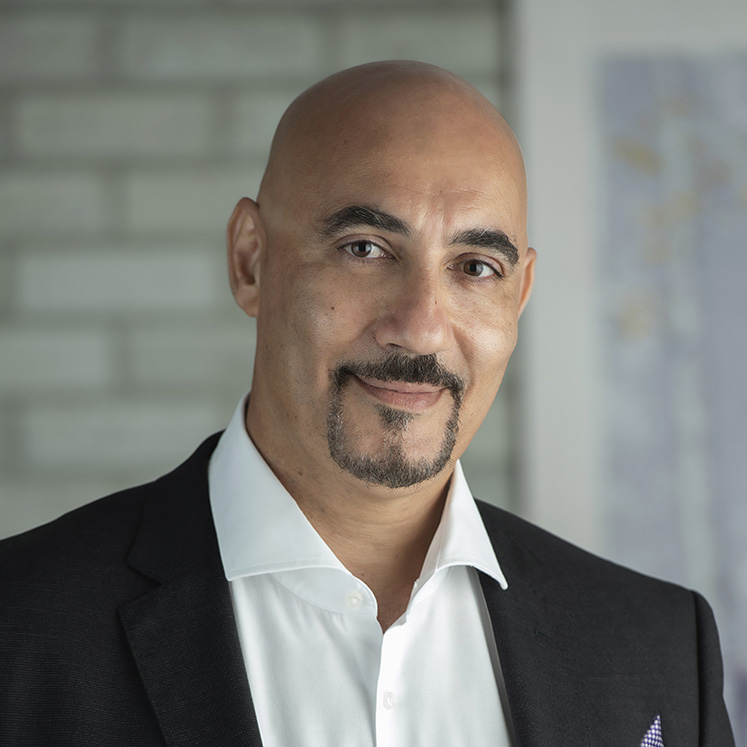 Johny Zakhem
Chief Financial Officer
Johny Zakhem holds a Bachelor of Science degree in Business from the Lebanese American University in Beirut. He is also a certified chartered accountant and a UAE chartered accountant.

Johny Zakhem boasts over 30 years of hospitality experience having held senior finance and business support roles across Europe, Africa, the Middle East, India and Asia Pacific.

Before joining Accor, Johny spent the majority of his career with InterContinental Hotels Group, most recently as Vice-President Operations Finance for India, the Middle East and Africa. Prior to this, he spent several years in China where he provided finance and business support for over 300 properties. He has proven expertise in both corporate and operational finance, with a solid background in driving the performance and efficiency of large portfolios of properties.

Johny joined Accor in 2019 as Chief Financial Officer, India, Middle East, Africa & Turkey, overseeing a portfolio of over 400 properties and more than 100 properties in the pipeline for the region.

In January 2023, Johny joined Accor's Luxury & Lifestyle Executive Committee as the division's Chief Financial Officer.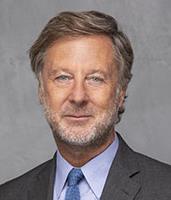 Sébastien Bazin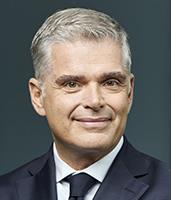 Omer Acar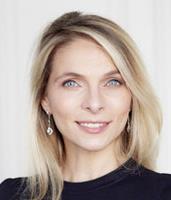 Maud Bailly
Gaurav Bhushan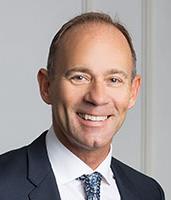 Mark Willis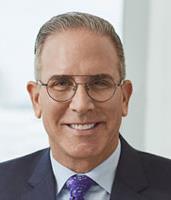 Gary Rosen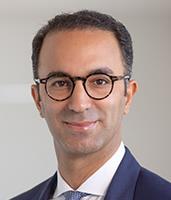 Kamal Rhazali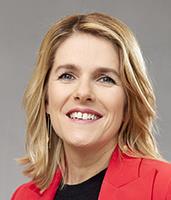 Agnès Roquefort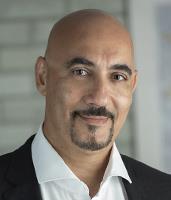 Johny Zakhem