Executive Committee
Executive Committee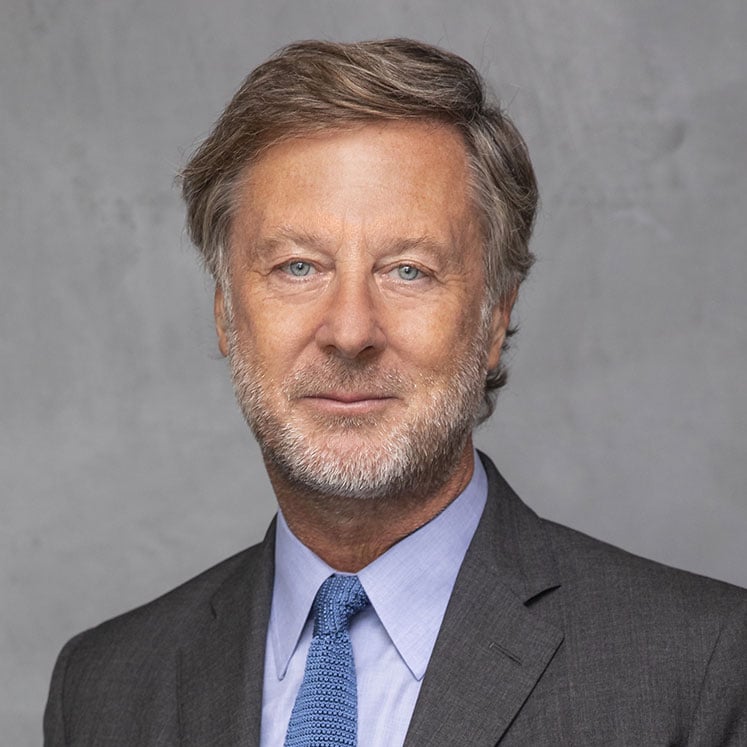 Sébastien Bazin
Chairman and CEO
After five years working in several financial positions in New York, San Francisco and London, Sébastien Bazin was appointed CEO of Hottinguer Rivaud Finances, an investment bank, in 1990, and then CEO of L'Immobilière Hôtelière, a hotel developer in France, in 1992. In 1997, he moved to Colony Capital, a private real estate investment firm, to head up its European branch and lead several acquisitions, principally in the hospitality sector (Générale des Eaux, Club Méditerranée, Lucien Barrière, Fairmont & Raffles, Buffalo Grill, Château Lascombes, Stadia Consulting and others).

He joined Accor's Board of Directors in 2005 and, via Colony Capital, became a Paris Saint-Germain shareholder in 2006 and the club's Chairman in 2009.

In August 2013, he resigned from his duties at Colony Capital and was appointed Chairman and CEO of Accor.

Sébastien is Vice-Chairman of the Gustave Roussy Foundation's Supervisory Board, and has been a member of GE's Board of Directors since 2016.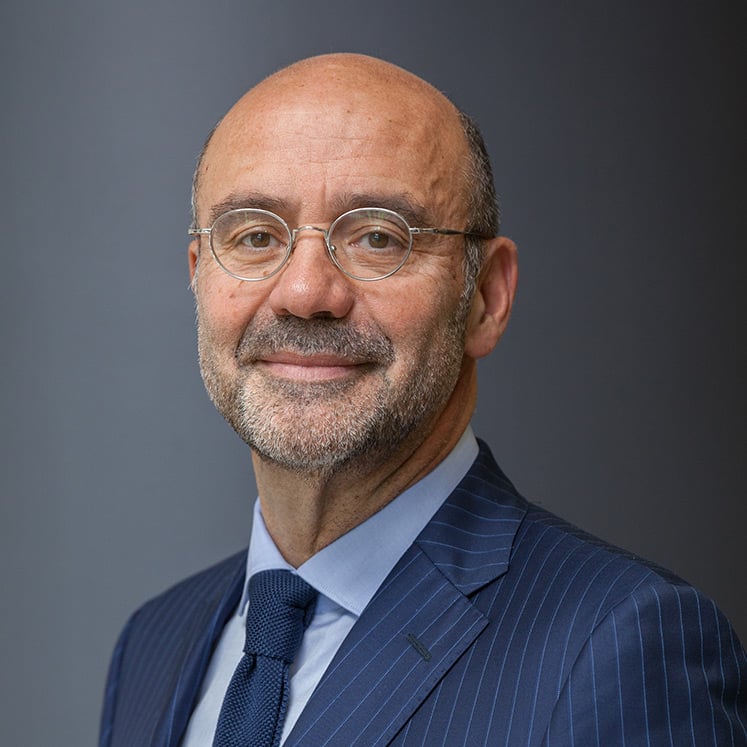 Jean-Jacques Morin
Deputy CEO & CFO
Jean-Jacques Morin is a graduate of the Ecole Nationale Supérieure de l'Aéronautique et de l'Espace, holds an MBA from Thunderbird School of Global Management (Arizona State University) and is qualified with the French Institute of Chartered Accountants, the Ordre des Experts Comptables.

He began his career with Deloitte where he spent five years in Audit and Consulting, first in Paris and then in Montreal. He continued to work internationally in the semiconductor sector for 13 years, at Motorola, ON Semi in Arizona, and lastly at Communicant AG, a Berlin-based start-up. He joined Alstom in 2005 as CFO for the Power in Zurich and then Transport sectors, before being appointed Group CFO.

Jean-Jacques joined Accor's Executive Committee as CFO in 2015. Today he is Deputy CEO responsible for Finance, Strategy, IT, Legal Affairs, Procurement and Communications.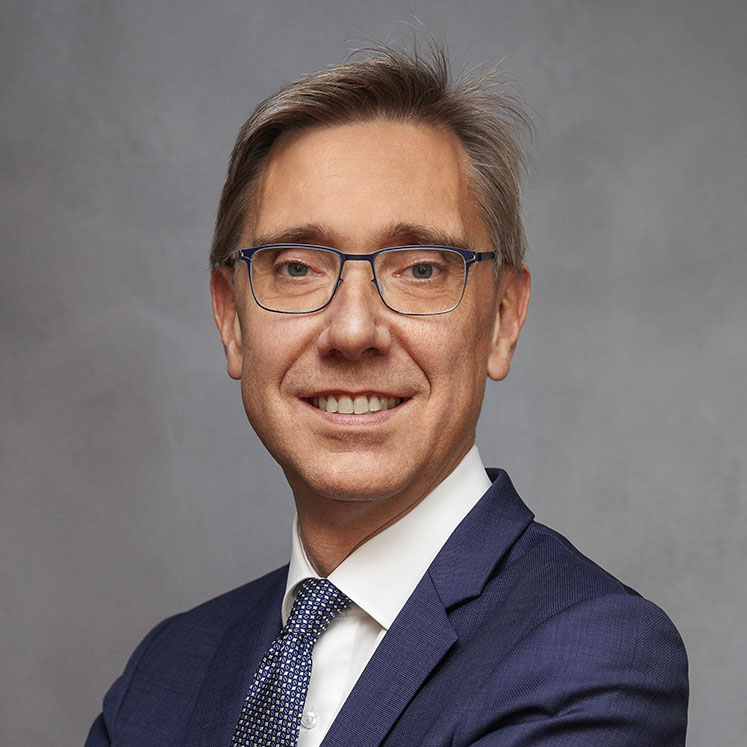 Steven Daines
Chief Talent & Culture Officer
Steven Daines is a French and British national. He is graduated in Economics and holds an MBA in Hospitality Management from ESSEC.

Steven Daines started his career in Florida as a Purser on cruise ships before joining Accor in 1994. For 10 years, Steven worked in Accor's subsidiary for Train services, Compagnie des Wagons-Lits, in France, the UK, Spain and eventually in Italy where he was Country Manager for 5 years. Steven then switched to the Hotel Business and held several positions in regional hotel operations, in France and South America. In 2012, he was appointed General Manager for Formule 1 and ibis Budget for France.

He was appointed at the Executive Committee in 2014, as Regional CEO in charge of Northern Europe and Russia. He was afterwards in charge of Middle East and Africa and of the New Businesses division until end of 2017, joining then Affidea, the European leader in the operation of Diagnostic Centers, in the healthcare business.

In November 2019, he was appointed Chief Talent & Culture Officer and member of Accor's Executive Committee.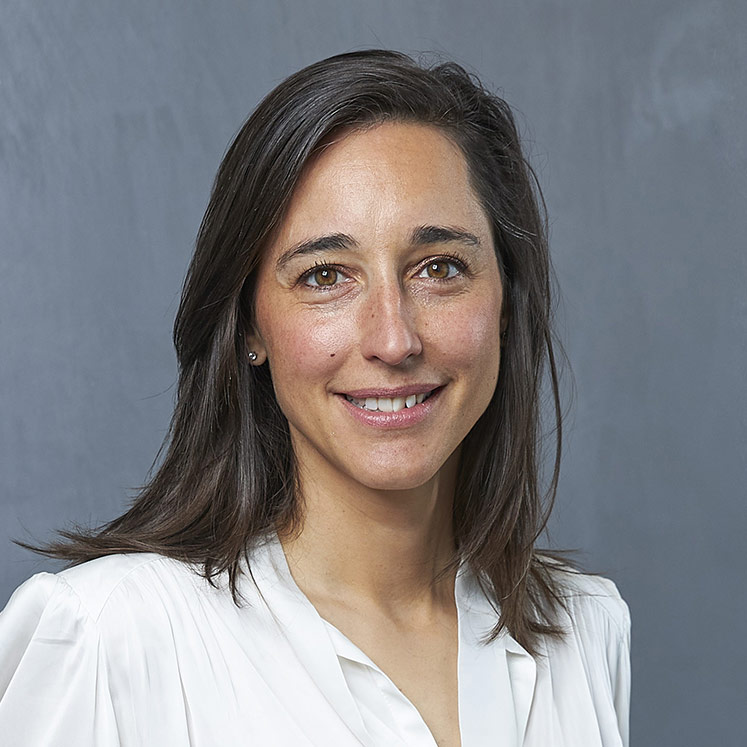 Brune Poirson
Chief Sustainability Officer
Brune Poirson is a graduate of both the Aix-en-Provence Institut d'Etudes Politiques (France) and the London School of Economics (UK). She also holds a Master's Degree from the Harvard Kennedy School of Government (US).

Having always been committed to sustainable development, Brune has dual experience working in the private and public sectors. She held various roles in New Delhi (India), in the Office of the Indian Prime Minister and at the French Development Agency, before becoming Director of Social Responsibility – South Asia for Véolia in 2011. In 2015, in parallel with her work within a green start-up incubator in Boston, Brune was involved in the French presidential and parliamentary election campaign.

Within the French government, she was elected to the French National Assembly for the Vaucluse département in 2017 and was subsequently appointed Secretary of State for the Environmental Transition, where she championed the anti-waste law, which among other things addressed plastic pollution. The first French person to be elected Vice President of the United Nations Environment Assembly, she is also a member of the Board of Trustees of Fondation de la Mer.

Brune joined Accor in May 2021 as Chief Sustainability Officer and is a member of the Executive Committee. With the tasks of defining, driving and monitoring the commitments, strategy and roll-out of the Group's action plans in relation to sustainable development, Brune is also responsible for Accor Solidarity and ALL Heartists endowment funds.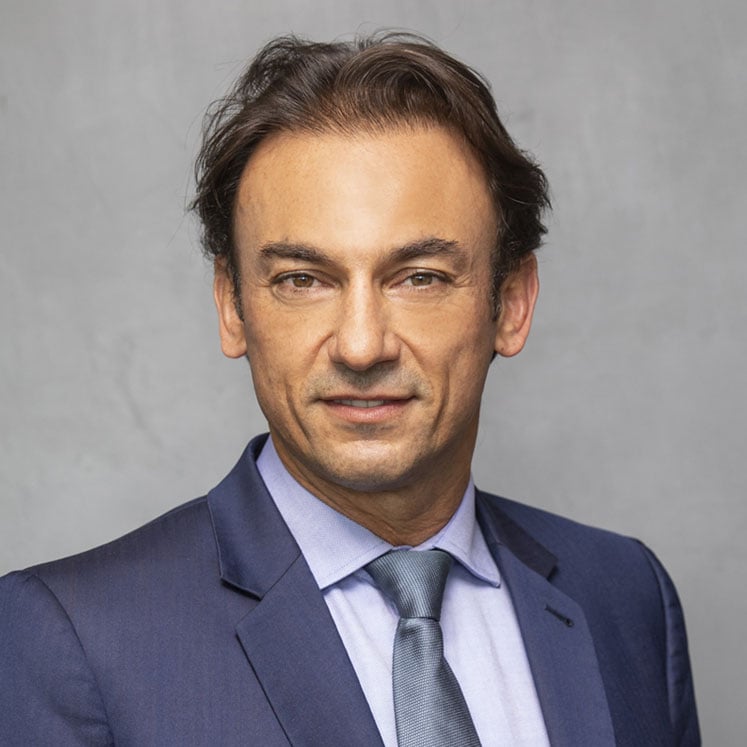 Patrick Mendes
Group Chief Commercial Officer in charge of Sales, Marketing, Distribution, Digital and Loyalty
Graduated from INSEAD, Patrick Mendes holds an MBA in Management and Marketing from IAE Aix-en-Provence, a Master in Management from University of Chambery after studying at the "Hospitality Management School" in Bordeaux.
After an experience in real estate development. Patrick started working for Edenred (Payment & Loyalty solutions) in 1994 supporting business development and moved from Paris to Lisbon in 2000 to run Edenred Spain and Portugal.
In 2005, Patrick joined the Accor Group, to lead an international team as Senior VP Global Sales & Distribution. In 2011, he moved to Latin America – one of the Group's key markets as COO Luxury and Midscale brands, based in Sao Paulo.
In 2015, he became CEO Latin America and joined the Group's Executive Committee.
French born and citizen of the world, father of 3, Patrick has worked in many geographies (Europe, Asia Pacific, USA, Latin America...) and has an extensive global experience from the field to top management positions. In all his roles, Patrick strongly contributed to business performance whilst being a strong advocate of CSR and a diversity Champion.
In October 2020, Patrick Mendes takes over a global responsibility as Group Chief Commercial Officer (CCO) in charge of Sales, Marketing, Distribution, Digital and Loyalty.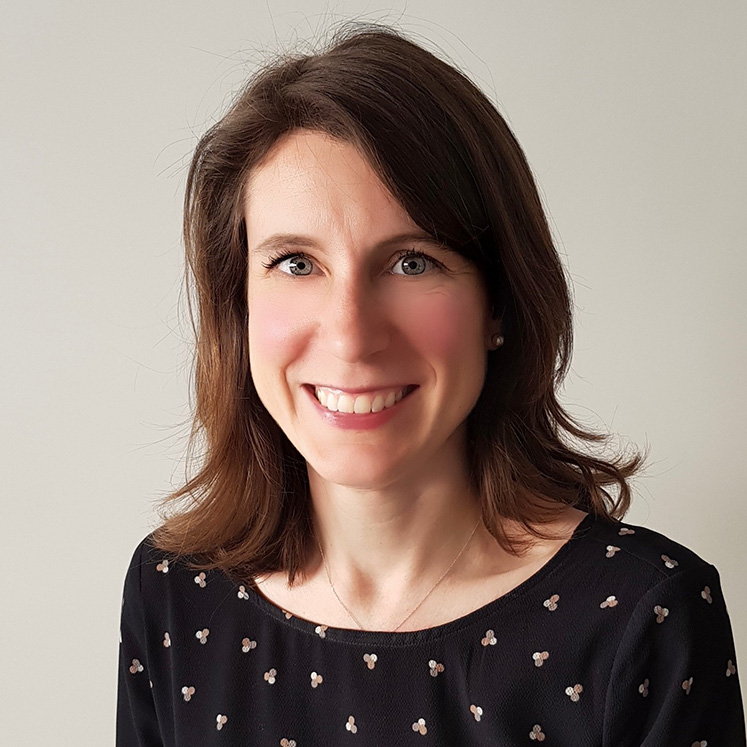 Alix Boulnois
Chief Digital Factory Officer
Alix Boulnois holds a Master's Degree in Strategy and Management from HEC Paris and an MBA from Columbia Business School.

Alix began her career in consulting at McKinsey & Company in 2008 where she took the lead in many strategic programs in France and globally, primarily for luxury, pharmaceutical and telecom industry leaders as well as consumer goods. Specializing in distribution, marketing, innovation, and digital transformation, she was also an ambassador dedicated to gender equality and inclusion through the firm's « Women Matter" program.

In 2012, Alix joined e-commerce giant Amazon in Seattle where she spent five years. In her role as Head of Product and Innovation for all consumer goods categories in the United States she was directly involved in the launch of high-profile innovations, including « Prime Now ». In late 2016, Alix returned to France as Head of Consumer Package Goods for Amazon France and became Head of Suppliers, Pricing and Customer Experience for Amazon Europe in 2018. For several years she drove Amazon's strategic growth initiatives, achieving large-scale operational optimization.

Alix joined Accor in February 2020 as SVP Digital & Innovation. As a true incubator of leadership, she was jointly responsible for the Group's digital transformation and led the development of all digital products and experiences.

Building on these achievements, she joined the Group's Executive Committee in May 2021 and was appointed Chief Digital Factory Officer in charge of digital transformation, innovation, engineering, and its deployment.
Floor Bleeker
Chief Technology Officer
Floor Bleeker holds a Bachelor degree in Hotel Administration from Hotelschool The Hague, Netherlands and an MBA from the University of Colorado, USA.
Floor has over two decades of multinational experience in the hospitality industry, and a substantial background in IT leadership, strategy development and execution, business analysis and application development. In all his roles, Floor has prioritized team leadership and performance management as fundamental to delivering on the demands of the industry.
Prior to joining Accor, Floor was the Chief Information Officer of Mövenpick Hotels & Resorts. In this role he was responsible for IT strategy, program development and implementation across the Group.
When Mövenpick Hotels & Resorts joined Accor in November 2018, Floor was appointed Chief Information Officer for the Middle East & Africa and strategic IT programs across the Group. In this position, Floor contributed greatly to the modernization of the IT department and solutions for our hotels in this strategic region for the Group.
Floor joined the Executive Committee upon his appointment as Chief Technology Officer in November 2020.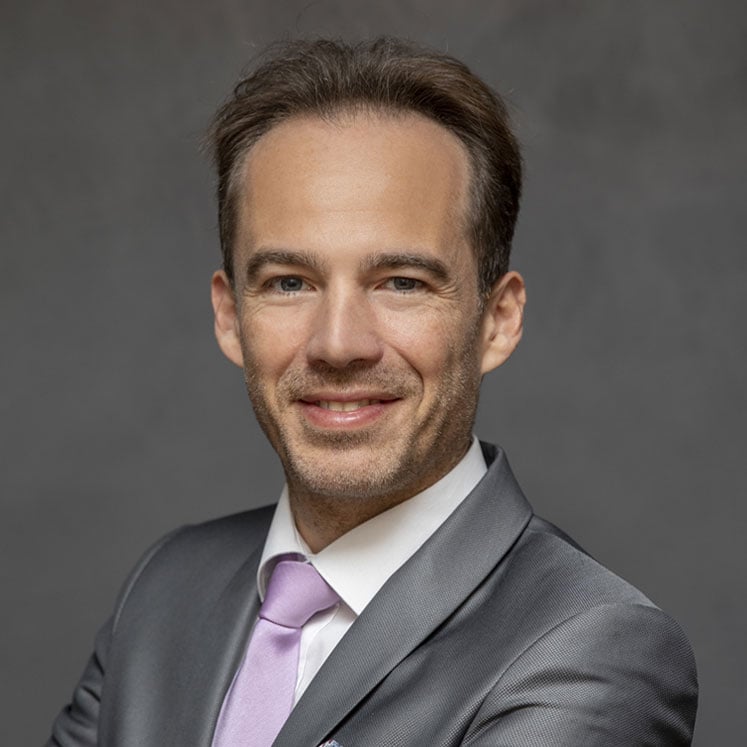 Fabrice Carré
Chief Strategy Officer
Fabrice Carré is graduated from ESSEC Business School and holds a Public Works Engineer degree from ESTP (Ecole Spéciale des Travaux Publics).
Fabrice started his career in 2001 at Arthur Andersen Business Consulting (now Bearingpoint) as Strategy Consultant and then went on, as manager, to drive restructuring, performance and growth management assignments in several CAC 40 companies, operating in energy, telecoms or technology and in government agencies and public institutions.
Fabrice joined Accor as Strategic project manager in 2006. In 2008, he was part of the new Strategy Department, which led the split between Accor Hospitality and Accor Services. In 2010, he was appointed Strategy & Investment VP, expanding his responsibilities to include financial analysis of all the Group's development and investment projects. He was promoted Strategy & Investment SVP in 2013 and was part of the team driving Accor's transformation with the HotelServices / HotelInvest split, as well as the acquisition of Fairmont Raffles Hotels International (FRHI). Mid-2016, he became SVP Strategy & Corporate Finance responsible for financial management and performance monitoring of Sales, Marketing, Distribution, Loyalty and IT activities, in addition to his existing missions. Fabrice led the internal team in charge of the Booster project.
In October 2020, Fabrice Carré is appointed Chief Strategy Officer and joins the Group's Executive Committee.
Agnès Roquefort
Chief Development Officer
Agnès Roquefort holds a MBA from ESSEC Business School in Paris, with a specialty in Corporate Finance.

Agnès is a seasoned professional with more than 15 years' experience in hospitality, travel and tourism with different positions in Business strategy, M&A, Marketing, Revenue Management, and Data. On top of these expertises, Agnès is an enthusiastic team manager with a strong dedication to talent development.

Agnès started her career in the Private Equity Fund Turenne Capital. In 2002, she joined Bain & Company, the major strategic consulting firm where she mainly worked on due diligence projects for multiple industries. From 2004 to 2010, she pursued strategic consulting at Advancy as Principal, working on strategic projects mainly in the Tourism, Travel, F&B and Hospitality sectors.

Agnès joined Accor in 2010 and was successively Chief of Staff for the Global COO, Global Head of Revenue Management & Pricing and Global Head of MGallery brand. In her last position as Senior VP Strategy, Integrations & Data, Agnès successfully integrated several major brands within Accor offering portfolio.

Agnès is the mother of 2 daughters, and is a strong advocate of gender equality at work. She contributes to RiiSE, the Accor diversity network and pays a particular attention to mentoring talents.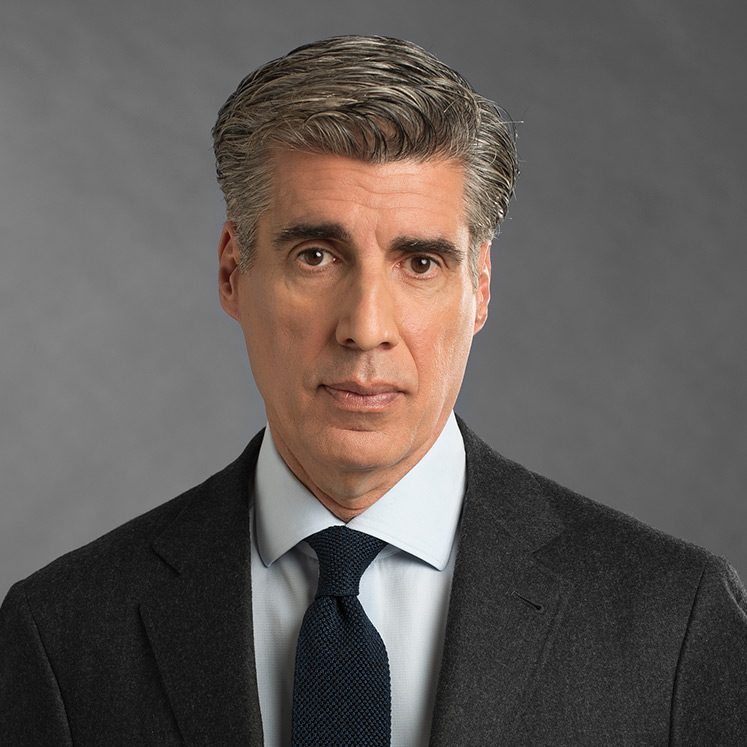 Stephen Alden
CEO Raffles & Orient Express
Stephen holds a master's degree in International Hospitality and Tourism Management from Glion Institute of Higher Education in Switzerland.

With great passion for Luxury Hospitality, Stephen moved instinctively into this industry, where he has been loyal for almost three decades. Known as a successful builder of international luxury hotel brands, he achieved a highly distinguished career in different hospitality groups across North America, Europe, Asia, and the Middle East.

Stephen worked for more than 10 years for Starwood Hotels & Resorts, where he opened the St Regis in New York and led the St Regis and Luxury Collection brands globally. He left Starwood in 2005 and became CEO of Maybourne Hotel Group for nine years, whose flagship properties include Claridge's, The Connaught and The Berkeley. In 2016 he was appointed CEO of The Set, owner and operator of London's Hotel Café Royal, The Conservatorium in Amsterdam and the Lutetia in Paris. Before joining Accor, Stephen was CEO of The Dedica Anthology and has developed a new luxury brand in 2017, encompassing a portfolio of nine distinctive properties across Europe.

Stephen has served on the boards of Walpole British Luxury (London) and London First as well as Ferragamo's Lungarno Collection (Florence). He was awarded an honorary title in 2002 as "Console di Roma" for the renovation of the César Ritz Grand hotel, completed in time for the Giubileo 2000 celebrations.

Stephen Alden collaborates with Bain & Company as part of its external advisor network supporting luxury and hospitality verticals.

In May 2021, Stephen Alden is appointed as CEO Raffles & Orient Express and joins the Group's Executive Committee.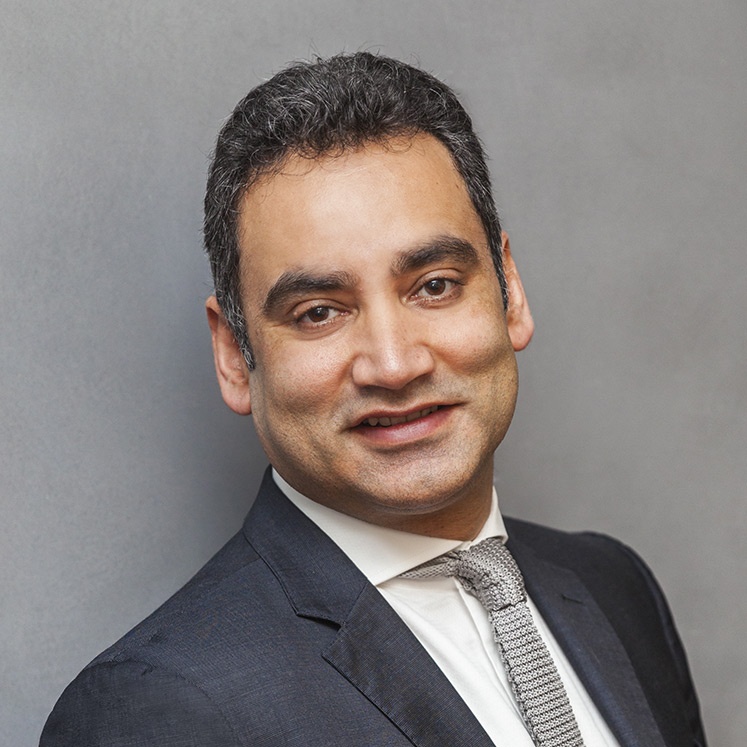 Gaurav Bhushan
CEO Accor Lifestyle & Entertainment, Co-CEO Ennismore
Gaurav Bhushan holds a MBA from the Royal Melbourne Institute of Technology (RMIT University) and a post graduate Diploma in Applied Finance and investment from the Securities Institute of Australia (SIA).
Gaurav is a seasoned professional with more than 25 years' experience in hospitality, leisure, travel and tourism both at strategic and operational levels.
Gaurav began his career at Accor in Australia in 1995, holding various positions in operations and finance. In 2000, he moved into the hotel network development, taking the position of Business Development Manager then Head of Development for Australia, New Zealand and Japan, and then VP Development for North Asia and the Pacific in 2004. He has been heading the Asia-Pacific development teams and coordinating development through joint ventures and partnerships in the region, since 2006. During this period, Gaurav led, amongst other strategic achievements, the acquisition of Mirvac Hotels & Resorts in Australia and New Zealand and he initiated the partnership with Huazhu in China.
Gaurav was appointed Global Chief Development Officer of Accor in 2015 therefore responsible for the Group's network development worldwide as well as of M&A and Strategic Partnerships. Under his drive, Accor footprint experienced an unprecedented expansion with the opening of one hotel a day in average and the signing of over 500 hotels a year.
Gaurav Bhushan joined the Group's Executive Committee in January 2017 and is currently board member of Accor Invest, Huazhu, 25Hours, Banyan Tree, Rixos and sbe.
In October 2020, Gaurav Bhushan is appointed CEO of the Lifestyle division.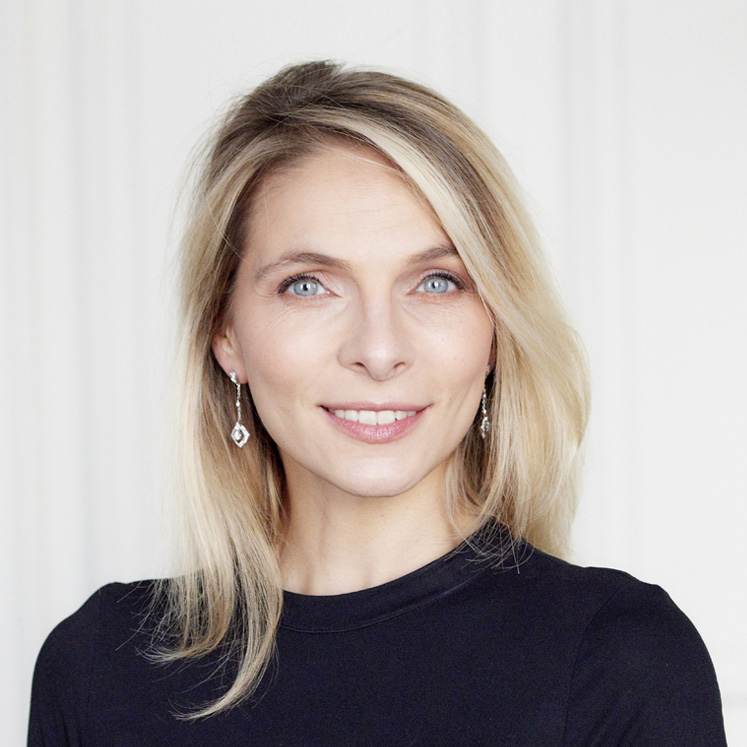 Maud Bailly
CEO Southern Europe
Maud Bailly began her studies in modern literature at the Ecole Normale Supérieure, before continuing with a Master's degree in Public Administration at the Institut d'Etudes Politiques de Paris. Graduated from the Ecole Nationale d'Administration, she began her career in 2007 at the Inspection Générale des Finances, where she carried out several strategic and financial audit assignments in France and abroad, notably for the World Bank and the International Monetary Fund.
In 2011, she joins the SNCF where she received training in rail traffic safety certification before being appointed Director of Paris Montparnasse station and Deputy Director of TGV product coordination for the Paris Rive Gauche area. In 2014, she becomes Director of Trains. In this capacity, she is responsible for coordinating the network and transforming the professions of the SNCF's 10,000 ticket collectors and 3,000 station agents.
In May 2015, she joins French Prime Minister Manuel Vall's office as Head of the economic & digital department responsible for economic, budget, fiscal, industrial and digital affairs. She works on various issues such as withholding tax, Brexit and the Digital Republic Act on data protection and accessibility.
She leaves in December 2016, returning to the Inspection Générale des Finances to lead an assignment on the issues of the connected vehicle.
In April 2017, Maud Bailly joins Accor as Chief Digital Officer, member of the Executive Committee, in charge of Digital, Data, Information Systems, Distribution, Sales and Customer Experience (loyalty program, CRM, customer service, digital marketing).
On May 2018, Maud joins the French Digital Council, (CNNum), a 30 people circle nominated by the French Minister of Digital to work on the challenges of the digital transition in France and its economic and societal impacts. She contributes to the report " Travailler à l'ère des plateformes ; mise à jour requise" (Working in the age of platforms; update required).
In October 2020, Maud Bailly becomes Chief Executive Officer for Southern Europe, with the mission to operate and develop the Group's business in France, Spain, Italy, Greece, Portugal, Malta and Israel. As a member of the Executive Committee, she is responsible for the operational performance and the quality of customer and partner relations in this strategic region.
Additionally, Maud is very committed to coaching and teaching, she gives regular trainings on performance, digital transformation stakes and organizations.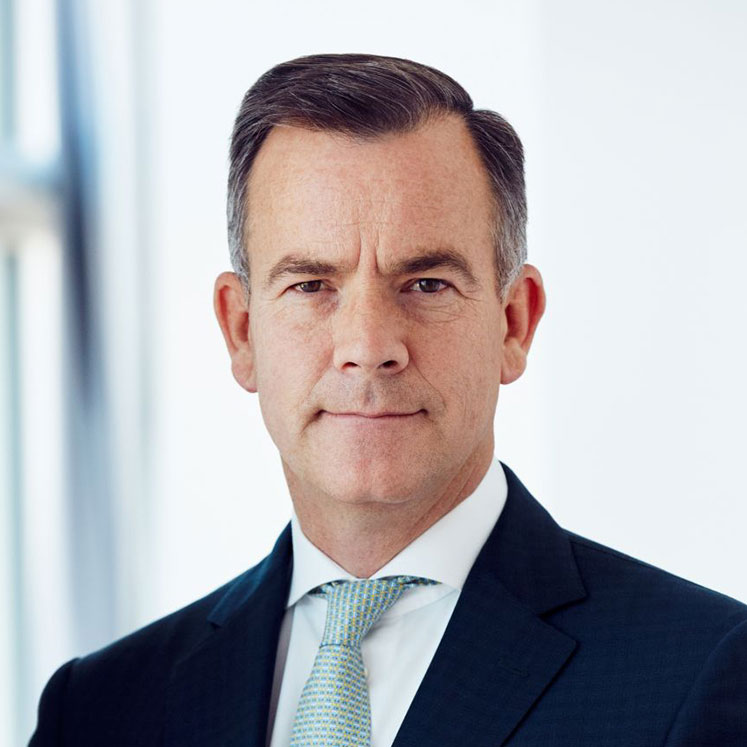 Duncan O'Rourke
CEO Northern Europe
Duncan O'Rourke holds a degree from César Ritz Colleges in Switzerland and a MBA from Reims Management School.
With more than 30 years' experience within the industry, he held several executive positions in Europe, the US and the Middle East. From 2004, he served as General Manager for Kempinski in various destinations before being promoted to the position of Regional Director overseeing the Operations of the properties in the Middle East. In 2008, he was appointed Chief Operating Officer of Kempinski Hotels and became part of the Management Board at the same time.
Duncan joined Accor in 2016 as COO Europe for the Luxury and Premium segment before taking over his most recent role as COO Central Europe. In his capacity, he has been responsible for more than 470 hotels and 13 brands within Germany, Austria and Switzerland.
Duncan became a member of the Group's Executive Committee upon his appointment to CEO Northern Europe in October 2020.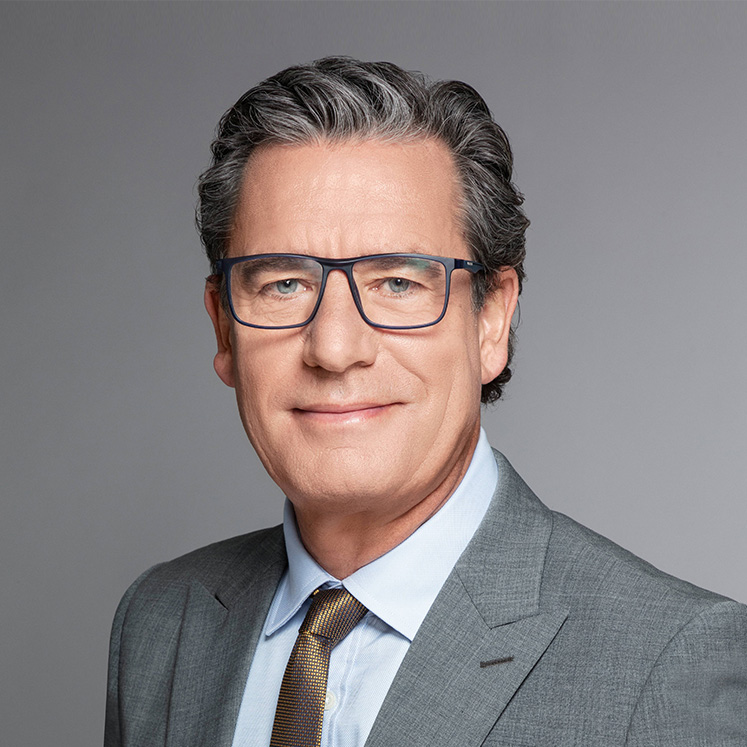 Thomas Dubaere
CEO South America
Thomas Dubaere is a graduate of the Brussels Hotel School and has a Masters Degree in Management from the University of Leuven.
Thomas began his career with Accor in Belgium at the Novotel Bruges Centre and held several General Manager Positions, before being appointed Delegate Director Economy Brands (ibis, Etap & hotelF1) Belgium in 2004, and then Director of Operations Economy Brands Belgium and Luxembourg in 2005. In 2010, Thomas transferred to the UK as Managing Director Economy Brands Accor UK & Ireland. Two years later, in 2012, he was appointed Managing Director UK & Ireland.
In 2017, he successfully integrated Fairmont properties, The Savoy and Fairmont St Andrews, into the UK network and expanded its upscale offering under the MGallery and Pullman brands.
He was appointed Chief Operating Officer Northern Europe in 2018, in charge of the United Kingdom, Ireland, Scandinavia, the Netherlands, Belgium and Luxembourg.
In October 2020, Thomas Dubaere is appointed CEO South America and joined the Group's Executive Committee.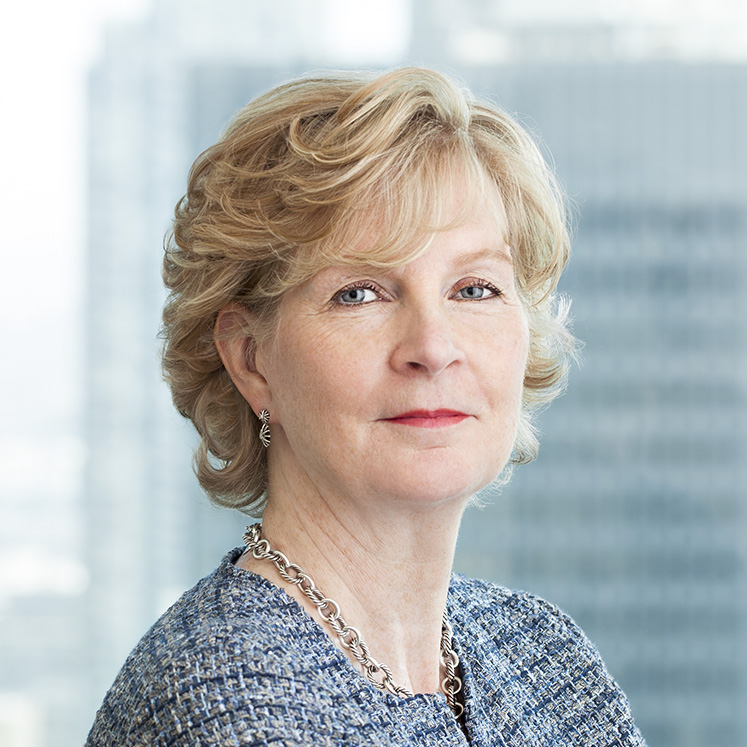 Heather McCrory
CEO North & Central America
Heather McCrory holds an MBA from Queen's University in Kingston, Ontario.

A seasoned professional with an extensive hospitality background spanning more than 30 years, Heather began her career at Fairmont Banff Springs in the Canadian Rockies. After moving through progressive sales & marketing positions in a number of Fairmont properties, she joined the corporate ranks as Vice President, Sales & Distribution, for Fairmont, Raffles and Swissôtel.

In 2007, she returned to hotel operations as Regional Vice President for Central Canada and General Manager for Fairmont Royal York, a position she held for six years, before returning to the corporate office as Senior Vice President, Operations, Americas with FRHI.

In her most recent role as Executive Vice President of Operations, North & Central America Region for Accor, she was responsible for more than 115 hotels, 10 brands in 10 countries, 28,000 employees, and over $3 billion in revenue.

Heather joined the Group's Executive Committee upon her appointment to CEO, North & Central America, in April 2019.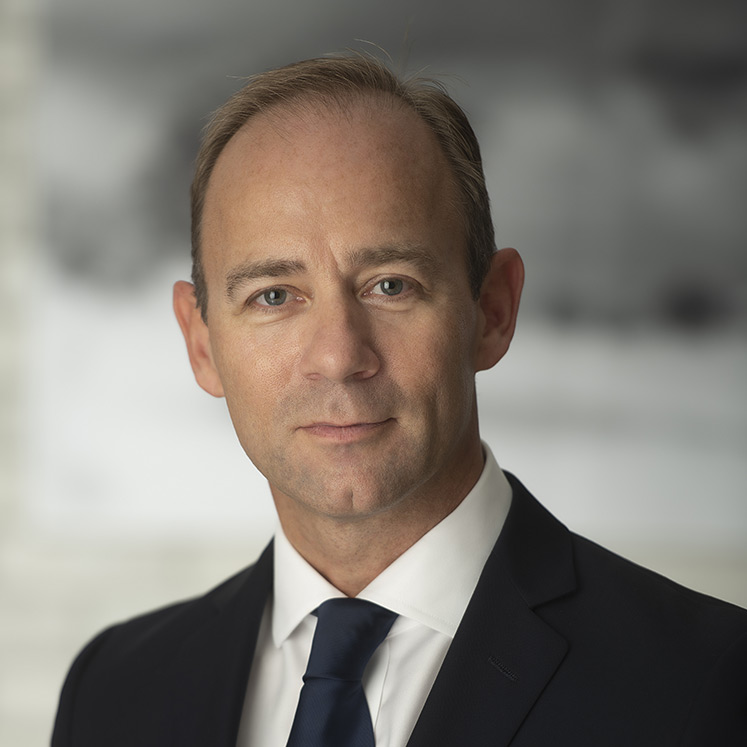 Mark Willis
CEO Middle East & Africa
Mark Willis holds an MBA in International Business from Oxford University in the United Kingdom and has completed a number of senior management programs at Cornell University, New York.
Previous to his appointment, he was the President for the Asia region with Mövenpick Hotels & Resorts, a very dynamic area with a robust expansion strategy to open 30 properties by 2020.
With a career spanning over 30 years with leading hospitality companies, including IHG and Sun International, a large portion of his professional life was spent with the the Radisson Hotel Group (formerly Carlson Rezidor Hotel Group), where he held a number of senior leadership positions, including Senior Vice President Middle East, Africa & Turkey. It was in this role that Mark oversaw all brands within a portfolio of 85 hotels with over 80 hotels in the development pipeline.
Marks brings with him a wealth of operational experience alongside an intuitive knowledge of the Middle East and Africa, a region that he has worked in for over 12 years.
He joined the Group's Executive Committee in September 2018, when the Group finalized the acquisition of Mövenpick Hotels & Resorts.
In October 2020, his scope is expanded with the addition of India, Pakistan and Turkey.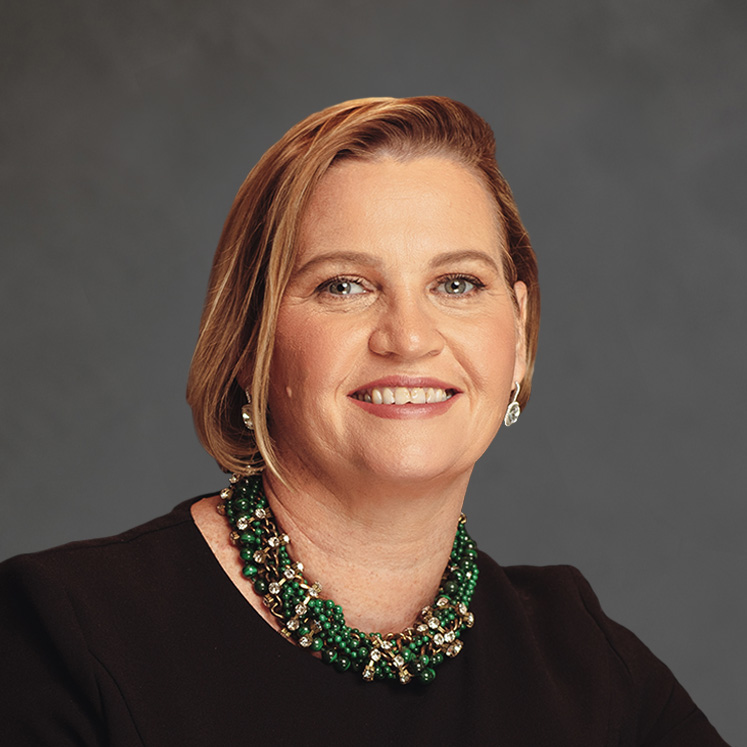 Sarah Derry
CEO Pacific
Sarah Derry has three decades of hospitality experience working for international hotel companies. She holds a Bachelor degree and has completed postgraduate studies in Human Resource Management, Training, Executive Coaching and Organizational Development. Sarah has extensive experience in the areas of culture transformation, strategic business management, leadership development, executive coaching and organizational behavior.

She joined Accor in 2017 after having owned and operated her own business for over 10 years, and was most recently Senior Vice President Talent and Culture for Accor Pacific. In this role, Sarah was instrumental in the transformation of Accor Pacific's People and Culture strategies by aligning Heartist® culture with every element of the guest experience.

Sarah is committed to causes and organizations that make a difference to the broader community, especially in education, wellbeing and social impact. She is an advisor to Two Good Co, who support women in crisis through catering, employment and training pathways, and also to the founder of BETTER Timor, who are dedicated to empowering East Timor through education.

In February 2022, Sarah was appointed Chief Executive Officer of the Pacific and member of Accor's Executive Committee.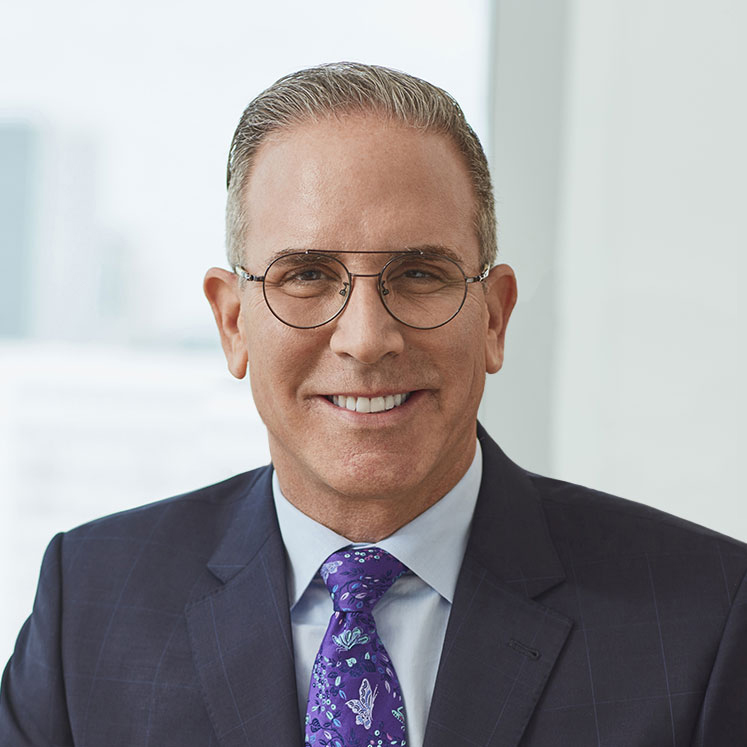 Gary Rosen
CEO Greater China
Gary Rosen, an American national, holds a Bachelor Degree International/Global Studies with the University of Hartford, USA and completed an Executive Management and Global Leadership programme with Harvard Business School. He also completed a full-time immersion programme at the CTC-CIS Language Institute in Xi'an and Shanghai, and as a result has a strong command of Mandarin and deep understanding of Chinese culture.
Prior to joining Accor, Gary was Chief Operating Officer of The Bicestor Village Shopping Collection, a chain of the world's most unique and preferred luxury retail shopping destinations in China and Europe. Prior to that, Gary held executive leadership positions from operations and guest services, to marketing and hotel management as well as corporate sustainability across several large companies including The Walt Disney Company, McDonald's and InterContinental Hotels Group. The Wall Street Journal recognized him for his innovative leadership in redefining branding and marketing in China.
Gary began his career at Accor as Chairman and Chief Operating Officer for Greater China in September 2018. Having made China his second home since 2004, he masters knowledge of the aspirations of the China market.
Gary Rosen was appointed to the Accor's Executive Committee as CEO Greater China in October 2020.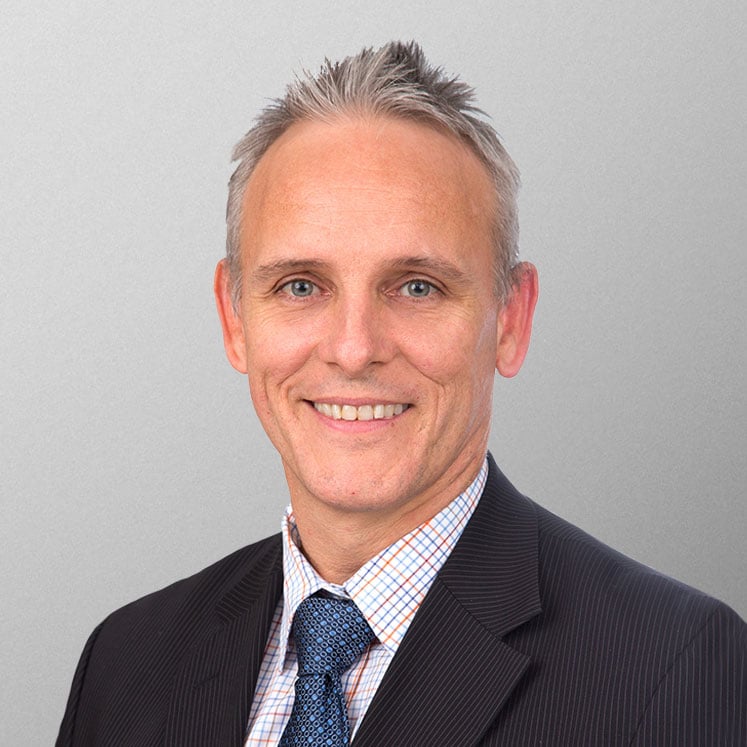 Garth Simmons
CEO South East Asia
Garth Simmons, an Australian national, has more than three decades of experience in hospitality. He holds an Advanced Diploma in Hospitality Management and is a former board member of the New Zealand Tourism Industry Association and also managed Qantas' First Class Lounge operations in Australia. Before joining Accor, he worked with Rydges Hotels for 18 years.
He joined Accor in 2007 and has held several senior positions within the Group in Asia Pacific. Garth moved to Indonesia in 2015 and was instrumental in reinforcing Accor's position as the number one operator in both Indonesia and Singapore. As COO for Malaysia, Indonesia, Singapore and South Asia, he was responsible for overseeing more than 200 hotels and 16 brands across 6 countries.
He is a strong advocate of CSR and has led several causes including Accor's Race to Survive, which raises millions to provide medical equipment for hospitals in Fiji; A Tree for a Child, which provides healthcare and education in Indonesia; and he was a founder of the 'Achieving The Dream (ATD) initiative, which supports emerging Indonesian athletes.
Garth Simmons joined the Group's Executive Committee in October 2020 as CEO of South East Asia.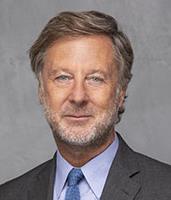 Sébastien Bazin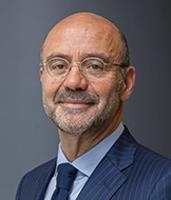 Jean-Jacques Morin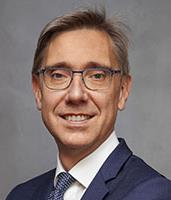 Steven Daines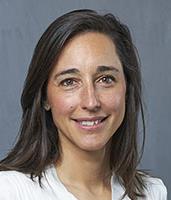 Brune Poirson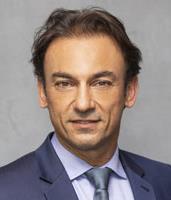 Patrick Mendes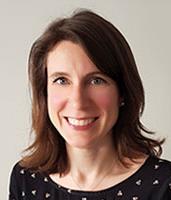 Alix Boulnois
Floor Bleeker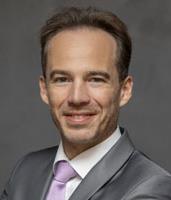 Fabrice Carré
Agnès Roquefort
Stephen Alden
Gaurav Bhushan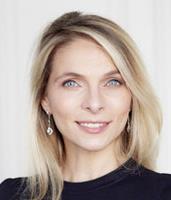 Maud Bailly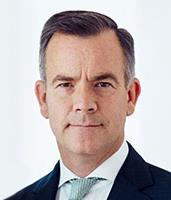 Duncan O'Rourke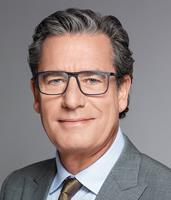 Thomas Dubaere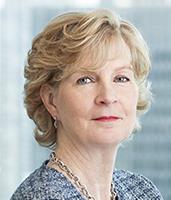 Heather McCrory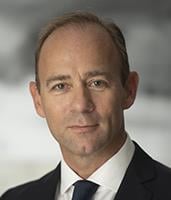 Mark Willis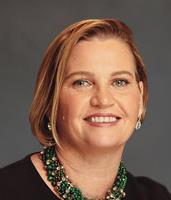 Sarah Derry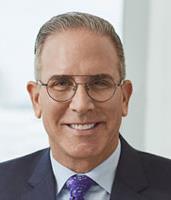 Gary Rosen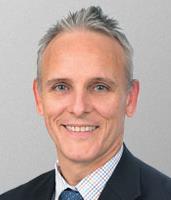 Garth Simmons