Comité exécutif
Comité exécutif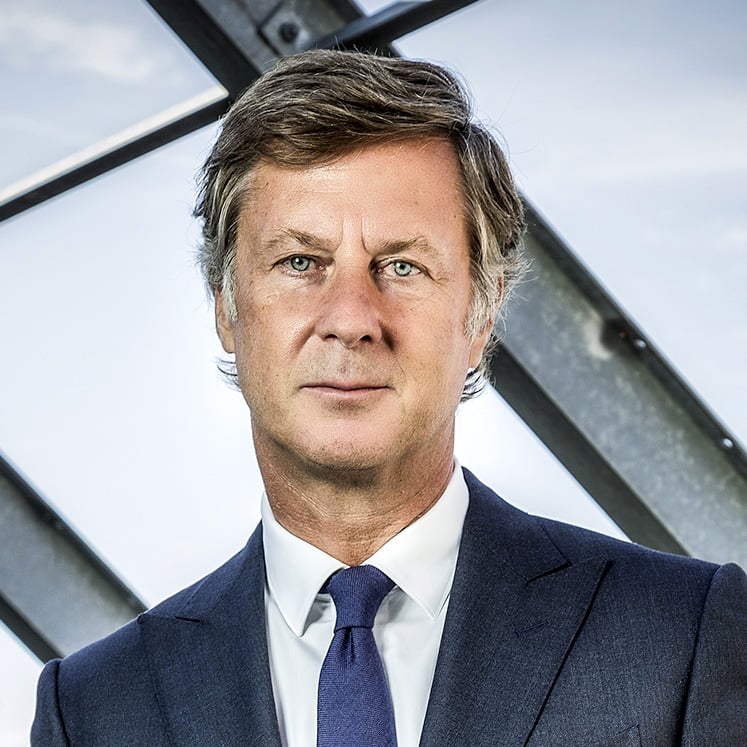 Sébastien Bazin
Chairman and CEO
After five years working in several financial positions in New York, San Francisco and London, Sébastien Bazin was appointed CEO of Hottinguer Rivaud Finances, an investment bank, in 1990, and then CEO of L'Immobilière Hôtelière, a hotel developer in France, in 1992. In 1997, he moved to Colony Capital, a private real estate investment firm, to head up its European branch and lead several acquisitions, principally in the hospitality sector (Générale des Eaux, Club Méditerranée, Lucien Barrière, Fairmont & Raffles, Buffalo Grill, Château Lascombes, Stadia Consulting and others).

He joined Accor's Board of Directors in 2005 and, via Colony Capital, became a Paris Saint-Germain shareholder in 2006 and the club's Chairman in 2009.

In August 2013, he resigned from his duties at Colony Capital and was appointed Chairman and CEO of Accor.

Sébastien has been Chairman of the Théâtre du Châtelet's Board of Directors since 2015 (and a Board member since 2013), is Vice-Chairman of the Gustave Roussy Foundation's Supervisory Board, and has been a member of GE's Board of Directors since 2016.
Sven Boinet
Deputy Chief Executive Officer
Sven Boinet is a graduate of Ecole Centrale de Paris and University of Stanford, California. He started his career in the oil industry (at Schlumberger and Coflexip) and moved into consulting (SRI International) before working for Accor from 1988 to 2003. He went on to serve as Chairman of the Board at Groupe Lucien Barrière (2004-2009) then Chief Executive Officer at Groupe Pierre & Vacances (2009-2012).

Sven was appointed Deputy Chief Executive Officer and joined Accor's Executive Committee at the end of 2013.

He has also been Chairman of the Board of Alliance 46.2, a federation encompassing the 20 leading players in France's tourism sector, since 2016.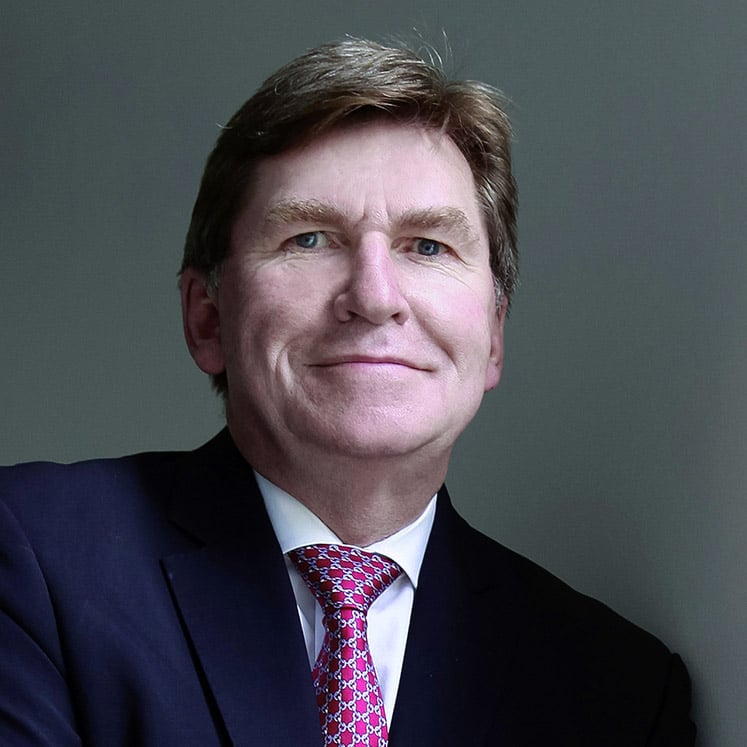 Chris J. Cahill
Deputy CEO responsible for Hotel Operations
Chris J. Cahill, a Canadian, holds two Bachelor's Degrees, in Education and Political Science, from the University of Ottawa, and an MBA from the University of Toronto.

Prior to joining Accor, Chris worked as Executive Vice-President Global Operations for Las Vegas Sands Corp, a publicly traded casino operator with activities in the US, China and Singapore. Previously, from 1993 to 2012, Chris served in various capacities at Fairmont Raffles Hotels International (FRHI) and its predecessor companies, including as President and Chief Operating Officer responsible for the operational performance of all brands worldwide.

He joined Accor's Executive Committee in July 2016 as CEO Luxury Brands when the Group finalized the acquisition of FRHI and CEO North America, Central America and Caribbean Region. His perimeter extends in 2018, he has been appointed Deputy Chief Executive Officers of Accor. Chris also serves as Chairman of the Board of Directors of Temple Hotels Inc. and sits on the Board of Directors of Morguard Corporation.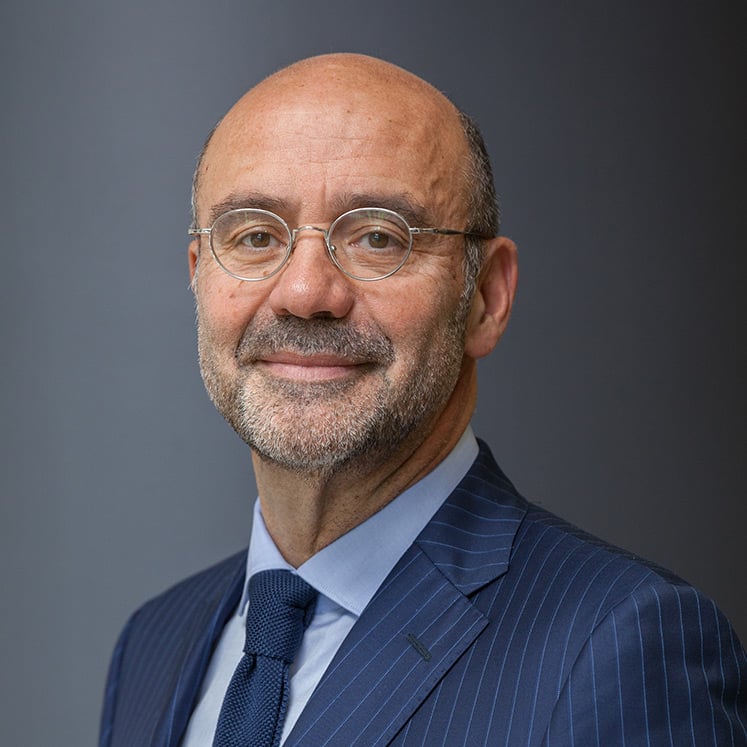 Jean-Jacques Morin
Deputy CEO responsible for Finance, Communications and Strategy
Jean-Jacques Morin holds an engineering Degree from the École Nationale Supérieure de l'Aéronautique et de l'Espace, a CPA (Certified Public Accountant) and an MBA from Arizona State University.

He began his career at Deloitte, where he spent 5 years conducting audits and consulting assignments in Paris then Montreal. He then spent 13 years in the international high-tech sector, first with Motorola and then with ON Semiconductor in the US, where he worked on the company's NASDAQ listing. He went on to work as CFO for Communicant AG in Berlin. He joined Alstom in 2005 and notably served as CFO for the Power Service sector, and subsequently the Transport sector, before his promotion as Group CFO.

He was appointed to the Accor's Executive Committee as Chief Financial Officer in 2015 and extends his perimeter in September 2018 as Deputy CEO responsible for Finance, Communications and Strategy.

He also sits on the Board of Directors of Vallourec Group where he chairs the Audit Committee.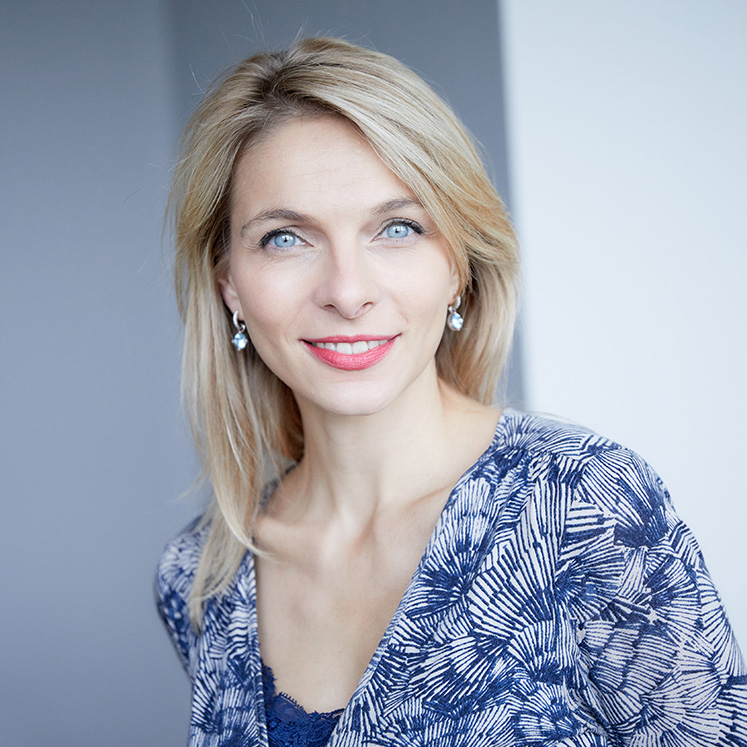 Maud Bailly
Chief Digital Officer in charge of Digital, Distribution, Sales and Information Systems
Maud Bailly began her higher education at Ecole Normale Supérieure, where she studied Modern Literature. She then obtained a Master's degree in Public Administration from the Institut d'Etudes Politiques de Paris (Sciences Po) and is also a graduate of the Ecole Nationale d'Administration (ENA). She started her career in 2007 at the Inspection Générale des Finances. After several audit assignments in France and abroad, she joined the SNCF where she received training in rail traffic safety certification before being appointed Director of Paris Montparnasse station and Deputy Director of TGV product coordination for the Paris Rive Gauche area. In 2014, she became Director of Trains. In this capacity, she was responsible for coordinating the network and transforming the professions of the SNCF's 10,000 ticket collectors and 3,000 station agents.

In May 2015, she joined French Prime Minister Manuel Vall's office as Head of the economic department responsible for budget, fiscal, industrial and digital affairs. She left in December 2016, returning to the Inspection Générale des Finances to lead an assignment on the issues of the connected vehicle.

In April 2017, Maud Bailly joined Accor as Chief Digital Officer in charge of Digital, Distribution, Sales and Information Systems. She is a member of the group's Executive Committee.

On May 2018 29th, Maud has joined the French Digital Council, (CNNum), a 30 people circle nominated by the French Minister of Digital to study digital-related topics, with a focus on stakes & perspective of the digital transition of French society, economy, companies, organizations, public action and territories.

Additionally, Maud is very committed to coaching and teaching, she gives regular trainings on performance, digital transformation stakes and organizations.
Arantxa Balson
Chief Talent & Culture Officer
Arantxa Balson is Spanish, and has a degree in Educational Psychology from the Universidad de Comillas and an MBA from ICADE's School of Management and Economic Sciences in Madrid. She also has a postgraduate degree in Human Resources Management and Social Relations from Université Paris IX Dauphine.

Arantxa started her career in 1994 at France Télécom, where she was in charge of international training. In 1998, she joined Lucent Technologies (now Alcatel-Lucent) where she held various positions including HR Director in Western Europe then in Spain and Portugal, and HR Director for Lucent Worldwide Services EMEA, a position she combined with another role supporting the transformation of the supply chain and corporate centers in the region.

In 2004, she moved to Endesa, the leading electricity utility in Spain and Latin America, as Director of Development and HR Innovation.

Adeo, Europe's leading DIY and home improvement retailer, appointed her Director of Human Resources in 2010, inter alia to support the group's digital transformation and equip the group's companies with learning and open-innovation platforms.

Arantxa joined Accor's Executive Committee in 2015 as Chief Talent & Culture Officer.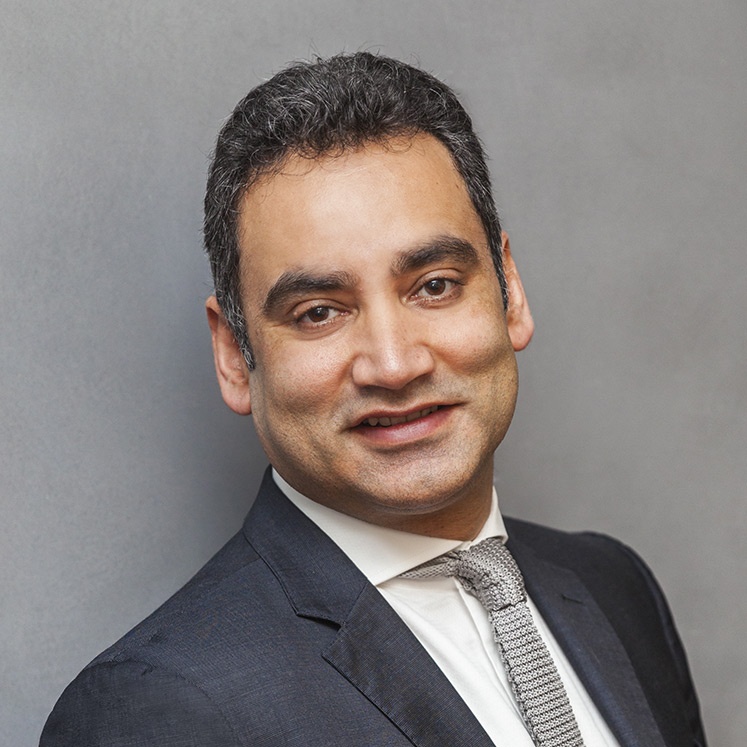 Gaurav Bhushan
Chief Development Officer
Gaurav Bhushan holds an MBA from the Royal Melbourne Institute of Technology (RMIT University) and a postgraduate degree in finance.

He began his career at Accor in Australia in 1995, holding various posts in operations and finance before moving into development, as Business Development Manager for Australia and New Zealand, in 2000. He was subsequently appointed Chief Development Officer for Australia, New Zealand and Japan, and then VP Development for North Asia and the Pacific in 2004. He has been heading the Asia-Pacific development teams, and coordinating development through joint ventures and partnerships in the region, since 2006. It was in this capacity that he led the acquisition of Mirvac Hotels & Resorts in Australia and New Zealand and, more recently, the alliance with Huazhu in China.

Gaurav Bhushan joined the Group's Executive Committee in January 2017.
Stéphanie Fougou
General Counsel
Stéphanie Fougou holds degrees in European Law (DEA from Université Paris II Assas, 1997) and Media Law and Management (DESS from Université Paris-Sorbonne, 1998). She passed the Bar Exam (Certificat d'Aptitude à la Profession d'Avocat or CAPA) in Paris in 2002.

She spent 13 years with the France Télécom/Orange group, notably as Deputy Group Legal Counsel in charge of international affairs. In 2011, she joined Club Méditerranée, where she held the positions of General Counsel, Legal Director and was responsible for the Health and Safety Department as well as public affairs and real estate contracts. In 2014, she joined Vallourec as Group General Counsel and member of Vallourec's Executive Committee.

In May 2018, she joins Accor as Group General Counsel and as a member of the Group Executive Committee. She oversees the following functions, including Board secretary, Group Legal Affairs, Risks & Insurance and Compliance.

Additionally, Stéphanie has also been Chairwoman of the French professional organization of in-house lawyers (AFJE) since 2014.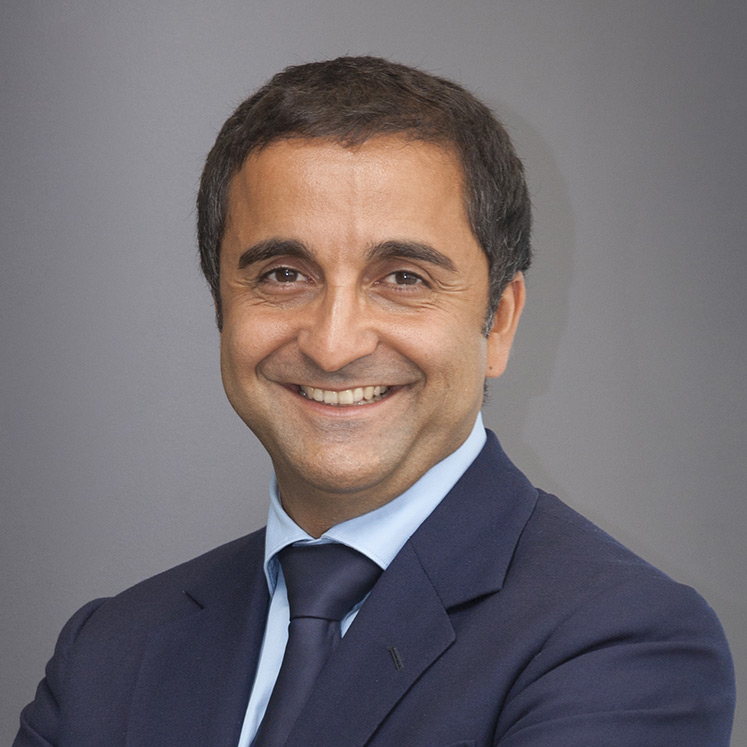 Amir Nahai
Chief Executive Officer Food & Beverage and Lifestyle
Amir Nahai is American. He holds a BA in Government from Dartmouth College and an MBA from the Tuck School of Business at Dartmouth.

Amir Nahai was previously a partner at Bain and Company's New York office. He has more than 17 years of experience with the strategy and management consulting firm in the hospitality, gaming, media/entertainment and technology sectors. Throughout his career, he has supported clients across the globe and has worked out of multiple offices in the US (Boston, New York, Los Angeles), Asia (Singapore, Thailand, India, China) and Europe (Paris, London).

He joined Accor, as Chief Executive Officer Food & Beverage and Group Executive Committee member, in September 2015 and is also responsible for Lifestyle brands since September 2018.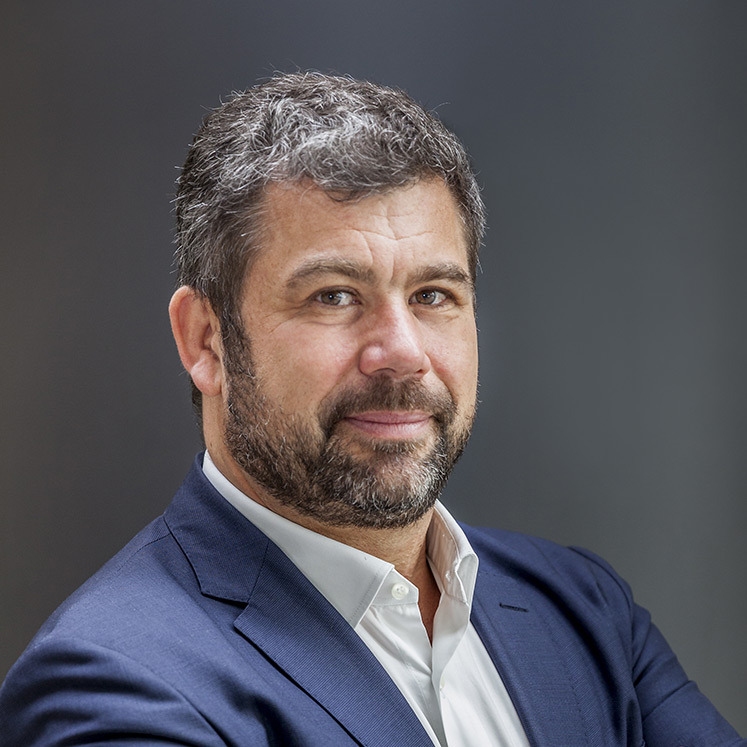 Thibault Viort
CEO New Businesses & Chief Disruption and Growth Officer
Thibault Viort, 45 years old, a 1996 graduate of the EPITA engineering school of computer science, is a serial entrepreneur who created his first business at the age of 22. He has always been able to spot new trends early on, anticipating the importance of Big Data with the creation of Ysance in 2005, developing the first online games for Facebook (Is cool Entertainment) in 2008 and then specializing in tourism from 2009 with the creation of Wipolo followed by the transformation of Cityvox.

He has been sharing his experience for more than 20 years, in particular by lecturing at the École Polytechnique and by acting as a mentor to several start-ups (Openclassrooms, Des bras en plus, etc.).

Alongside his various business activities, Thibault became a member of the Board of Directors of Studapart in January 2016, of Lunchr in January 2017 and of Guerbet in May 2017.

In April 2016, Thibault Viort became Accor Chief Disruption and Growth Officer and in January 2018 he was appointed CEO New Businesses, taking the helm of onefinestay, John Paul, Fastbooking, Availpro, Verychic and Gekko.

He joined the Executive Committee in March 2018.
Laurent Picheral
Group Chief Transformation Officer
Laurent Picheral graduated from EDHEC Business School, and started his career in 1989 with KPMG in France and Poland holding various positions and dealing with key industrial and corporate government projects. Then he moved to Salustro Reydel Paris in 1995 to become a Senior Operating Director.

He joined Accor's Financial Department in 1997 to be Director of Internal Group Audit from 2000. Between 2003 and 2010 he held a position as Managing Director and Chief Finance Officer of Accor Hotellerie Deutschland GmbH.

In 2010 he was appointed CEO & President of Management Board of Orbis SA, the largest hotel group in Poland and Eastern Europe, subsidiary of Accor.

He joined the Accor Executive Committee as CEO Central and Eastern Europe in 2014. Since January 2016 he additionally took over the formal position as Head of Accor Germany.

Since 2014, he is both a Member of the Supervisory Board of Orbis SA and a Member of the Supervisory Board of Accor Solidarity.

From January 2017 to November 2017, Laurent is appointed Chief Operating Officer AccorInvest.

Since one year, Laurent Picheral was Deputy CEO Europe & CEO Central Europe.

In November 2018 Laurent Picheral is appointed Group Chief Transformation Officer.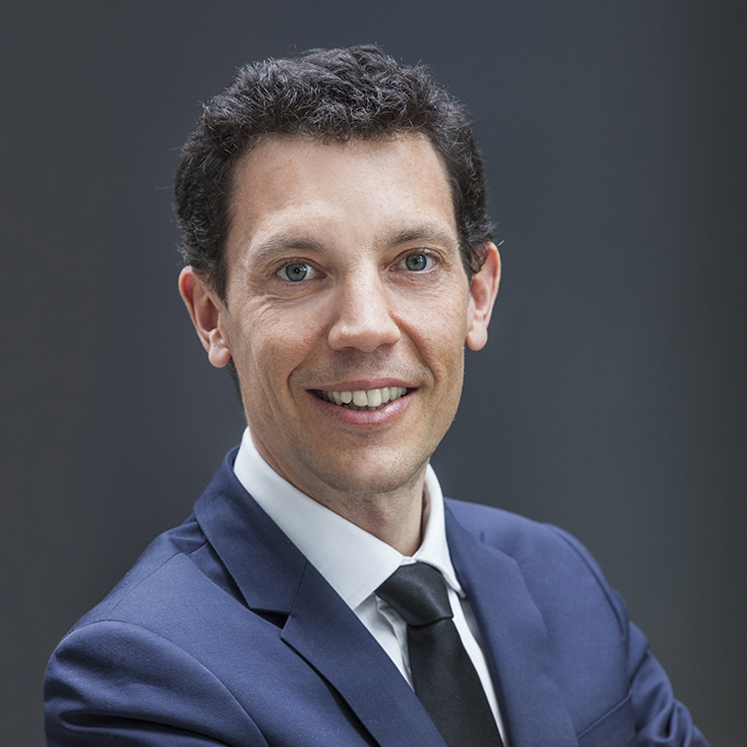 Franck Gervais
CEO Europe
Franck is a graduate of Ecole Polytechnique and a civil engineer from Ecole des Ponts et Chaussées (France's national school of bridges and highways). He started his career in 2001 at the Direction Départementale de l'Equipement des Alpes Maritimes (the Alpes Maritimes regional equipment department) where he was in charge of air bases. In 2004, he was appointed Advisor to the French Minister of Equipment, Transport and Tourism. He joined the SNCF in 2006 as Director of the Chairman's Cabinet, before heading up Line 8 of the Transilien Greater Paris regional railway service. CEO of Thalys from 2011 to 2014, he led the transformation of Thalys into a full-function railway company, and was appointed CEO of Voyages-SNCF.com from 2014 to 2017 where, in particular, he carried out the key projects of customer experience and internationalization of the Group.

Franck Gervais joined Accor's Executive Committee in November 2017.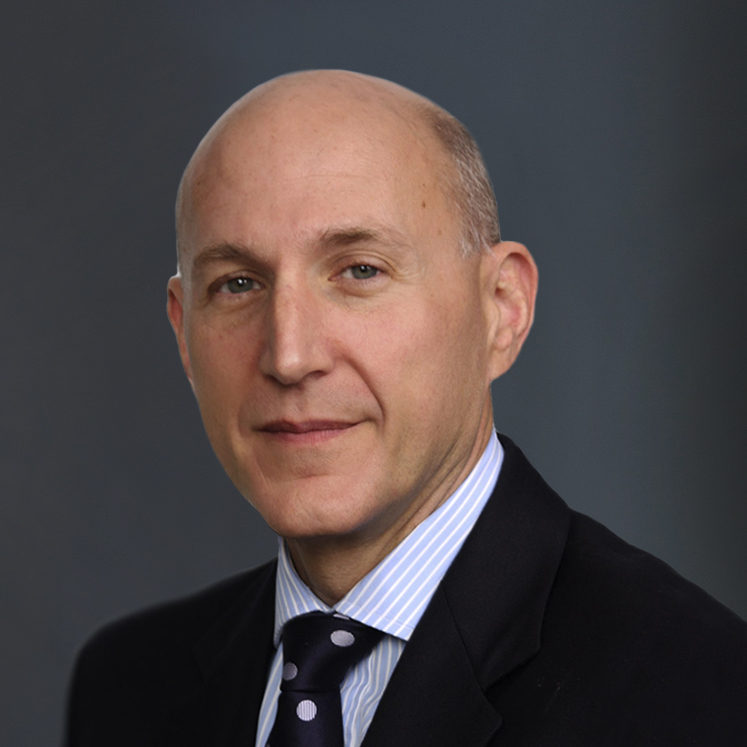 Michael Issenberg
CEO Asia- Pacific
Michael Issenberg is a graduate of Cornell University, USA, and began his full-time hospitality career in 1981 with the Westin St Francis Hotel in San Francisco. In 1986 he moved to Sydney, Australia, where he was Director of Leisure Services for Horwath & Horwath, managing a consultancy practice focused on hotel feasibility, operations and tourism strategy. In a career spanning more than three decades, he has held senior positions across hotel management and property investment including Director of Development for Merlin Properties and CEO of Mirvac Hotels.

He moved to Accor in 1994 as Director of Operations Pacific, and joined the Group's Executive Committee as CEO Asia-Pacific in 2008.
Patrick Mendes
CEO Latin America
Patrick Mendes holds an MBA in Management and Marketing from IAE Aix-en-Provence after studying at the "École d'Hôtellerie et de Management" in Bordeaux.

He started working for Accor Service (now Edenred), supporting business development, in 1994. He moved from Paris to Lisbon in 2000 to run Accor Service in Spain and Portugal, and joined the Accor Group, to lead an international team as Senior VP Global Sales & Distribution, in 2004.

In 2011, he took over operations in Latin America (80 hotels) – one of the Group's key markets. In 2013, he was appointed COO Luxury and Midscale brands in South America in 2013.

In July 2015, he became CEO Latin America. He joined the Group's Executive Committee in January 2017.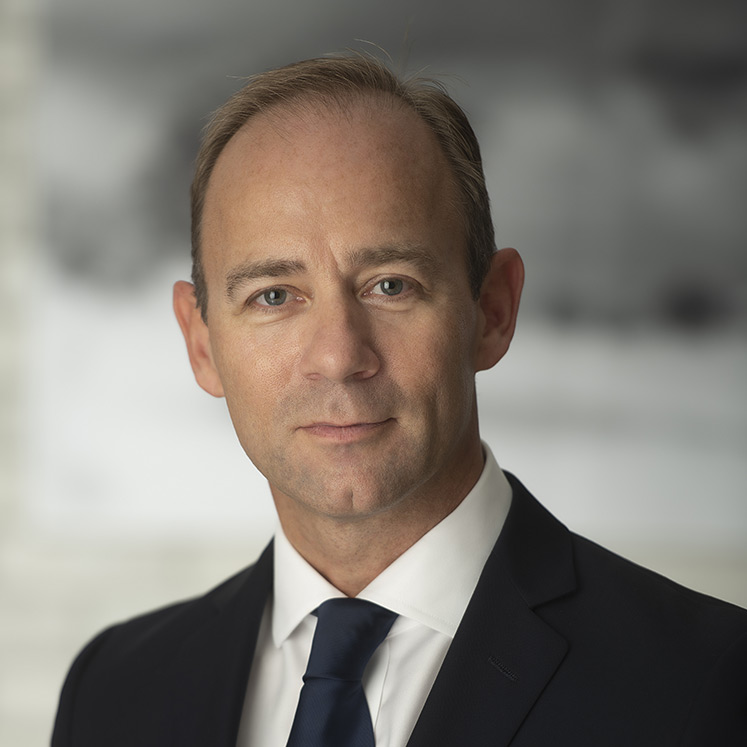 Mark Willis
Chief Executive Officer, Middle East & Africa
Mark Willis holds an MBA in International Business from Oxford University in the United Kingdom and has completed a number of senior management programs at Cornell University, New York.

Previous to his appointment, he was the President for the Asia region with Mövenpick Hotels & Resorts, a very dynamic area with a robust expansion strategy to open 30 properties by 2020.

With a career spanning over 30 years with leading hospitality companies, including IHG and Sun International, a large portion of his professional life was spent with the the Radisson Hotel Group (formerly Carlson Rezidor Hotel Group), where he held a number of senior leadership positions, including Senior Vice President Middle East, Africa & Turkey. It was in this role that Mark oversaw all brands within a portfolio of 85 hotels with over 80 hotels in the development pipeline.

Marks brings with him a wealth of operational experience alongside an intuitive knowledge of the Middle East and Africa, a region that he has worked in for over 12 years.

He joined the Group's Executive Committee in September 2018, when the Group finalized the acquisition of Mövenpick Hotels & Resorts.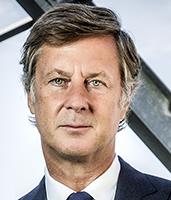 Sébastien Bazin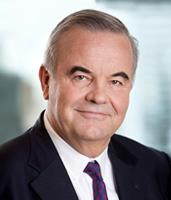 Sven Boinet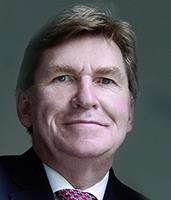 Chris J. Cahill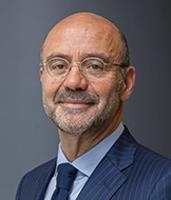 Jean-Jacques Morin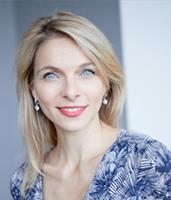 Maud Bailly
Arantxa Balson
Gaurav Bhushan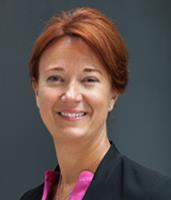 Stéphanie Fougou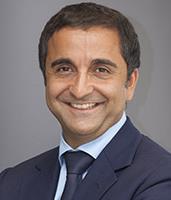 Amir Nahai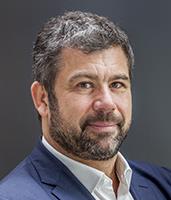 Thibault Viort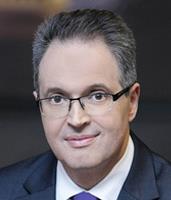 Laurent Picheral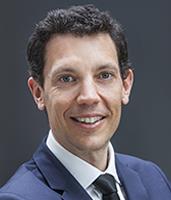 Franck Gervais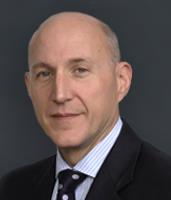 Michael Issenberg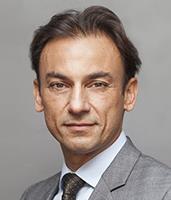 Patrick Mendes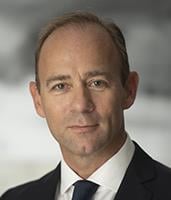 Mark Willis