RSE
The AccorHotels commitment in Romania: to socially supportive and sustainable farming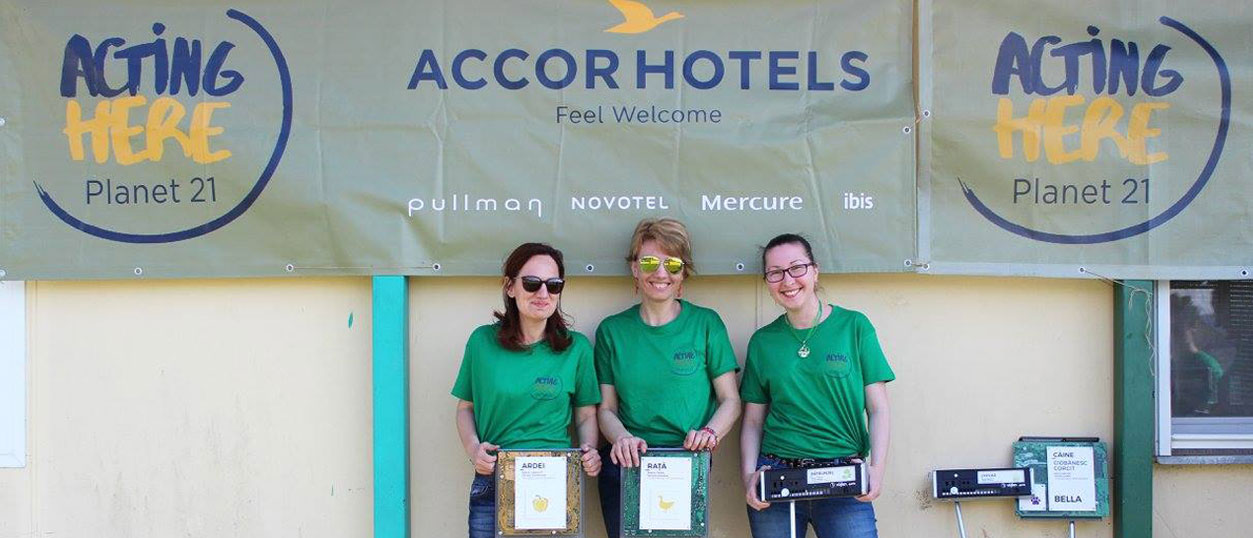 Today, let's fly to Romania, in the village of Ciocanari, to the north of Bucharest where AccorHotels has made a partnership with Ateliere Fara Frontiere (AFF), a social project for organic vegetable growing. Calin Ile, General Manager of the ibis Bucharest Gara and CSR (Corporate Social Responsibility) Manager for Romania, tells us about the work done by the charity and AccorHotels to promote social cohesion and sustainable farming.
Financial support to promote employment
"I first came across AFF several months ago. I was so convinced of the strong connections between what they do and what the Group does that I decided to work with the charity on running this project, which brings us closer to the local communities who live in very underprivileged villages and work extremely hard to improve their everyday lives."
For a year now, Ateliere Fara Frontiere has been supported by Solidarity AccorHotels, for farming techniques. A program which aims, to the long term, to help 20 struggling employees by training them to help them into work.
"I'm absolutely convinced that this project really benefits local people. It's a great opportunity for these people to get back into work. But this project goes even further: it's a virtuous circle, because over and above the financial and technical support provided by Solidarity Accorhotels, the charity responds by offering solutions to local hotels** in line with the environmental challenges identified by AccorHotels."
In 2016, this support involved the funding of a new irrigation system and the installation of a cold room and offices, both of which are key elements of the project launch. 
A win-win commitment
"New food waste reduction solutions and the attractive option of being able to by locally-grown organic vegetables, at the same time as creating jobs for disadvantaged individuals... These are the types of project we explore and work on with Ateliere Fara Frontiere. We now take great pride in telling our customers where the vegetables we serve them come from, and recommending fruit juices made from fruit grown by AFF."
The hotel teams have rethought their commitment by bringing AFF into their professional day-to-day activities: so a few months ago, they introduced a trial sorting and composting system in which the organic waste generated by hotel restaurants is donated to the project. The result? More than 200 kg of this waste are collected every month to improve the compost produced by AFF.
A partnership celebrated on Earth Day
On Earth Day, the AccorHotels teams and AFF restated their ambition to continue working together for this common cause.
So fifty collaborators of the Group went, on Thursday April 27, to Ciocanari to see for themselves what the non-profit organization does. The day's program will include a guided tour, a creative recycling workshop to rethink the signage of the Novotel Bucharest City Center urban garden, vegetable picking, and a cookery workshop led by an AccorHotels chef using the farm's own vegetables.
Let's discover, in images, this beautiful day:
These activities have been for AFF and AccorHotels will be a perfect opportunity to reaffirm their partnership and announce the launch of a "Bio&Co dish of the day": every week, the hotels will offer a special dish created using AFF vegetables!
Inspiring initiatives that could well inspire other hotels to follow… watch this space!