Our Group is taking on the huge challenge of adopting an open approach – being open to new practices, new generations, new professions and new businesses.
Driven by the ambition of creating the hospitality of the future, we want to generate value and stimulate creativity thanks to an approach of open innovation which harnesses the driving forces of progress. Innovation Lab, intrapreneurship programs and start-ups, students, SMEs, large companies, events and exhibitions: by working together, we can create the world of tomorrow.

Creating the hospitality of tomorrow

Our innovation ecosystem aims to support and sustain the Group's strategy, as well as to create value. It thus contributes to a profound transformation. With our open innovation approach, we monitor and analyse trends, put the customer at the heart of our concerns, stimulate new thinking, imagine new concepts, transform the organization and invest in new activities.
At Accor, open innovation means:
A corporate culture that fosters internal innovation

Innovative partnerships

with start-ups, schools, SMEs, etc.

The acquisition and management of new brands to enter new business markets (Gekko, D-EDGE, John Paul…)

Events driving innovation

(Viva Technology…)

The creation of new brands and concepts to answer our clients' unmet needs

(The Loft, greet, Flying Nest, JO&JOE…)

Since 2016, our Group has made a number of strategic acquisitions to build up a vast portfolio of brands covering all our customers' needs: well-being, co-working, restaurants, nightlife... We are much more than hotels! We have one single objective: to bring Augmented Hospitality to life, thanks to our innovative teams working all over the world.

Our innovation partners

At Accor, we open our doors to partners to encourage the development of disruptive ideas.
To identify new projects and test new concepts that will enrich our client experience, we have adopted an open and dynamic strategy of co-development and co-creation resulting in several key partnerships.

Our innovative concepts
Flying Nest

What if we brought the hotel directly to our guests? On the Avoriaz ski slopes, on the Evian Championship course or at the heart of the We Love Green festival... Flying Nest is our Group's ephemeral and nomadic accommodation concept. Mobile, eco-friendly, and immersive, these flexible rooms move from event to event. Entirely covered in wood, they offer absolute comfort to its guests: double bed, living space, bathroom, and above all... A breathtaking view from its room or on its terrace! The bay windows of this accommodation solution immerse you in the atmosphere of the event, the energy of the place and the beauty of the setting. The result: an exclusive and unforgettable experience. Mobile, comfortable hotel rooms that were created by Accor in collaboration with Ora-ïto, one of the most renowned designers of his generation!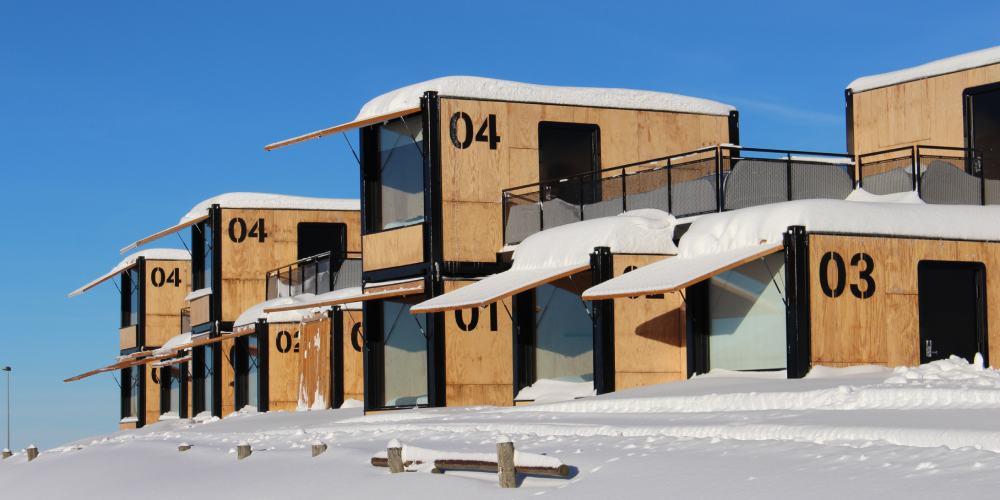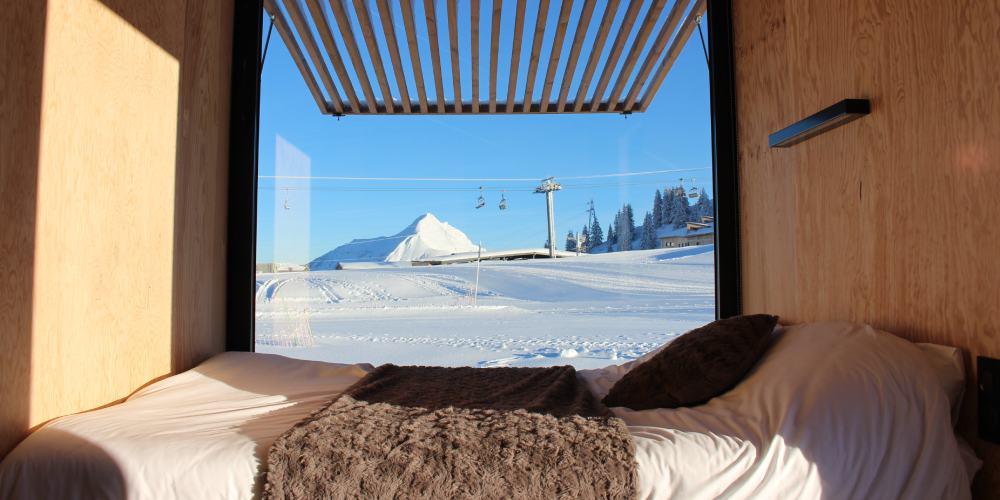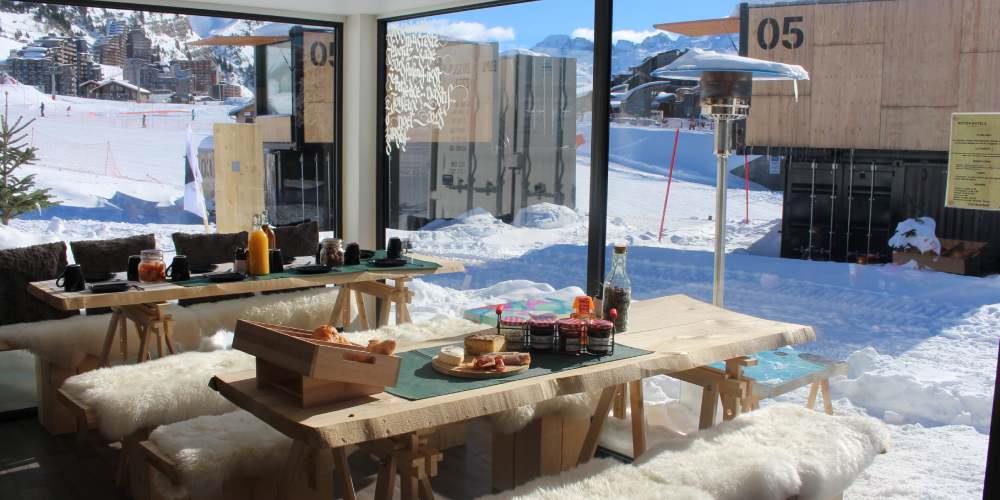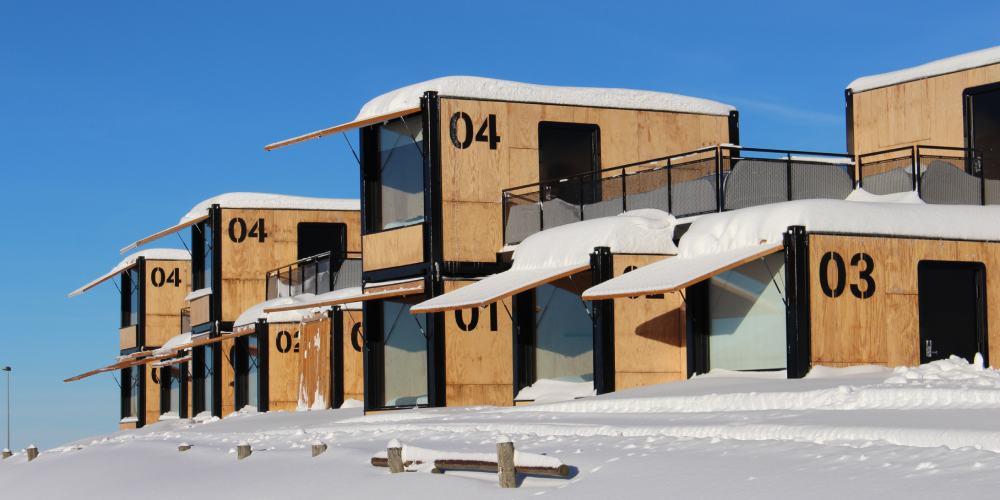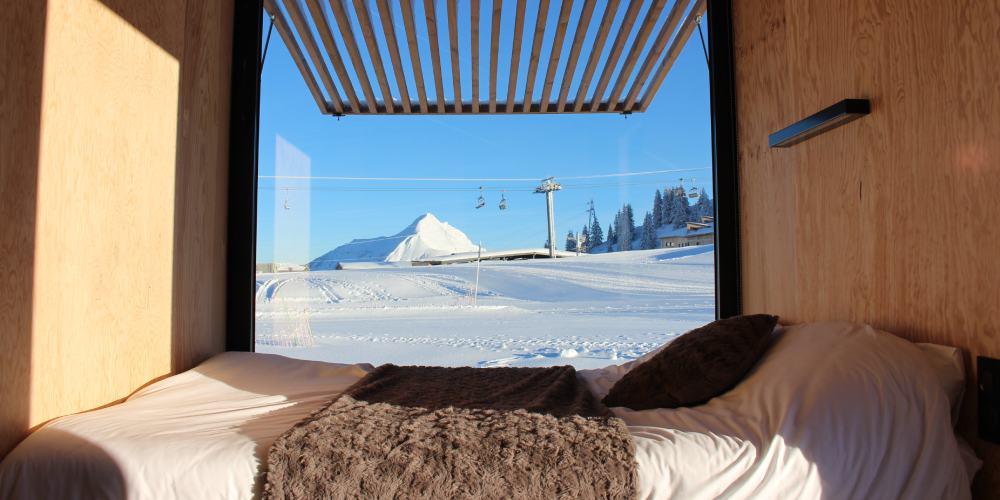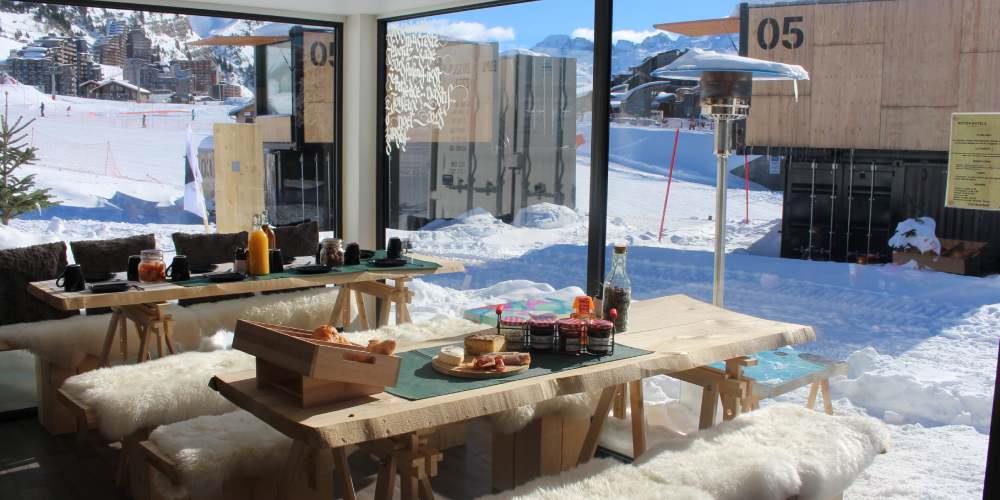 The Loft
This project, managed by the Innovation Lab team, completes Flying Nest's existing offer. The Group wishes to resolve the dilemma of the rarity of hotel solutions at events - by combining comfort and proximity, and through an all-inclusive offer - personalized hotel service, catering and new activities, privileged access...
30m2 of living spaces, up to 3 days of autonomy in energy and water for 6 people, 1 double bed on the ground floor, 4 single beds convertible into 2 double beds in duplex, 1 fully glazed terrace, 1 equipped kitchenette, dry toilets, 1 bathroom… No, we are not talking about a modern apartment in the city, but rather about our new concept of ephemeral and high-end accommodation: The Loft! With a capacity of up to 6 people, it combines design, functionality and comfort and, thanks to its mobility, will find you where you go to enjoy exclusive experiences in the heart of events, nature or in unusual places.