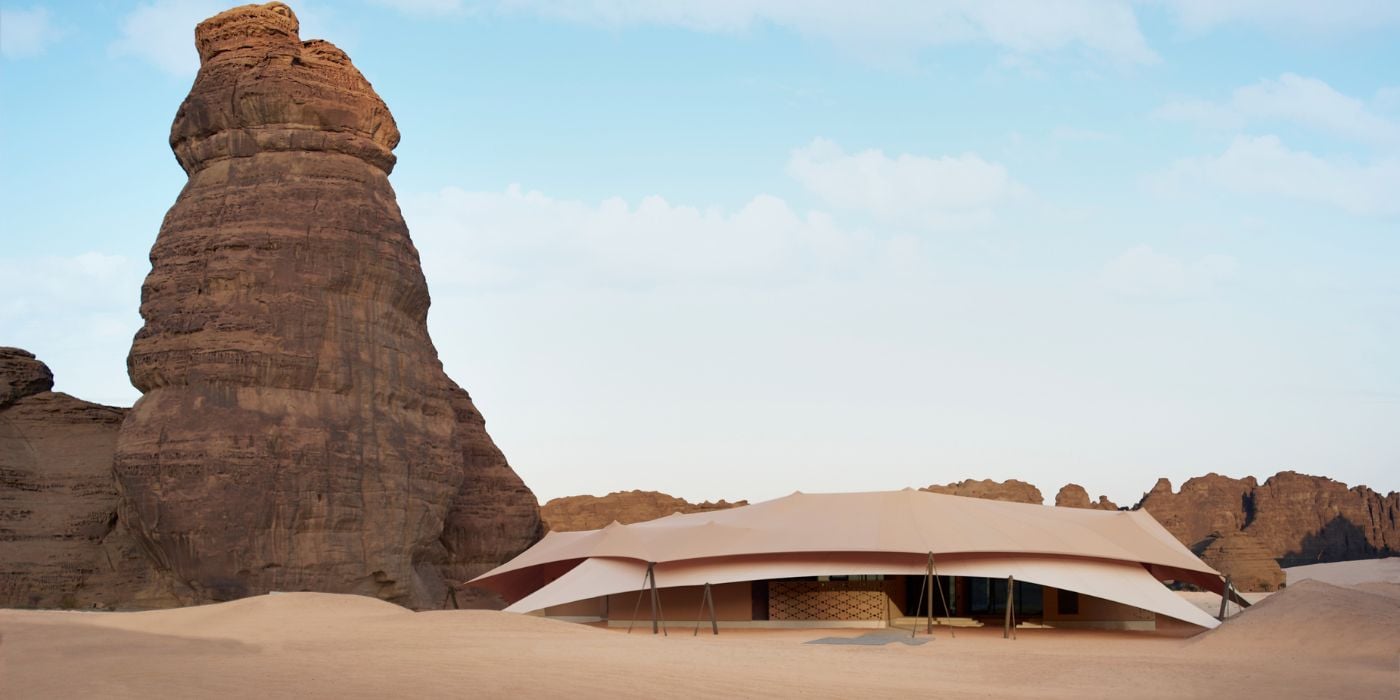 Hotel Development
Accor accelerates growth in Saudi Arabia while boldly redefining hospitality with multi-faceted projects
With a portfolio of 42 hotels in Saudi Arabia and 56 more underway, Accor expects to double its presence in the Kingdom by 2027.
Accor, a world-leading hospitality group, is pleased to provide an update on its ambitious expansion plans throughout Saudi Arabia, in keeping with the company's commitment to support Saudi Arabia Vision 2030. Pivotal to these plans, are three recently announced signings with key strategic owning partners for exciting new hospitality projects: The Rua Al Madinah project, in Madinah; a master-planned development project in Riyadh; and, a multi-city, master development agreement with Amsa Hospitality.

The future of Saudi Arabia is extremely bright and Accor is accelerating expansion plans to meet the growing demand for modern, multi-faceted experiences – for guests, locals, homeowners, and our investment partners. As the largest hotel operator in the Kingdom, we are boldly redefining the way hospitality is delivered throughout Saudi Arabia – bringing together multiple brands, mixing hotels with residences, introducing new food and drink concepts, partnering with acclaimed restaurateurs, and taking hotel-level experiences to new heights. Most importantly, we are leading the industry toward positive hospitality – supporting communities and our environmental and social commitments, in full alignment with the goals of Vision 2030.
With a 30-year history of operating in the Kingdom, Accor ccontinues to play a key role in the development of tourism throughout Saudi Arabia, through its many existing and upcoming projects in key locations. Accor currently operates 42 properties (16,334 keys) in Saudi Arabia, with a pipeline of 56 properties (10,000+ keys) in development. The new multi-faceted projects will mix hotels with residences and local attractions, while adhering to Accor's ethical, social, and governing principles that will contribute to a healthier environment and deliver value to its stakeholders, including guests and surrounding communities.

The Rua Al Madinah project, in Madinah, includes a 142-key Fairmont hotel and 120 Fairmont branded residences, in addition to a 466-key Swissôtel and a 328-key Novotel, all set to open over the next several years. In partnership with Rua Al Madinah (RAM) Holding Company, the project will add over 1.5 million square meters of space to the Al Masjid Al Nabawi, known as the Prophet's Mosque. The new properties will be divided among 10 districts and superblocks, featuring the latest technology and smart infrastructure to ensure the operational sustainability of the project and strengthen the position of Madinah as a prestigious religious destination.

Meanwhile, in the city of Riyadh, a new master planned development project will create a luxury hospitality community encompassing a 230-key Raffles hotel, a 250-key Sofitel Serviced Residence, and a 60-villa MGallery resort, all set to open by 2027. In partnership with Erth Real Estate Company, Accor will develop the multi-faceted community, which will also include office towers, residential towers, and retail & commercial space, all built around a centrally located garden area.

Finally, a recently signed master development agreement with Amsa Hospitality will see the development and franchising of 18 Accor hotels in multiple cities across Saudi Arabia, such as Ha'il, Jubail, Taif, Al-Ula, Tabuk and Jazan, over the next ten years. Together, Accor and Amsa will develop a range of Accor's economy and midscale brands, including ibis Styles, Mercure, Mercure Living, Novotel, Novotel Living and the recently launched Handwritten Collection, while also acting as the third-party operator by leasing and franchising the assets.

Saudi Arabia presents a burgeoning hospitality sector which offers a host of opportunities to leverage Accor's diverse ecosystem of hospitality brands, and we are confident the Group will double its presence in the Kingdom over the next five years. While many of our luxury and lifestyle brands are already well-known throughout the Kingdom, we look forward to establishing a larger presence with our premium, midscale, and economy brands in the country's fast-growing, second tier cities – particularly in up-and-coming neighborhoods where we can mix hotels, restaurants, workspaces, and entertainment experiences that are as compelling to locals as they are to travelers.
Over the next year, Accor is expected to open the much-anticipated Raffles Jeddah, along with Fairmont Ramla Serviced Residences Riyadh, Sofitel Riyadh, and Movenpick Waad Al Shamal-Turaif.