Sustainability
Our Sustainability Champions Are Leading the Way towards a More Responsible Gastronomy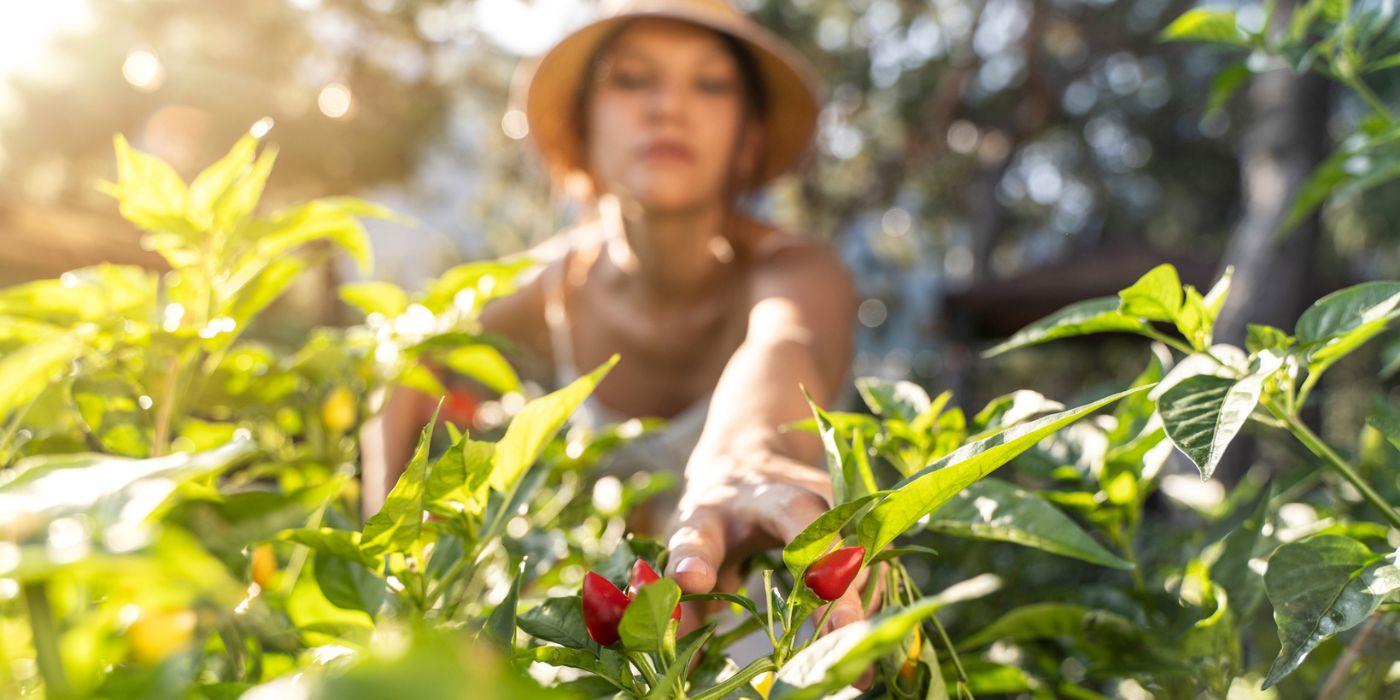 As a global leader serving more than 200 million meals each year, we believe that it is our responsibility to set an example and lead the industry towards a more responsible approach to hospitality.
Across the globe, our teams are reimagining the journey from Farm to Fork in a way that truly respects the planet, its people and its precious natural resources. We're zeroing in on reducing food waste, shifting food consumption and responsible sourcing. In honor of UN Sustainable Gastronomy Day, we are showcasing just a few of our hotels that are bringing our sustainable food model to life.


What do these 6 hotels have in common? Each are forging a path focused on sustainable gastronomy: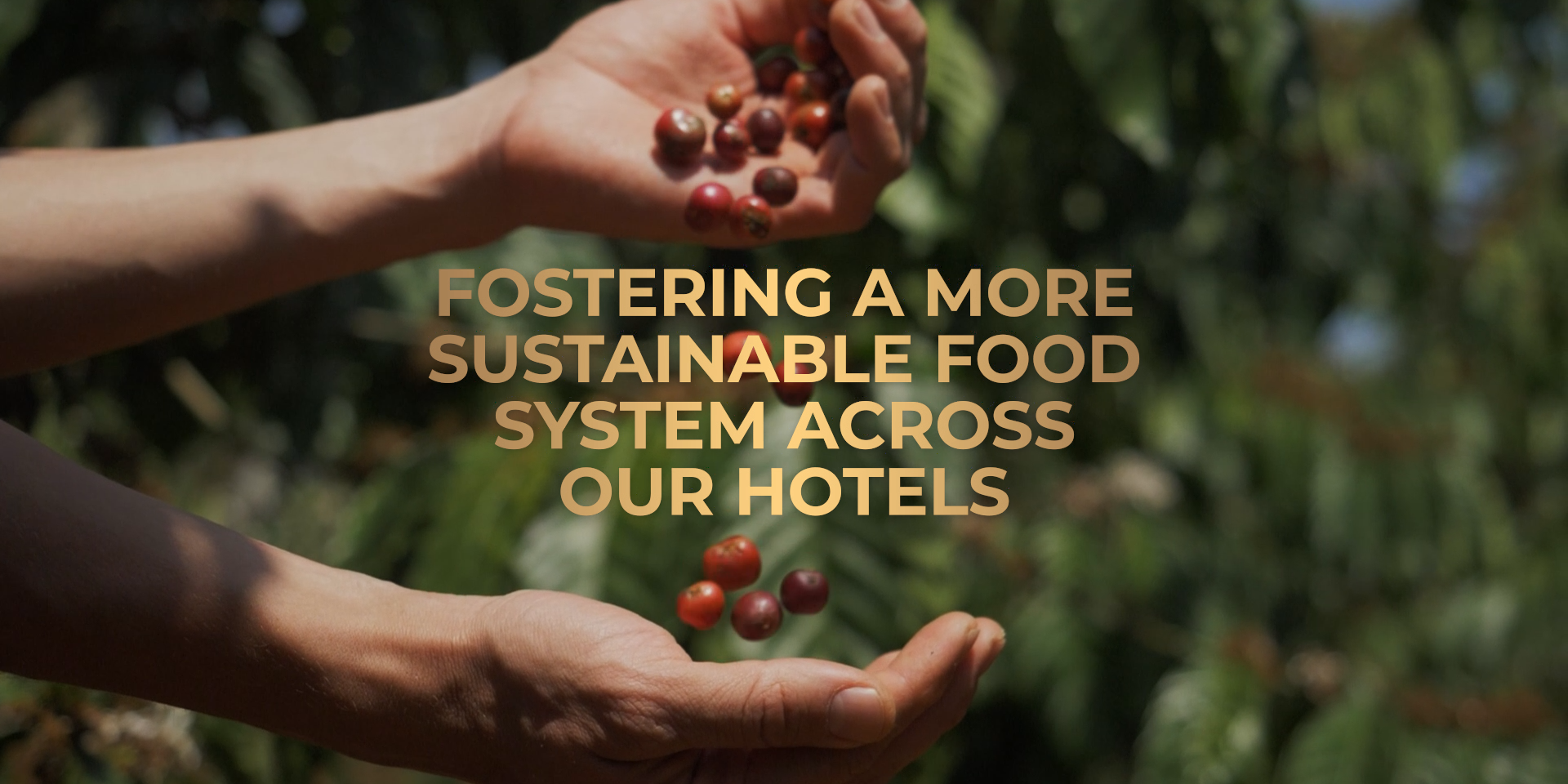 A Three-Tiered Approach to Sustainable Gastronomy
In recent years, our clients have been increasingly aligned with our own long-standing commitment to sustainability. We've observed a significant shift in food consumption, towards healthier and planet-conscious options. As we look ahead, we're bolstering our offer with mindfully-sourced, seasonal, local and organic options ౼ to meet client demand and to reduce our impact on the planet.

We are also implementing simple solutions to significantly reduce food waste employing our four-step strategy ౼ which includes weighing waste, reducing waste by rethinking our buffets and kitchen protocols, engaging with our guests to raise awareness and donating or selling unconsumed food at reduced prices. To date, 46% of our properties have launched food waste reduction programs.

Traceability and transparency across our entire food supply chain is another area we're targeting. We are committed to responsible sourcing ౼ buying local as much as possible, treating our producers fairly and opting in favor of seasonal, short-circuit products. Today, more than 50% of our properties offer fish coming directly from the wild or responsible farms and more than 1,000 hotels source, when possible, from the shortest supply chain: their own urban gardens.


By investing in sustainable practices around the world, we hope to inspire our team members, guests and the industry at large to join us on this mission.

Meet Six Sustainable Gastronomy Pioneers
From Europe to the Pacific, the Middle East to Asia and South America, these six hotels shine as beacons, guiding our Group into a sustainable future:

With its onsite herb garden, fruit trees and plants, Raffles Bali, Indonesia surrounds guests with local flora, preserves the island's natural beauty and harvests produce with known health benefits and flavor.
The 30,000m2 organic farm at Mövenpick Resort Aswan, Egypt is the country's largest eco-farm. It produces more than 20 tons of fresh produce and, last year, transformed farm and food waste into more than 30 tons of compost used by the farm and neighboring villages.
In addition to donating to the country's food bank and promoting healthy eating habits in schools, Sofitel Dubai the Obelisk, UAE sources 30% of fresh food items from local organic farms, composts 100% of its food waste though a local partnership, uses technology to monitor and reduce food waste, and, last year, reduced 94,317 kg of CO2 emissions. With these initiatives in place, the hotel's Executive Chef, Russell Impiazzi, was named Sustainability Champion of the Year in 2023 by the prestigious Gault&Millau.
In partnership with a local supplier, Novotel Warszawa Centrum, Poland created a circular system that repurposes food waste into a natural soil enrichment agent that enhances crops sold back to the hotel. As part of the hotel's "No Meat, Let's Meet" initiative, 47% of its Novo2 restaurant menu is plant-based.
Both Novotel Santiago Las Condes, Chile and Mercure Sydney, Australia serve locally-sourced dishes. Novotel Santiago Las Condes also prioritizes avoiding overexploitation of fishing and animal abuse and offers 22 dining options for vegan and gluten-free guests.