Strategy
Enhancing Seamless Digital Client Experiences with A New Wellness Platform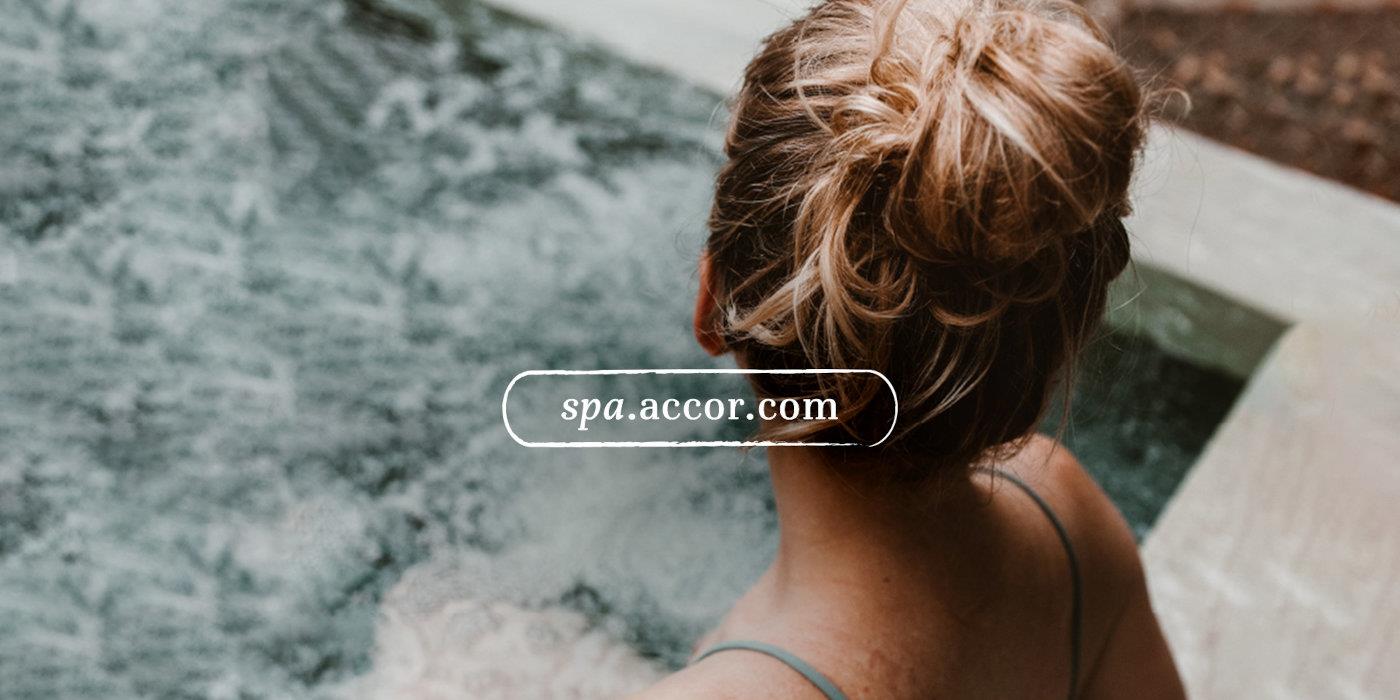 Celebrated on June 10, Global Wellness Day highlights the importance of being healthy and living well. As wellness increasingly becomes a priority and daily lifestyle objective for more and more clients, we continue to strengthen our leading offerings in this strategic sector. Our platform spa.accor.com, recently launched in Europe, takes this one step further, enhancing the ALL - Accor Live Limitless digital experience with an online booking platform offering clients a wide range of wellness offers and services. The platform also drives business growth for our hotels, generating exciting opportunities and providing higher visibility for their wellness experiences.
The now trillion-dollar wellness market is flourishing with spectacular growth in a post-Covid context where consumers increasingly prioritize their health and wellbeing. According to McKinsey*, 79% of global consumers report that wellness is important, with 42% considering it a top priority. This reflects, as Sébastien Bazin, Accor's Chairman and CEO has stated, a "deep and profound movement which is embedded in our way of living and daily consciousness."
Wellness: an Integral Part of Accor's Vision of Hospitality
Positioned as a pioneer and wellness leader in the hospitality industry, the Group brings a holistic vision and expertise, delivering rich and fulfilling wellness experiences embedded across the guest journey, and offering today more than 600+ spas, 1,000 hotels with fitness facilities, 9 Thalassa Sea & Spa wellness resorts and is launching this year a new wellness label The Purist.
Spa.accor.com: A New Wellness Platform Enriching our Services and Seamless Digital Experiences
Just as Accor has developed dedicated platforms for our restaurants & bars and resorts, we have launched a spa and wellness reservation platform spa.accor.com. The website provides an easy access for both travelers and local clients, Business and Leisure, to book a wide range of "à la carte" treatments, services, and experiences, as well as wellness stays with accommodation and wellness offers. The platform offerings currently include spas located in France, Spain, Italy and Israel, and will be progressively extended to other countries in the world.
The platform spa.accor.com enriches the ALL – Accor Live Limitless booking platform, enabling clients to seamlessly access our diversified ecosystem of hospitality services going beyond the boundaries of hotel accommodation, in line with our Augmented Hospitality vision. By launching this digital platform, Accor continues to pursue its strategy of enriching its loyalty program and booking platform ALL – Accor Live Limitless offerings and services online. Combining accommodation, restaurants & bars, wellness and many other services with a seamless digital customer experience, it enables clients to explore an extensive range of offerings and experiences.
Driving Business Growth and Capturing Opportunities for our Hotels
In addition to offering guests a best-in-class digital experience and easy access to unparalleled wellness experiences and offers, at the same time, the platform contributes to driving business growth for hotels, leveraging cross and upselling to generate additional revenue in line with evolving consumer needs and expectations, and diversifying their revenue streams by also creating engagement opportunities with local clients. Wellness has, without doubt, become a powerful business accelerator across all segments and geographies.
Drawing on the Group's expertise and exceptional hotels, we will continue to innovate and personalize guest services, offers and experiences, with seamless digital customer experiences, that go far beyond accommodation to boost our vision of Augmented Hospitality, at the heart of our strategy. Wellness will play a key role in enriching this approach for both hotels and clients – when they travel and in their everyday lives.
_________________
*Source: McKinsey survey of Brazil, China, Germany, Japan, UK and US – April 2021