Hospitality is at the crossroads of many activities, making it an important vector for change. At Accor, we believe it's our role to shape a more sustainable future of travel. While we've been a pioneer in bringing sustainable development to hospitality for more than 30 years, we are now accelerating our global sustainable transformation by building a model where we contribute more than we take and collaborating closely with our hotel owners and teams to embed sustainability across all our activities, with people and nature at the core.
Building a More Sustainable Business Model
The stakes for sustainable transformation are high. Climate change, biodiversity loss and social challenges are shaping our ecosystem and increasingly have an impact on business and growth. The travel and tourism industry represents 9 to 12% of the world's greenhouse gas emissions. There is an overriding expectation from all stakeholders - investors, owners, business partners, team members, guests - that businesses need to build more sustainable models and address the environmental and societal challenges the world is facing today.
We are convinced that hospitality has an essential role to play in this area, embarking all stakeholders and collaborating across our sector to achieve industry-wide sustainable transformation. And while we have long been committed to limiting the impacts of our activities on both the planet and its inhabitants, we recognize that the hospitality of tomorrow rests on the sustainable business model we build today. We're going further than ever before in our transformation to fully integrate hospitality as part of the global ecosystem, ensuring that change in all areas of our business is in tune to scientific findings, such as the IPCC relative to climate change, and driving forward our ambition to make a positive contribution to society as a whole, from our hotels' local economies to our environmental impact, while always putting people and nature at the core of our sustainability strategy.
People & Nature at the Heart of our Sustainability Strategy
Our strategic vision is clear: we are driving transformation across our Group, working closely with our hotel owners, partners and all stakeholders, and aim to
lead change across the hospitality industry
. Our key objective is to make a positive impact on People and Nature, which are two fundamentals at the core of our sector and activity.
People are at
the heart of hospitality
. Travel and Tourism represent up to 10% of worldwide employment, we therefore have a key role to play as a responsible employer and industry leader to ensure and reinforce positive values within our sector. We support the respect and well-being of our people, as well as foster diversity, social inclusion and mobility while creating opportunities for people to thrive. When people are empowered with the right tools - be it a first job, a second chance, training to help them grow - we can deepen our sustainable and meaningful impact.
Tourism is also deeply intertwined with Nature, building on natural resources and with its appeal rooted in the natural environment of each destination. And at Accor, preserving nature and its resources means resolute commitments and action through a science-based approach that builds on the recommendations of global organizations and experts. As a company, we have
committed to a achieving Net Zero carbon emissions by 2050
in line with the Paris Agreement and also
engaging in absolute reduction of our greenhouse gas emissions
. Our approach also builds on a commitment to
preserve nature and natural resources
in order to contribute to a "Nature Positive" world, acting to preserve and use natural resources more responsibly, continue to anchor our hotels in their local ecosystems, and protect natural ecosystems and biodiversity in alignment with the Kunming-Montreal Agreement of December 2022 to preserve and restore at least 30% of the world's land, coastal areas and oceans.
We are driving our sustainability journey forward by bringing
concrete solutions, tools and best-practice standards
in a range of areas of our business to the table and infusing them across our activities. In 2021, we further embedded sustainability into our business by
integrating Environmental, Social and Governance (ESG) criteria into our financing strategy
, making sustainability objectives a fundamental pillar of our company governance and performance.
Together with the
mobilization of our hotel owners and teams around the world
, we continually roll-out measures worldwide to help us achieve our goals, aiming also to also drive change within our entire Group and across our industry
Implementing Change Through Three Operational Pillars
Building on our People at our heart, we're driving change through a comprehensive approach founded on three operational pillars that address the whole hotel journey, from conception and design to operations, to the guest experience.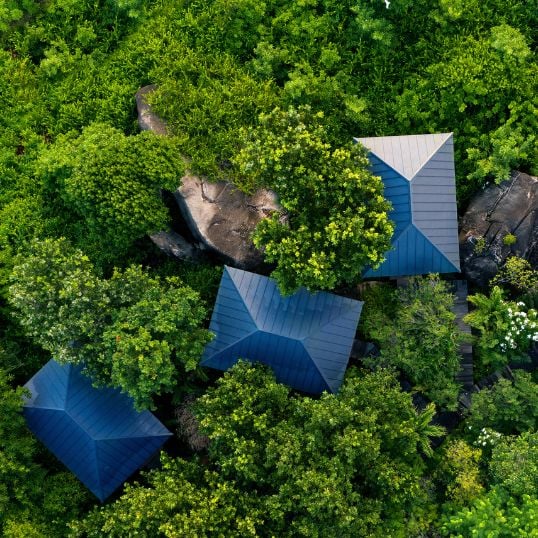 Stay: Reinforcing Sustainable Hotel Operations
From construction to daily operations, we are strongly engaged with resolute action to respect the natural limits of our planet and reduce greenhouse gas emissions. We ensure our hotels are designed with sustainability in mind from the outset, and we transform and optimize their operations - waste management, energy and water consumption, eliminating single-use plastics, promoting a circular economy…, through to integrating properties within their ecosystems. As a result, a number of our hotels have obtained independent third-party sustainability certification for their sustainable operations with partners such as Green Key and Green Globe, testimony to our commitment.
Eat: Embracing a Sustainable Food Chain 
We serve more than 200 million meals a year in our 10,000+ restaurants and bars, and food represents 12% of our carbon footprint. Our role in optimizing the management of resources is crucial to control and improve the food cycle "from farm to fork." We are transforming our supply chain, sourcing food more responsibly to preserve biodiversity and reduce environmental impact, as well as promote fair practices for local producers and farmers and respectful conditions for animals. We are also reinforcing actions to reduce food waste in our kitchens and to provide guests with an increasingly organic, local and seasonal offering, and overall raise guest awareness.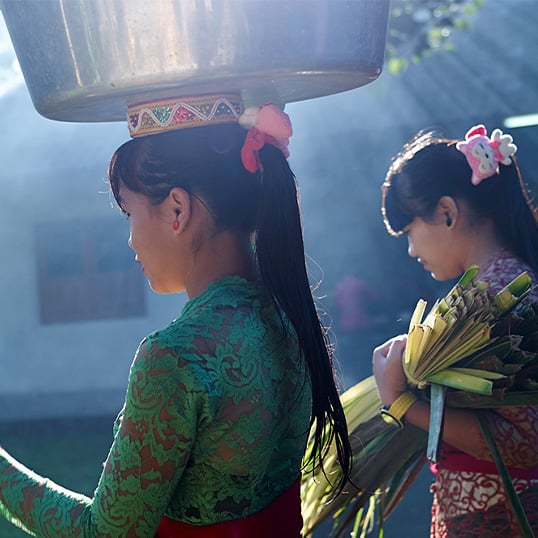 Explore: Promoting the Local Ecosystem and New Ways of Traveling
Our hotels are deeply rooted in their local ecosystems, communities and economies. One of the foundations of our business is to preserve each destination's natural ecosystem and local culture for communities, visitors and future generations. We strive to actively protect the local environment and cultural heritage of the destinations around our hotels, as well as create opportunities and meaningful connections with the local communities. We are working to design a more sustainable way of traveling, encourage green mobility, and inspire a more conscious exploration and greater awareness for guests in how they too can contribute positively to the destination, its natural environment and local communities.