Strategy
 "Health to Wealth": a Podcast that Spotlights the Well-being Transformation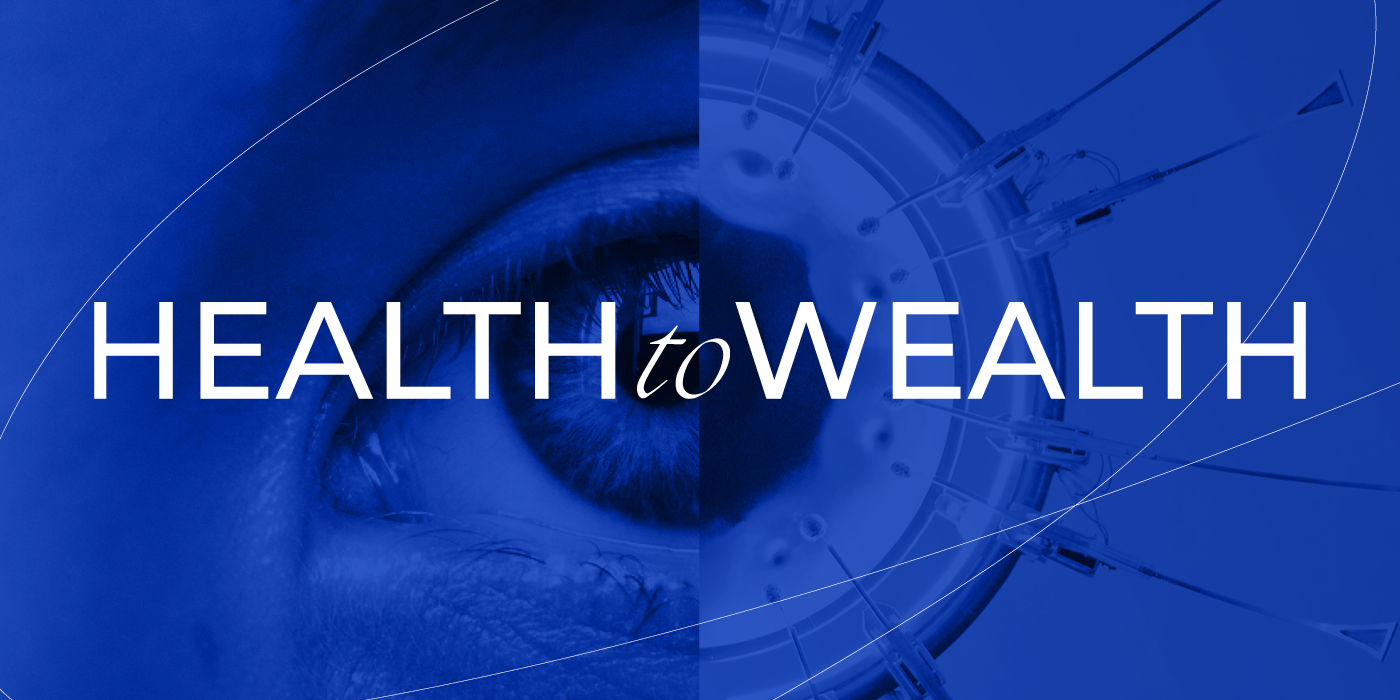 Accor launches a podcast series which will explore ground-breaking topics that share the common thread of having well-being at their heart, with cutting edge speakers from a wide range of expertise. Discover their vision of the state of global well-being and how initiatives across society contribute to a healthier, wealthier ecosystem.
Well-being has become more and more important and is now a priority for people, transforming their way of living and expectations for themselves and those around them. Working and living in a healthier, happier society is now a common goal. Prioritizing well-being is a conscious choice and response to the world as we know it, no longer a trend but an anchored movement reinforced by the pandemic.
The hospitality sector has a major role to play in fostering well-being, bringing wellness across every guest journey with a holistic approach: it goes beyond spa and fitness, it extends from design, to nutrition, quality of sleep, local surroundings…
In line with our vision and poised to play an active role in the future of a wellness-enriched hospitality, Accor launches the Health to Wealth podcast series. It spotlights the importance of integrating well-being in all aspects of daily life and business, for industries, companies and individuals.
We are excited to debut Health to Wealth and take our mission of care to the next level, convening a diverse group of innovative minds to act as a positive force for change that we hope will inspire mental and physical wholeness and a greater sense of well-being in what is a very complex and ever-changing world.
Health to Wealth brings together thought leaders, entrepreneurs, policy makers and health experts to share the ideas and experiences that are underpinning wellbeing culture and to inspire
the transformation and prioritization of well-being promises
.
On the occasion of the series launch, Sébastien Bazin shares a word on the movement towards well-being and its importance for Accor. Click here to read his message.

#EPISODE1 : A Feel-good Recipe for Sharing with Saasha Celestial-One
"Health to Wealth" catches up with Saasha Celestial-One, co-founder of food sharing app OLIO. She's tackling the 40%-plus of the world's food that's produced but never eaten, by getting people to share whatever they don't need – even as little as half a lemon. In this episode, Saasha talks about how she used her business skills to set up OLIO with her partner Tessa Clarke. Sharing makes people feel good, says Saasha, while throwing away edible food can lead to a physical pain. Her mission now is to get a billion people globally to use the app – and reconnect with their common humanity along the way.

#EPISODE2 : Putting Mind over Matter with Wim Hof
"Health to Wealth" catches up with Wim Hof, extreme athlete, motivational coach and founder of the Wim Hof Method. Widely known as The Iceman, Wim's approach combines immersion in freezing water with a carefully calibrated breathing technique. Together, he asserts, these can increase energy, improve relaxation, boost the body's immune system and confer a range of health and wellbeing benefits. In this episode you'll hear about the circumstances that compelled him to jump into the water in the first place, and how the method helped to heal him from trauma and bereavement.
#EPISODE3 : Turning the Digital Tide with Manuel Muniz
"Health to Wealth" catches up with Manuel Muniz, Provost of IE University in Madrid, former Secretary of State for Global Spain, and a leading thinker on the challenges posed by the accelerating adoption of technology. Manuel talks about the risks of tech leading to privacy infringement, loss of liberty, exclusion and wealth inequality, and the steps that governments should take to make it a more positive influence in society. With the right leadership, he says, technology could be an unstoppable force for individual fulfilment and wellbeing. He discusses democracy, responsibility and the power of empathy among leaders as well as his own role in combating the COVID epidemic in Spain.
#EPISODE4 : Making Nutrition your Greatest Asset with Kate Cook
"Health to Wealth" catches up with Kate Cook, nutritionist, wellness expert and founder of the Nutrition Network. In this episode, Kate talks about her work with companies to help them understand the food their people consume and the impact it has on their performance. You'll learn that balancing hormones – and specifically controlling sugar levels – is vital to individuals maintaining high energy levels, and that companies which eat together and take food seriously will stay together and see other tangible benefits.

#EPISODE5 :

New Values for an Interconnected World with

Thierry Malleret
"Health to Wealth" catches up with Thierry Malleret, economist and founder of the Monthly Barometer. He's in the business of evaluating risk for high-level decision makers and has a longstanding interest in the part that well-being plays in successful organisations, economies and societies. In this episode Thierry talks about how the understanding of well-being is becoming a greater priority in almost every area of life as we become wealthier, and how that manifests itself in the evolution of a wellness sector. He identifies three dimensions of wellness: environmental, societal and individual, arguing that they are interconnected and interdependent with each other. You'll also hear about Thierry's passion for walking near his home in the French Alps – and his belief that connection to nature is not just essential to our individual sense of well-being, but also intrinsic to economic activity.
#EPISODE6 :

Data's New Age of Consent with Julian Ranger
"Health to Wealth" catches up with Julian Ranger, entrepreneur, personal data expert and founder of digi.me. Julian has a powerful conviction that if consumers shared more of their personal data, that would enable more helpful products and services to be developed. But the only way that can be done with genuine consent, he believes, is for everyone to keep control of their own data. In this episode, Julian explains why availability of richer personal data would be beneficial in areas ranging from healthcare to retail, banking and utilities. The reason individuals should manage their own data is not just ethical but also technical, he says: systems cannot cope with the complexity of holding almost unlimited amounts of information. You'll also hear about Julian's background as an aeronautical engineer and what it taught him about the value of data; and how putting control in the hands of the individual will contribute to well-being through establishing genuine trust between us and the organisations we share our data with.


#EPISODE7 : Fit to Perform with Harry Jameson and Oli Patrick
"Health to Wealth" catches up with performance coach Harry Jameson and physiologist Oli Patrick, who teamed up to found Future Practice. Much of their discussion focuses on the relationship between fitness, well-being and health – and especially the notion that "well-being is the fuel that avoids people being unwell". Oli and Harry break down the physiological interventions that can be made to improve wellness into three domains: movement, nutrition and recovery. Let's hear their views on what leaders – political and in business – should be doing to motivate people to improve their health. And why stress is not always a bad thing.


#EPISODE8 :

Equitable Investment for Entrepreneurs

with Allie Burns
"Health to Wealth" catches up with Allie Burns, CEO of Washington DC-based venture capital firm Village Capital. She explains why a more diverse investor base equals more equality of opportunity, and how Village Capital makes investment decisions through a peer-based process. The Silicon Valley 'hustle' culture has been anything but conducive to well-being, says Allie, and investors should take into account how leaders model behaviours that do promote the well-being of their people when deciding where to invest.


#EPISODE9 :

How Telemedicine Can Boost Healthcare Access

with Ali Parsa
"Health to Wealth" catches up with Ali Parsa, founder of digital health company Babylon Health. Ali set up Babylon with a simple mission: to make access to healthcare around the world both easier and more affordable. His approach to doing so involves technology: a mobile app, video interactions with doctors, and the use of AI to track patients' data and help them self-diagnose. In this episode Ali runs through the components of a technology solution that can dramatically increase access to healthcare.


#EPISODE10 :

Neuroscience Delivers a Sense of Self

with Olaf Blanke
"Health to Wealth" catches up with Olaf Blanke, a neuroscientist who specialises in how our mind perceives our physical body. Olaf's research concerns the sense of self that is generated by different parts of our brain, and especially by the sense of touch. In this podcast he illustrates this powerful idea through explaining phenomena such as phantom limb sensations and out of body experiences. One of the key connections with his work has with well-being is that through using these techniques, it's possible for humans to reduce both physical pain and mental stress.


#EPISODE11 :

Well-being in Under 10,000 Steps

with Emlyn Brown
"80% of our guests seek daily to improve their health and wellbeing." Emlyn Brown is the global vice president for Well-Being at Accor and is responsible for launching the Health to Wealth program. In this episode of Health to Wealth, Emlyn explains why Accor decided to commission the podcast series and how it is intended to help democratize the notion of wellness and take it from an exclusive aspiration to one that everyone can engage with. He reflects on the holistic nature of wellness, touching the planet, society and the individual, and the interconnectedness of all the different dimensions of wellbeing, from technology to health, fitness, and nutrition.


#EPISODE12 :

Vivatech Highlights Power of New Thinking with Damien Perrot and Yann Le Floc'h
In this episode of Health To Wealth, Damien Perrot, global head of design and innovation at Accor, and Yann Le Floc'h, seasoned designer who is also the CEO and Co-founder of Stairwage, discuss the role of wellbeing in developing new innovations, and especially the part that it played in creating Stairwage, an app that allows employees to have access to their salary before the end of the month. Damien explains that wellness plays a central role in all Accor's innovation activity.