Food & Beverage
Food & Beverage: Designing the Experiential in our Restaurants & Bars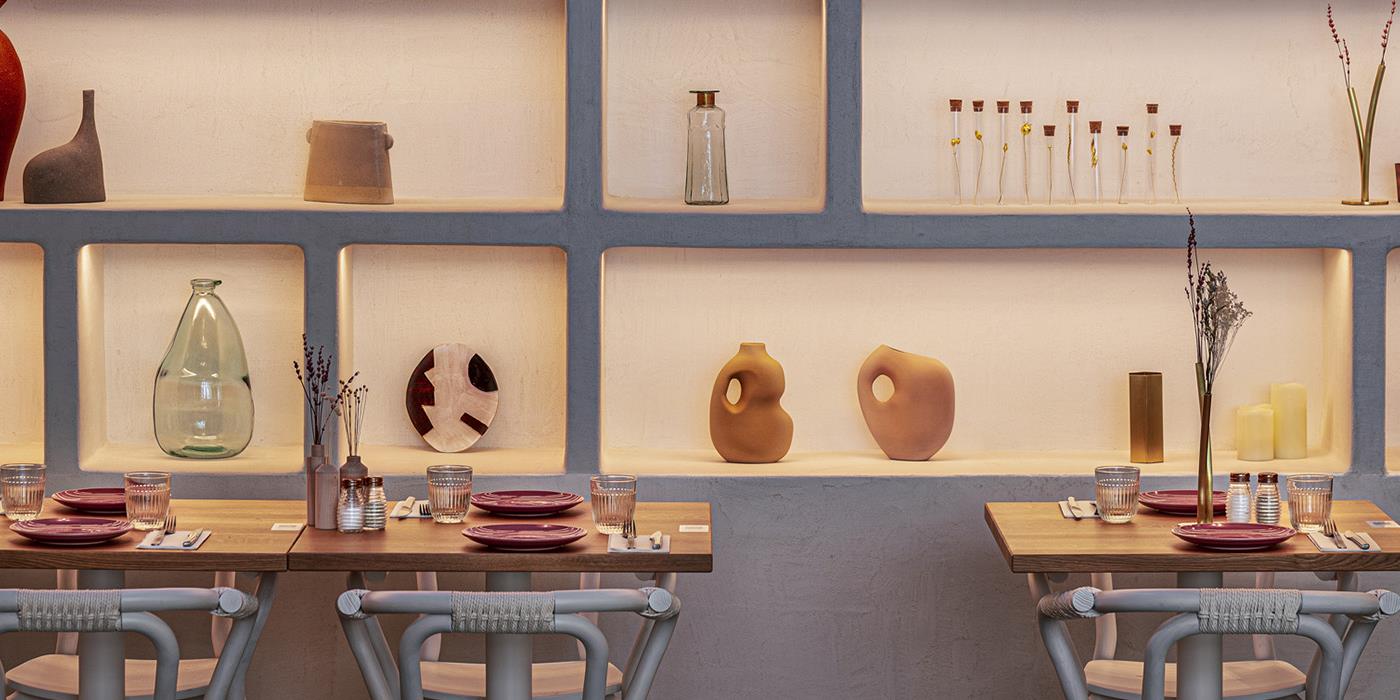 More than just looking attractive to the eye, design is about creating an emotion, an experience, a sense of place, comfort and safety. Every feature, every color, texture, light, has a subtle influence on the subconscious, signaling to diners the kind of experience to expect and creating a sense of connection with that space. At Accor, we create experiences that play with the senses. 
Today, design projects play a key role putting our bars and restaurants center-stage, creating an individual story and experience through the right design, for locals and travelers alike.
The Group's approach, with some of the most current names in design, is to create local, sensory, generous experiences, think one-of-a-kind designs rooted in their culture, show kitchens or food market-style eateries.
Here discover some of the design concepts making our dining experiences come alive.


Putting environmental performance into every step
Winestone, Mercure Katowice Centrum (Poland)

By improving environmental performance from A to Z, a restaurant design ethos rooted in sustainability creates a do-good, positive connection with guests. From its bar made of recycled glass bottles, to vintage bicycles or lamps upcycled from the region's coal mining past, at the Winestone Mercure Katowice Centrum, environmental considerations guide every stage. The hotel itself, prioritizing traceable materials like FSC-certified wood throughout, received the PLGBC Green Building Award for sustainable real estate development. By meeting the eye with a look that clearly considers environmental cost, the Winstone restaurant creates a sense of caring connection for guests as they dine on dishes created to minimize waste, with no plastic in sight.


Designed to drink to the past
Library Bar, Fairmont Royal York (Canada)

A sense of place meets time travel in the Fairmont Royal York's Library Bar. Symbolic of Accor's ambition to root Food & Beverage experiences in their own unique culture, designer Ken Lam, of Navigate Design, recreates the vibe of the roaring 1920s when this Toronto institution was already welcoming in thirsty travelers - think pops of color, opulent textures of leather, velvet, and fringe. The bar's new cocktail series, inspired by world travels, encourages people to truly get away from it all, in this literary hideaway for locals and travelers.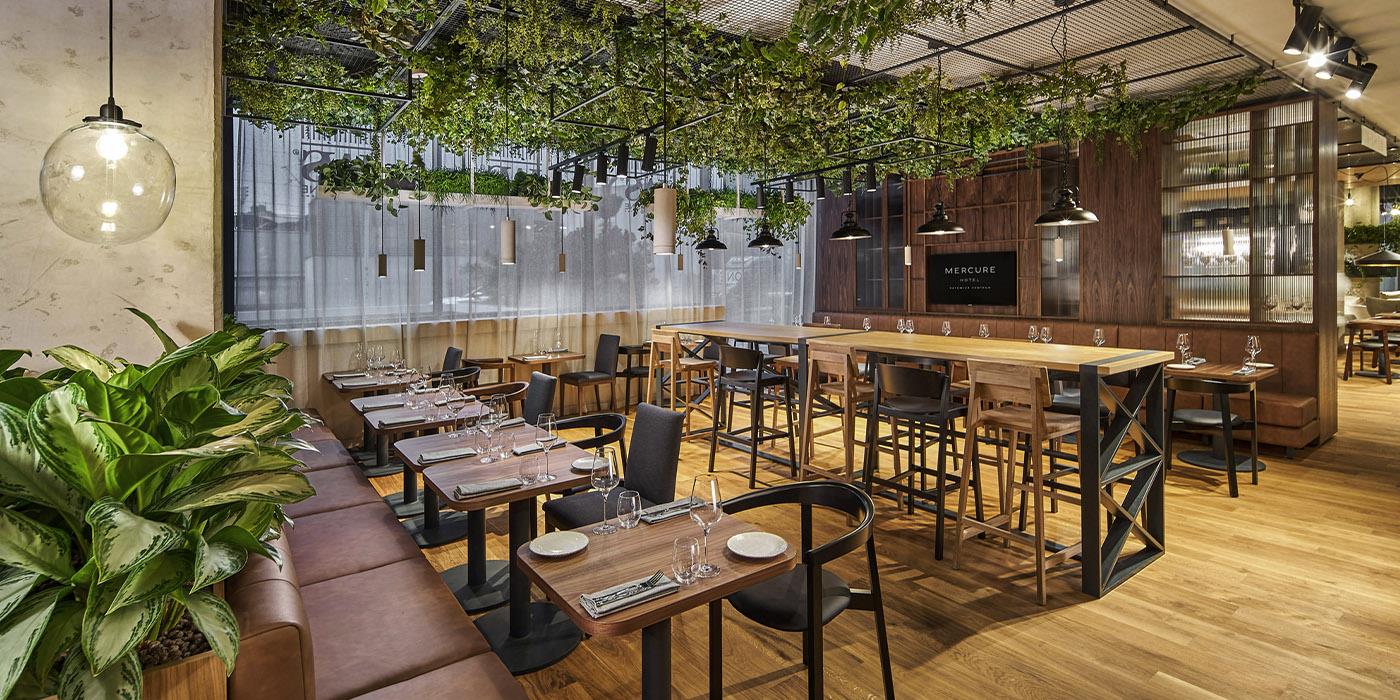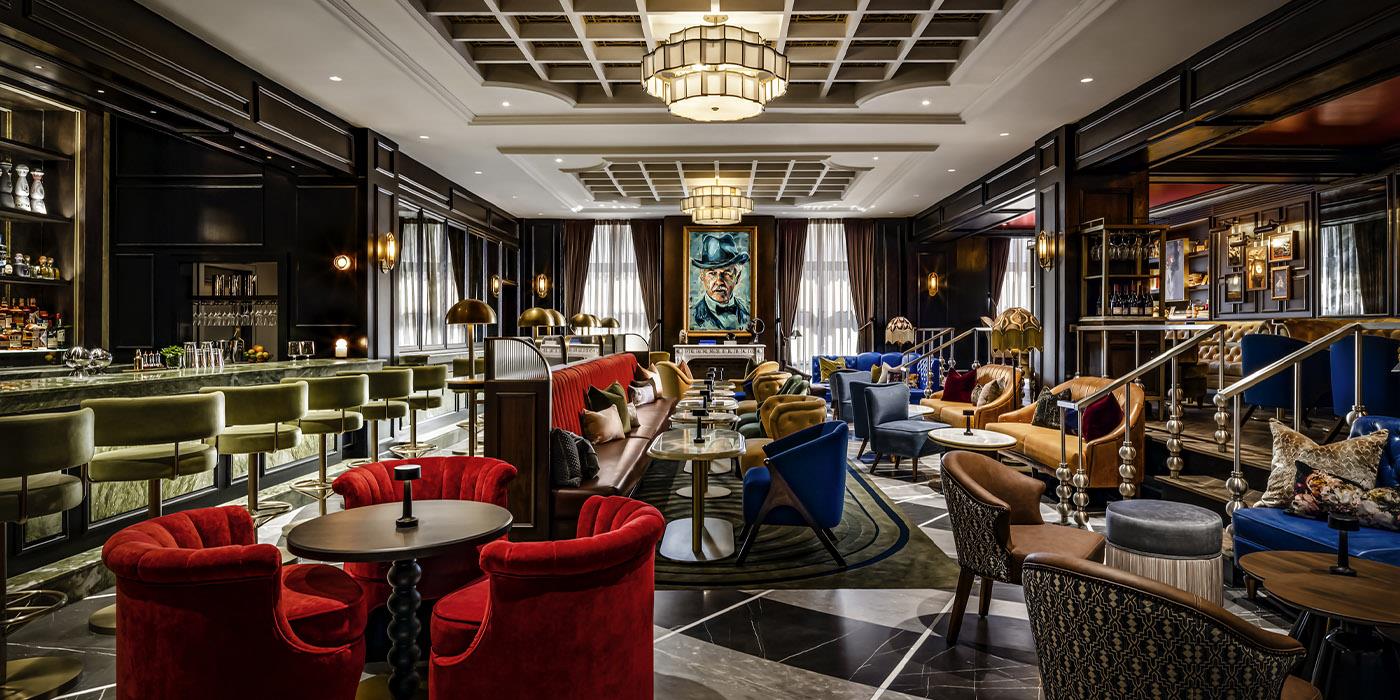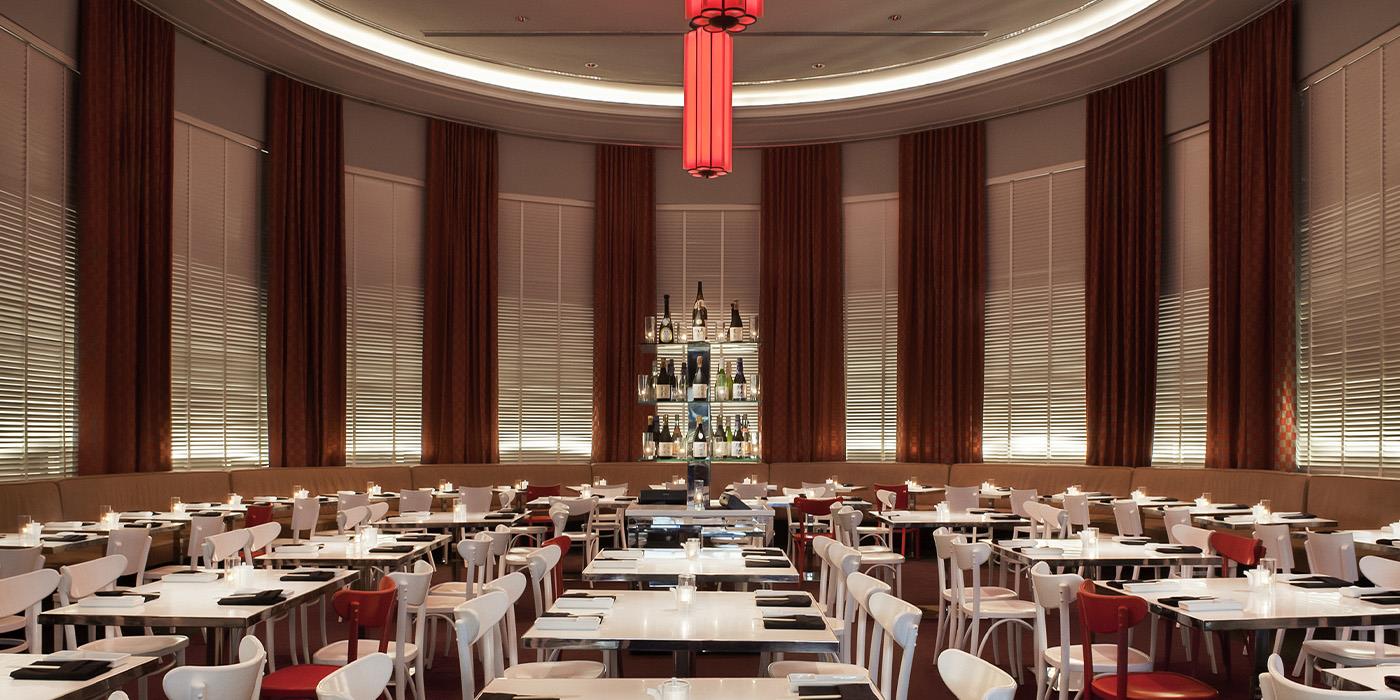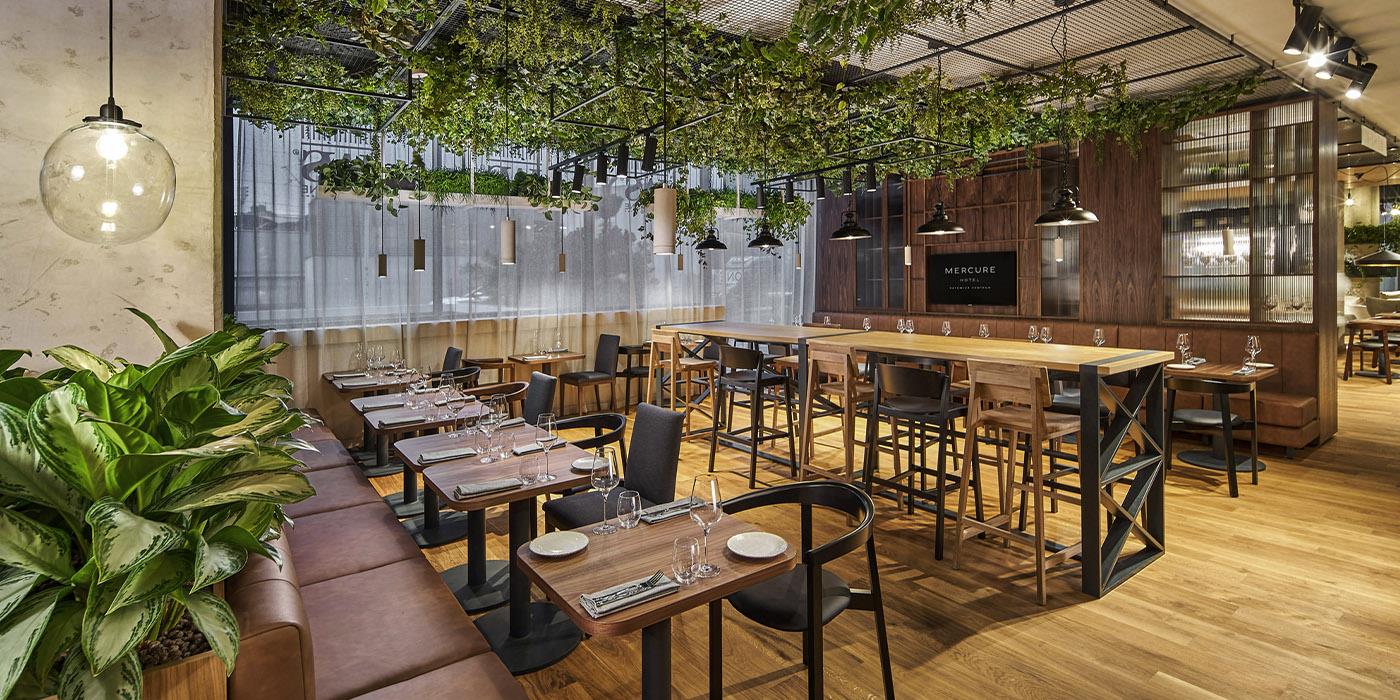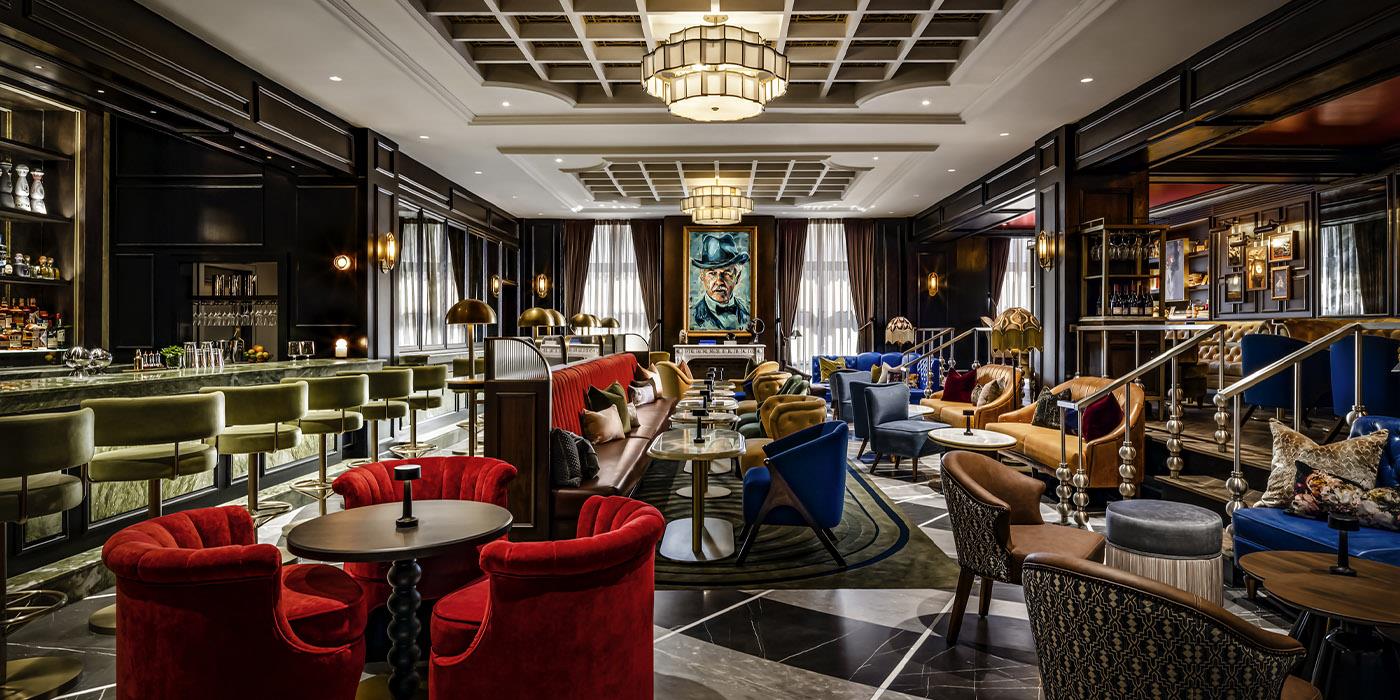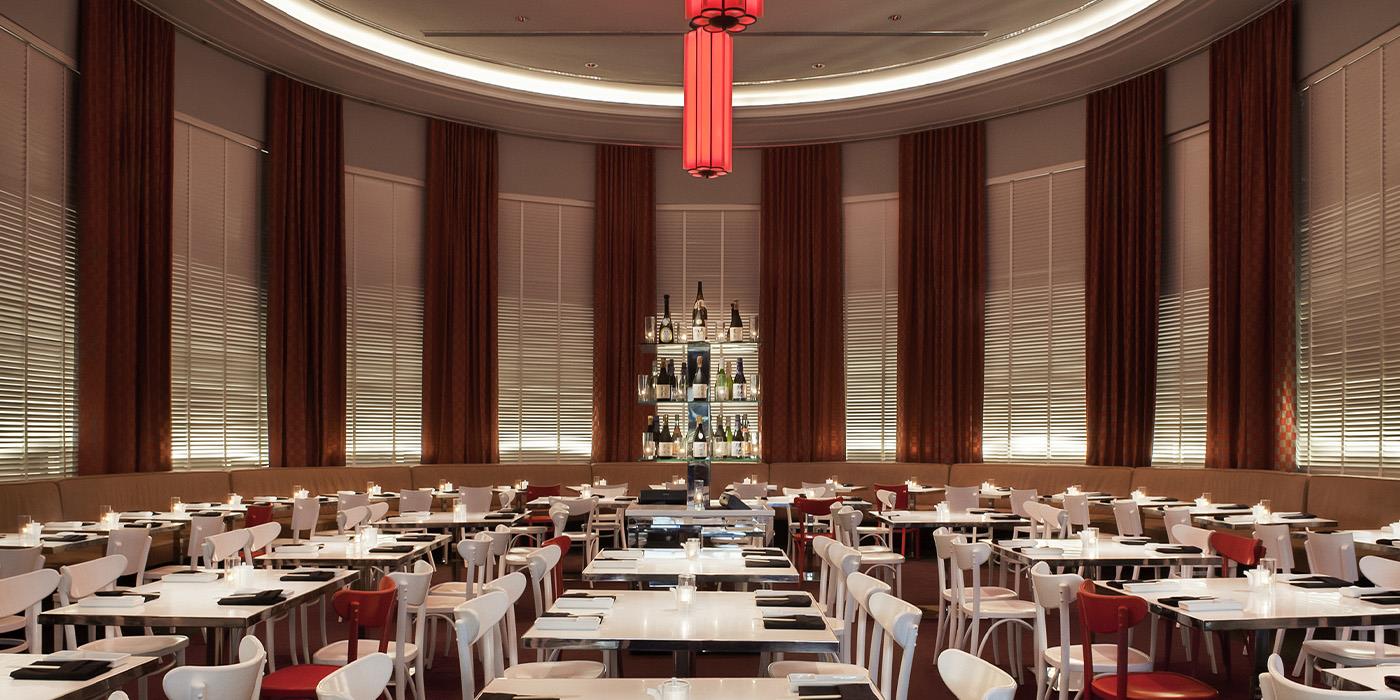 The artful pairing of designer names with master chefs

Featuring the dynamic pairing of master sushi chef Katsuya Uechi and design impresario Philippe Starck, Katsuya at SLS South Beach is truly a feast for the senses. Bold, yet restrained; cozy, yet ultra-modern; understated, yet comfortable - the interiors evoke a sleek and sultry bento-box, accompanied by warm woods and gleaming white signature tables. Oversized backlit photographs featuring Japanese iconography grace the walls, adding a whimsical visual note to the dining experience. Through collaboration with renowned designer Philippe Starck Katsuya's aesthetic merges the aspirational with the approachable, creating a trendy but friendly atmosphere for our guests.


The ambiance of Provence in Paris
Rosé, Novotel Paris Porte de Versailles (France)

After a day pacing the nearby Paris Versailles exhibition halls, where else but a trip to the south of France? Designed to offer an experience Parisians won't easily find elsewhere in their city, every feature at the Rosé restaurant at Novotel Paris is intended to recall the airy ambiance of a second home in Provence. The combination of the Rosé's light-filled interior, featuring bamboo shades amid splashes of greenery, recreates the perfect Mediterranean-style backdrop to enhance the flavors from that region – from prawns flambéed with pastis or Provence-inspired cocktails. Rooted in the culture of Provence, yet located in Paris, the Rosé is designed to signal that feeling of a Mediterranean escape, while in the French capital itself.
Creating a sensory experience in-tune with the surroundings
Yon|Ocean House, V Villas Phuket – MGallery (Thailand)

Set above the ocean, Yon|Ocean House is an example of design that takes its cues from its unparalleled location to immerse diners in the nature that surrounds the restaurant. Here the sea, sun and nearby natural pearl farm inspire Yon|Ocean House's organic colorway, with wood, plus pearl motifs handcrafted in metal. While its expansive terraces are surrounded by tropical plants and water features, and naturally provide ocean vistas for a visual and sensory experience before the food, a culinary journey across Asia, has even begun to be served.
Tapping local talent while honoring heritage
The Pumphouse Sydney, Novotel Sydney Darling Square (Australia)

One of Sydney's first microbreweries, in the former beating heart of Darling Harbour, the Pumphouse Sydney celebrates the harbor's heyday with its mix of industrial design, a timber bar, for instance, amid high-craft touches, such as statement lamp shades by Australian artist Lance Corlett. With a rotating selection of Australia's finest beers (plus bespoke wines) Sydney's Pump House transforms the craft beer experience, into one that celebrates its past, while being totally current.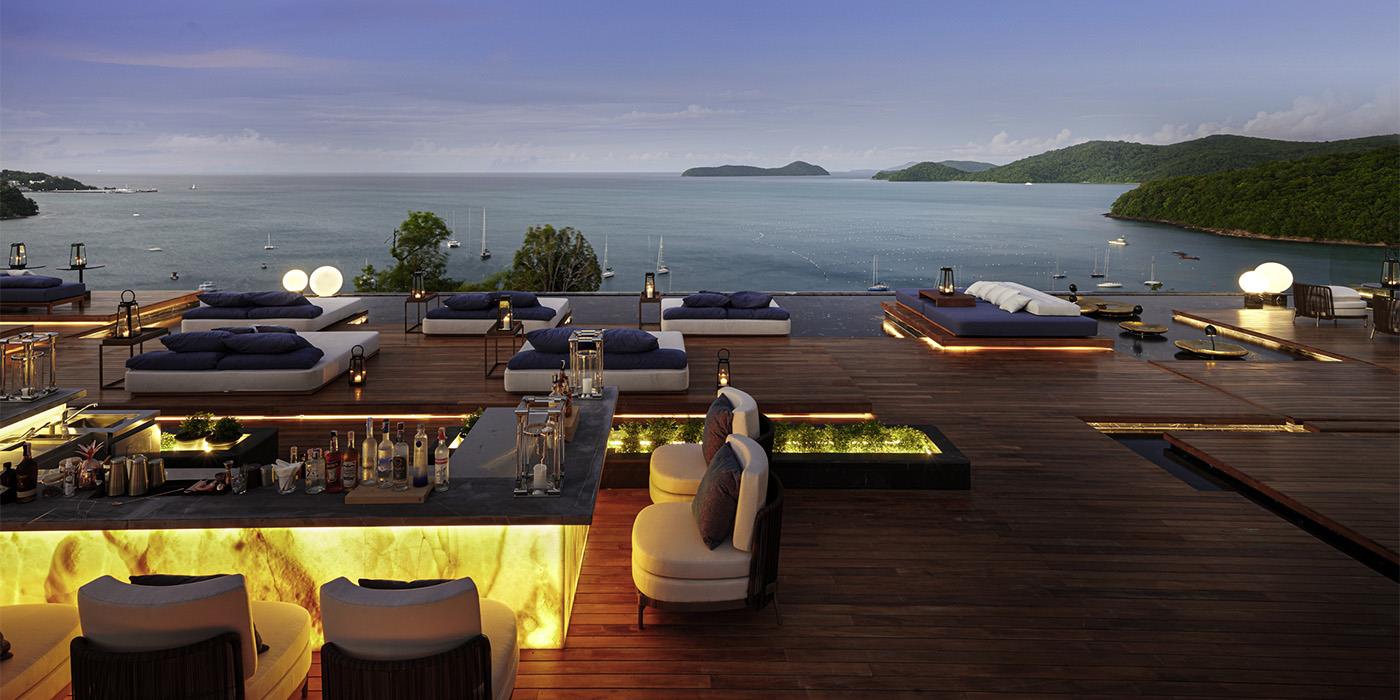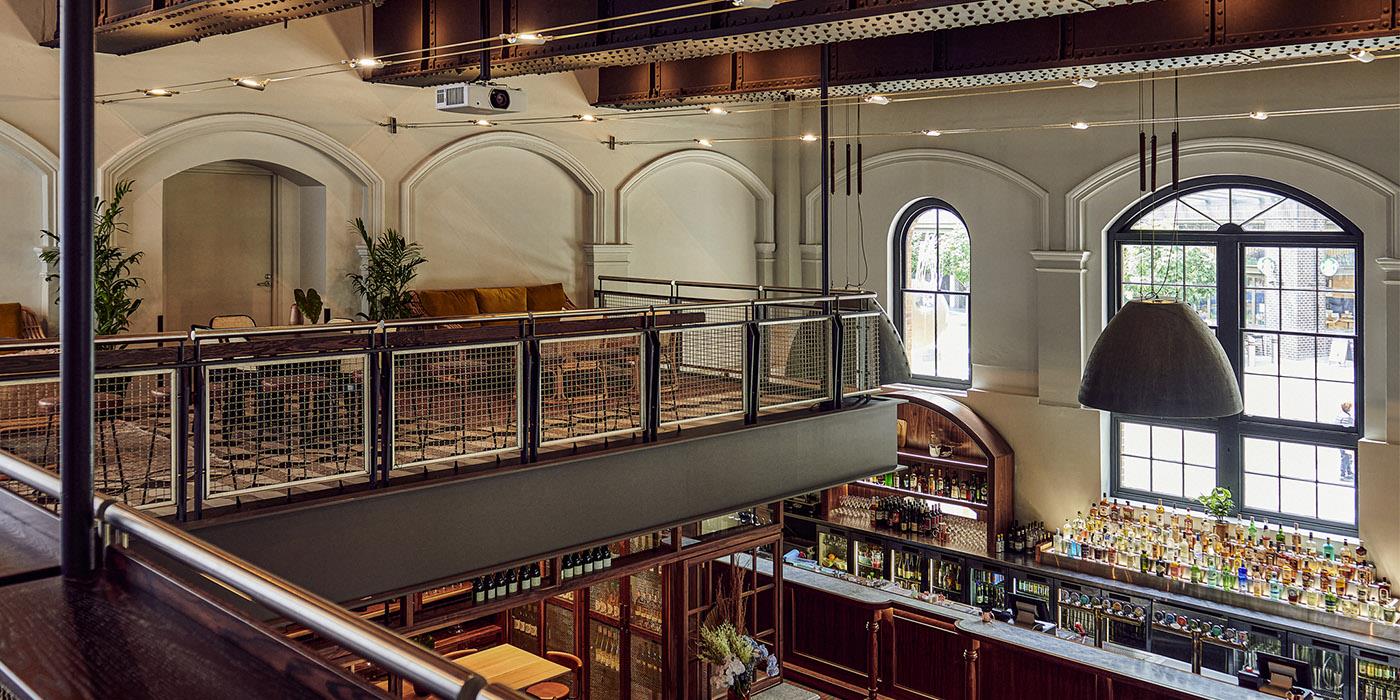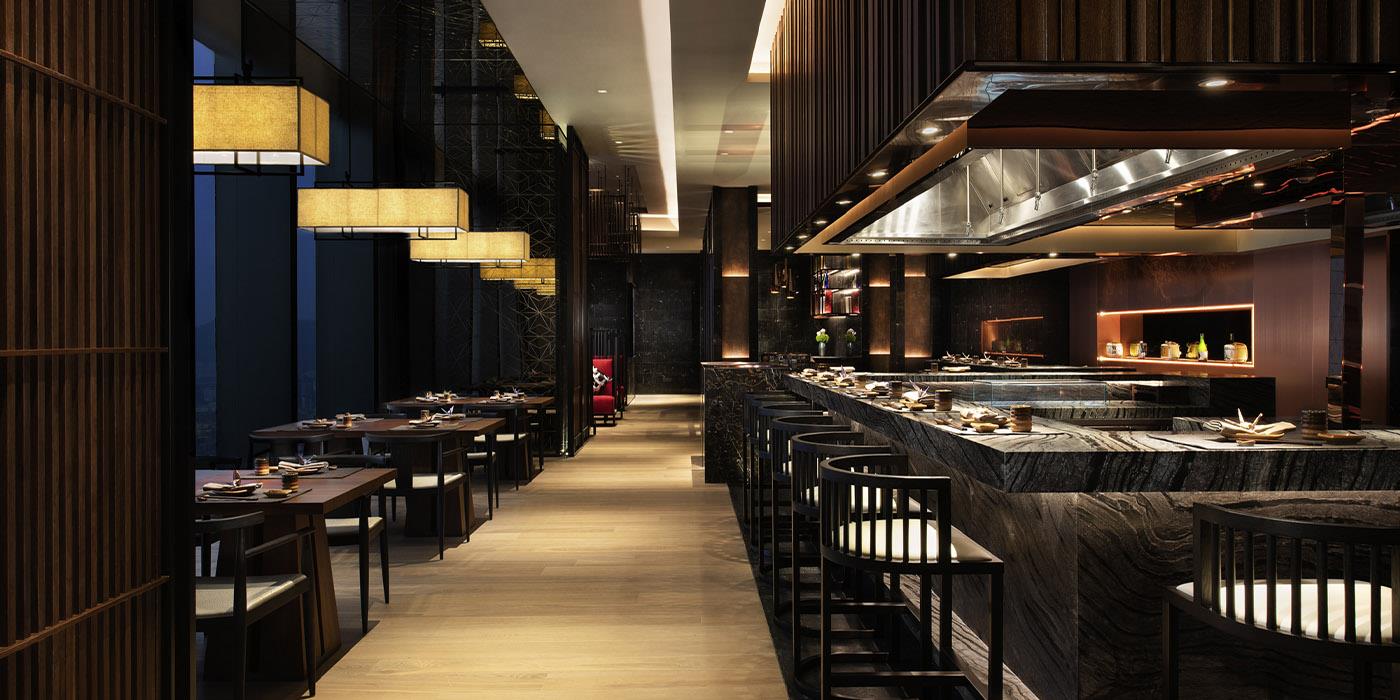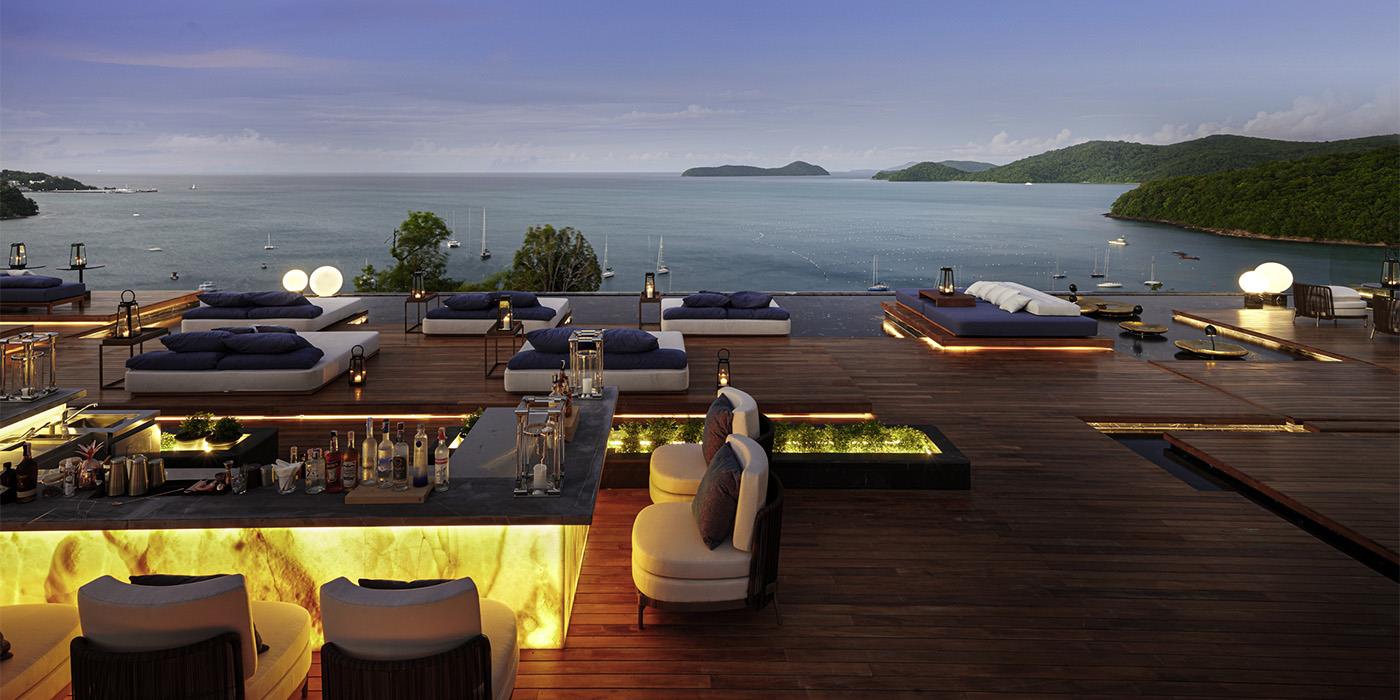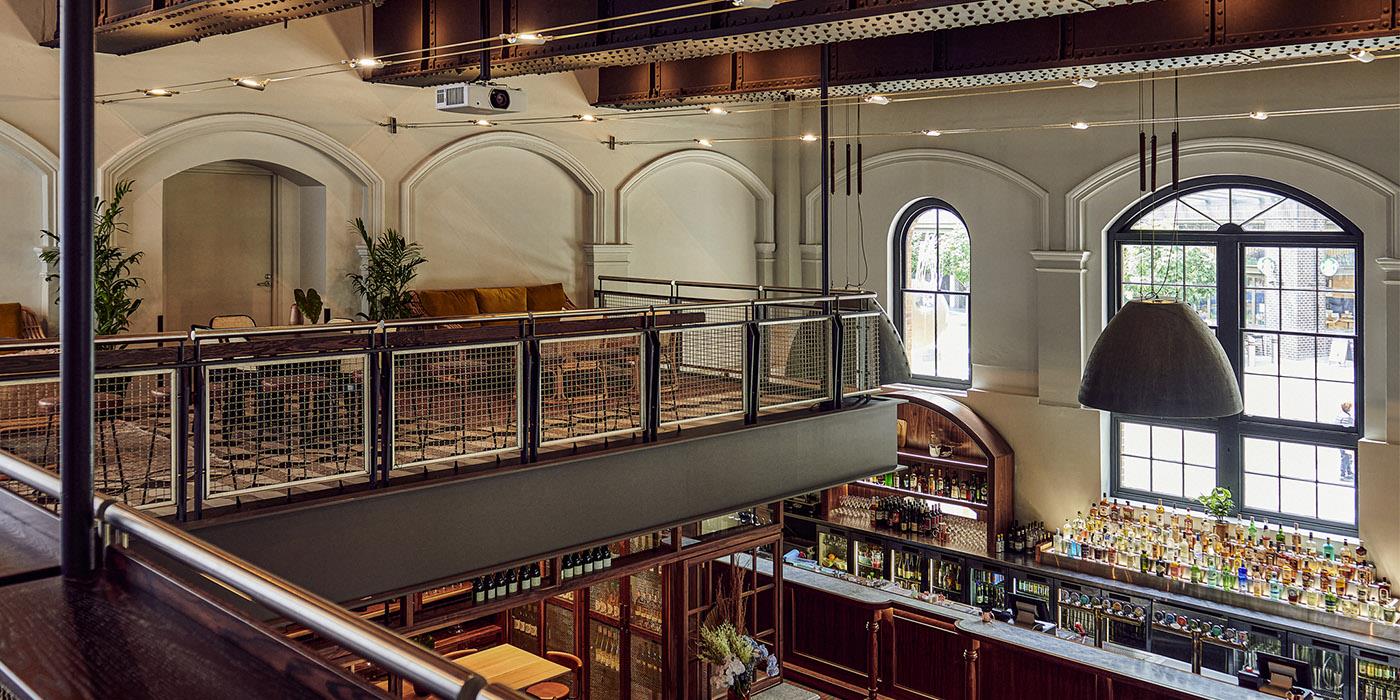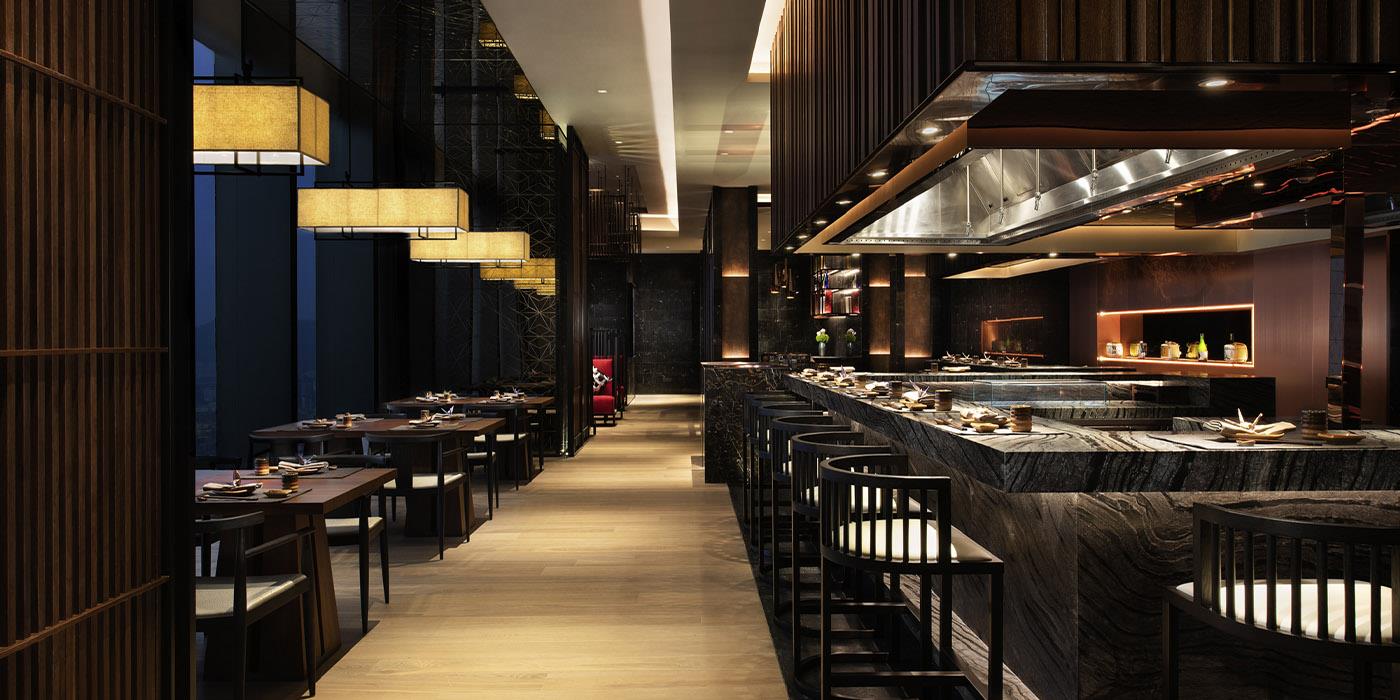 Open to a sense of community
Chill Bar, ibis Styles Kraków Centrum (Poland)

A completely new common space, designed like stepping into one of Krakow's intimate, vibrant cafés, the new Chill Bar concept at ibis Styles, is a café destined to become a hybrid spot for the community all hours of the day. The idea behind the new concept is to create a multifunctional place that changes during the day, from a relaxing spot for morning coffee to a place for a glass of craft beer or regional wine by evening. The arrangement of the space in an open style emphasizes the sense of community, creating welcoming atmospheres for all - whatever people's needs – working, meeting, enjoying a meal or simply taking time out in the city.
The luxury of choice between interaction or privacy
Kokoni, Raffles Shenzhen (China)

With interactive cooking spaces or a choice of five private rooms, Kokoni at Raffles Shenzhen offers its high dining approach to Japanese cuisine in the modern and sleek setting of diners' wishes, the element of choice you'd expect from this ultra-luxury brand. The entire restaurant is designed around the central interactive cooking space – and imagined as the very epitome of modern, clean architecture. From handmade origami swans on each table, to pop art on the wall, or white lotus flowers floating in the space's water features - every detail is considered - the height of luxury design.
At Accor, our bars and restaurants are center-stage with each experience curated to the last design detail to inspire even those from afar to visit.