Talent & Culture
Leading the Future of Hospitality at Accor: When Innovation Rhymes With Next-Generation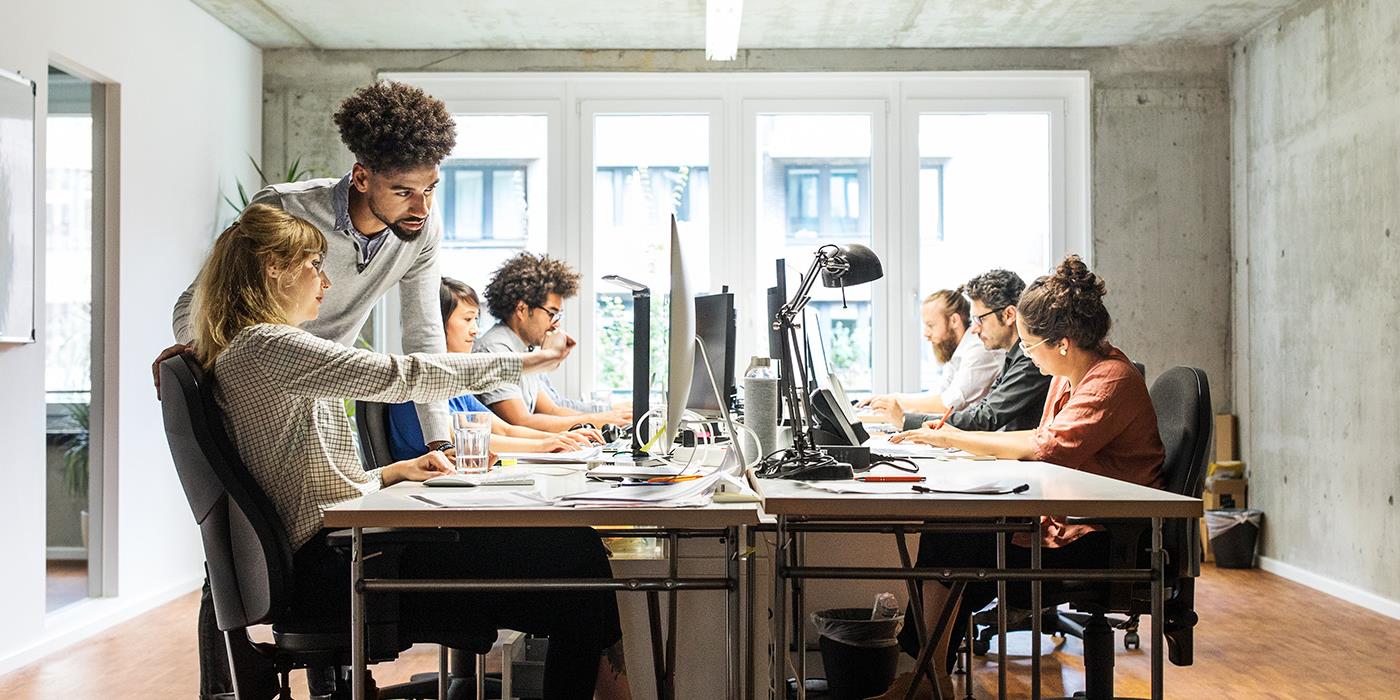 In line with Accor's daring and innovative spirit, we're turning our focus to the bright minds of tomorrow by providing exciting new growth opportunities for students through three challenges: the Accor Design Awards, TakeOff! and Young Talent Awards x Hospitality ON.
Audacity and innovation are at the heart of our DNA, and with that in mind, we are co-building the future of design and hospitality with the next generation of leaders. By working hand in hand with schools, we're giving students the opportunity to develop their expertise within a leading global hospitality player, as well as potentially join Accor after their studies. Driven by the ambition to create the hospitality of the future, we want to generate value and stimulate creativity thanks to an approach of open innovation which harnesses the driving forces of progress. And attracting emerging as well as existing talent is one of them. Our commitment to innovation translates into the following three student competitions.

Three, Two, One… TakeOff!
A worldwide student competition launched by Accor in 2012, the TakeOff! Student Challenge aims to empower students by giving them the opportunity to explore a challenge our Group is facing and test out their ideas with a global group of Accor experts.
In the 2022 edition, we are extending our focus on the people element centered on our employee promise #BELimitless, by setting students the challenge to come up with new ways for Accor to attract new talent in the post-COVID-19 rebound.
Nearly 600 students of more than 50 nationalities from 37 countries registered and over 170 projects were completed over the challenge duration with the final presentations taking place June 22. And the first prize, a trip to Paris and a workshop at Accor's HQ to develop their project, went to Pei Rong Chia, Min Feng Ng and Shi Yun Phuan from Singapore for their first MetaHotel. Paving the way for the future of hospitality in the Metaverse is Accor's very first AccorVerse, with the integration of gamification and entertainment to craft innovative ways of recruiting new talents, therefore revolutionizing the hiring process for the future of hospitality.
Front-runners: Accor Design Awards
Our worldwide competition devoted to architecture and interior design students across the globe was first launched in 2016 and makes up part of Accor's strategy, where taking an active and visionary role in crafting the future of hospitality design and guests' expectations around lifestyle, sustainability and wellness are key.
Every year, Accor invites design schools from around the world and provides their students with a brief outlining the year's challenge. Once submitted, Accor's global Design and Technical Services teams select a shortlist of students with the best projects. A VIP jury as well as Accor key representatives then vote for the 3 winning projects. Public choice award is voted by the public via a bespoke online platform.
For students and schools, the Awards represent the possibility to work on a real-life project, in an operational case study. The students compete with other schools and other cultures, and are mentored by key actors in the hospitality market. Thanks to the awards, participants are able to build a network, get a taste of the professional world, actively participate in tomorrow's hospitality industry, and every so often, see their projects brought to life at real working hotels.
And this year's winning projects include
Roll by École Bleue - Global Design in first place with a movie-infused concept located in Tribe Batignolles
. The second prize was awarded to a team from
Berlin International University, for their design concept based on ethical farming and harvesting
. Third place went to
L'Ecole de Design Nantes Atlantique who created a project which ambition is to turn hotels into city-center hubs
. Last but not least, the public choice award went to another team from
L'Ecole de Design Nantes Atlantique for their Là-Haut project - a rooftop bubble that offers guests a 360 degrees view
.
A More Sustainable Future is Now: Young Talent Awards x Hospitality ON
Launched this month, Young Talent Awards x Hospitality ON is a challenge that will shape the future of hospitality and is aimed at young international talent. In this inaugural edition, the challenge is around making tomorrow's hospitality industry sustainable, as well as to support the attractiveness of the hospitality sector by promoting employer brands.
Participants are battling it out for the top prize, a six-month internship in 2023 in the southern European marketing team to work on a new customer experience linked to our CSR roadmap. So watch this space for the results!
The three events are fun and stimulating opportunities to discover new talent and trends by exploring each school's unique vision. Students push the boundaries of hospitality further every year putting a fresh spin on our industry, which is exciting to see and helps us to reimagine the future together, making it better than ever.