Sustainability
Single-Use Plastic in the Guest Experience Makes Way for Sustainable Alternatives in the Maldives 
3 years ago, we became the first Hospitality group to commit to progressively eliminate single-use plastic items from the guest experience. Today, our teams' mobilization and hard work are bearing fruit: 84% of our hotels have already successfully risen to the challenge.   
Collective Mobilization to Lead Industry Best Practices
Committed to reducing our environmental impact
– aligned with the evolving expectations of guests who increasingly look for more responsible kinds of accommodation – we went
beyond local legislation
and decided to strengthen our governance, deploying a global action plan in head offices and hotels. The aim? Eliminate single-use plastic items in the guest experience and offer eco-responsible alternatives for 46 plastic items, while contributing to a
concrete change of mindset
. By mobilizing all the teams at a local, regional and global level, at the end of 2020, our hotels had removed all plastic straws, stirrers, cotton buds, individual amenities and cups – and are more committed than ever to take their efforts further.
In December, we launched the 'Our Planet, Our Commitment' mini-series to share stories about how our hotel teams around the world
protect and preserve biodiversity
. Now we're showcasing their initiatives to find sustainable alternatives to single-use plastic.
Dive into the Eco-Initiatives Implemented at Fairmont Maldives, Sirru Fen Fushi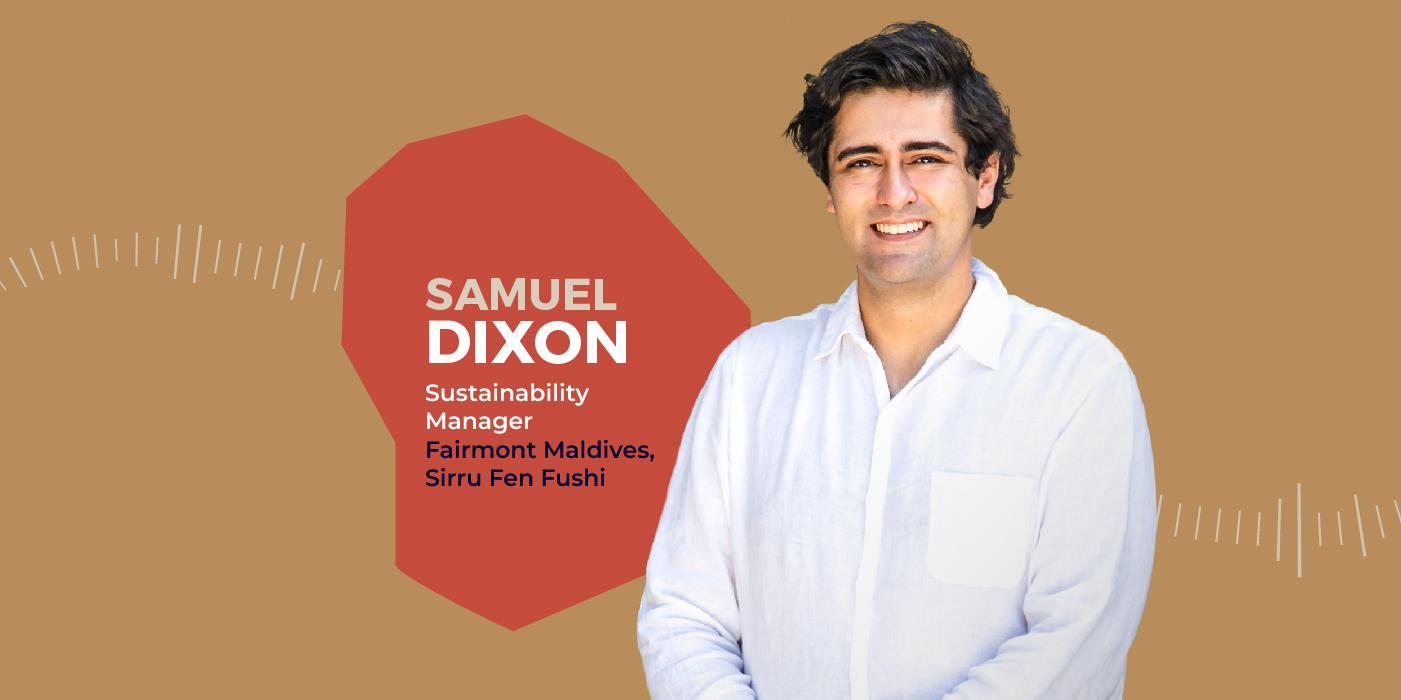 Situated on the remote Maldivian atoll of Shaviyani, Fairmont Maldives, Sirru Fen Fushi is a natural paradise abundant with indigenous flora and fauna – home to more than 400 marine species, as well as various land birds and tropical trees. Understanding the need to preserve the surrounding environment and resources, the hotel prioritizes eco-friendly initiatives. In this episode, find out more about the teams' initiatives and local synergies from Sustainability Manager, Samuel Dixon.


Stepping Up Efforts to Reduce the Impact of Plastic
Drinking water production: To further minimize the need for single-use plastic items, the hotel has an on-site Reverse Osmosis Water Treatment Plant that produces drinking water for guests and team members, which is served in reusable Fairmont-branded glass bottles.


Sustainability Lab: As part of the hotel's ongoing commitment to operating more sustainably, a hub for recycling and eco-education has been launched. The Sustainability Lab transforms plastic and glass waste collected from local island communities or during beach cleanups into bespoke souvenirs, unique furniture and useful equipment for local schools. The lab also aims to raise awareness among guests, empower local communities and support the hotel's ambition to become the first zero-waste-generating resort in the Maldives.