Strategy
"We have a key role to play in leading change in LGBTQI+ tourism": discussion with Accor's Antonietta Varlese and IGLTA's Clark Massad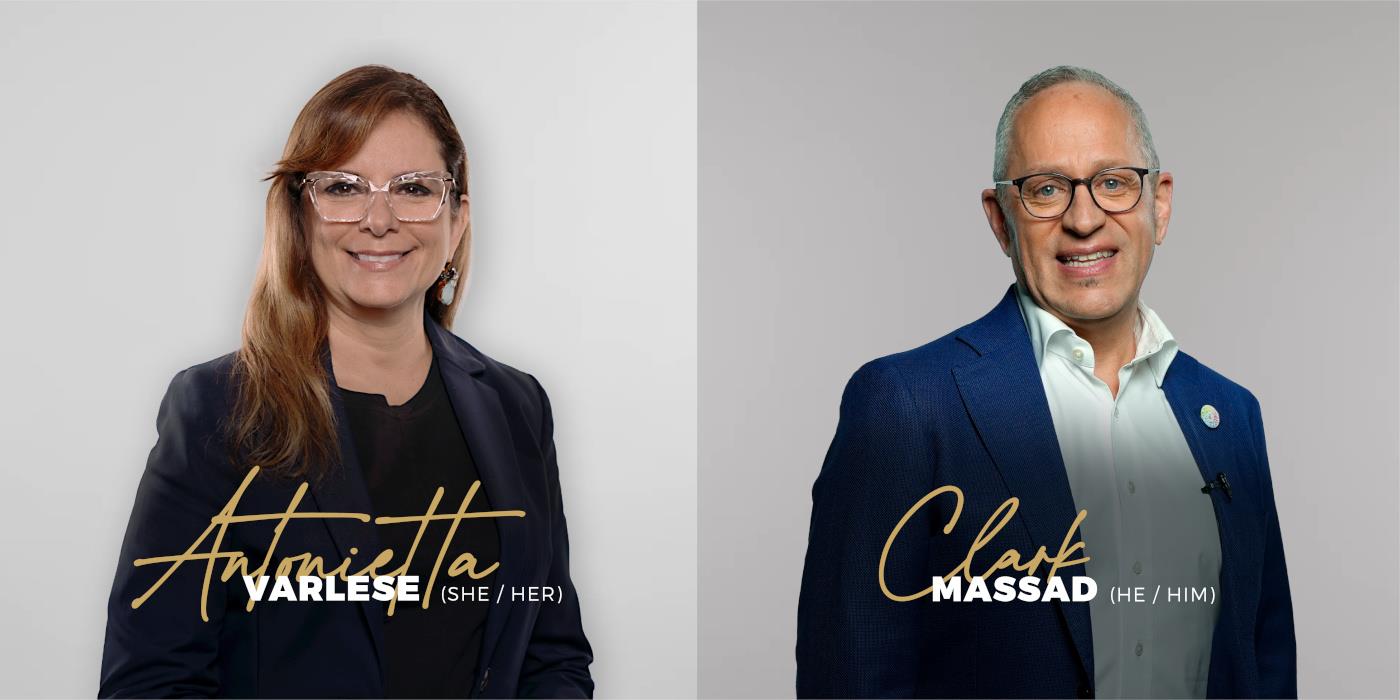 This Pride Month, we sat down with Antonietta Varlese, SVP Sustainability, Communications & Institutional Relations Americas - Premium, Midscale & Economy Brands at Accor, and Clark Massad, VP Global Partnerships at IGLTA, the International LGBTQ+ Travel Association dedicated to advancing LGBTQ+ tourism, to discuss and share their insights and perspectives on LGBTQI+ tourism and travel, the challenges faced today and their vision for tomorrow.
Discover the Video of their Letter To The Future "Travel with Pride"
Hospitality is about people, about welcoming others, accepting and valuing differences, and fostering a culture of inclusion. As one of the fastest-growing tourism sectors globally, the LGBTQI+ travel market is crucial and has a significant economic and cultural impact on the hospitality industry. Accor aims to be a leader in addressing LGBTQI+ issues and we are proud to have launched a partnership in 2021 with IGLTA, to celebrate and advance LGBTQI+ travel.
As a global leader and major employer in the hospitality industry, we recognize our responsibility and the key role we can play to lead the change in fostering Diversity, Equity & Inclusion. We proactively act for it, and not just only during Pride Month: it's all year long.
LGBTQ+ tourism promotes inclusivity and diversity in the travel industry. Together with Accor, we are working to ensure the hospitality industry is a safe and inclusive space for all, providing a safe space where LGBTQ+ travelers are truly welcomed and valued for their uniqueness.
LGBTQI+ Travel Today: LGBTQI+ Travelers Still Face Discrimination
LGBTQI+ travelers can face unique barriers and challenges when traveling: more than half of them have had less-than-welcoming or uncomfortable experiences at a property where they were staying*. And this is why they usually undertake additional research when planning their travels to choose a place where they will be safe, true to their own identity, and welcomed.
Traveling with pride for me means that as a gay man, I can go anywhere in the world and be welcomed and accepted. I can hold my husband's hand in the street. We can be together when we walk into a hotel. The front desk is not going to be surprised that there are two men checking into a room together with just one bed.
Traveling with pride means to me being open to everyone and being able to be myself wherever I go. I think we have a role to play: not only as Accor, but as the tourism sector to promote that openness around the world.
Driving the Hospitality Industry: Towards More Inclusivity
Today, travelers are more purpose-driven, especially younger generations, paying close attention to how companies approach diversity, equity, and inclusion. 64% of LGBTQ+ travelers are more likely to book brands that support their community*. Addressing the challenges of the LGBTQI+ community, therefore, is an essential and exciting opportunity to embrace the values of inclusive hospitality. As members of the LGBTQI+ community tend to devote a higher percentage of their disposable income to travel and to leisure activities, LGBTQI+ tourism also demonstrates an enormous potential for growth.
There are more than 60 countries where being LGBTQ is illegal and a dozen of those countries, it's punishable by death penalty. It's a reality: there are still countries in the world with more conservative politics and hostility towards LGBTQ+ travelers, however, discrimination against LGBTQ people can happen anywhere, no matter how progressive a travel destination's laws are. That's why at IGLTA we're against boycotting. And we believe that the hospitality industry can make a big difference in promoting inclusion and diversity by recognizing the needs of the LGBTQ+ community and the importance of respecting people's identities by using inclusive language and chosen pronouns, especially for transgender and non-binary travelers. We really believe in using tourism as a vector for change.
As an ally of the community, I think we need to play a big role as well in welcoming LGBTQ+ travelers, providing them a safe space, valuing their uniqueness, and educating others. Some of the key challenges and opportunities for welcoming our LGBTQ+ community in our hotels include raising awareness, embarking teams to shift mindsets, training our staff, engage with local communities, and also communication, which is very important for guests, employees, investors and our partners when it comes to demonstrating that diversity, equity and inclusion is something that really happens at Accor.
Leading the Change in LGBTQI+ Tourism: a Welcoming Future for All
Building a future that is more welcoming and safer to all travelers is a journey. We have a key role to play from the inside out, paving the way for safer, more welcoming, and inclusive travel experiences for LGBTQI+ clients, team members and communities around the world.
As the world becomes more open and aware, LGBTQ+ travelers will have more options, support, and opportunities to explore the world authentically and with pride. As leaders, it is important that we act whenever we have opportunities. We are committed to continuing the journey to build a better future, where everyone can travel as their true selves. A better future that welcomes everyone, everywhere.
_________________
*Source: Booking.com Research